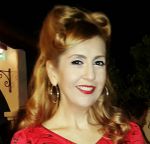 There's nothing like heading out to a cool bar to see a good band, good friends, and have a drink to let any stress of the week roll off your back. I put on some casual, retro style and ventured out recently to the Sassafras Saloon in Hollywood to do just that.
This has to be one of the coolest looking bars in town. Remodeled a few years ago, it looks like it's been there for decades with a down home, lovingly distressed, old New Orleans feel to it. They serve signature cocktails with their own house blend of ginger beer. Bottles of homemade sarsaparilla spin on rotating conveyer belt above the bar. I loved ordering my drink and watching the bartender mix the concoction with some of that sweet potion from the mysterious brown bottles of goodness. In case you aren't familiar with sarsaparilla, it's a sweet soda made popular in the 1930-'50s cowboy movies and it's rootin' tootin' good!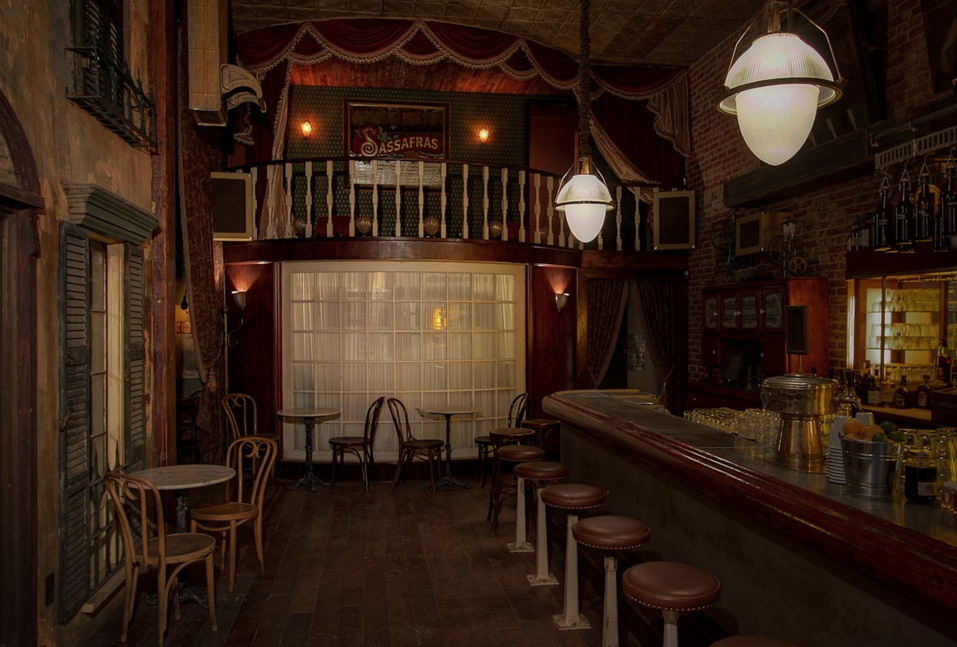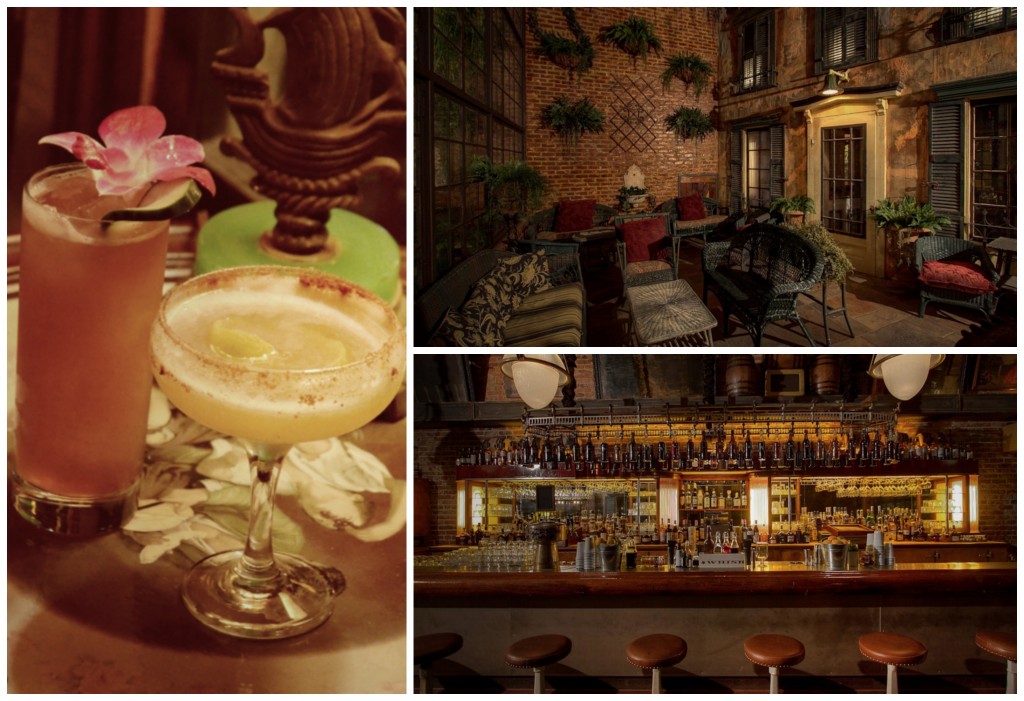 On this particular night, I was knockin' it back to the sounds of Maureen and the Mercury 5, who I've been a fan of since I saw them at Viva Las Vegas a few years ago. They got the place jumpin' with their mix of rockabilly and jive fronted with Maureen's powerhouse vocals and sexy, sassy stage presence.
What I Wore
For my retro style look for the night, I brought out Elvis looking tough on a motorbike on my t-shirt atop a forest green swing skirt. Some high heeled saddle shoes had me ready for boppin'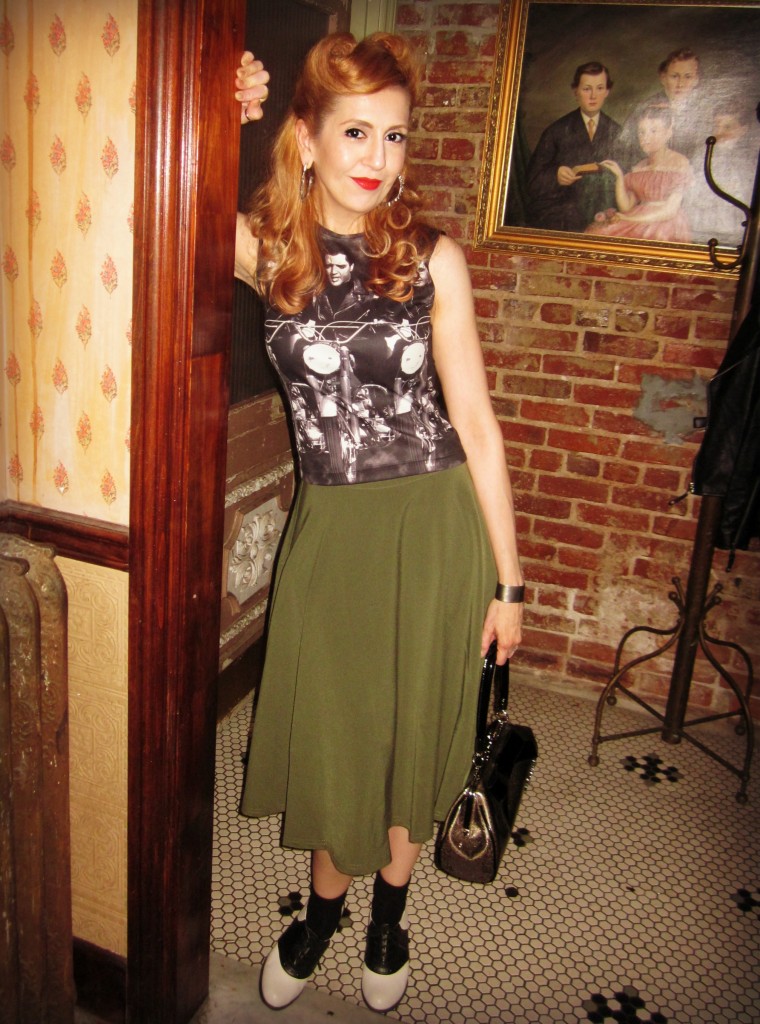 Retro Style for Saddlin' Up to the Bar
If you're headed out to a cool bar or to see your local rockabilly act, keep it casual but cute in a black and white dotted tank with Peter Pan collar and bow neck tie. A bright yellow swing skirt will make you stand out and put everyone around in a cheerful mood. Lace up some saddle shoes and pack up your things in a bag featuring Elvis movie posters and you'll be ready to rock! Click the links to shop* this look!
Sassafras Saloon is located at 1233 N. Vine Street, Los Angeles, CA 90038
See ya at the bar!
Kastle
Photos of Sassafras courtesy of the 1993 Group
Photos edited with PicMonkey*. Get it!
bars in Los Angeles
,
Kastle Waserman
,
retro style
,
things to do in Los Angeles