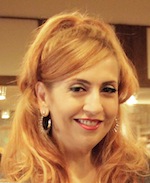 Summer in California can be magical. The sun is so bright it seems to make everything sparkle. On a Saturday afternoon in Santa Monica, the vintage-loving crowd didn't really need any help looking bright and cheerful in their retro threads as they gathered for a rare daytime event that included a fashion show from Unique Vintage and entertainment from the Satin Dollz, and wild, swingin' dance moves from the Hollywood Hotshots.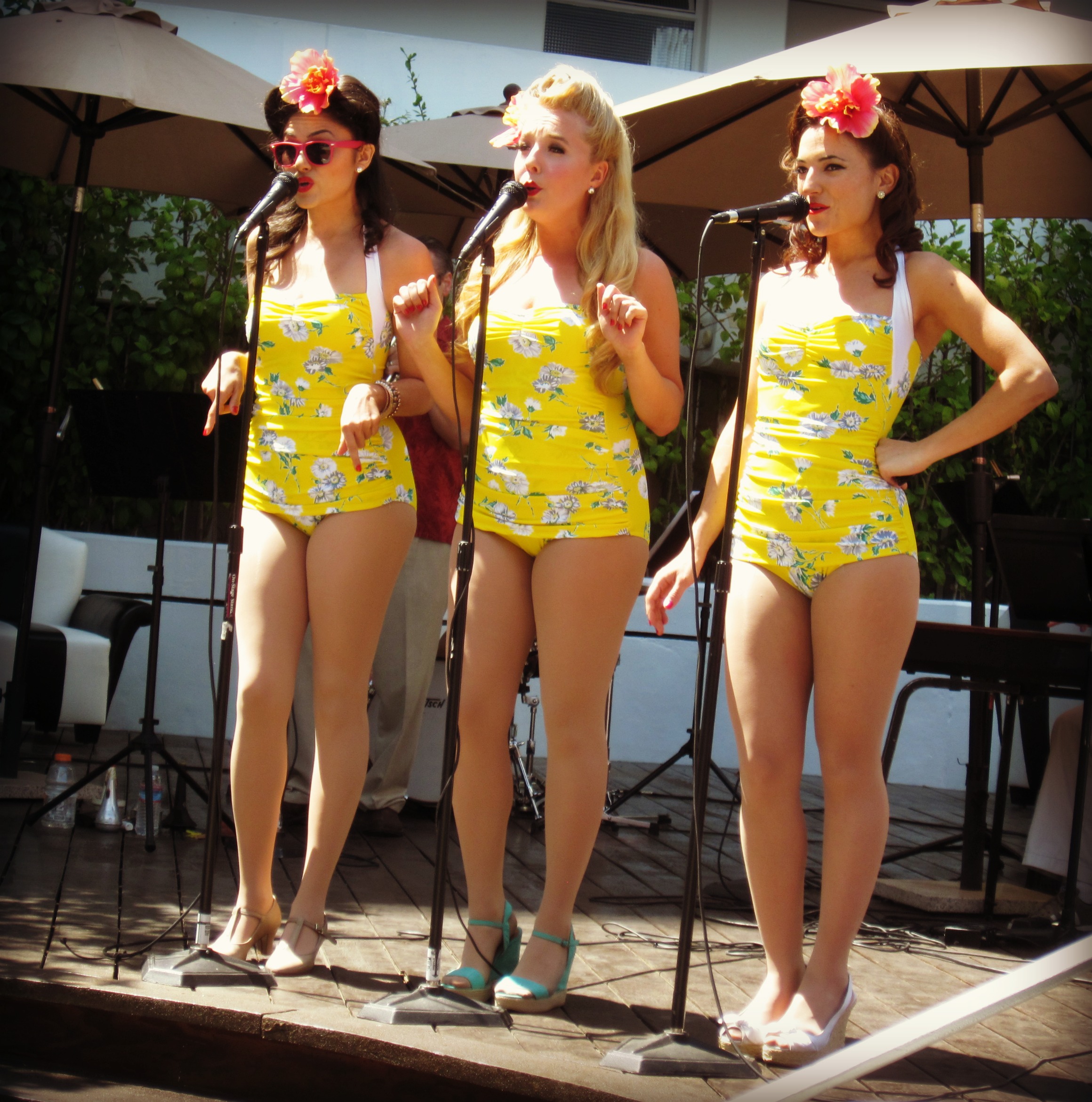 Taking place poolside at the Shangri-La Hotel, with the sweet sounds of the Dean Mora Band and DJ Dr. Nate playing in the background, the acts rotated from singing numbers, the fashion show and dances. It was never a dull moment and I'm not even counting the great people watching in the fine-dressed crowd. The leader of the Satin Dollz took a moment to thank everyone for coming and marking their 10th anniversary by stating Los Angeles has the country's best vintage scene. Well I can vouch that it certainly is a lot of fun! And it was a good opportunity to wear my new Voodoo Vixen spectacle-print dress with the cross-strap detail I love! Check out the pix: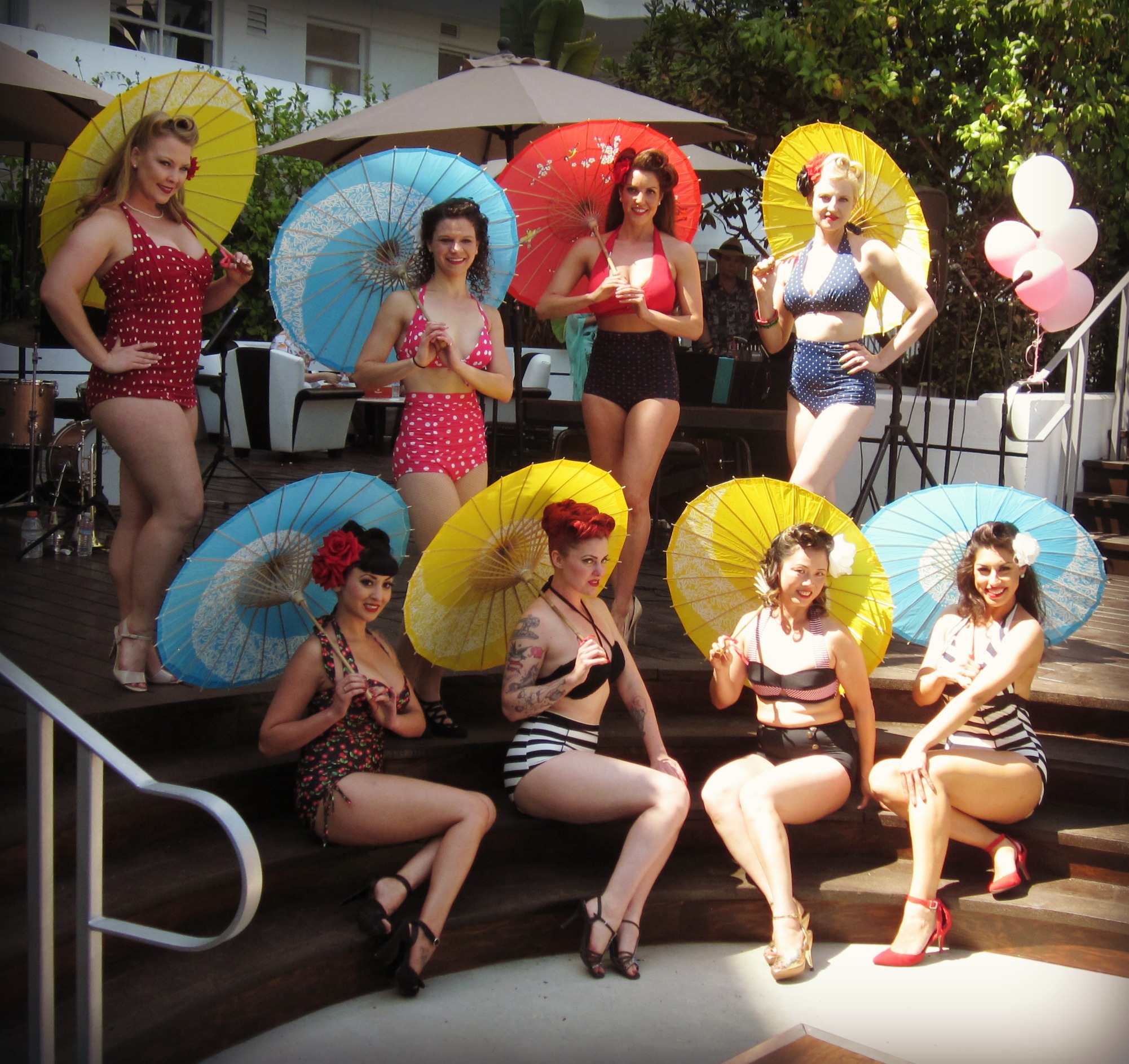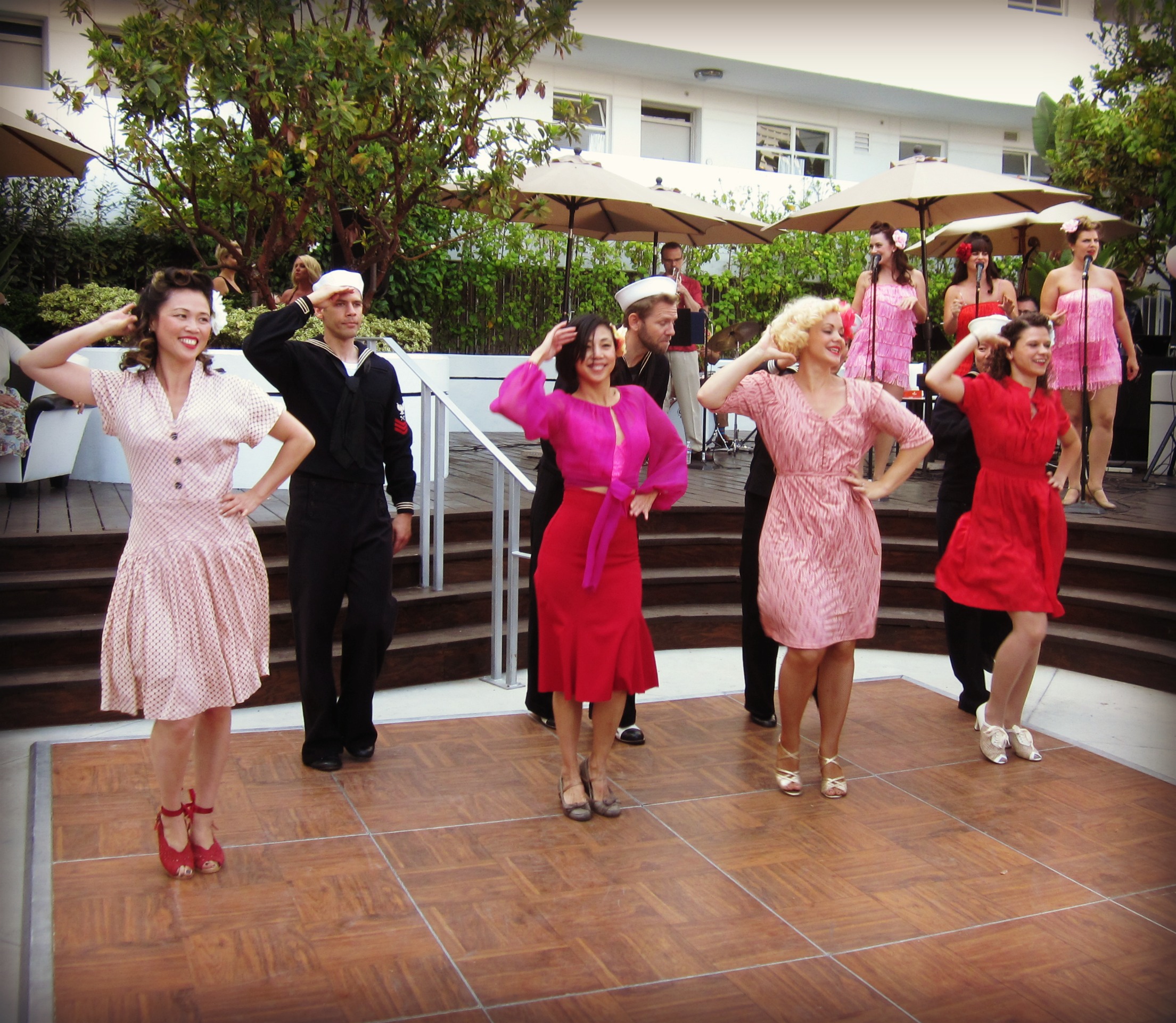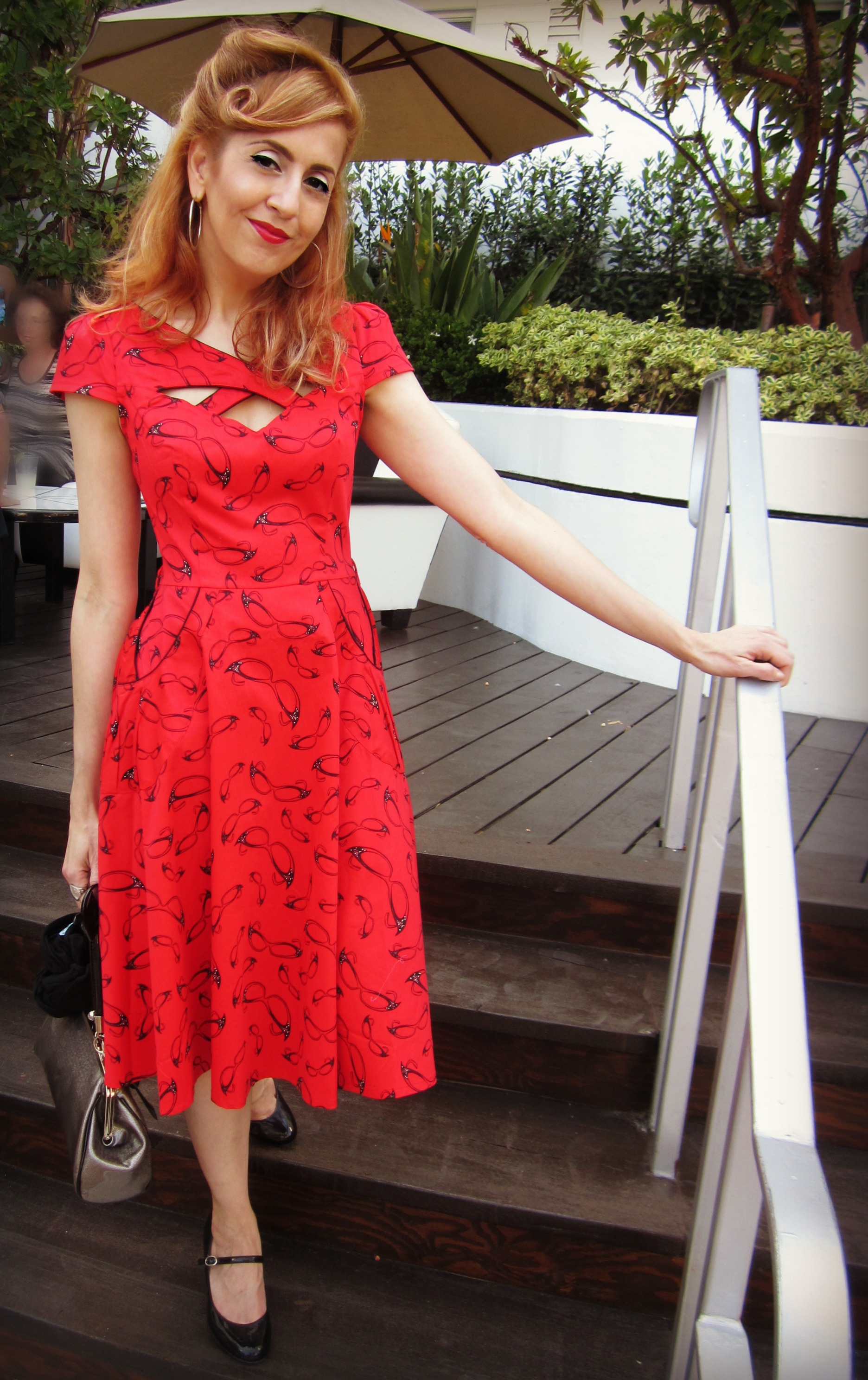 The Hollywood Hotshots, Satin Dollz, Dean Mora Band and DJ Dr. Nate are available to book for events. Shop Unique Vintage* at the Burbank store or online.
Until the next event,
Kastle
Dean Mora Band
,
DJ Dr. Nate
,
Fashion
,
Hollywood Hotshots
,
Kastle Waserman
,
Los Angeles
,
Los Angeles Fashion Blog
,
retro
,
Satin Dollz
,
Stiletto City
,
Unique Vintage
,
vintage fashion
,
vintage inspired fashion