Bellejar Vintage: Going Out with Belles On
December 30, 2011
by — Posted in Fashion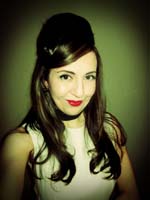 The New Year is upon us and what better time to shop for a new frock? I recently walked my stilettos over to Bellejar Vintage for their holiday party and it was a little piece of shopping heaven. Great pieces, great prices – even a $5 rack where my friend Fabby found the most fabulous tangerine-colored mod shift dress – which will put her right in fashion since tangerine tango was voted Pantone's color of 2012. Bellejar frequently has little shopping parties with bands and we couldn't help but the notice the good-looking crowd of shaggy-haired, alt-rock boys and gorgeous pin-up beauty queens that turned up. Owner Katie Stratton is one stylish dame herself and didn't disappoint in a festive red-trimmed frock, pout and ruby sparkle shoes. Check the place out! See photos from the party by clicking the link below: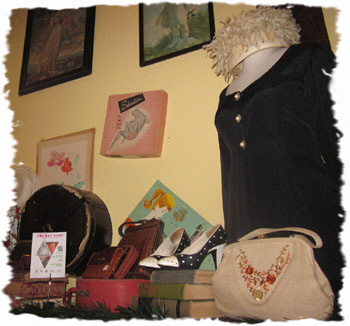 And this just in – Bellejar Vintage is offering Stiletto City readers 10% off all online orders by using the code STILETTOCITY. Whoohoo! 
Dress like you mean it,
K.
bellejar vintage
,
Kastle Waserman
,
Katie Stratton
,
Los Angeles Fashion Blog
,
Pantone
,
Shopping
,
Vintage
,
Vintage clothing