Staying home in quarantine can be trying. But I have to say, I've been enjoying the slowdown, despite the fear of a deadly pandemic. It's given me time to dig into some great books and read more. This, of course, crossed over into my style choices. So I put together some book-inspired fashion looks using vintage and thrift store finds to wear both passions on my sleeve, literally.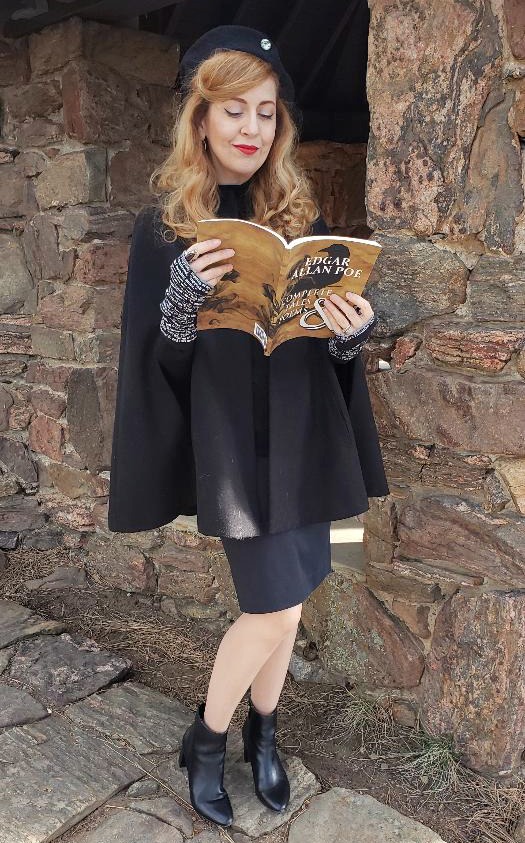 Book-inspired Fashion: Three Looks
Look 1: The Raven
Edgar Allen Poe's poetry may be perfect for these dark days. Over Christmas, I received a pair of writing gloves made by Storiarts that feature a print of The Raven poem. These light cotton gloves are a great conversation starter and perfect for taking a light chill off between the seasons or just as a fashion accessory. They brought out a bit of my gothic sensibility for some book-inspired fashion when I paired them with a black wool cape, a lightweight mock turtleneck, pencil skirt, ankle booties and beret with a Raven pin.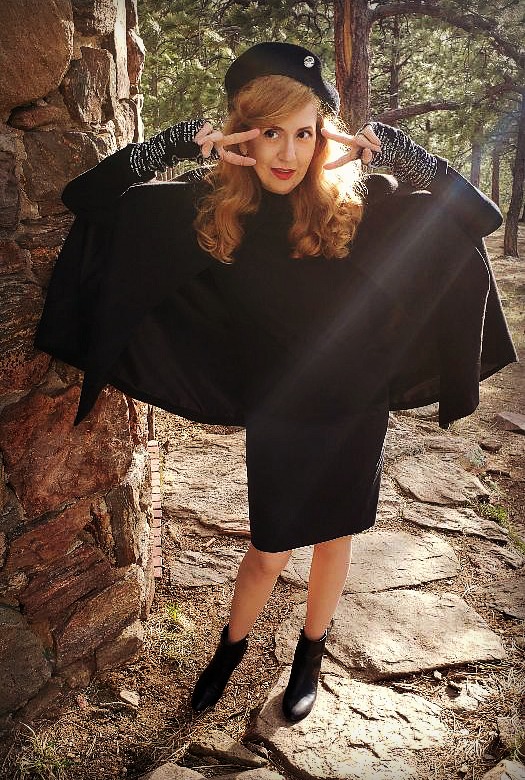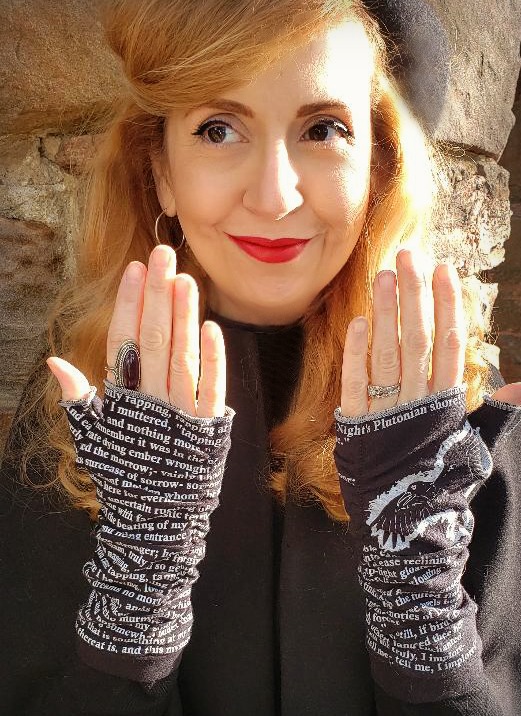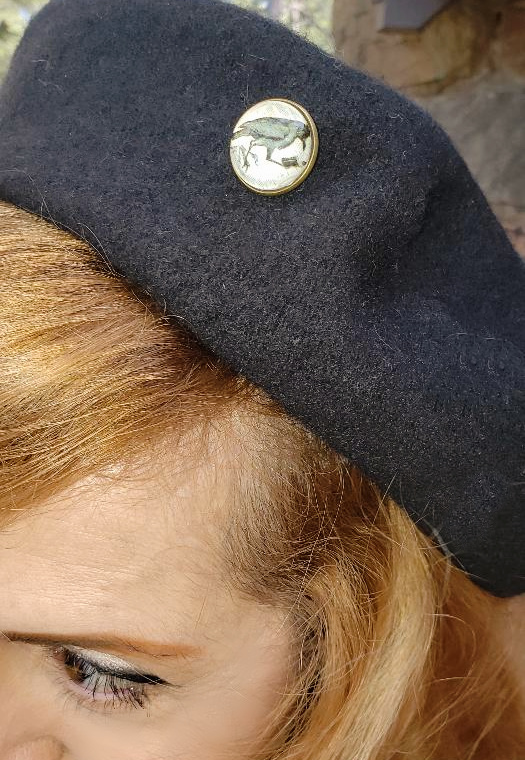 Look 2: Little Women
I'll admit, I never read this book in my youth. I don't know how I missed it, but I was all over it when the latest movie adaptation came out.  I love the coming-of-age stories of the sisters and the family dynamic. And the book-inspired fashion in the film couldn't help but give me some ideas! Like so many strong, creative women, I identified with the willful spirit of the writer, Joe March. So I put together a Little Women outfit that Joe March would wear, with a vintage button-down shirt, thrift-store vest and jacket, vintage reproduction circle skirt, a pair of all-purpose boots, and her signature red in a vintage scarf.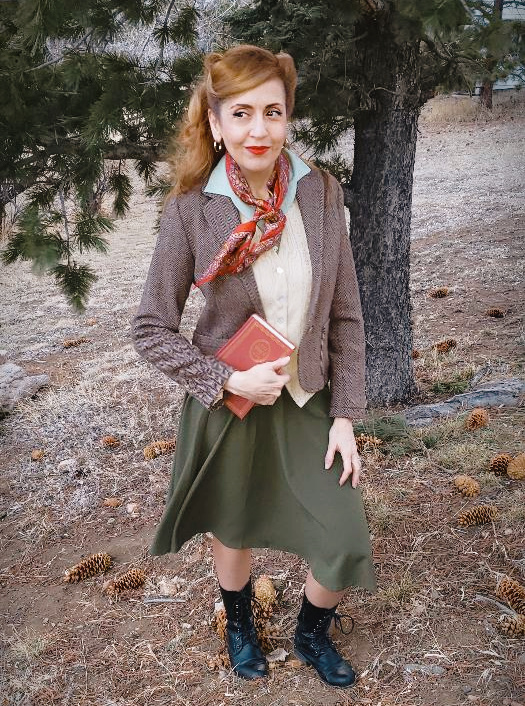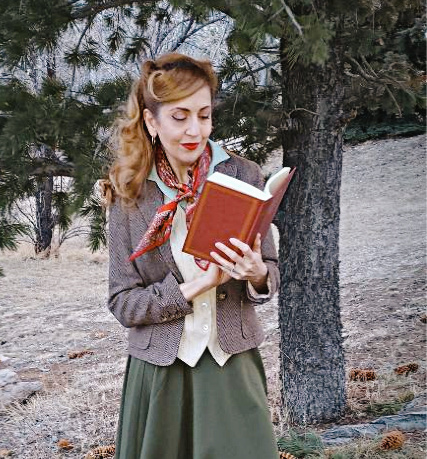 Look 3: The Wind in the Willows
Another children's book I missed out on. (Seriously, what was going on in my school days?) This British classic is a dreamy adventure from an animal's perspective, but the characters will remind you of people you know. I became aware of the book because it is a favorite of the singer from the band, The Waterboys, who I had the great pleasure of interviewing last year. On their latest album, he reads a passage from the book that is just lovely. So when I spotted a Wind in the Willows print scarf from British Etsy shop Rooby Lane, I had to have it. It features delightful illustrations and stylized writing. I paired it with a vintage floral dress, thrifted velvet blazer and vintage moon brooch as little tribute to another great Waterboy's song, "The Whole of the Moon." So it's a literature-meets-music-inspired fashion mashup!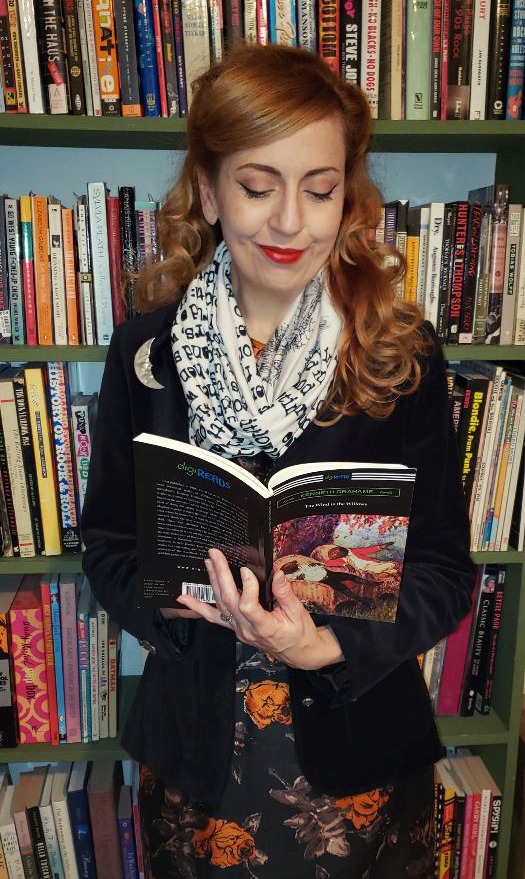 Current Reading List
What books have you been reading during quarantine? Here's a list of mine (yes, I'm the type that always has two or three books in rotation!)
"I Was Told There'd Be Cake" by Sloan Crosley – funny, sarcastic humor in a conversational voice. Essays on the ironies of life.
"Rayne & Delilah's Midnite Matinee" by Jeff Zentner– a young adult coming-of-age story about two BFF girls in high school who make a public access show reviewing horror movies. Great dialogue, funny and heartbreaking at the same time.
"Big Magic" (re-read) and "City of Girls" by Elizabeth Gilbert – one of the best books on a creative life ever written and the latest novel about a girl finding her way via New York in the 1940s that provides a nice frothy escape from current events.
"How to Grow Up" by Michelle Tea –essays on some hard lessons learned on the road to adulating written in a funny, accessible, street-smart voice.
"Dress Your Family in Corduroy and Denim" by David Sedaris – classic humor about his family quirks is all we need in our troubled times.
Take advantage of your time staying at home by diving into a good book. And be sure to check out more of my outfits of the day (OOTDs) on my Instagram page.
Until next time.
Stay safe,
Kastle