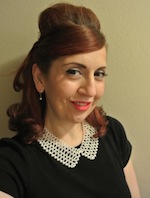 Oscar night is always a big night – whether you stay home in your PJs or head to a swanky party.  Being a big movie goer, I had my picks for the winners and I had a fancy dress that was perfect for a big Oscar party at the Egyptian Theatre that I was invited to by my pal Margot. It's not every day you get to watch TV on a big movie screen and seeing the stars in this way certainly makes it a special event. Margot invited a group of friends for a private party to watch the show right across the street from the big event itself! I invited along my pals Dave and Sabino of Clever Vintage Clothing to Tweet along with me about the fashions and winner reactions.
Some thoughts on fashions:
Best: Jennifer Lawrence, Nicole Kidman, Anne Hathaway, Charlize Theron, Amy Adams and of course, Helen Hunt for wearing an affordable, eco-friendly H&M gown.
Worst: Barbra Streisand channeling Cher, Jane Fonda – too '80s and George Clooney going Kris Kringle with his grey beard.
Some thoughts on the wins:
I couldn't not have been happier that Argo won for best picture! Period.
And now some pix from our Oscar night: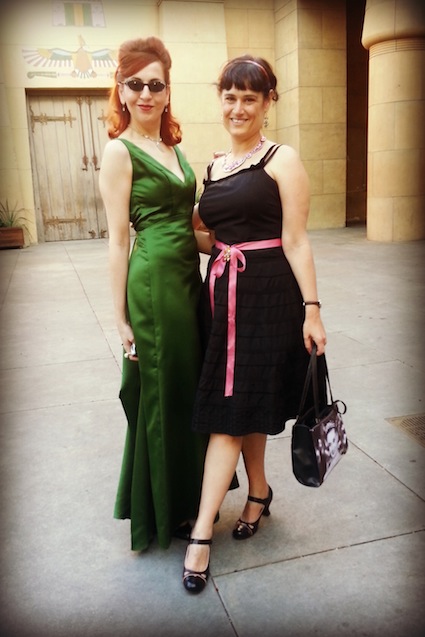 With Margot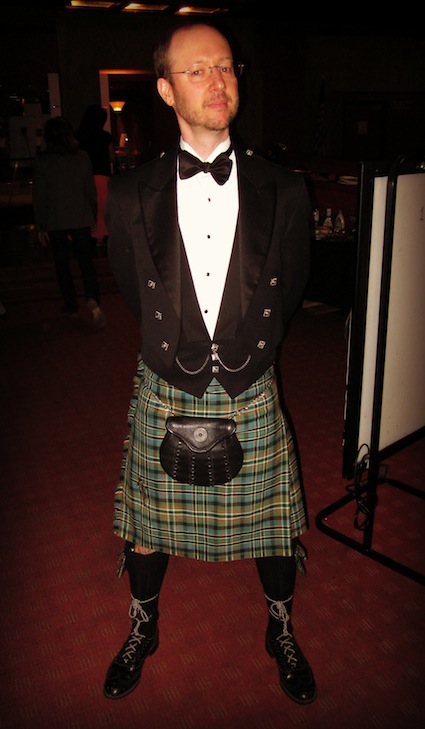 A "Brave" Fan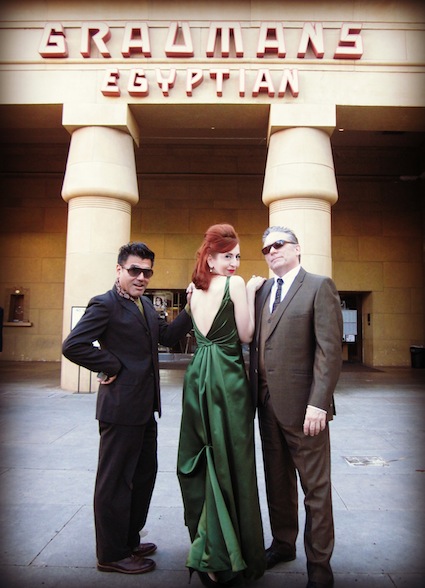 With Dave and Sabino of Clever Vintage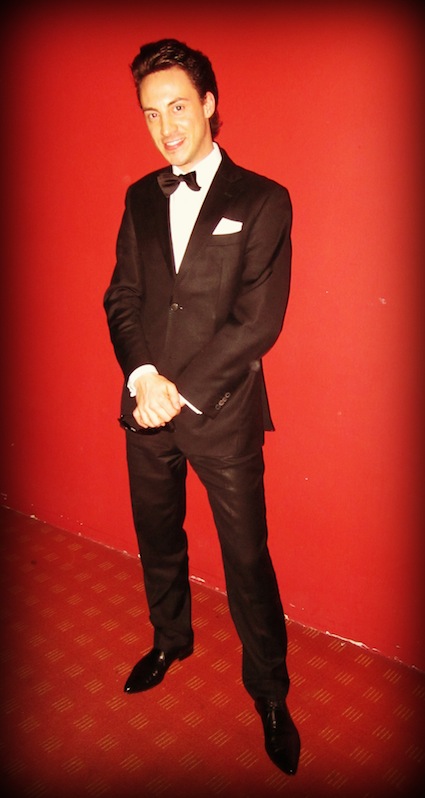 A tux is always a good choice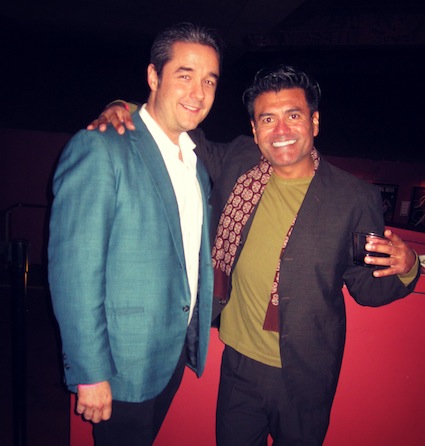 Photographer Brian Boskind with Sabino
Special thanks to Margot for a fun evening!
A golden night,
Kastle
Academy Award
,
Academy Awards
,
Best Dressed
,
Oscar