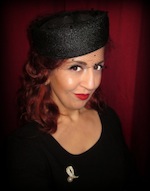 It was a dark and mysterious evening, the dames were dressed to the nines, you knew half of them were gun molls for the sharp-dressed gents hangin' in shadows, hats tipped low, cigarette smoke filling the air as the music played. Oh a few danced like it was the best night of their lives, but others were on the hunt, looking for clues like scavengers. They were told they were part of a team but I knew it was every man for himself as I circled the gamblin' tables. I was lady luck and the only one in the joint probably not headed for the state pen'. The dancing girls inside the theater were offering up there best burlesque tease, a few mugs hung around the bowling alley, and the band played on.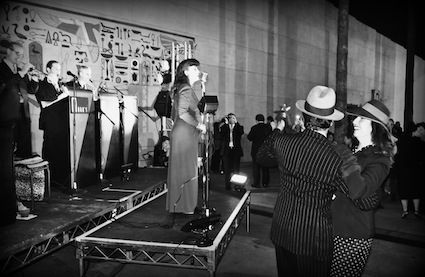 The Egyptian Theatre was transformed into Noir City for the closing night of the two-week long, 15th annual Film Noir Festival. There was an Italian food buffet, cocktails, a burlesque show, a scavenger hunt, music by Dean Mora and his Swingtet, mock mug shots by Paper Moon Vintage Photography, even a play bowling alley as the place was set up to resemble Jefty's club featured in the film centerpiece,  "Road House,"  a gem of a film noir black 'n' white flick with the requisite dramatic ending, starring Ida Lupino, Cornel Wilde, Celeste Holm and Richard Widmark.
Film Noir is a genre that was created in the early '40s to the late '50s, with its signature high-contrast, black 'n' white look and plots filled with scandal to the point it's almost funny to watch. It was great to see some of these films restored and on the big screen. I had the pleasure of catching "Sunset Blvd" and it was even better than the first time I saw it years ago. I was loving the Edith Head costumes, Billy Wilder's direction and the engaging story that is oh so Hollywood. And what great fun to be in a crowd that applauded over those classic lines: "I AM big, it's the pictures that got small." And "Mr. DeMille, I'm ready for my close-up."
The closing night party really drew a big crowd as the entire courtyard of the Egyptian Theatre filled with people, dressed in their finest vintage to reflect the era to watch the movie, have a cocktail and good time! Check out the party pix: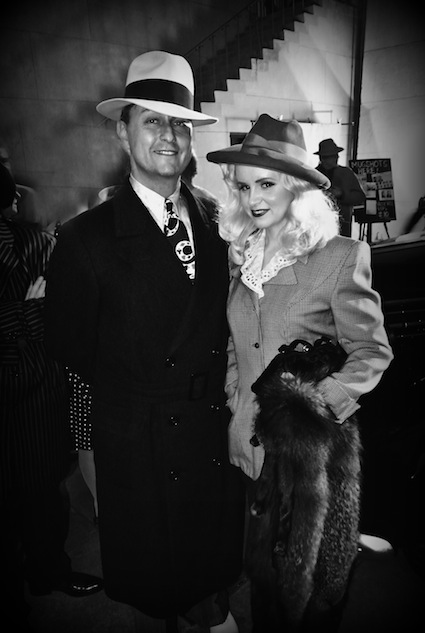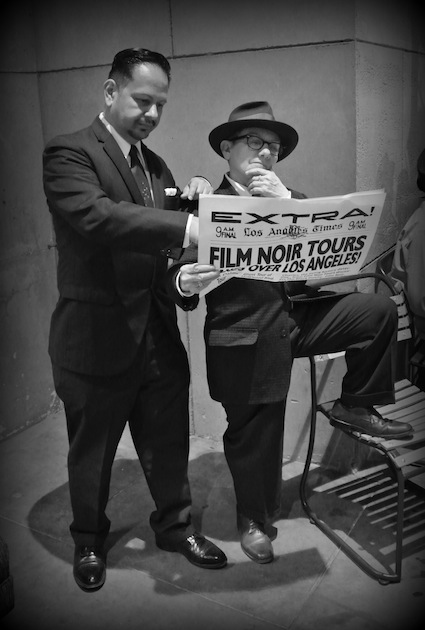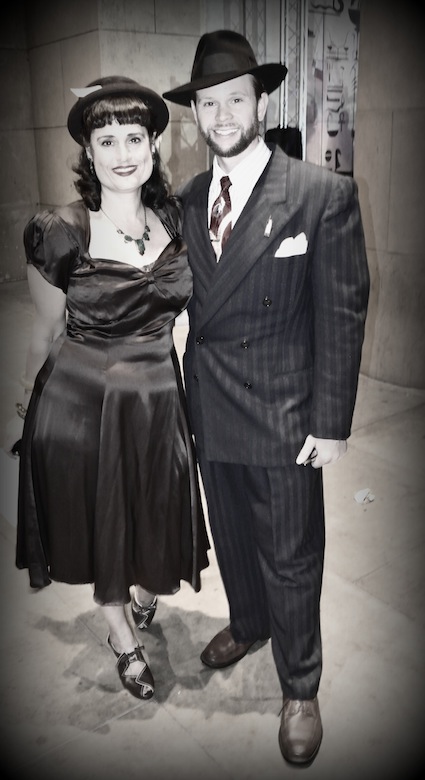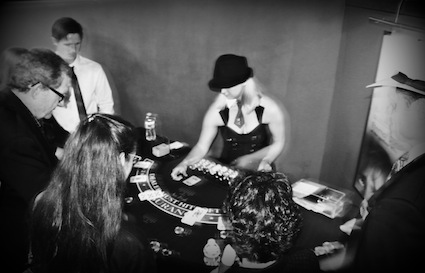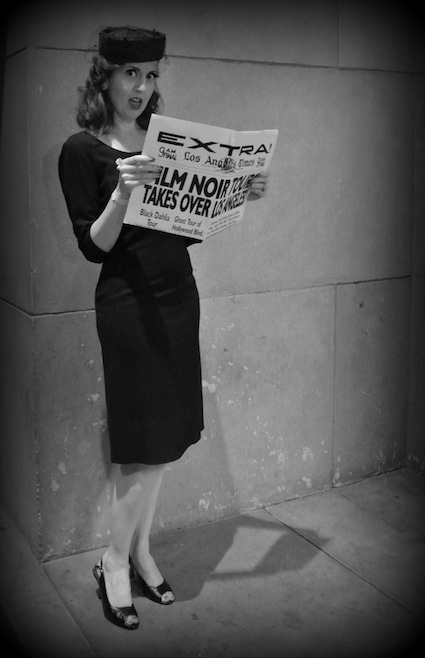 The Annual Film Noir Festival is presented by The American Cinematheque. Be sure to catch it next year by following festival updates on the Film Noir Los Angeles Facebook page.
Here's mud in your eye,
Kastle
"Road House" photo via Pinterest
American Cinematheque
,
Egyptian Theatre
,
Film Noir Festival