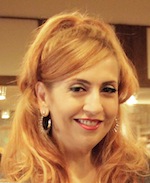 The time had to come. The end of "Mad Men," the show that had everyone hooked on the styles, the social political revolutions and the changes in the corporate advertising world through the decade of the 1960s. We got to know all the characters, we identified with them, whether it was their personality, their aspirations, their defeats, or just their love of a drink and a great outfit. After seven seasons and numerous awards, the show cannot only say it changed the cultural landscape in the TV genre but impacted people's lives.
Since I've been watching "Mad Men" via iTunes downloads, I knew I couldn't wait until the required next day to watch the finale. I wanted to be among friends, to say goodbye to these characters I'd come to love. So I gathered my '60s loving pals to go to a screening party.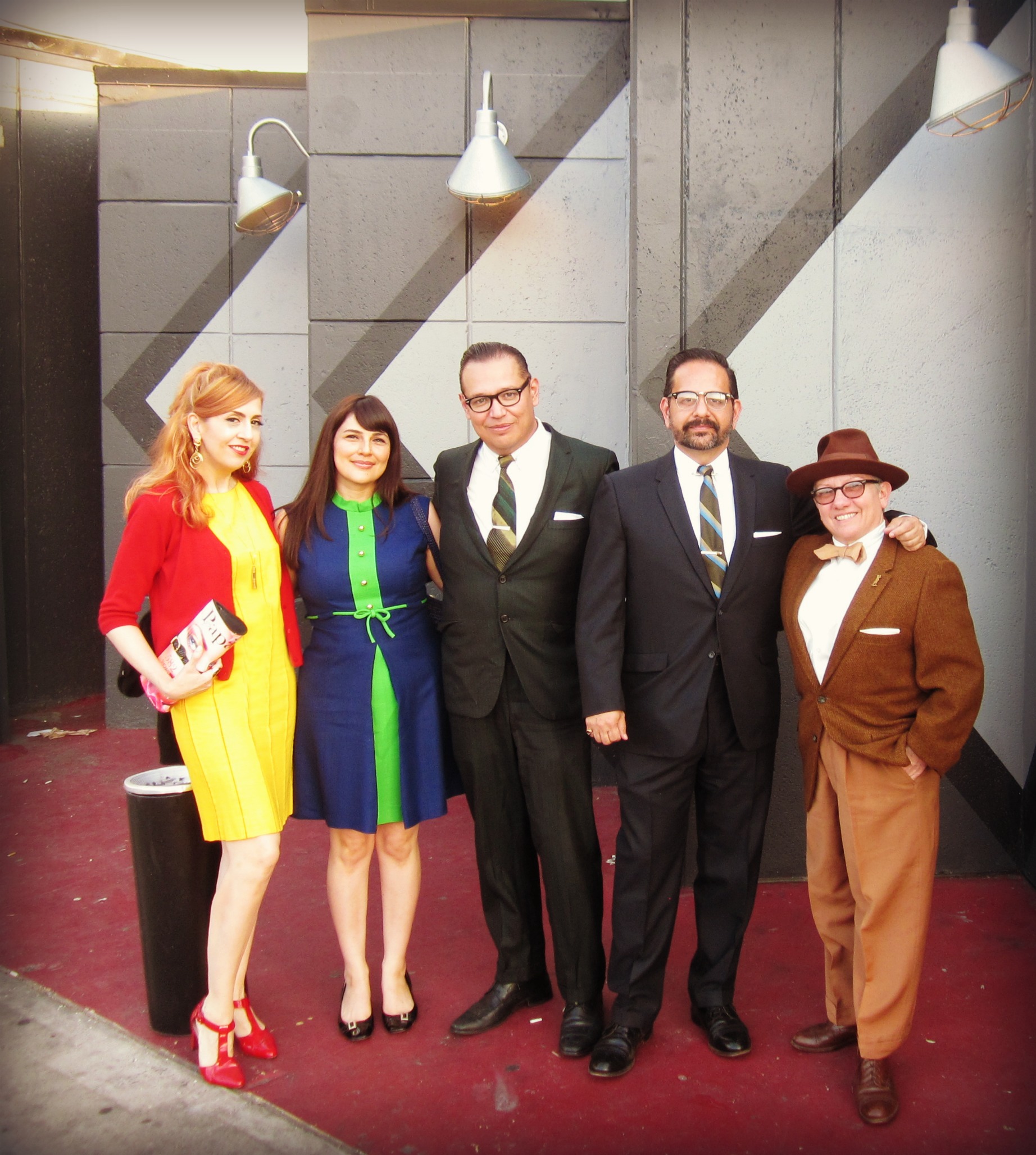 I wore a primary yellow with red pinstripes '60s vintage shift dress, vintage gold drop earrings, vintage watch pen necklace (a tribute to Joan who always wore something similar), vintage patent leather red heels and a folded magazine purse to give a nod to our advertising champs.
We entered The Offbeat Bar where they went all out to make a great night – a drink menu with cocktails named for the characters, two big screens to watch the show on, photo ops with cut-out faces of each of the characters and "Mad Men" logo backdrop and a drawing for prizes for those who dressed up. All this with no cover charge! My kind of place!
We grabbed a cocktail to loosen up before the show. I had a "Roger That" – a strong mix of whiskey, soda and fruit.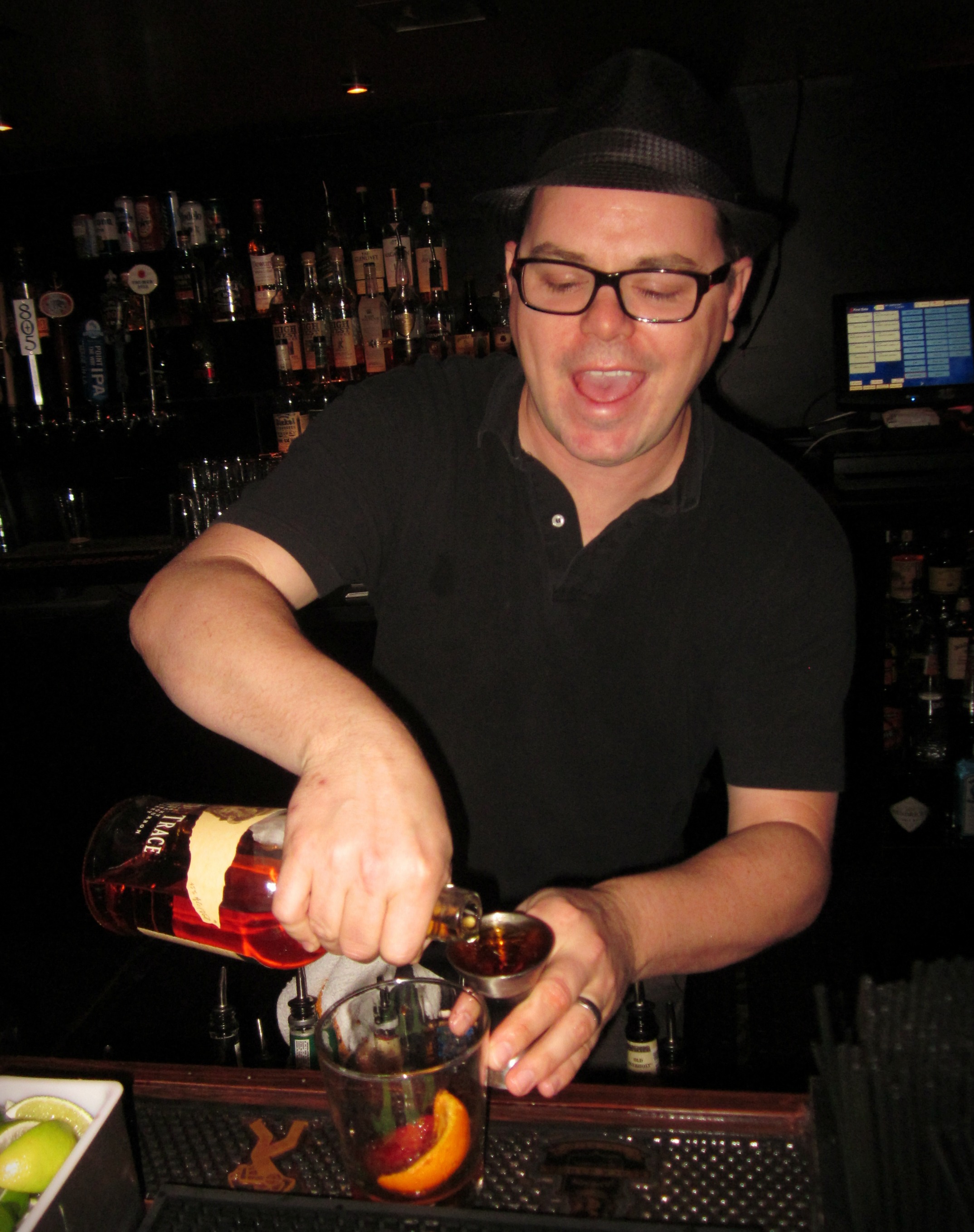 Then we gathered in front of the screens as the last episode EVER played before us. It was so much fun to be in a room full of people who adore this show. We cheered for Pete and Trudy when they boarded the plane to their new life. We turned into mushy messes when Stan and Peggy got together. We clapped for Joan and her strength to start her own business. And we cried with Don when he talked to Betty about her cancer diagnosis. We were with them for every moment! And now we'll miss them that they're gone. Thank you to everyone with the Mad Men cast and crew for an amazing viewing experience!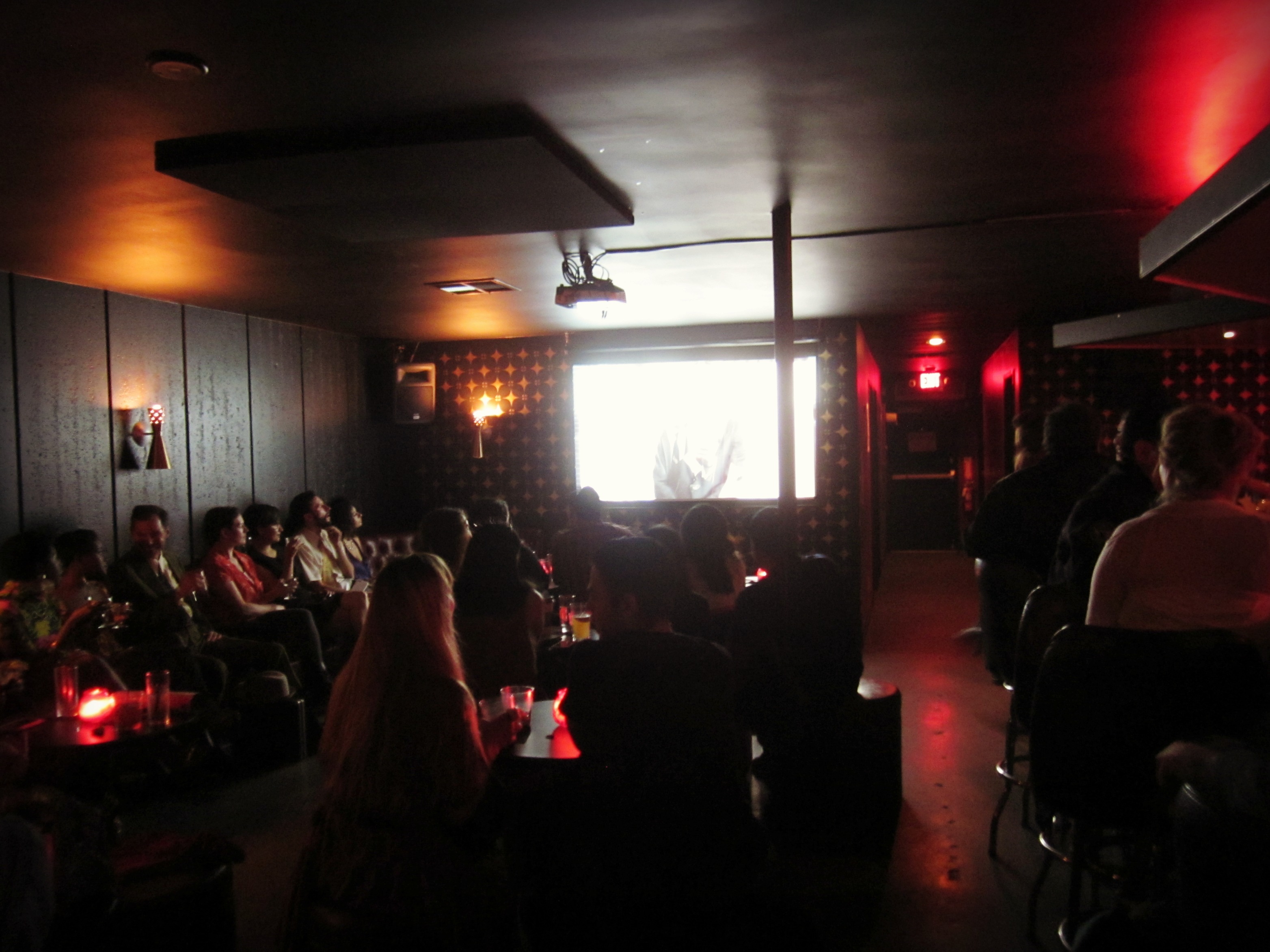 Then it was time for the prize drawing as my friends and I twisted the night away to some great '60s tunes. I won a print from the character Lou Avery's "Scout's Honor" comic book, from part 1 of Season 7, signed by the artist Christian Cordella. And of course I had to take some snaps of all the people with great outfits!  Check out the photos: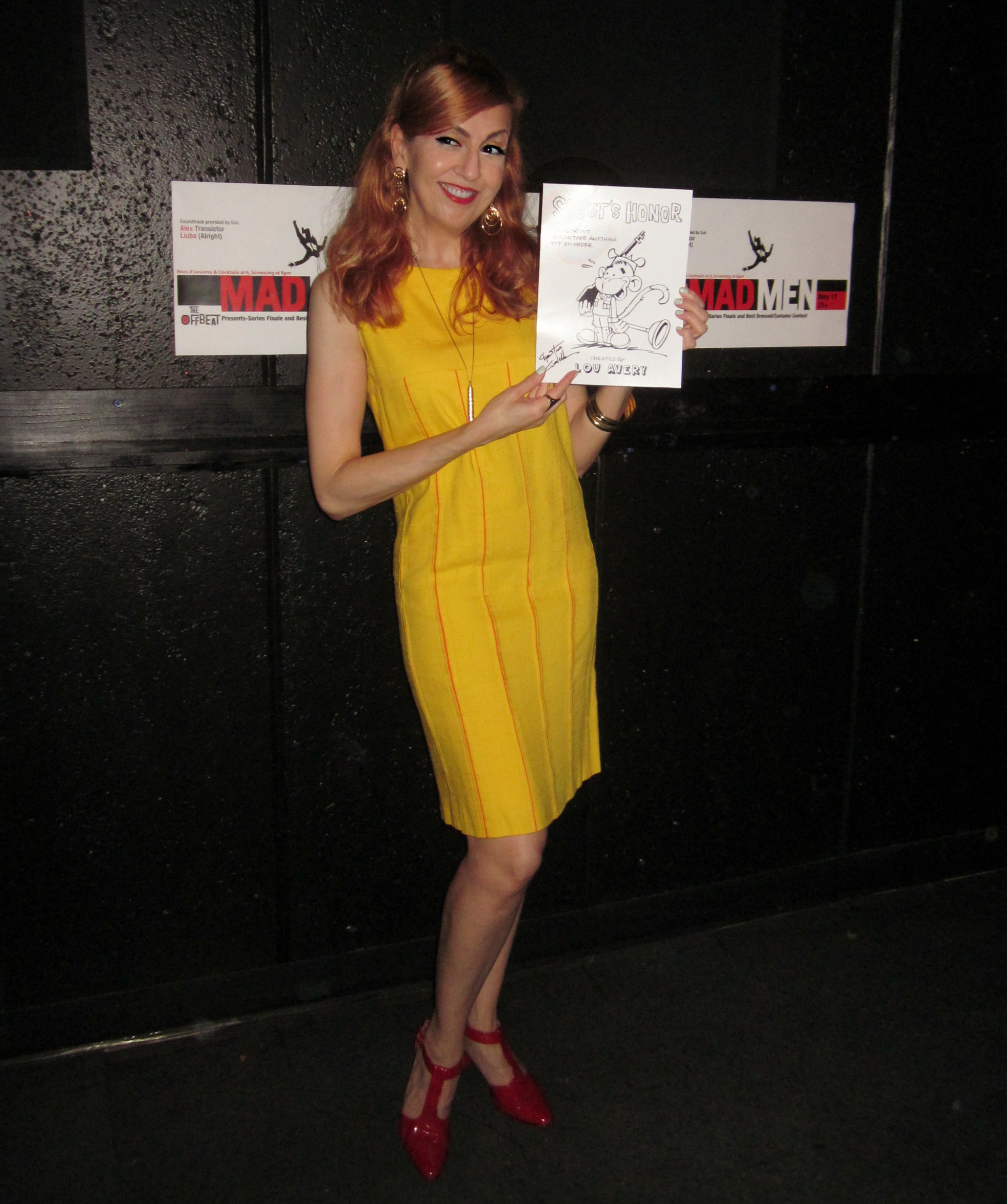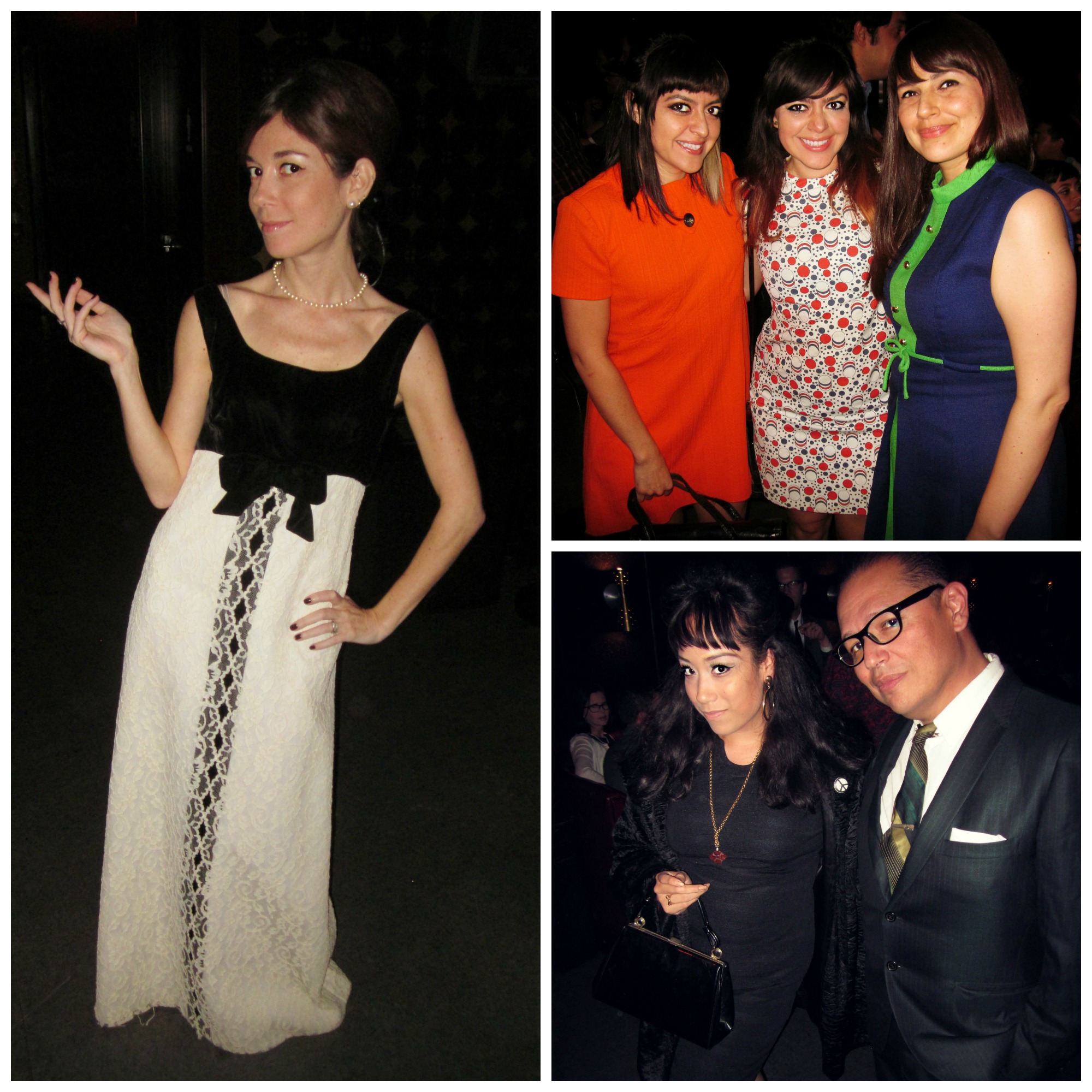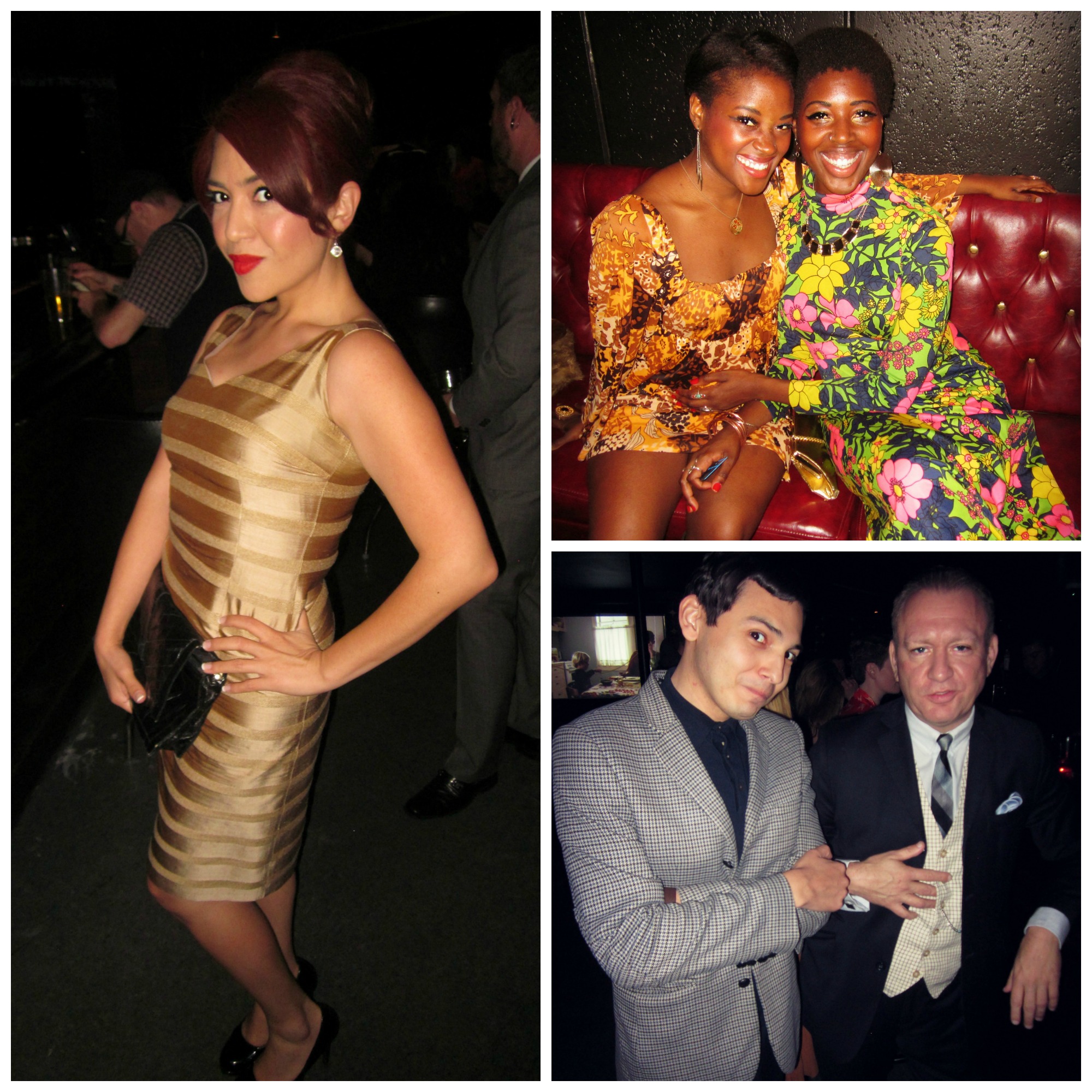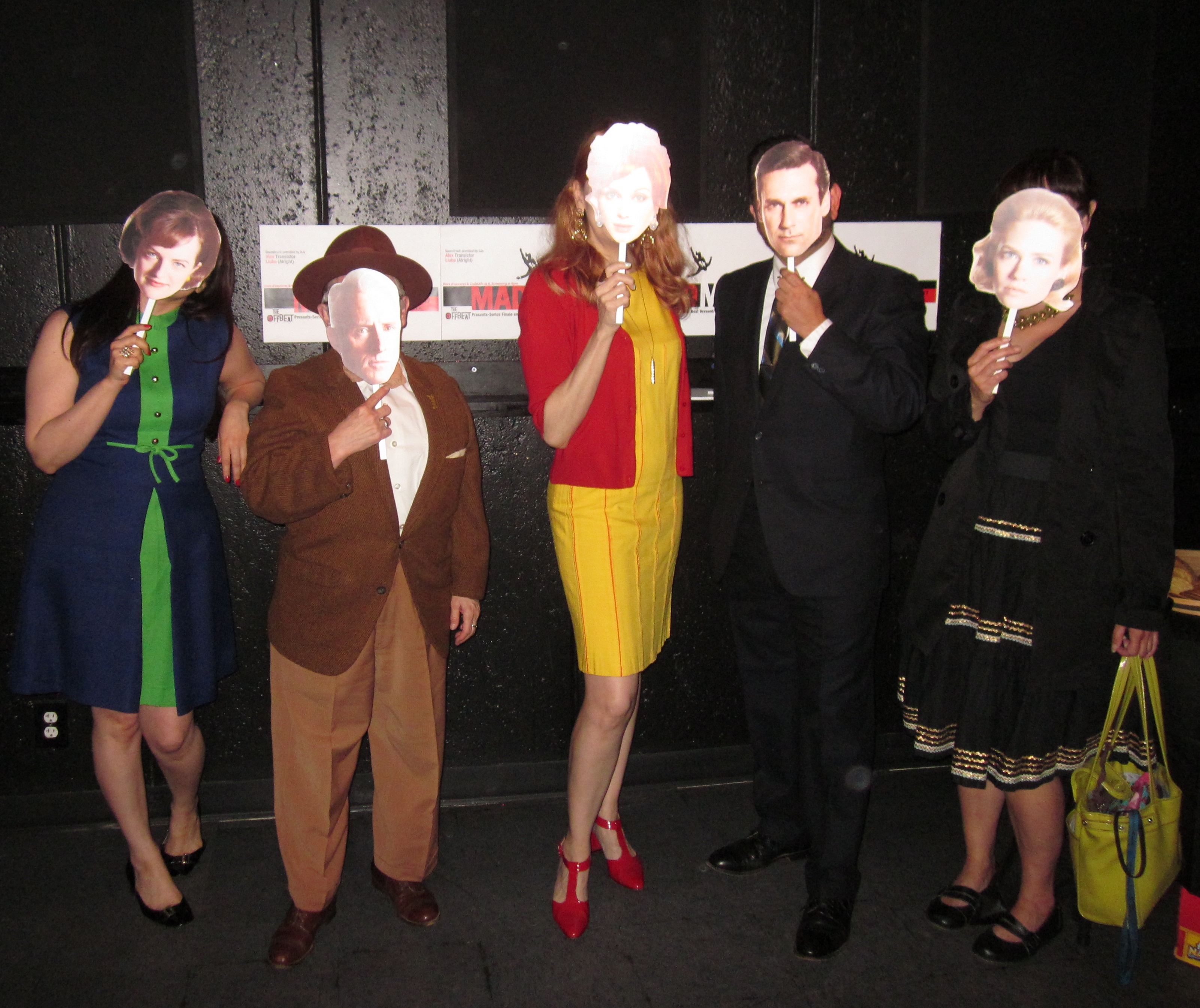 It was the the perfect way to spend the evening and say goodbye our beloved series. Thank you to the Offbeat Bar for creating a great night. Be sure to check out this groovin' little place in Highland Park. They offer different theme nights around the sounds and pop culture of the '60s, revolving art installations and cocktail specials.
The Offbeat Bar, 6316 York Blvd, Los Angeles, CA
Dance to the beat,
Kastle
Tags:
1960s fashion
,
bars in Los Angeles
,
Kastle Waserman
,
Mad Men