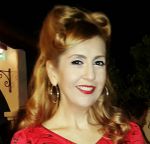 It's a new year so let's kick it off with a party! I recently attended a private birthday party at where you can play unlimited vintage arcade games! The Vintage Arcade Superstore is a warehouse space filled with pinball machines, Pac-Man machines, race car games, shoot 'em up games and more! I never knew this place existed until my friend rented it to celebrate his birthday.
The space holds the carefully curated collection of owner Gene Lewin, a games enthusiast who ran arcades from 1980-2003. Now he lovingly buys up what vintage games can find, repairs them to top form and makes them available to play and purchase from his store.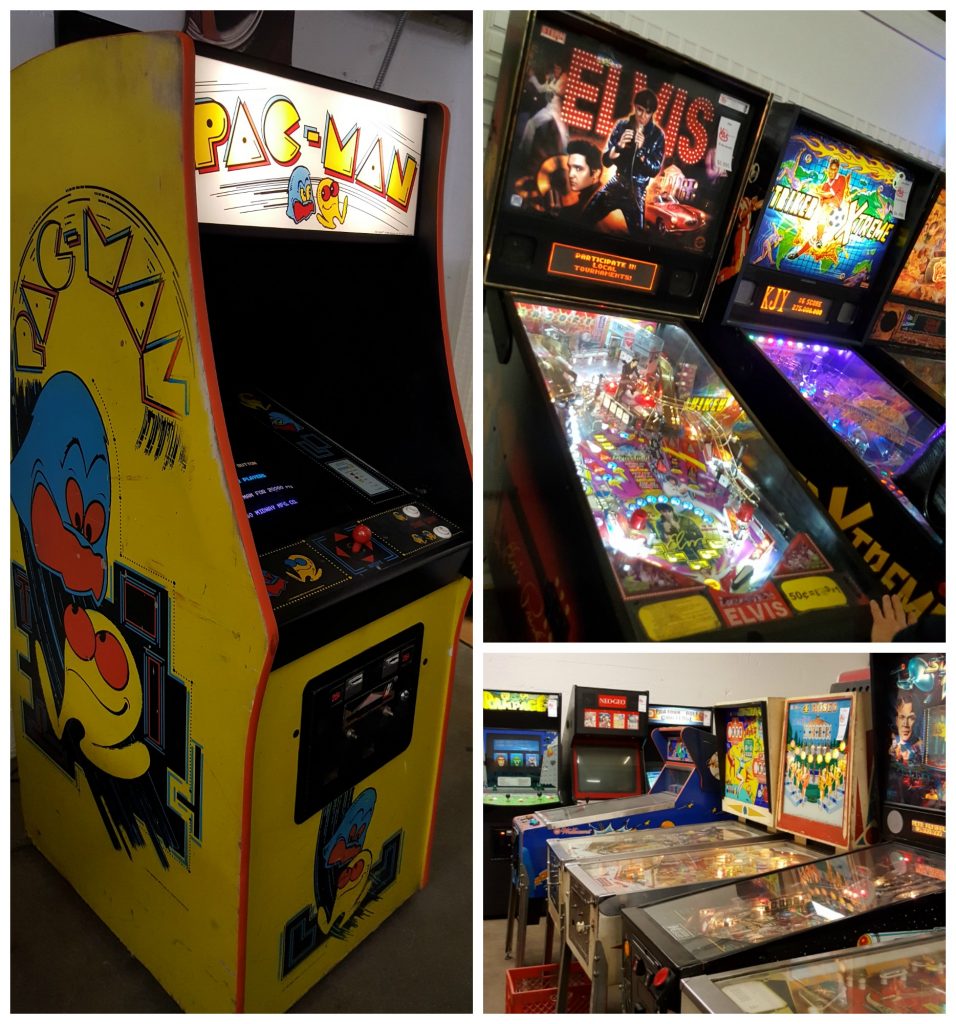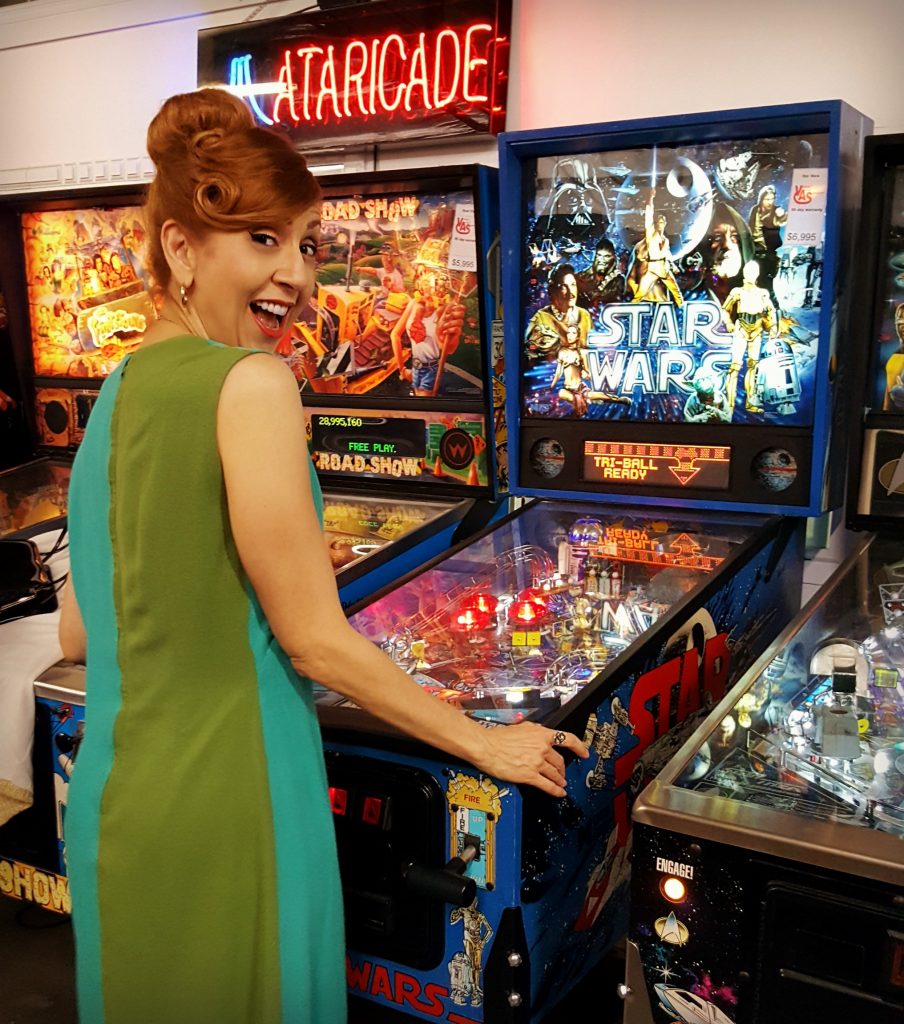 His Vintage Arcade Superstore is located in Glendale and is available to rent for private parties and film locations. My friend and I had a blast running around playing all the games from the Fast and Furious race car driving machine where you could drive as fast and crazy you want, wreck into all kinds of things and never get a ticket! My friend was loving the Elvis pinball machine where a mini Elvis figurine come out and does some hip-shaking moves! And we spent serious time with the Revenge From Mars and Star Wars pinball machine with their own moving creatures celebrating your dings and whacks of the flipper.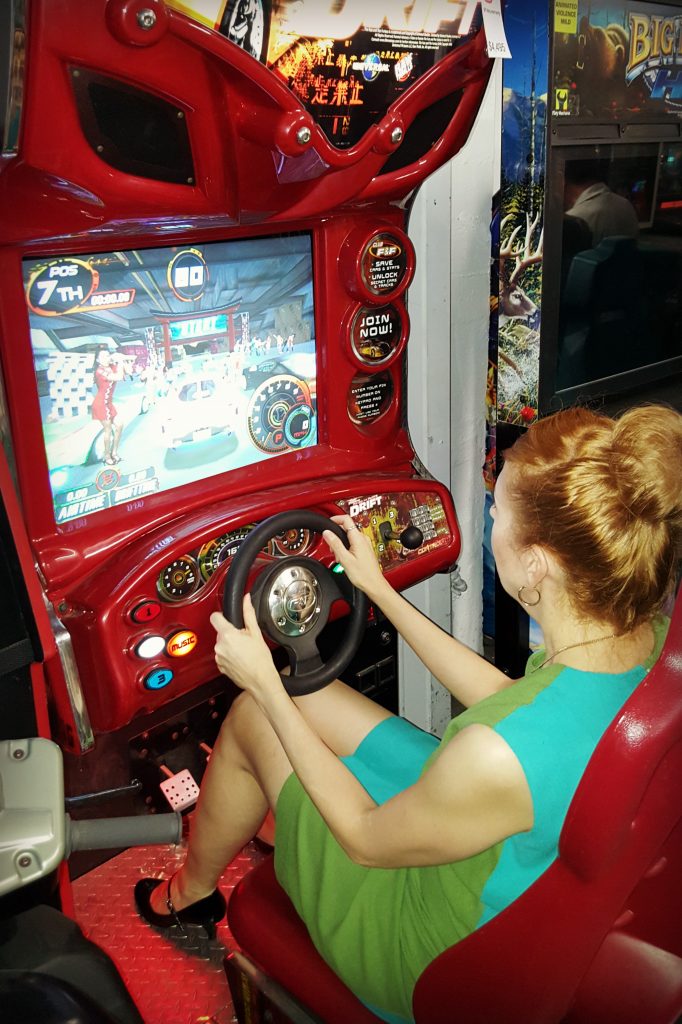 Gene makes all of his machines available to play without having to put in any quarters or tokens. So let the unlimited play party begin!
What I Wore
An arcade calls for a playful outfit so what better than my two-tone 1960s, mod, A-line shift dress, topped with a yellow brocade coat and accessorized with a gold vintage tassel pendant necklace. Whenever I wear a lot of color, I like to ground my accessories in basic black instead of trying to find shoes and purses that match my outfit colors, which can come off as a bit too much. A big ol' fun bun style kept my hair in check so I could focus on the games!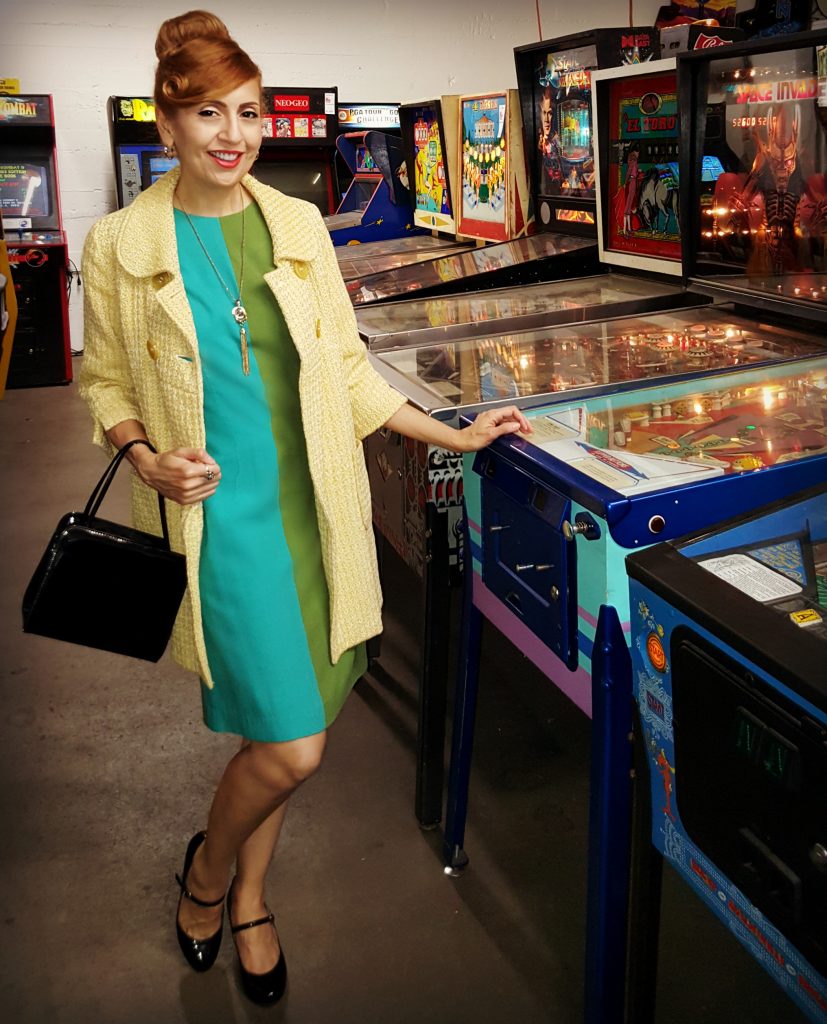 What to Wear
Since I got the chance to play a Star Wars pinball game and the series has been on everyone's mind with "Rogue One" in theaters and the recent passing of Princess Leia herself, Carrie Fisher, I thought an outfit paying tribute was in order if you're headed out for a fun night at your nearest arcade. Go Winter white with a Star Wars print skirt featuring snowspeeders and AT-AT's. A retro-inspired, off-the-shoulder top adds a playful sex appeal while go-go boots will keep you ready for all the action! Top it off with a fun polka dot trench coat. Click the links to shop* this look!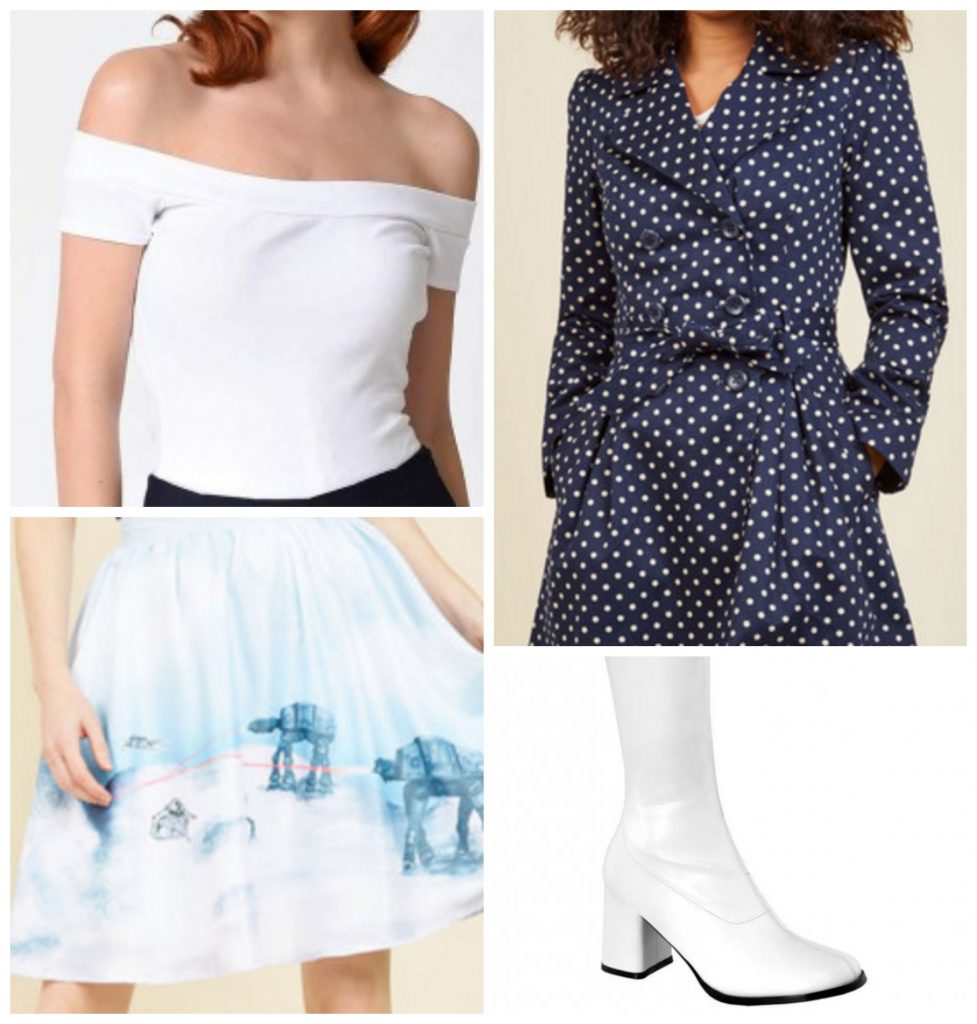 The Vintage Arcade Superstore is available to rent for private parties. It is located at 4334 San Fernando Rd, Glendale, CA 91204
Game on!
Kastle

Tags:
1960s fashion
,
Los Angeles Attractions
,
Mod Style
,
Vintage Arcade Superstore