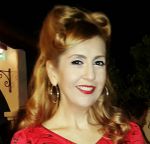 There are some places that are just so comfortable you find yourself going back again and again. For me, one of those places is Genghis Cohen. Established in 1983, this rockin' Chinese restaurant has been a longtime fixture for rockers for their affordable food, and live music room. It's a great place to put on some casual retro style and grab dinner.
I've been there so often the waiters always seem to recognize me and greet us with a friendly hello. The food is tasty (love the noodle dishes!) and comes in big portions. You can get your meal served with a strong drink from the bar. Plus, there's always an opportunity to catch a good local act in the adjacent room.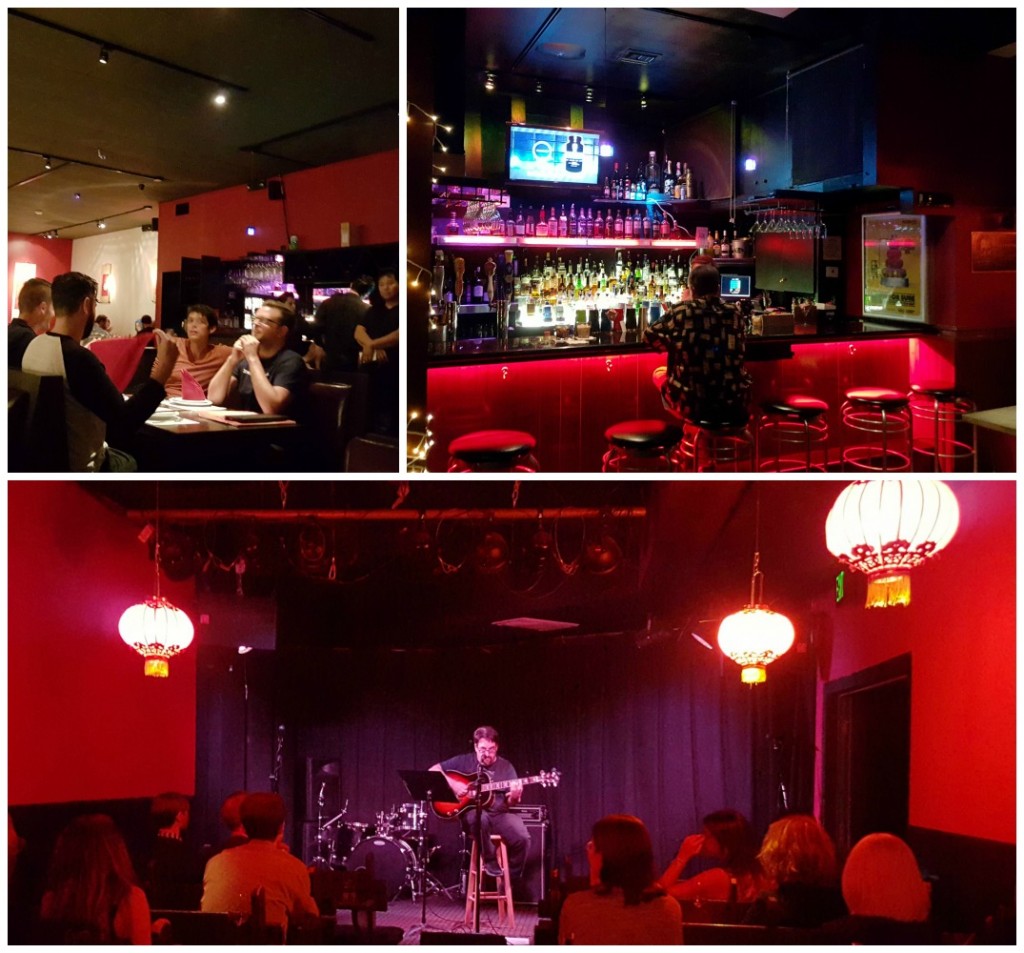 What I Wore
You can't go wrong with a pencil skirt to dress up or go casual. I teamed mine with a dotted, mesh illusion, black top and some groovy fashion-print boots I picked at a vintage store in Nashville. A gunmetal silver purse and chunky black earrings complete my casual pin up style look.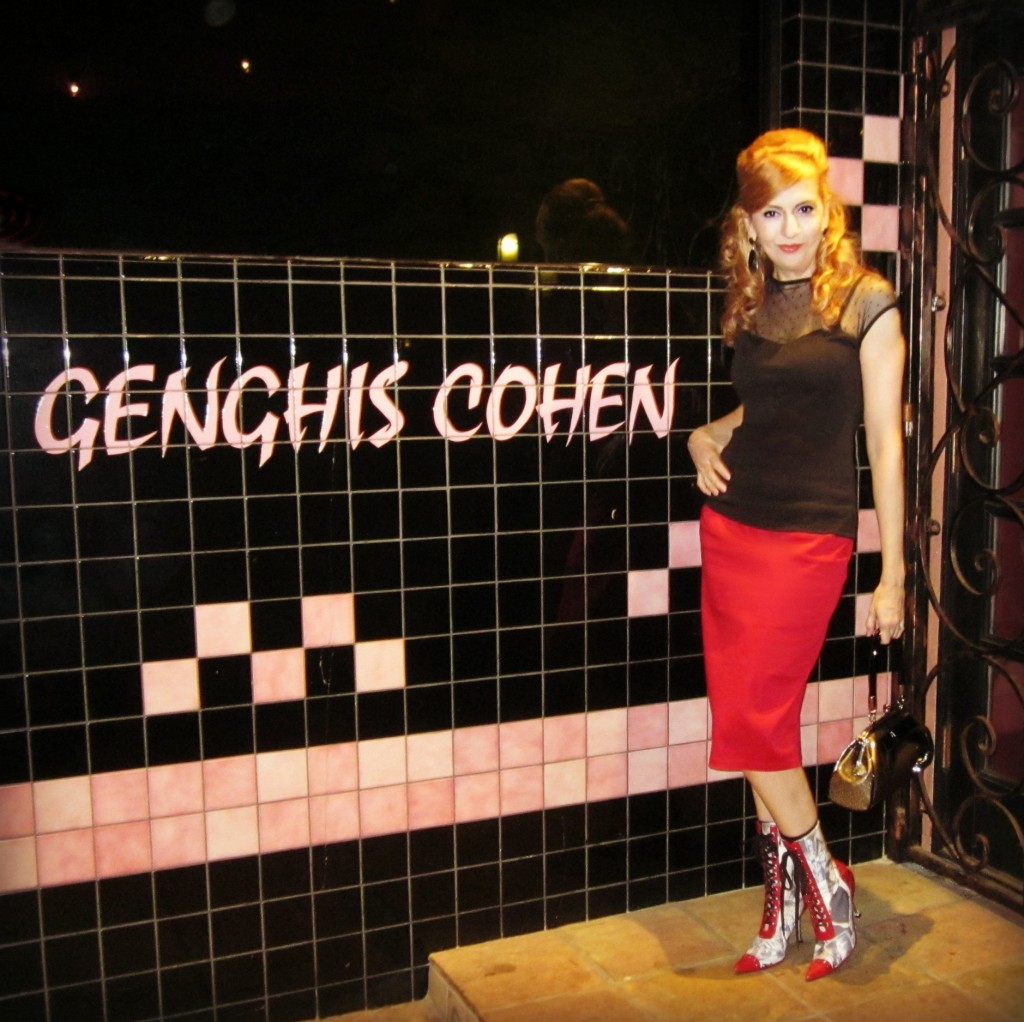 Casual Dinner Pinup Style
Create intrigue by mixing textures with a bold, blue and black print pencil skirt and dainty lace detailed blouse. Matching blue shoes keep the color going while drop earrings add to this casual pinup style look without being overpowering. A silver, pinup style handbag can be found for a steal on eBay. Click the links to shop* this look.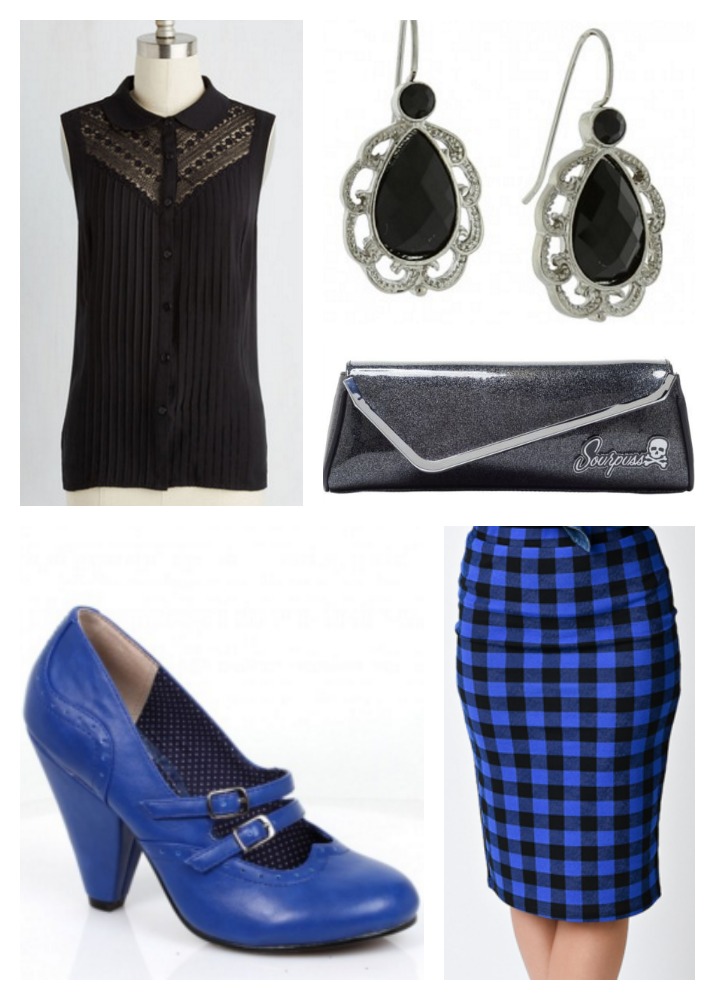 So get your style on for a dinner with a date or friends and catch a cool, local act while you're at it!
Genghis Cohen is located at 740 N Fairfax Ave, Los Angeles, CA 90046
Delish!
Kastle
Photos edited with PicMonkey*. Get it!
Tags:
Kastle Waserman
,
LA Nightclubs
,
Nightclubs
,
retro style
,
things to do in Los Angeles