Doing Donuts with Rocker Style
October 4, 2015
by stilettocity — Posted in Fashion, Where to Go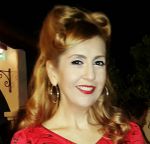 I recently attended a dinner party and offered to bring a dessert. Since my pal was a friend from my rock 'n' roll club days, I knew there was one place I had to go to bring some rocker style to the event – Donut Friend on the now-trendy York Blvd., where the donuts are unique concoctions named after alternative bands.
The quaint little donut bar smells instantly of the sugary goodness when you walk in the door. And it's hard to choose between picking your favorite band and all the yummy flavors. With names like the S'Morrissy and Stiff Little Butterfingers, it's a rocker's dream and clearly run by some pretty cool people with good taste in music! You won't find boring ol' glazed and sprinkles, but rather a taste-bud tingling mix of inspired ingredients. Got an idea for a donut? Tell 'em! They'll even custom make it for you from their collection of fillings and toppings.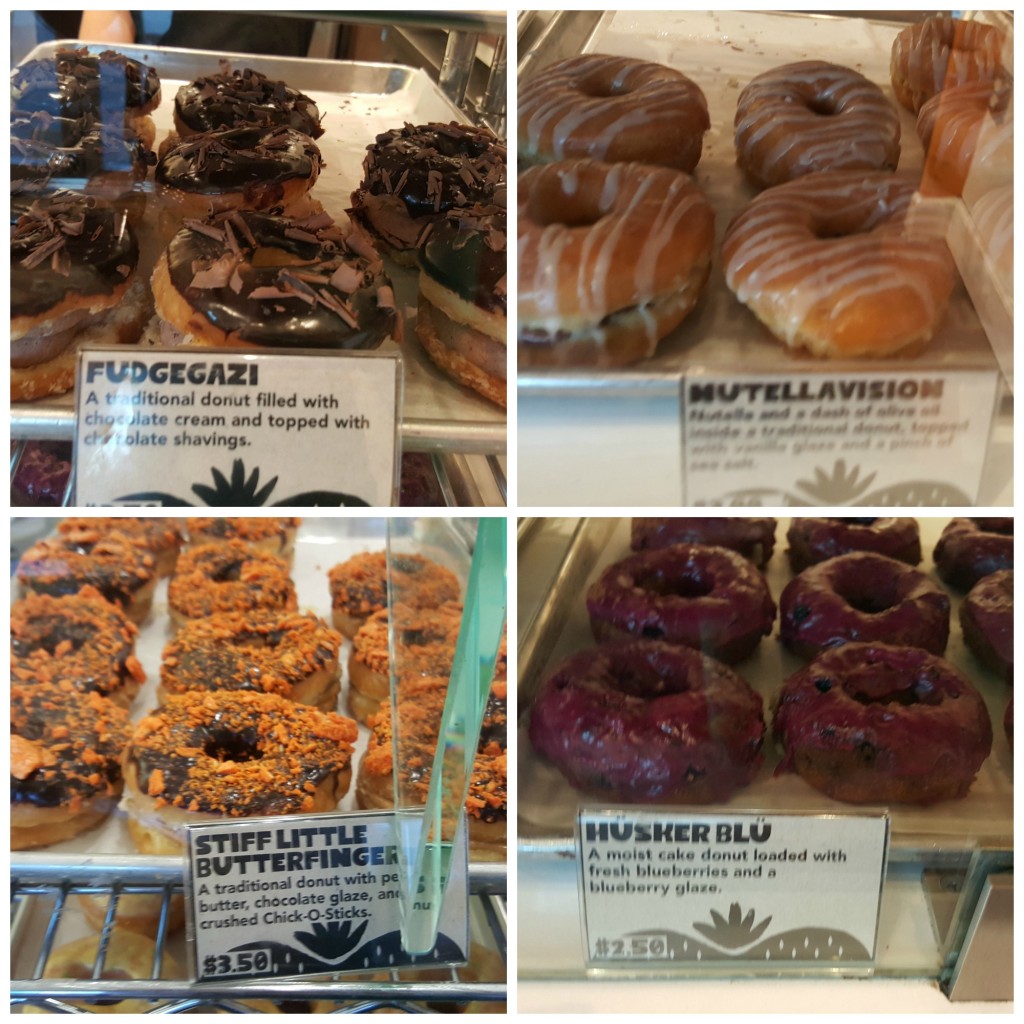 What I Wore
I put together a rocker style look with my favorite Ramones t-shirt and pencil skirt. Some rockin' accessories pulled the look together with leopard print hair clips, spikey statement necklace, silver bracelets and strappy buckled heels.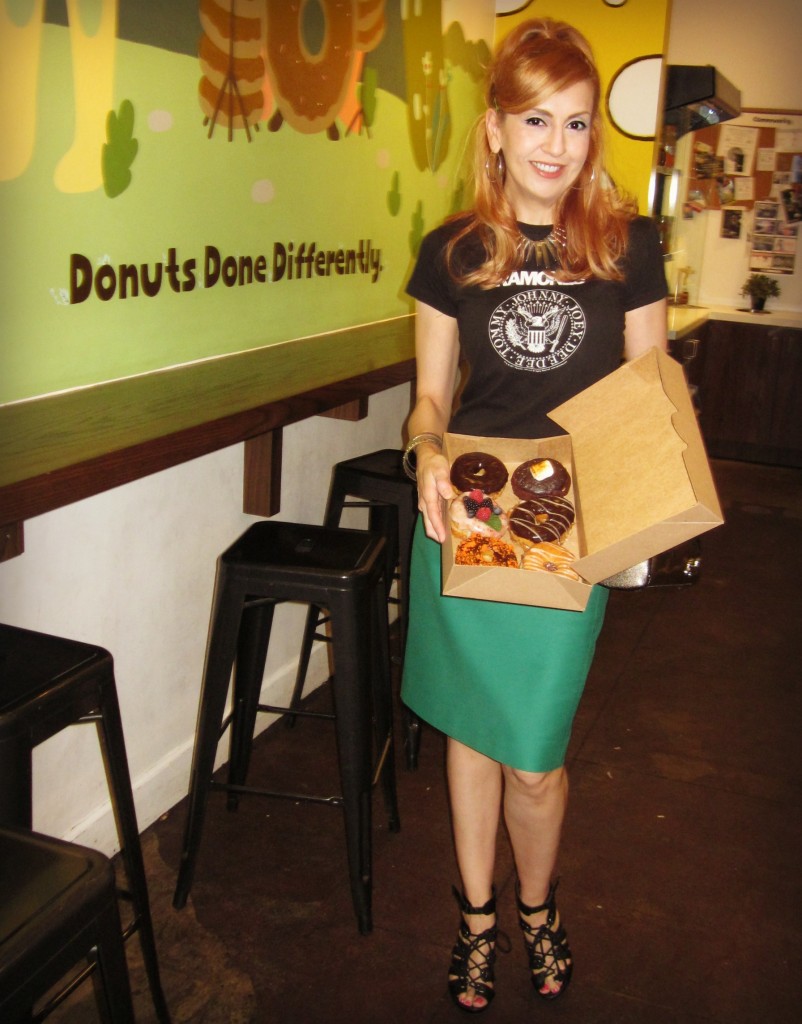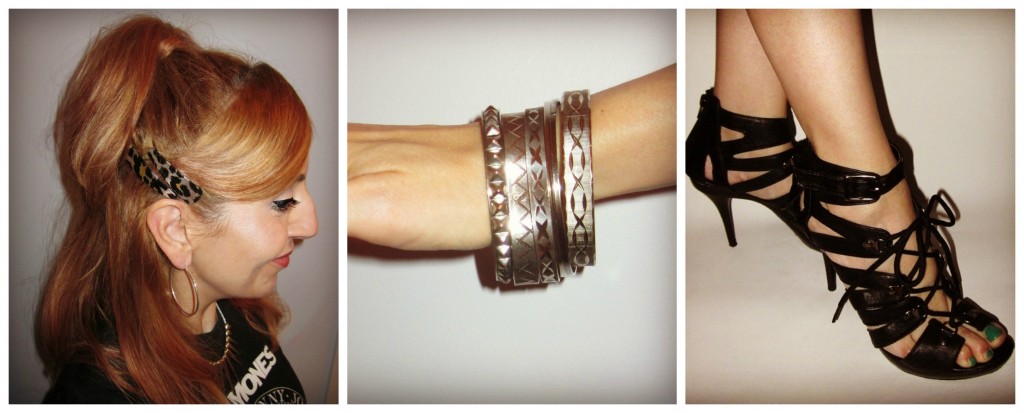 Put On Some Rocker Style
Show off your rocker spirit with a t-shirt featuring your favorite band, like this one with Billy Idol, paired with a slinky pencil skirt that plays off the colors in the shirt. Don't forget the details such as this bold, silver statement necklace, cute, rockin', leopard-print hair bows, multiple silver bracelets, and studded, strappy high heels. Click the links to shop* the look!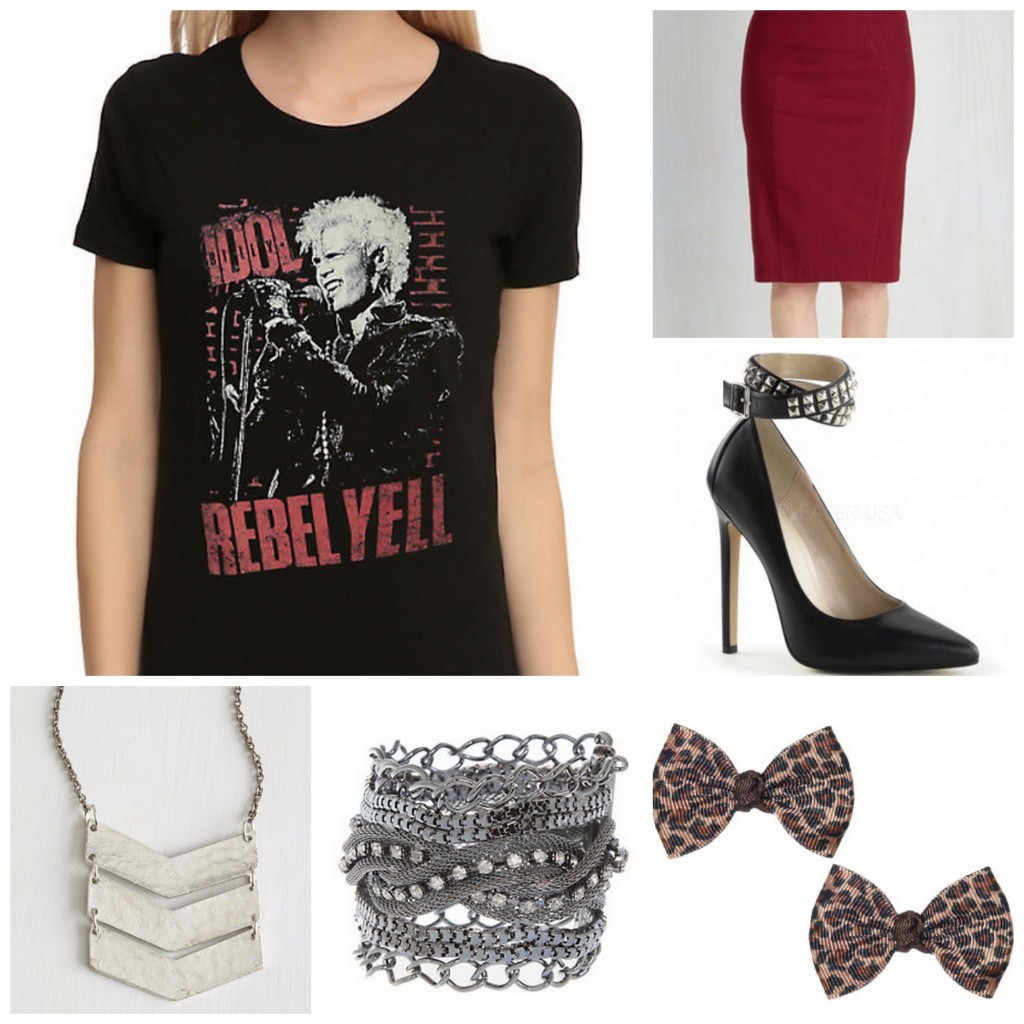 Then party on! Hope you get a chance to check out the rocker style treats of Donut Friend soon!
Donut Friend is located at 5107 York Blvd, Los Angeles, CA 90065
Rock out,
Kastle
Photos edited with PicMonkey*: fearless photo embetterment. Get it!
Tags:
Kastle Waserman
,
rocker style
,
things to do in Los Angeles