Award Winning Retro Style and Music at the Grammy Museum
November 29, 2015
by stilettocity — Posted in Fashion, Where to Go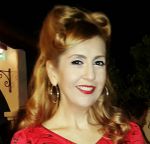 One of the best things about living in Los Angeles is having the music industry in your own backyard. The Grammy Museum opened in 2008 as part of the LA Live entertainment complex downtown and provides a way for LA residents and visitors alike to get up close to wardrobe and artifacts belonging to the iconic music award winners, as well as explore music genres and history.
As a lover of vintage style, it's fair to say I also love the music of past eras. On my visit the Grammy Museum I was excited that they were featuring exhibits by two of my all time favorite artists – Frank Sinatra and the Supremes.
When you enter the museum you start on the top floor and work your way down. I saw memorabilia from Elvis to Tupac, learned about Seattle's music scene, and saw Michael Jackson's sequined gloves.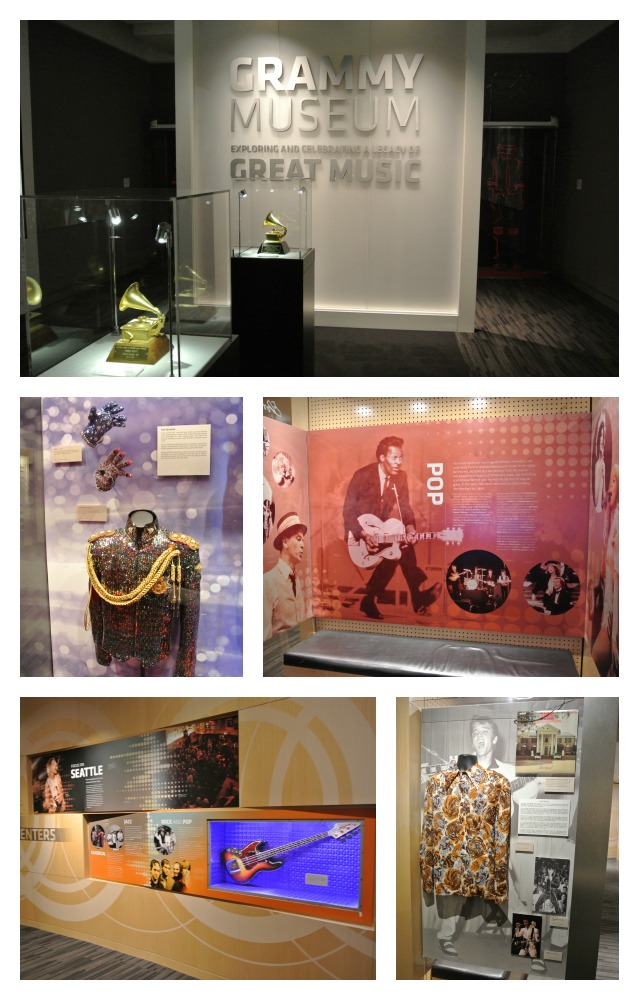 But I have to say I stopped in my tracks when I hit the Supremes exhibit and a whole wall of their dresses! So. Many. Sequins! I must have left nose prints on the glass looking at the details of these beautiful gowns and the pictures of the ladies wearing them. They were so beautiful! What an amazing trio they were!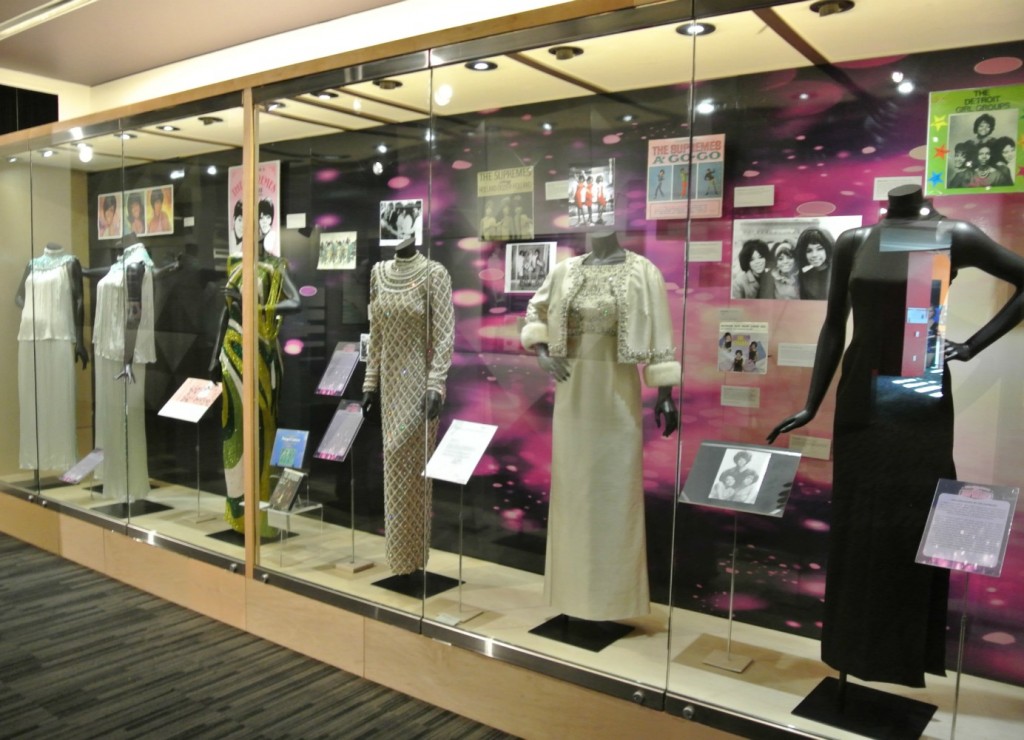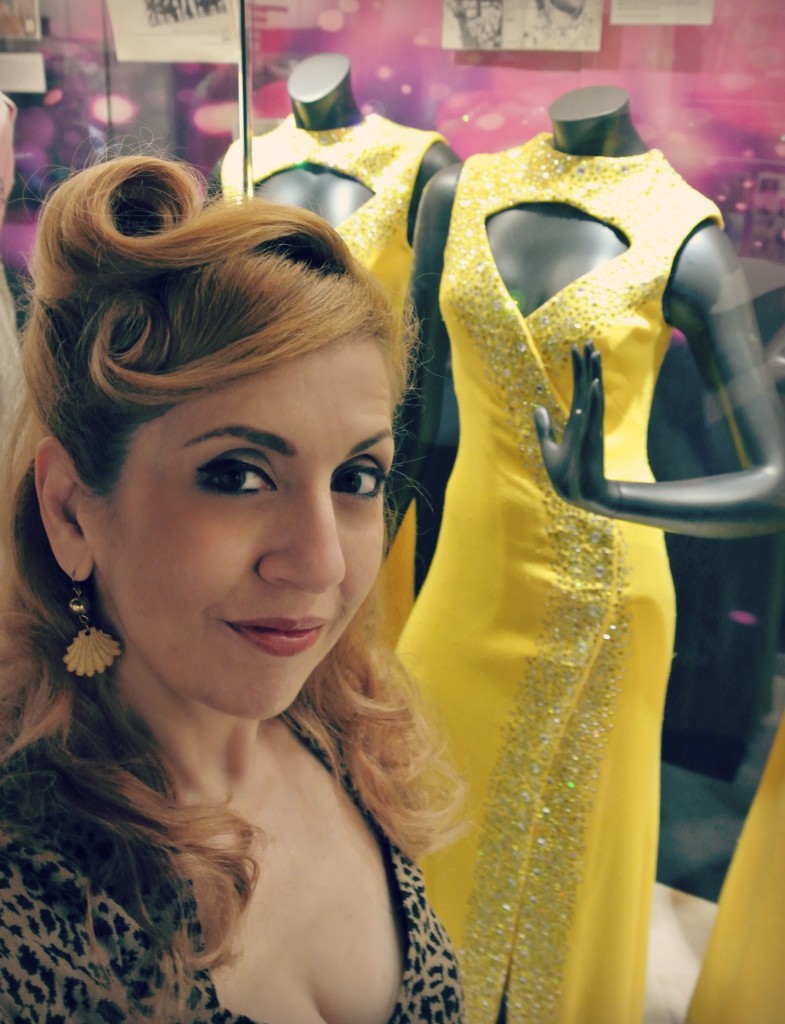 Then it was time for a little swagger and a sip of whiskey to enter the realm of ol' blue eyes, himself, Frank Sinatra. From his humble beginnings in Hoboken, New Jersey to the becoming one of the first pop idols, they had items from both his musical legacy and his film career. Really makes you realize what an icon he was!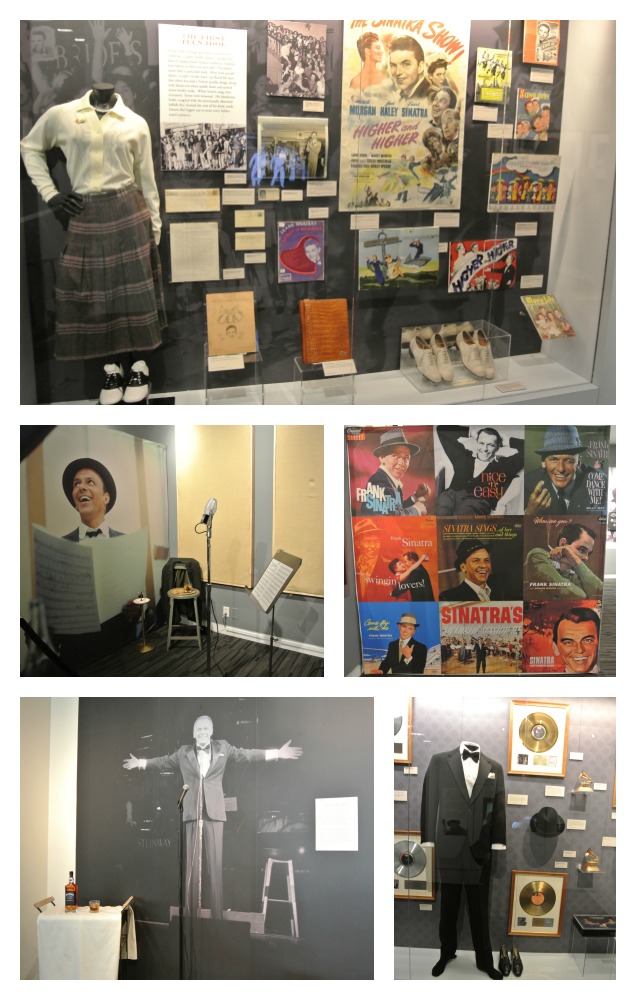 What I Wore
I put on a little retro style that fit the period when Sinatra and the Supremes were at their peak with pinup hair, a leopard print top and circle skirt. Since this was a daytime event, I kept accessories simple with a pop of green in my Kelly bag-style purse and Mary Jane heels. My earrings brought a bit of glamour with gold, shell-shaped earrings accented with a gold bead.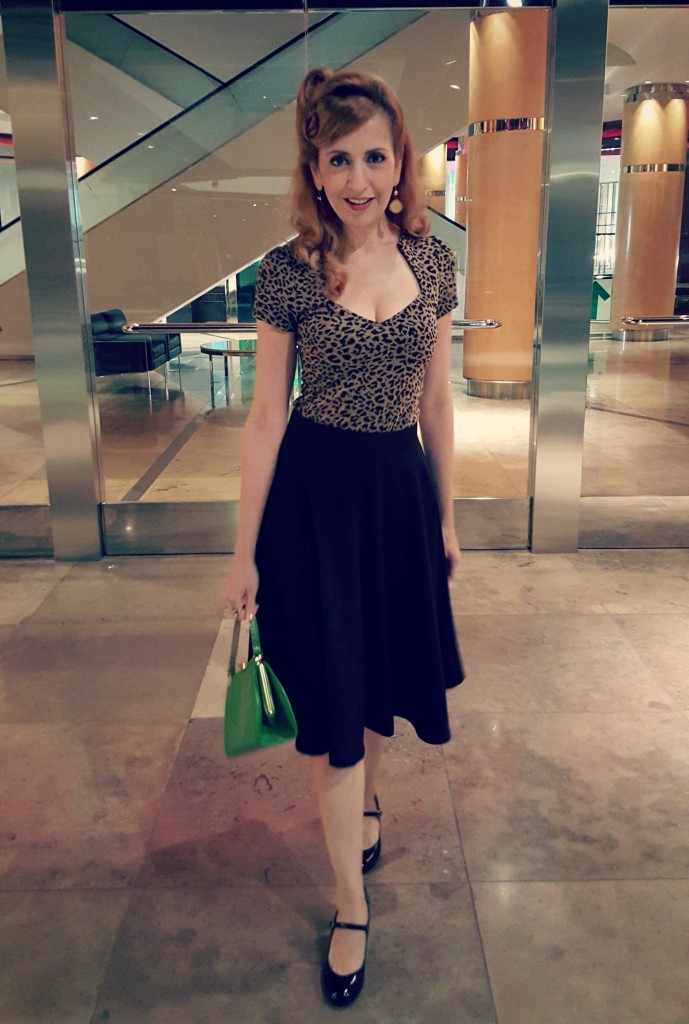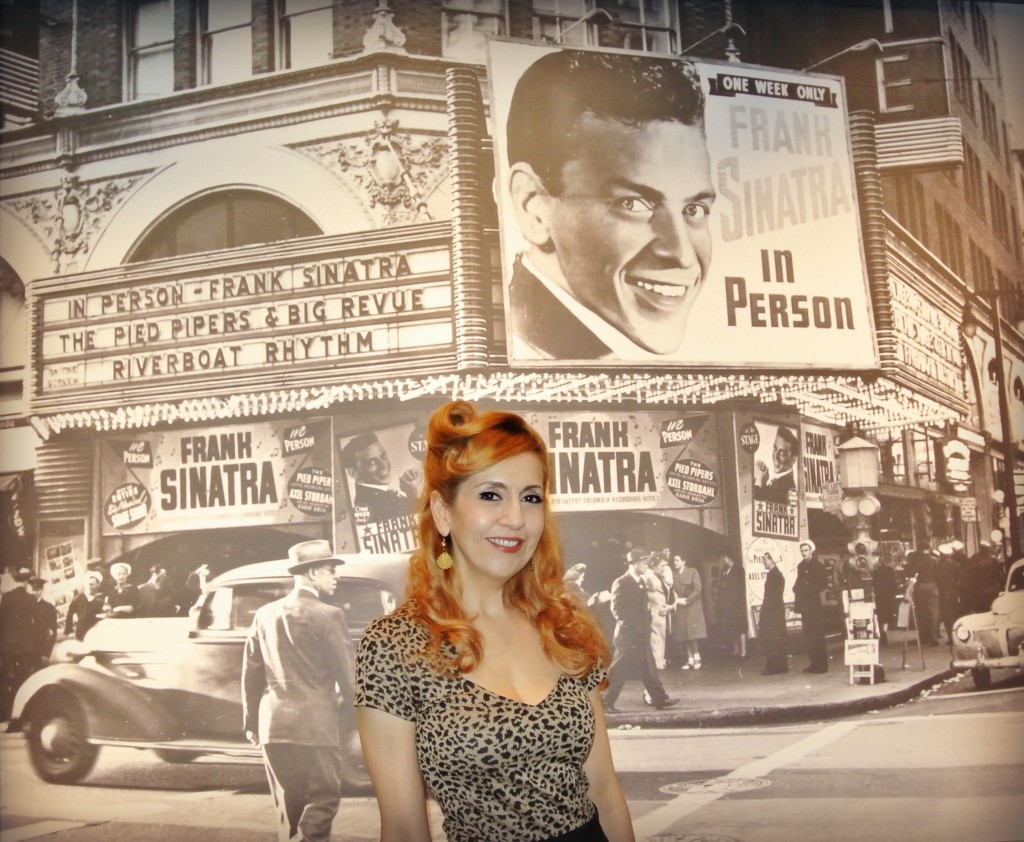 Retro Style for Daytime Fun
If you're headed out to a museum or daytime event, you might want to be a little more practical in your outfit (I know it's hard to contain your glamorous, pinup self!) This outfit I styled after some of the photos of the teenyboppers in Frank Sinatra's audience. They look so cute in their prim blouses and bobby socks while going wild over their music idol. So take a cue from their retro style with a sweet, yellow blouse with scallop neckline, double-layer circle skirt, oxford shoes and extra-dainty bobby socks with lace trim. Click the links to shop* this look!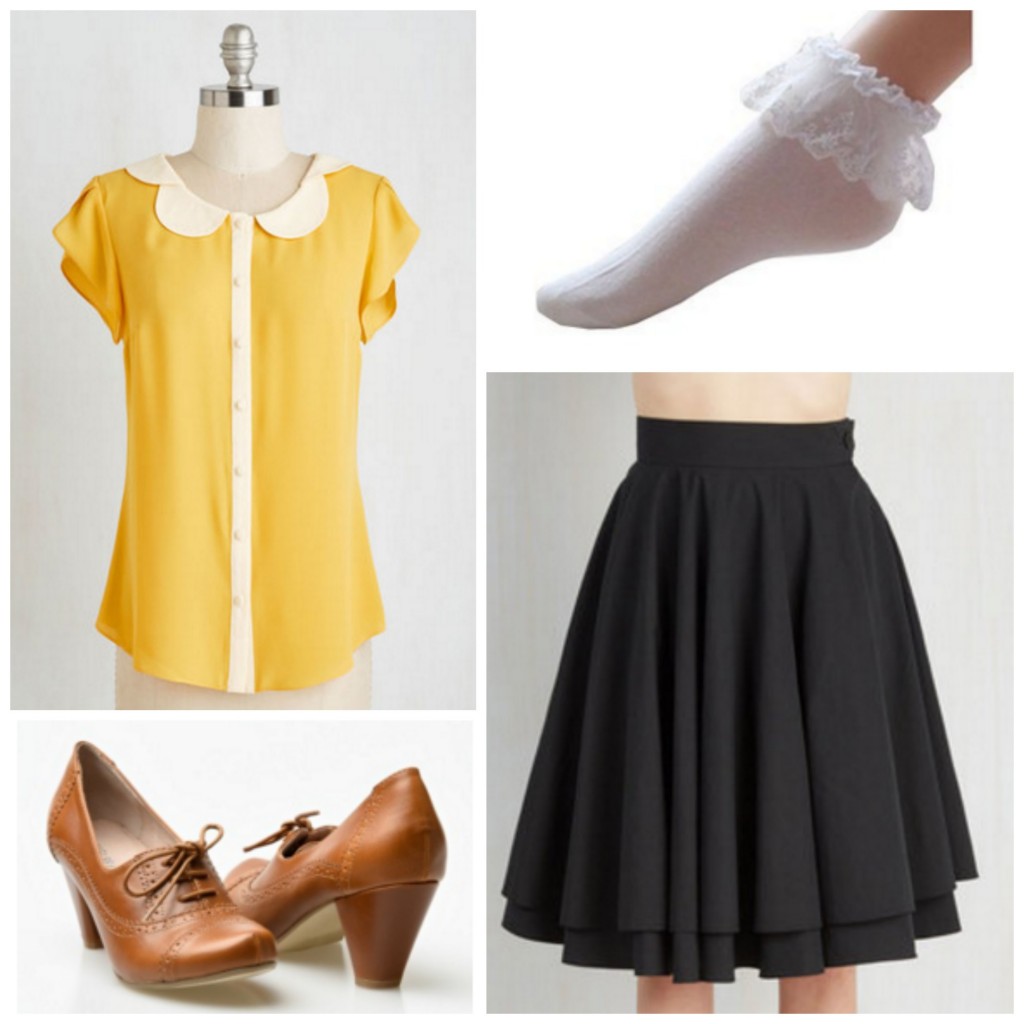 Hope you get a chance to take in some musical culture at the Grammy Museum sometime soon!
The Grammy Museum is located at 800 W Olympic Blvd., Los Angeles, CA 90015
Fly me to the moon,
Kastle
Photos edited with PicMonkey*. Get it!
Kastle Waserman
,
retro style
,
things to do in Los Angeles