Comfortable Retro Style for Movie Night
November 1, 2015
by stilettocity — Posted in Fashion, Where to Go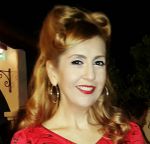 Whether I'm going out with my man or with some gal pals, movie nights are always a great time to relax and escape into a fantasy world. One of my favorite movie theaters in Los Angeles are the Arclight Cinemas. With a sophisticated atmosphere, it's the perfect place to put on a little retro style and make it a night on the town.
One thing I've always hated about most movie theaters is they are filled with rambunctious groups of teenagers or noisy kids who disrupt my experience. The Arclight offers a more adult atmosphere. It may be because the ticket price is a little higher than most or that they have a restaurant and bar right in the theater that draws a more elegant crowd. Some of their locations even have theaters that allow you to take a drink in from the bar – that's my kind of movie watchin'! They also often feature costumes from current films on display, which are always fun to see while waiting for your film to start or strolling out after.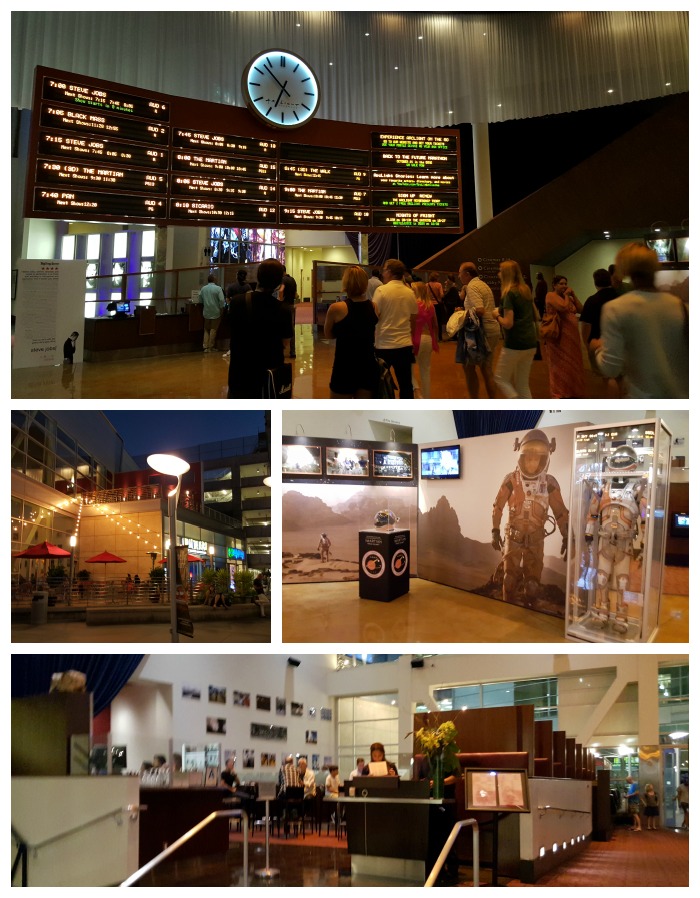 The Arclight has several locations around Los Angeles – Hollywood, Sherman Oaks, Culver City, Pasadena. Each one maintains the same world class environment. The one in Hollywood is a standout since it was built onto the historic Cinerama Dome theater where the 86-foot wide screen is curved and huge!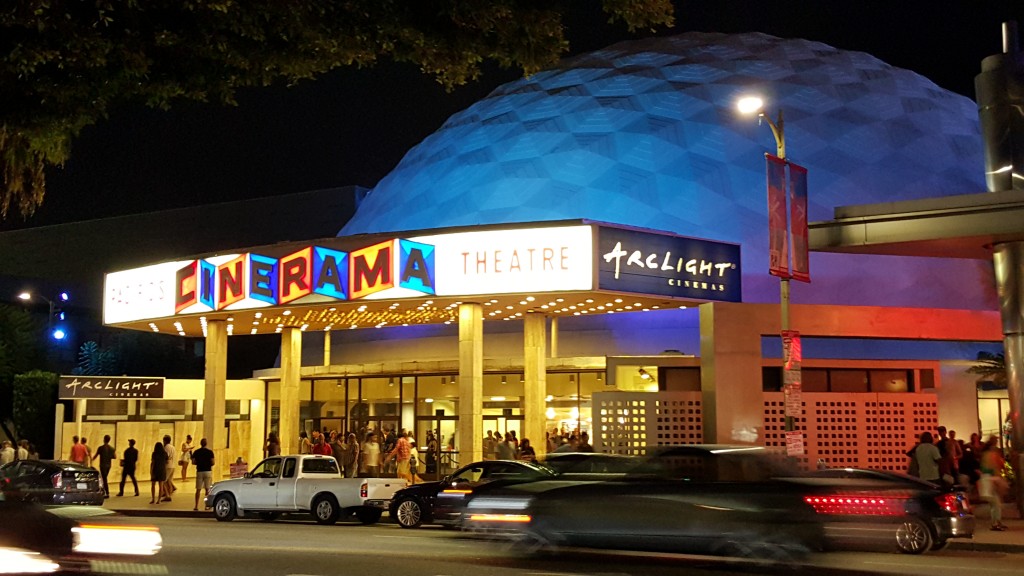 What I Wore
I'm all about adding a little retro vibe to any outfit to make it stand out in sea of people dressed overly casual or super trendy, and to bring back a little glamor of some of the icons of the silver screen. On this night, I put on a comfy black t-shirt with pinup-inspired keyhole detail. I paired it with a colorful pencil skirt in royal purple and added a pop of leopard print – my go-to neutral! Lastly, I put on some statement jewelry with chunky earrings and cuff bracelet featuring movie starlet.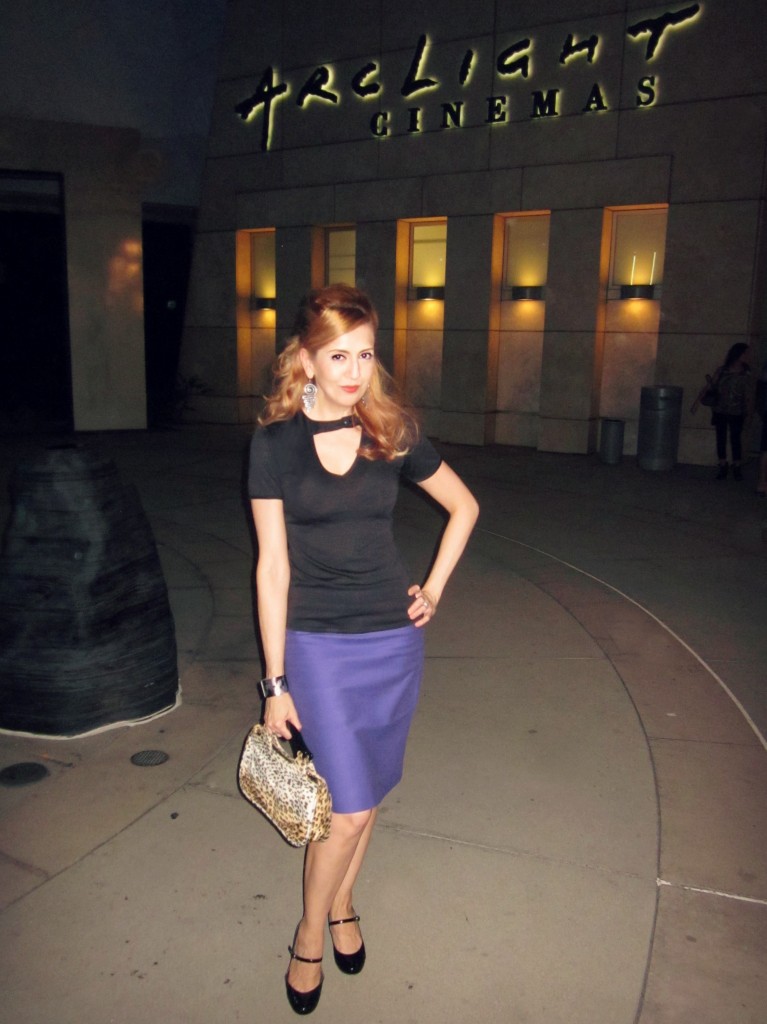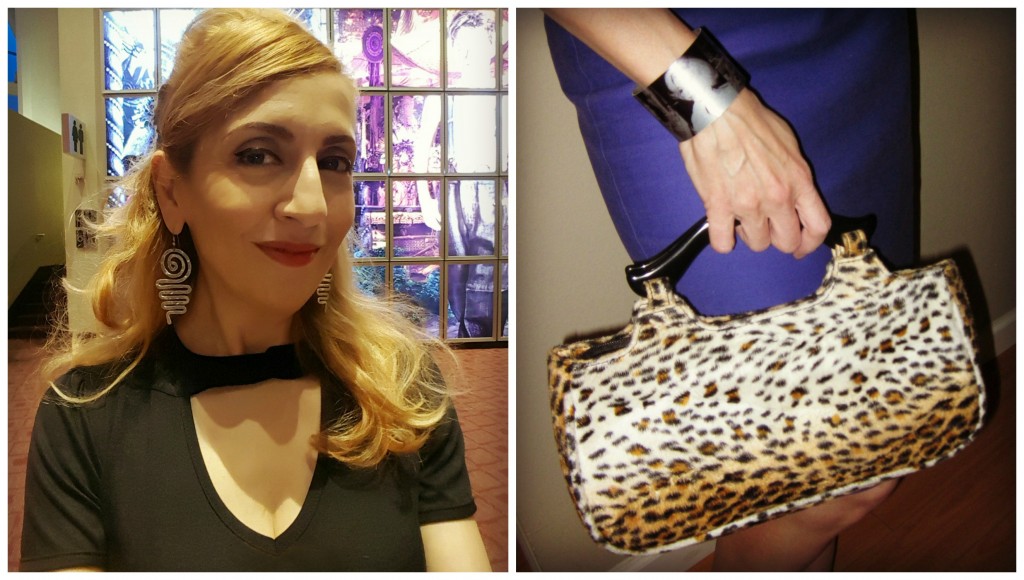 Put On A Retro Style Movie Night Outfit
Movie night means getting comfortable – but never sacrifice style. This casual little black dress with keyhole cutout has a touch of retro style and works both for a night out with the girls or a date. Jazz it up with some dramatic statement earrings, a purrrfect leopard print purse and chunky cuff bracelet for a look the can take you through drinks, a movie and dinner! Click the links to shop* this look!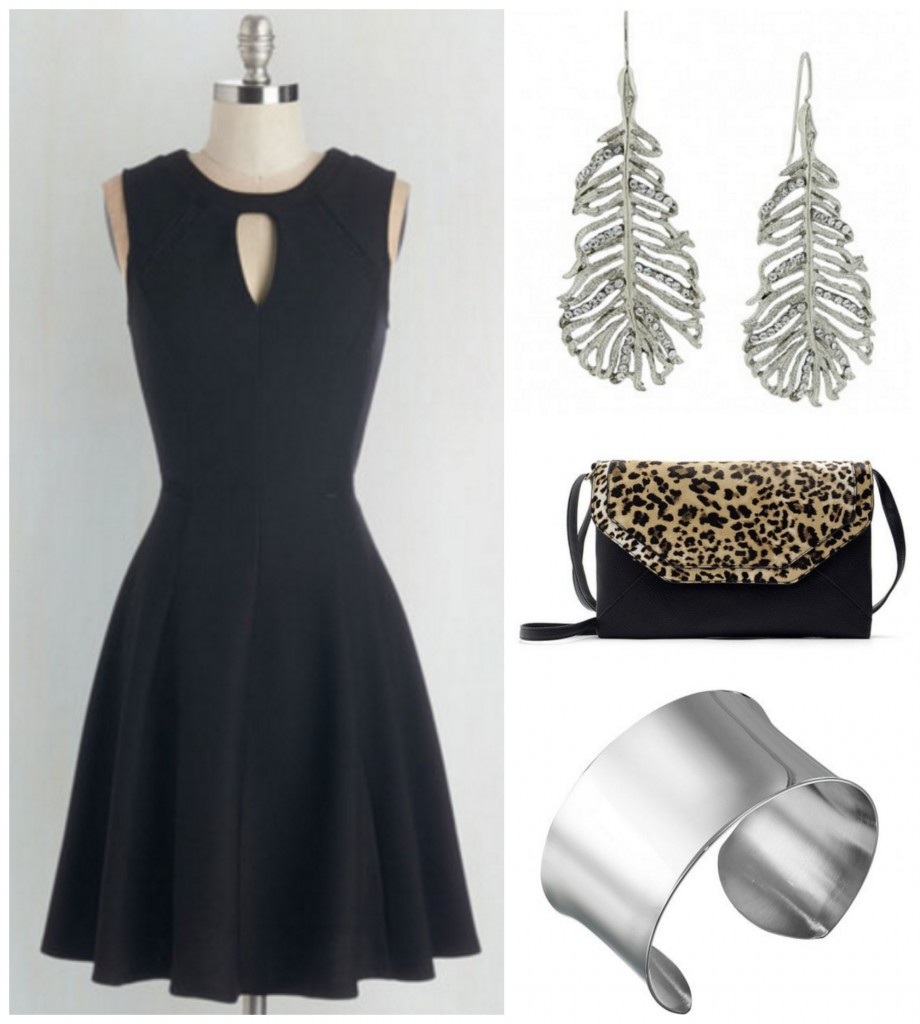 The Arclight Cinemas are located all around Los Angeles. Check their website for addresses and movie times.
It's showtime!
Kastle
Photos edited with PicMonkey*: fearless photo embetterment. Get it!
Tags:
Kastle Waserman
,
retro style
,
things to do in Los Angeles