Dress like a Boss in Pinup Style for Drinks at Little Dom's
November 8, 2015
by stilettocity — Posted in Fashion, Where to Go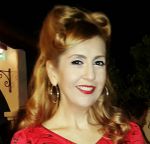 There aren't many places you can walk around in Los Angeles because it's so spread out, which is why I love the Los Feliz area. Lots of cafes, bars and shops to make the district your runway to show off some pinup style while out in the action.
My BFF and I recently popped into Lil' Doms for a drink. This Italian restaurant has a New York City feel, bustling with hipsters seated in railroad booths taking in the sumptuous Italian grub, while we hung by the vintage wooden bar. Upstairs, the dining room looks like a place the Rat Pack might have held court with circular booths and retro touches of black and white photos on the walls. Lil Dom's owner also owns the 101 Coffee Shop and Dominick's, which have similar classic Hollywood vibes.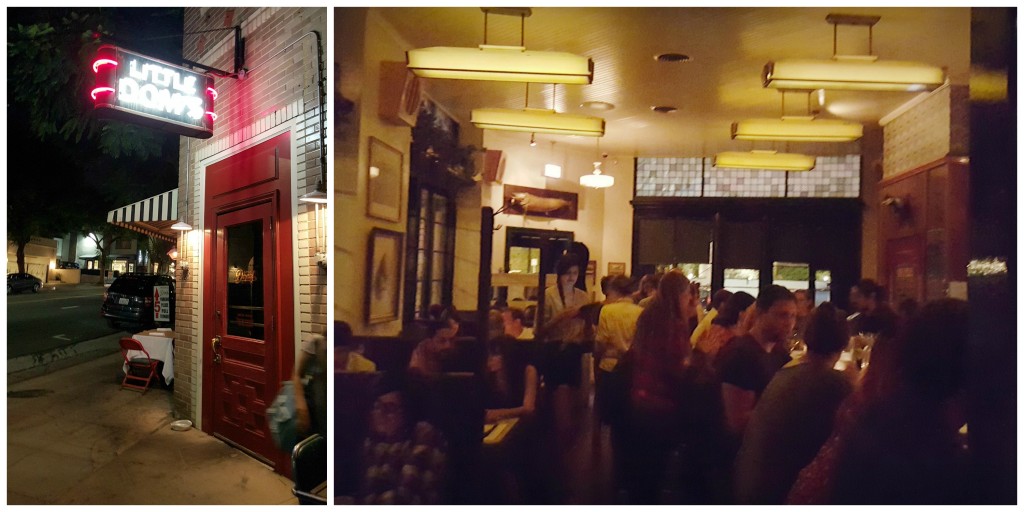 What I Wore
I was feeling very much like an Italian gangster's moll in my pinup style wiggle dress and fascinator hat. To soften the look, I added a delicate, black beaded necklace. When the evening got chilly, I pulled on a little short sweater that ties in front. I just happened to come across a cool, classic car to pose in front of. I think this ride goes nicely with my outfit – wish I could've taken it home with me!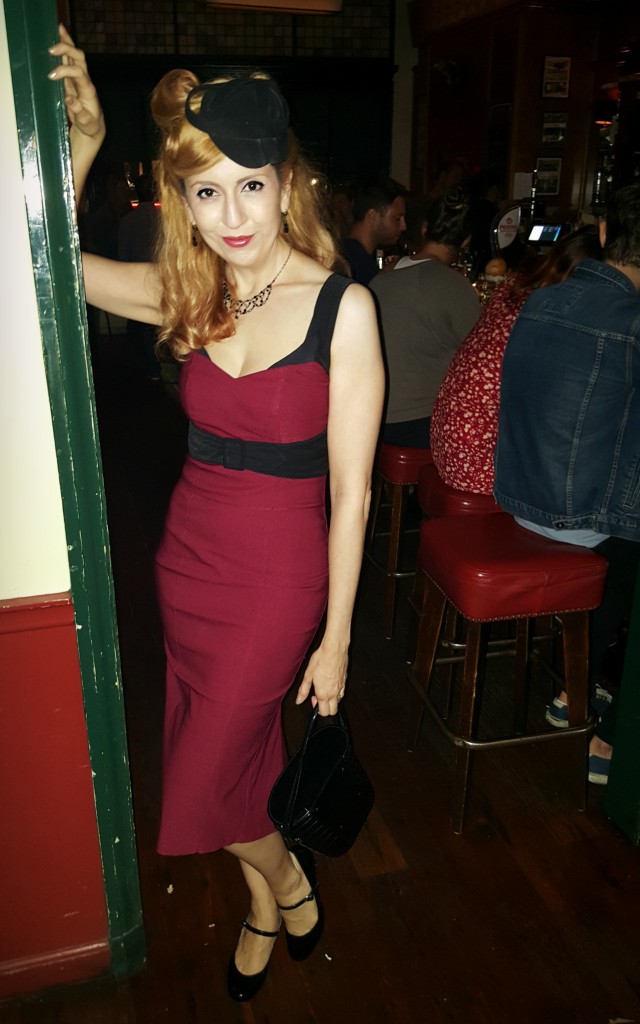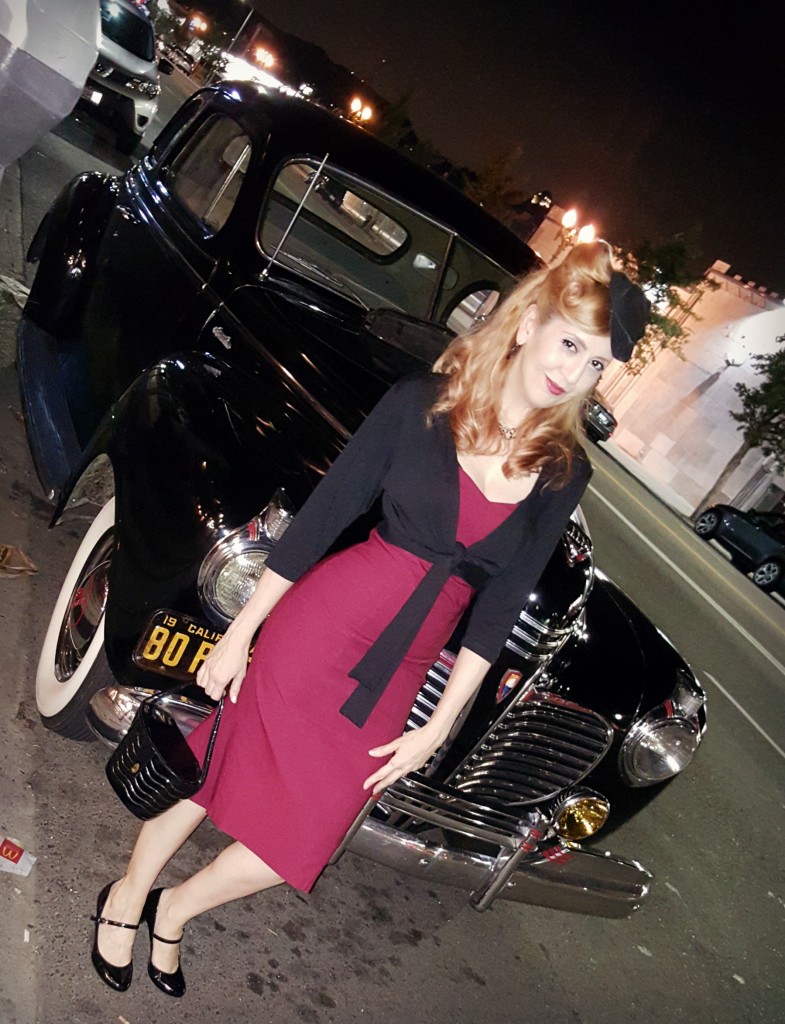 Dressing in Sexy Pinup Style for Cocktails
Dressing pinup style shows the world you're in charge and can you can rock the retro look in a fierce red wiggle dress with flirty peplum detail. A hat always commands attention and this cocktail hat with net overlay is no exception. Add some ladylike charm with a dainty beaded necklace and we all know red lipstick means business, so why not carry a tube as your purse with this fun novelty bag! Click the links to shop* this look!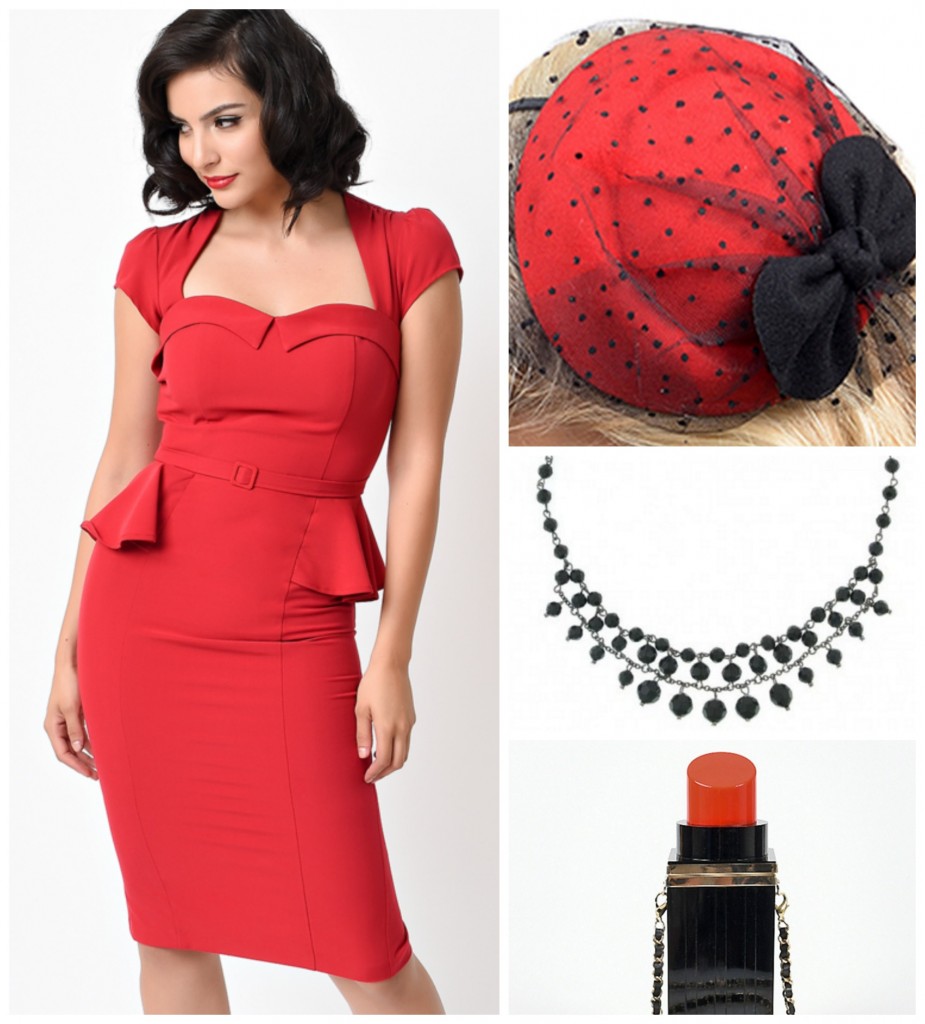 So reach for some pinup style next time you want to feel in charge and head out on the town. Everyone will know who's boss!
Little Dom's is located at 2128 Hillhurst Ave, Los Angeles, CA 90027
Wear it like you mean it,
Kastle
Photos edited with PicMonkey*. Get it!
bars in Los Angeles
,
Kastle Waserman
,
pinup style
,
restaurants in Los Angeles
,
where to go in Los Angeles