Love Letter to Paris and French Style
November 15, 2015
by stilettocity — Posted in Fashion, Where to Go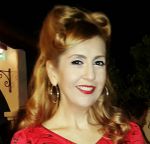 The terrorist attacks on Paris hit close to home for many of us in the nightlife and music community in Los Angeles. Just a regular Friday night out on the town turned into a nightmare nobody expected. This, in the City of Lights, that I have had the pleasure of visiting twice. I fell in love with Paris for its beauty, its wealth of artistic spirit and its legendary French style.  In my visits, there was nothing I enjoyed more than wondering the streets and just feeling a sense of passion for creativity among the people there. I had meals in the many lively cafes and cherished the undeniable pure romance of the scenery. When I learned of of Friday's tragedy, my heart broke and I was sickened by the attacks on this beautiful city and its people.
Feeling helpless so many miles away, we sought solidarity in one of our favorite cafes in LA, The Figaro Bistrot in Los Feliz.
We arrived and found this little French restaurant and bar packed, many having the same idea as we did – to not cave to the fear, to go out, have dinner in a café, be among friends and neighbors and live life to fullest despite the attempts of evil-doers who try to scare us.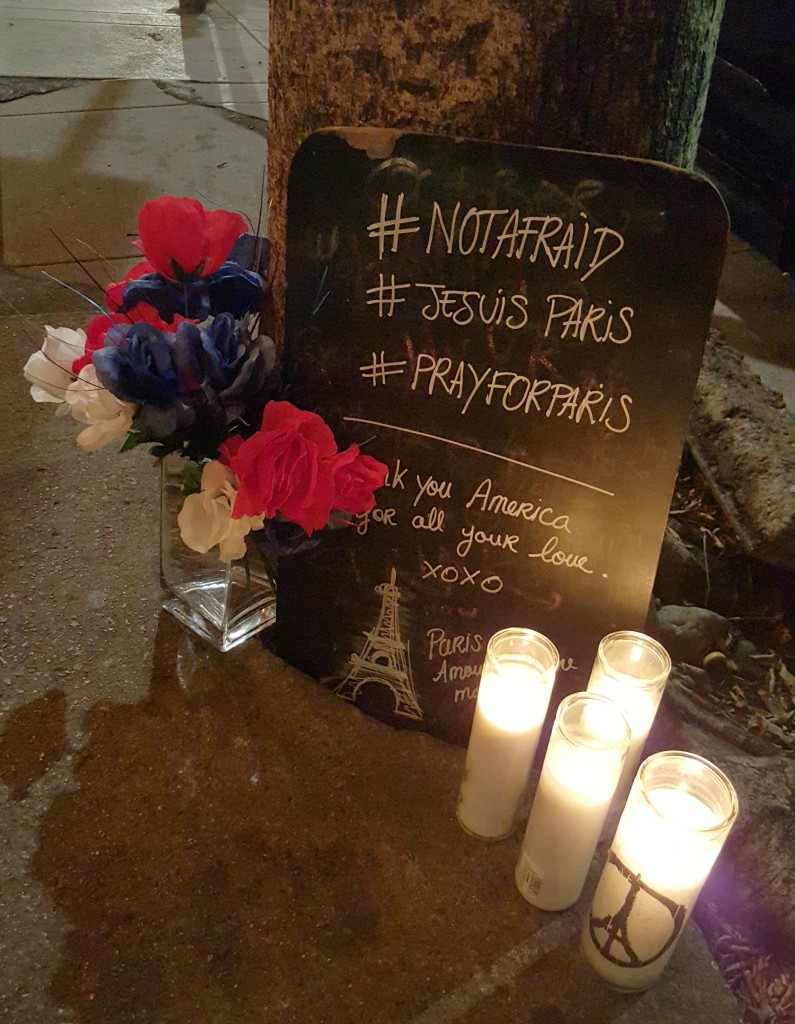 The restaurant had a candle-lit memorial burning outside its doors, which moved us greatly. While having a meal doesn't make up for the many lives lost, we hoped it would make a small statement in a huge tragedy.
The Figaro Bistrot is lovely inside, which its checkered floors, cast iron chandeliers, French antiques, patisserie bar, cocktail bar and little, red, banquette booths. There is seating out on the sidewalk, as well as an intimate annex room.  The place is so gorgeous that designer Marc Jacobs had Madonna photographed wearing his collection there. See the photos.  And yes, the food is delicious. I indulged in red wine, Coq au Vin and coffee and sweets for dessert.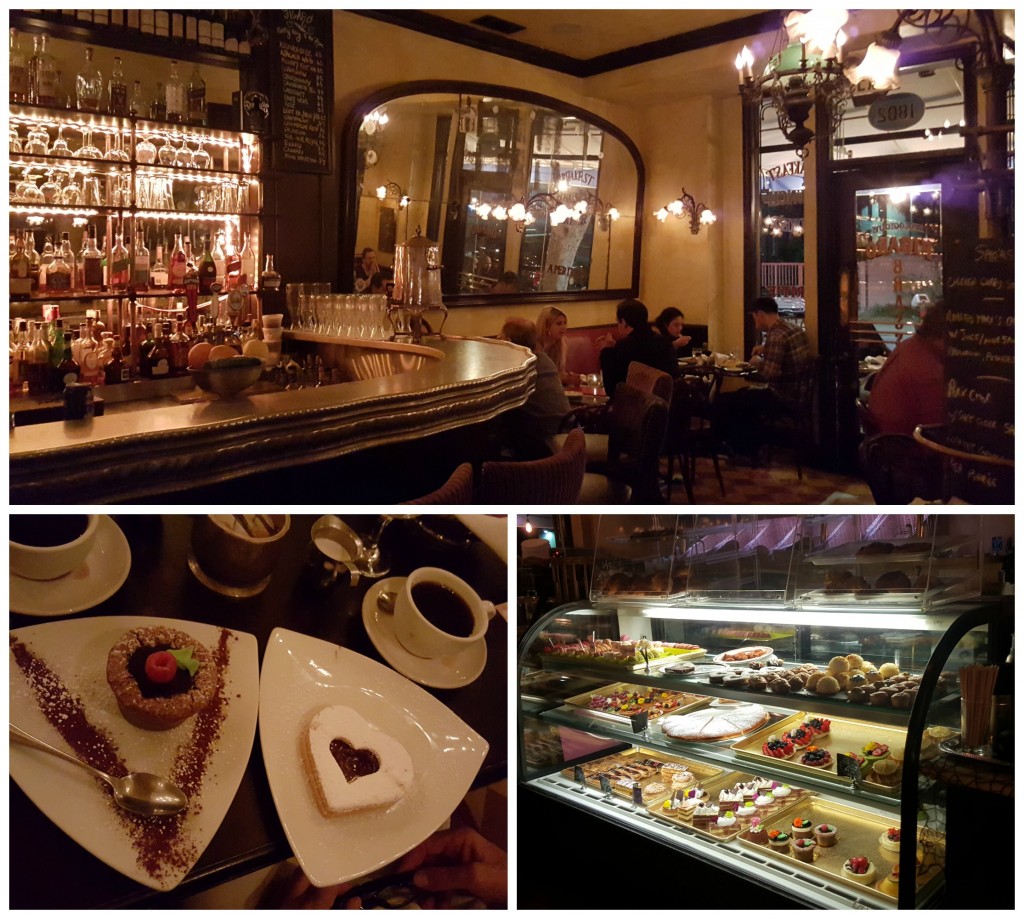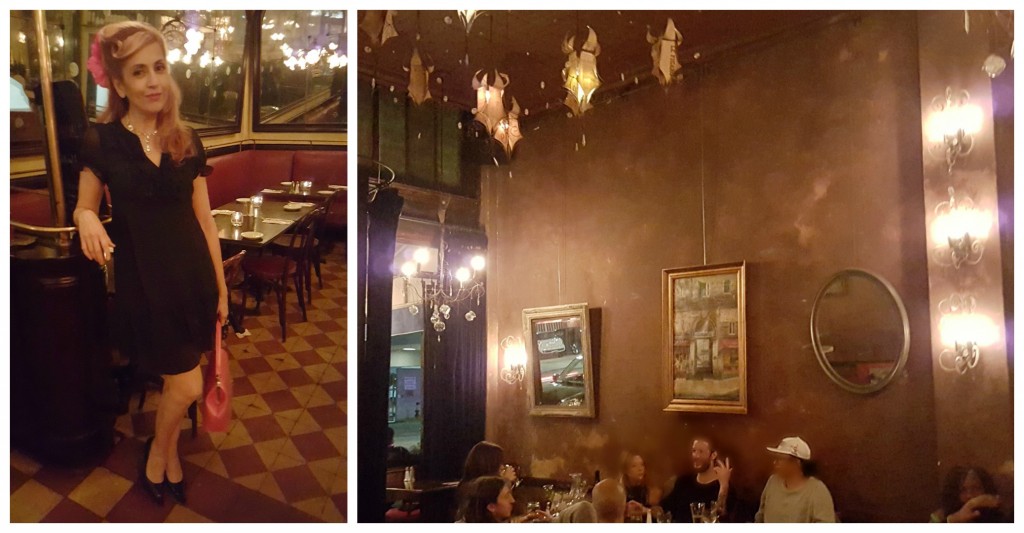 What I Wore
As my personal tribute to Paris, I wore a dress and necklace I picked up on my travels there.  Wearing all black seemed appropriate on this night of mourning, but I wanted to add a pop of color as a show of hope and optimism. The A-line dress is delicate like an elegant, baby-doll nightie, detailed with romantic ruffles on the neckline, sleeves and hemline. My one, glamorous, rhinestone, bib, statement necklace was enough jewelry so I didn't add any other pieces to prevent looking overdone. I punctuated the look with bright pink from my retro style handbag and hair flower made by my pal Nicole of NiccocoCreations. My vintage leopard coat kept me warm on this chilly fall night.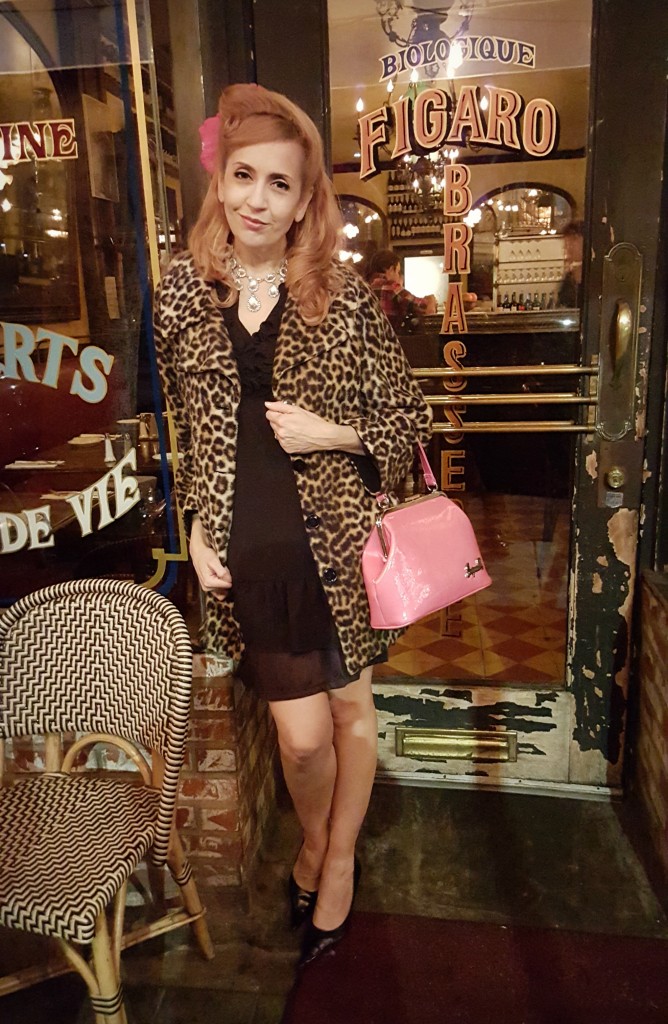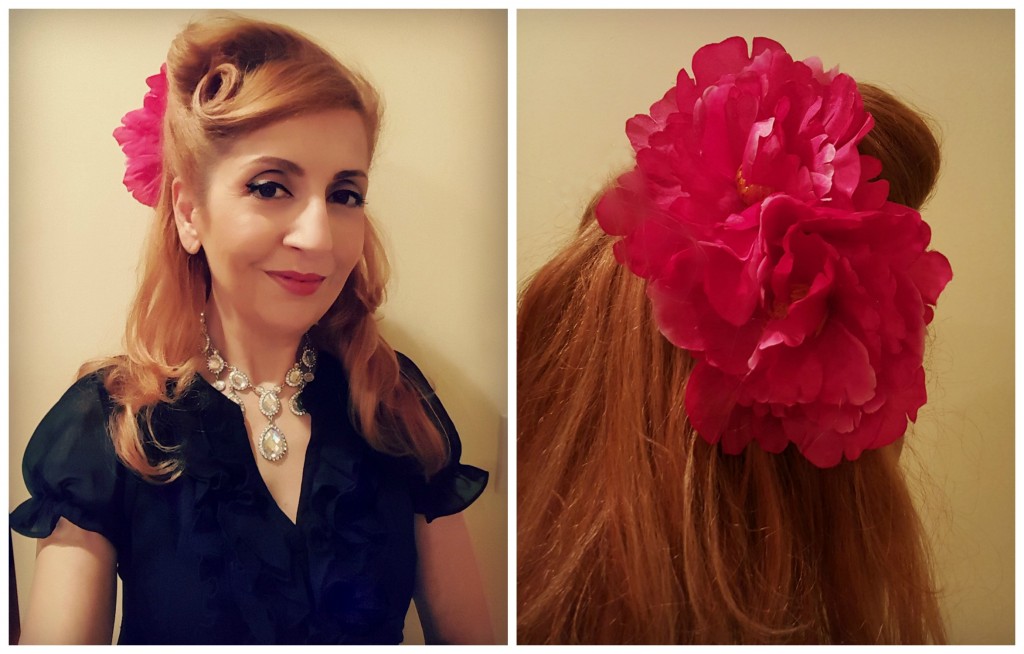 Dressing with French Style
French style has always been known for being chic and looking effortless. Classic lines and simplicity are key, with an undeniable cool factor and subtle sex appeal. A romantic, vintage style, mesh overlay dress detailed with florals and scallops will bring Parisian charm to your look, while a coat with a strong A-line silhouette and pop of color adds sophistication. Keep accessories to a minimum with just one bold statement necklace in a color that blends with the outfit rather than adding more color or complexity. And of course, an Eiffel Tower charm bracelet doesn't hurt to show your solidarity and love for the amazing city of Paris.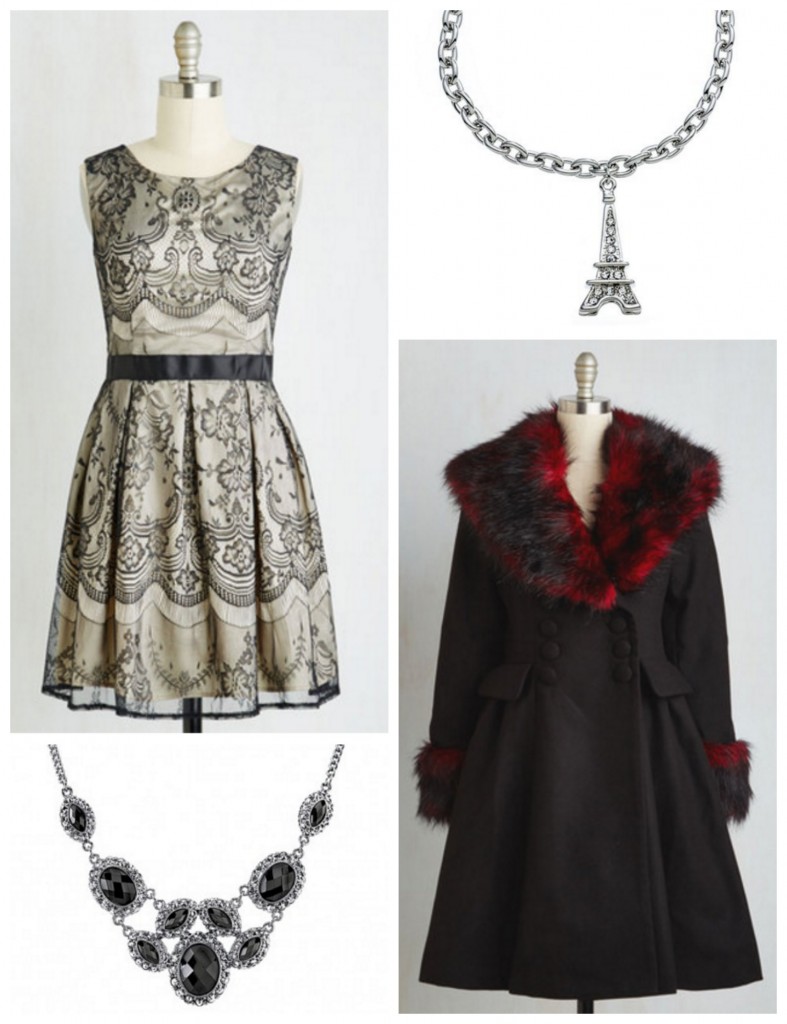 Then go out, enjoy life and visit a French-inspired place near you.
If you would like to contribute to the victims, donate to The Sweet Stuff Foundation or the memorial fund for Nick Alexander, the merchandise manager for the band Eagles of Death Metal who was killed in the attack.
The Figaro Bistrot is located at 1802 N Vermont Ave, Los Angeles, CA 90027
We love you Paris. Stay strong.
Kastle
Tags:
bars in Los Angeles
,
Kastle Waserman
,
restaurants in Los Angeles
,
where to go in Los Angeles