Exploring Lakeside Cafe: How to Dress in Pinup Style
July 18, 2015
by stilettocity — Posted in Fashion, Where to Go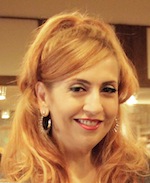 There are so many hidden gems around Los Angeles it's almost impossible to know them all. That's one of the many reasons I enjoy being part of the Art Deco Society and their monthly Cocktails in Historic Places. Not only is it a good excuse to dress up vintage and pinup style, but I get to discover some of the city's best kept secrets.
The latest gathering took place at The Lakeside Cafe, a newly opened restaurant in Encino located adjacent to the charming grounds of Los Encinos State Historic Park. A little gateway leads you out to a path to explore one of Southern California's most historic sites.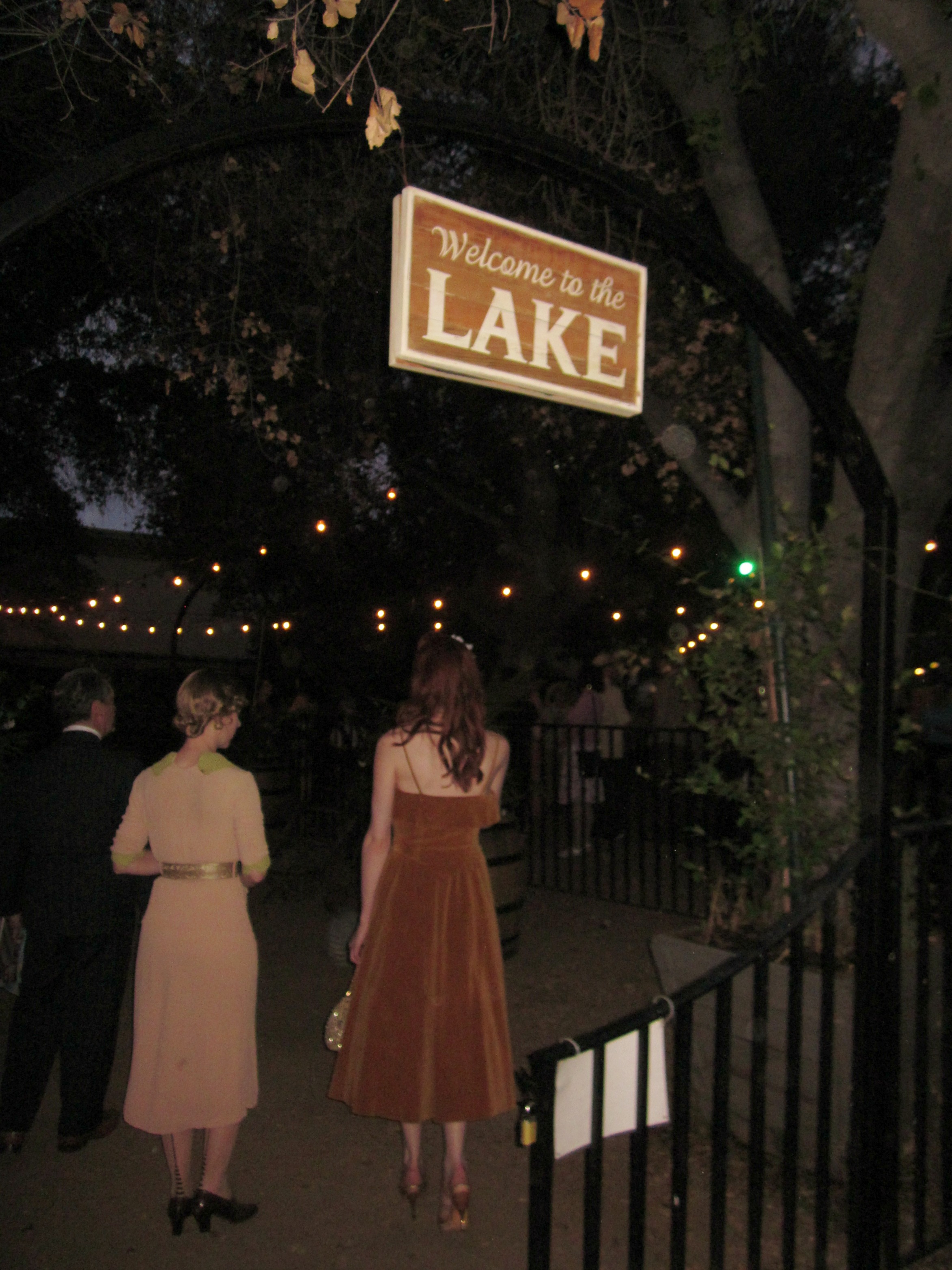 The exceptionally nice park ranger on duty took us on tour along the beautiful natural spring and duck pond and into the newly-refurbished De la Ossa Adobe, where displays showed how the families lived here in the late 1800s. We were able to get a peek at the decorative, French country-inspired, hand-painted finish on the walls, revealed through severe damage suffered in the Northridge earthquake. Learn more in this little film on the restoration.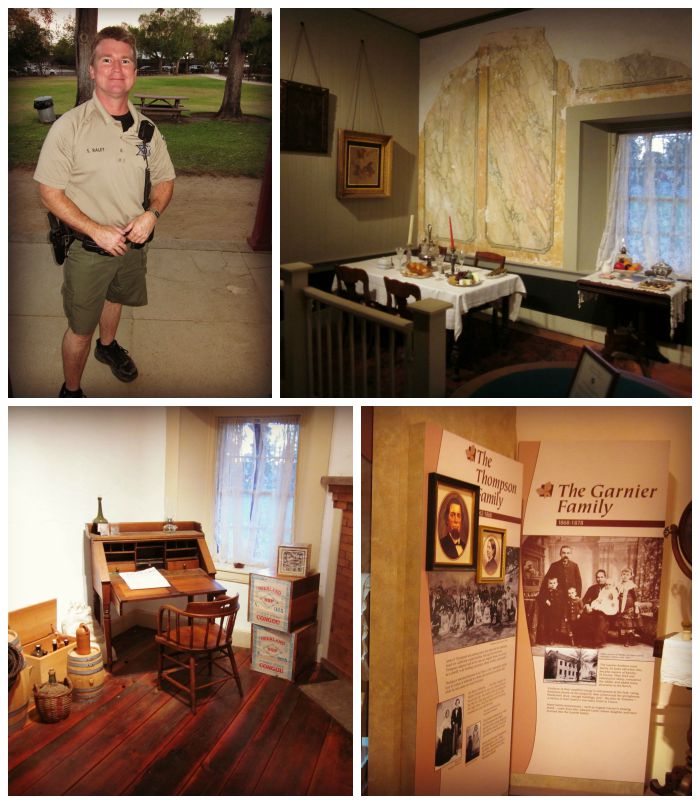 In the 1920s, the bunkhouse became a restaurant where locals were able to sip wine with their meals away from the watchful eyes of prohibition agents, that is until they were caught!
The Rancho remained vacant until 1944, when it was saved from developers by the Encino community and turned into this lovely café and grounds.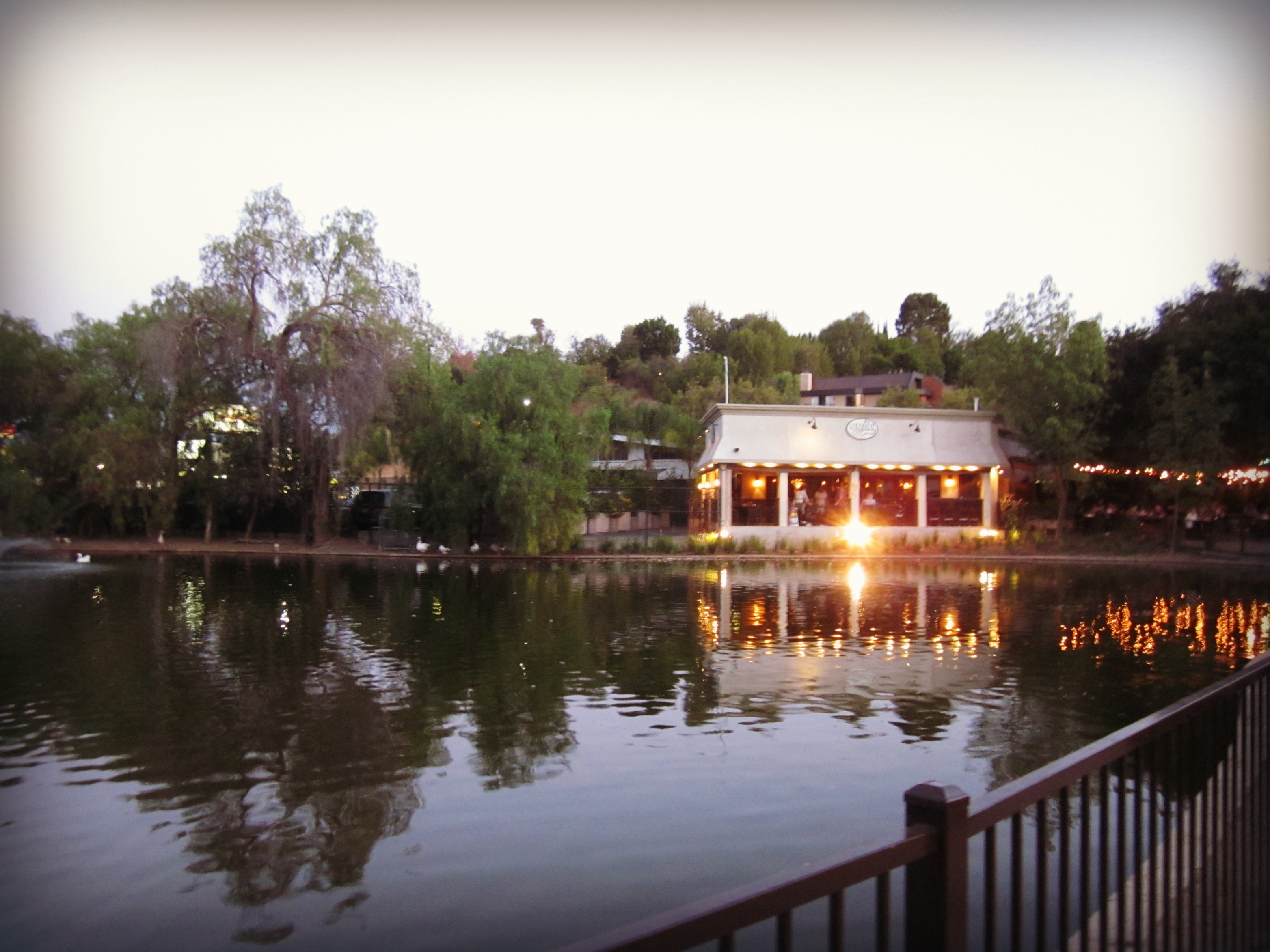 What I Wore
For the evening I wore my Tatyana Megan dress. I waited FOREVER for this dress to come back in stock and it was so worth it. This slim-fitting retro shift dress comes with to-die-for details of a little keyhole in front and surprise of flaps revealing a low cut back. I paired the monochrome look with black and white heels from Pinup Girl Clothing and a Tiki-print, bamboo handled bag from Viva Dulce Marina.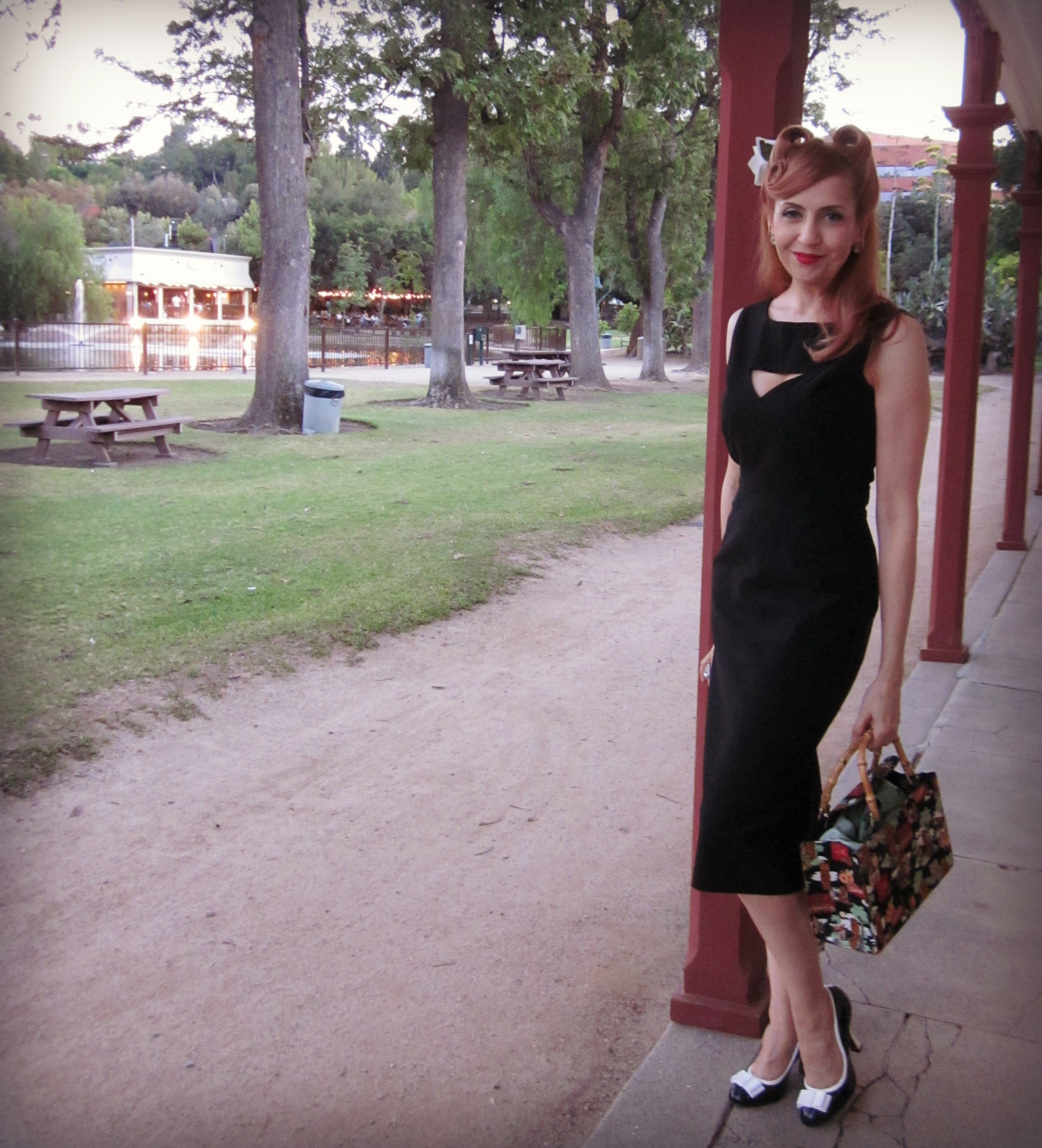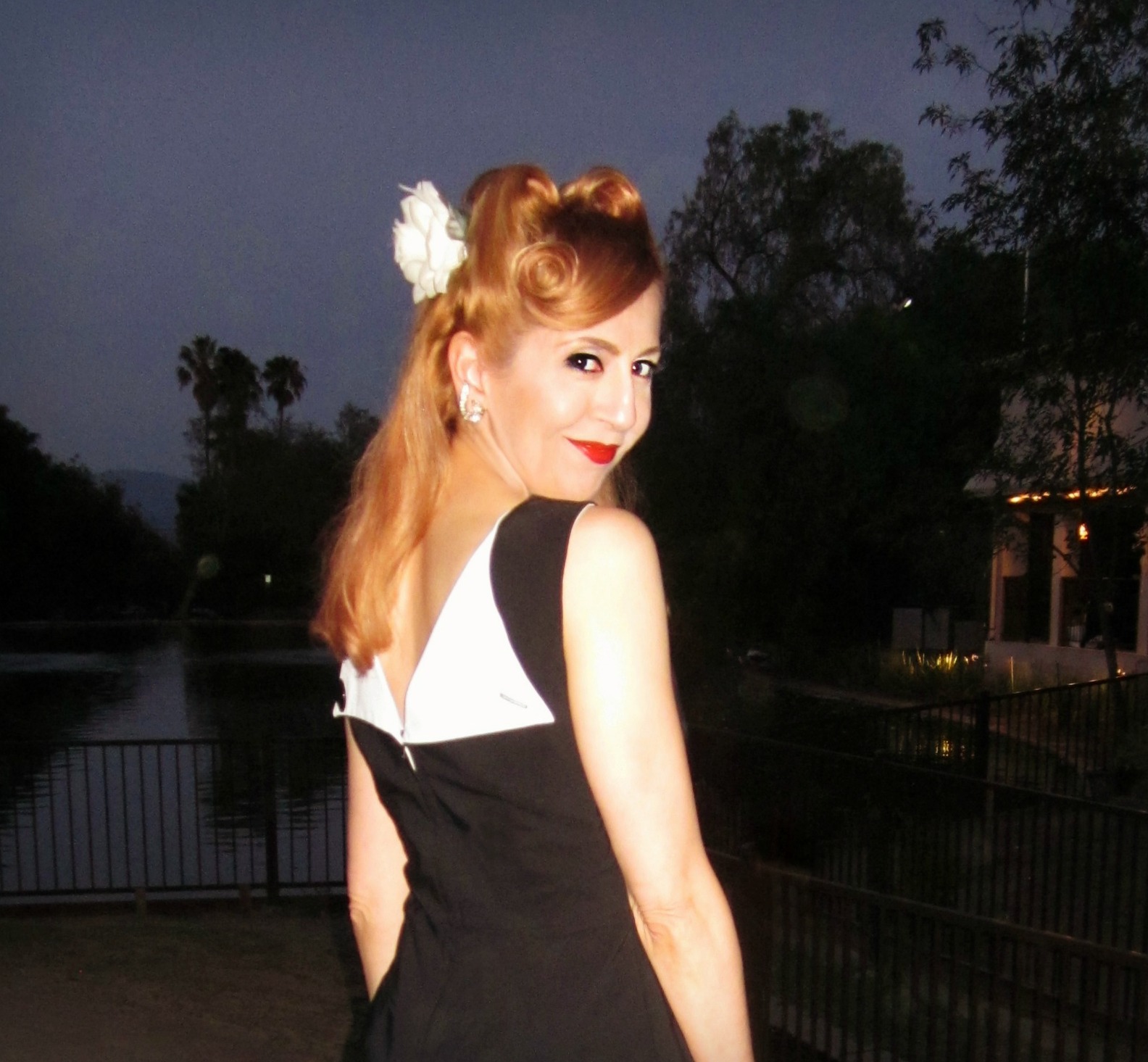 What To Wear for Pinup Style
If you happen to make it out to Lakeside Cafe or any other romantically set restaurant in Los Angeles, here's an idea of what to wear* with a little pinup style. You'll turn heads in this emerald green retro dress with gorgeous details. Some cherry earrings are classic 1950s style. A pair of nude retro shoes with a high heel will put some elegance in your step, as will a cream-colored, vintage-style purse. (Click the links to shop* the look!)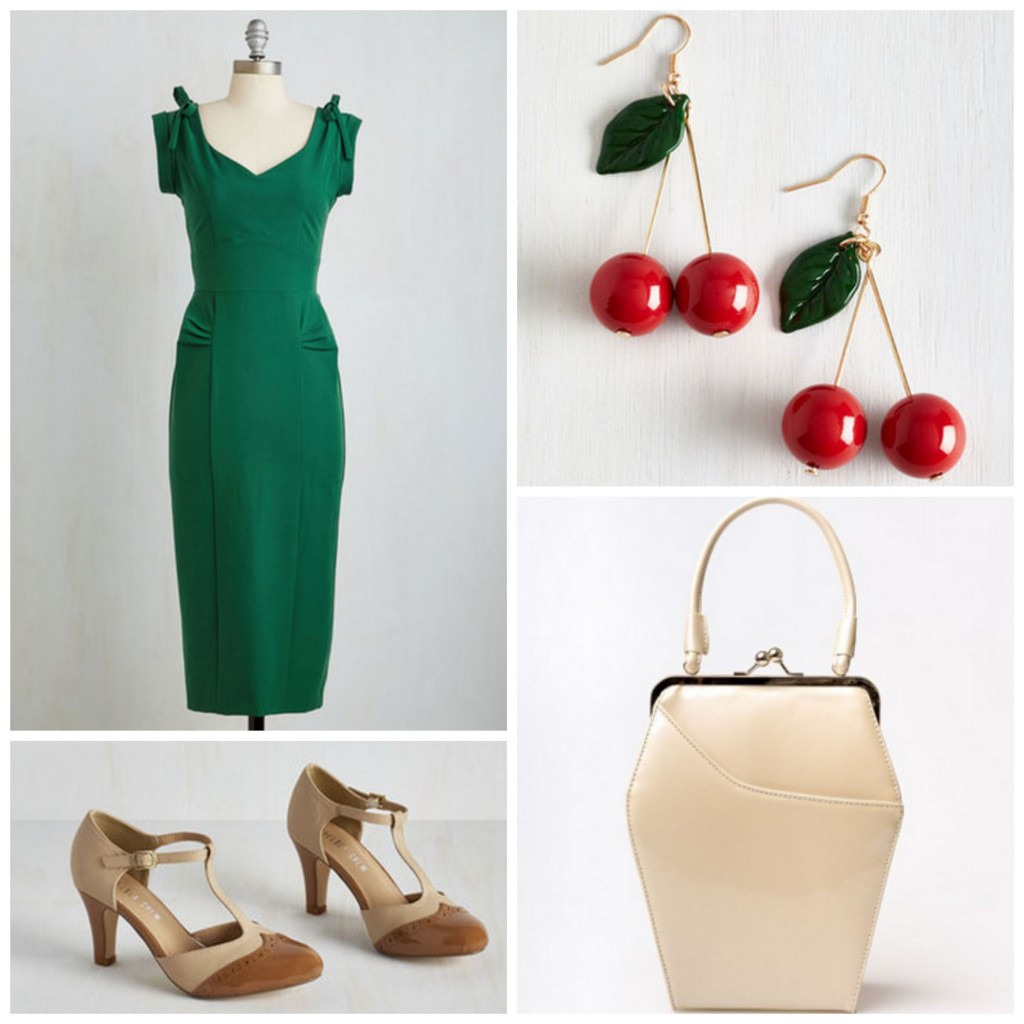 Make history,
Kastle
Photos edited with PicMonkey*: fearless photo embetterment. Get it!
*disclosure
Tags:
bars in Los Angeles
,
Kastle Waserman
,
pinup style
,
restaurants in Los Angeles
,
retro style
,
things to do in Los Angeles