A Toast to Mad Men at The Prince
May 3, 2015
by stilettocity — Posted in Fashion, Where to Go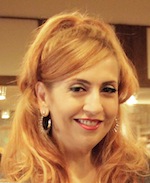 With the hit TV show Mad Men coming to an end, so many of my friends are sad to see it go – we can't get enough of the style and the scandal, and the suburb detail of the period-perfect fashions and interior design. I've especially enjoyed the smart writing and clever twists and turns of each character punctuated with both humor and drama and a soundtrack that always hits the right note at pivotal moments.
So in tribute, I gathered my vintage-loving pals for a night of cocktails celebrate our love of the show. After doing research for previous blogs on places around Los Angeles where the show actually filmed, I decided we should meet at The Prince Bar and Restaurant. Lit with red lights, red circular booths, velvet baroque wallpaper with noble accents of knights in shining armor and romantic paintings, The Prince looks like a place where time stands still. Even calling on the waiter harkens back to another time – little butler lamps with buttons at each table to ring when you want service.
A beautiful horseshoe wood bar is a focal point and where my pals met up. While the bartender could have been a little better (my friends had to instruct him how to make drinks like a Sidecar and a Tom Collins and I found the wine selection limited to cheap chardonnay and merlot), we were all in awe of the surroundings – especially after seeing Don, Betty, Roger and Joan sitting at the bar and booths on the show.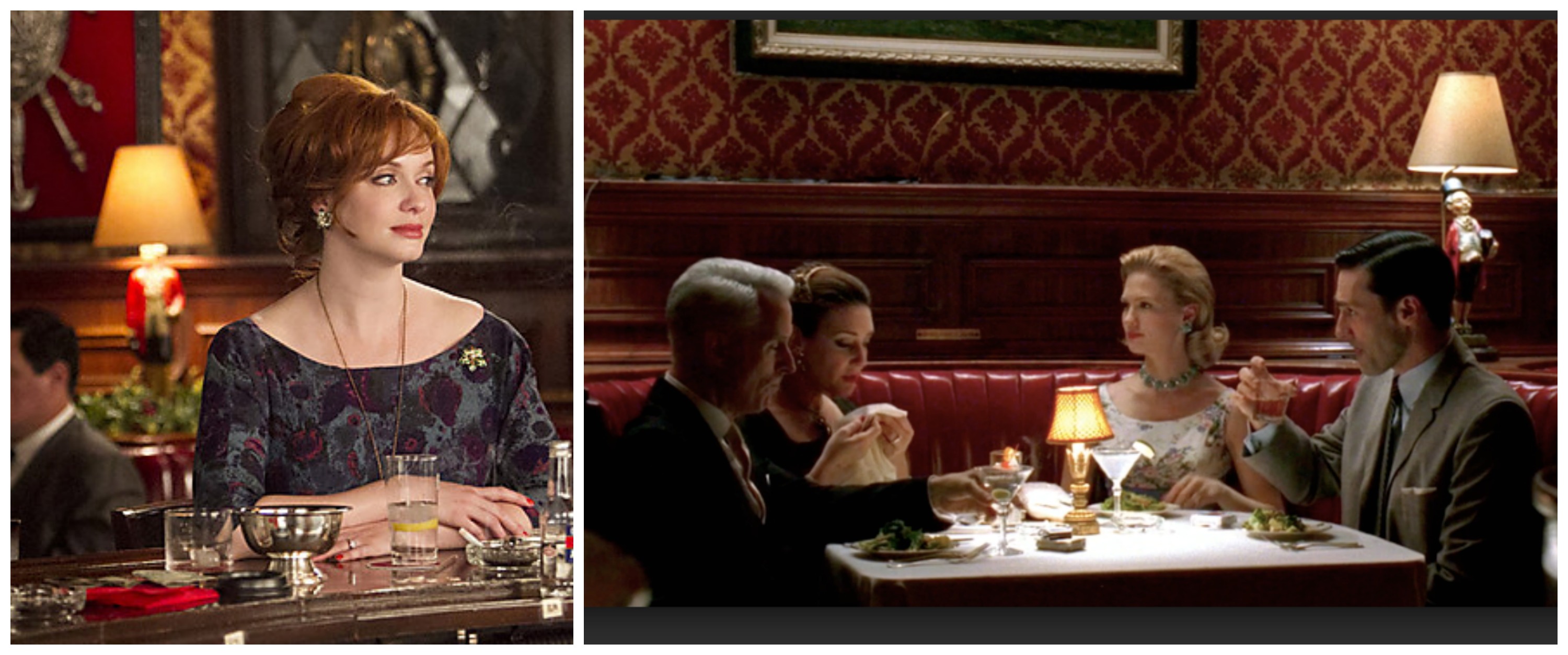 For the evening I wanted to wear something special so I brought out my turquoise and gold shimmery wiggle dress by Tatyana and gold sparkle stilettos.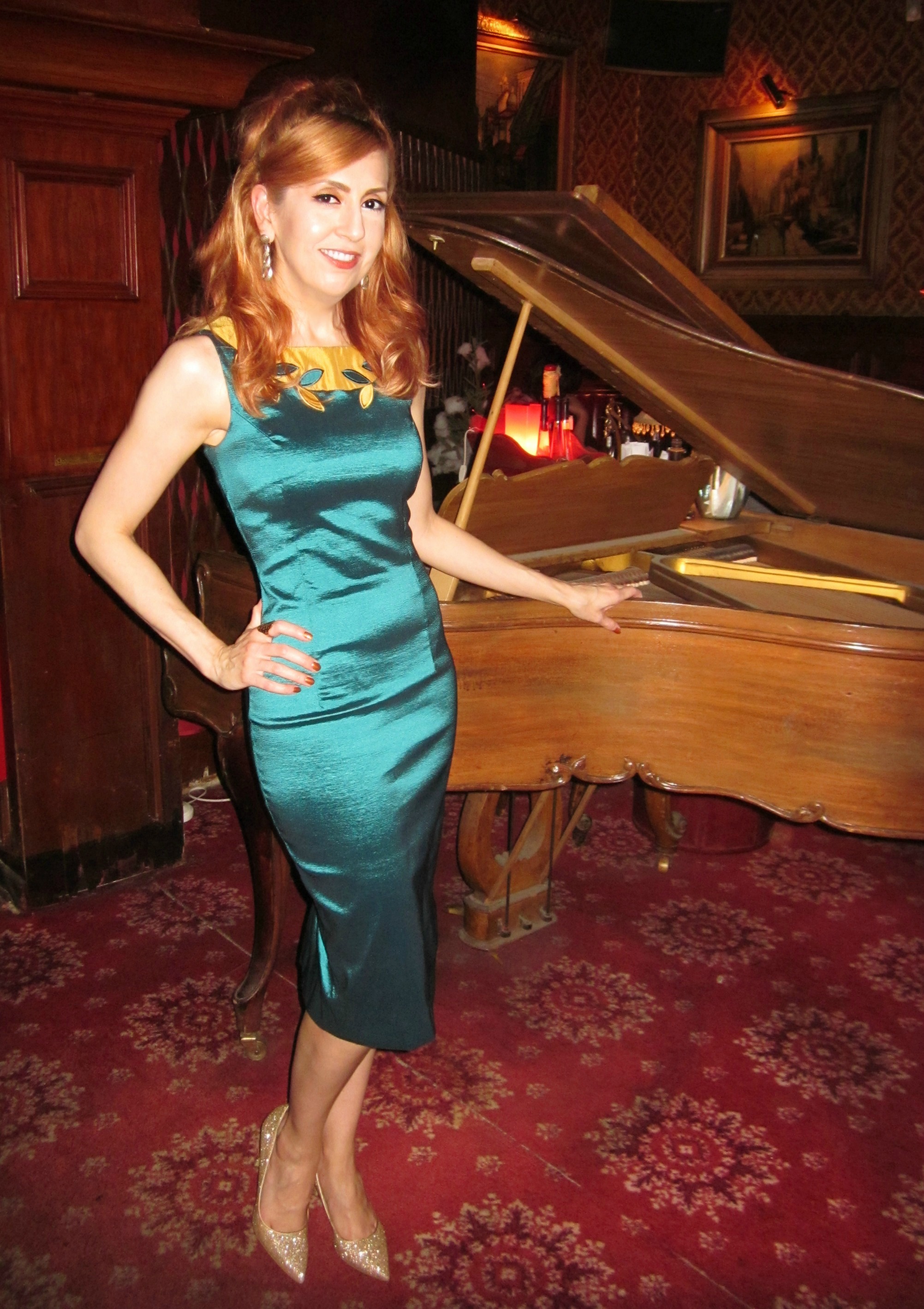 My pal Sandra D. didn't disappoint in a customized vintage dress actually worn on Betty Draper on the show, which she scored at a costume sale. Word has it both Mad Men actress January Jones and costume designer Janie Bryant have been trying to get that dress back. But Sandra isn't selling – and seeing her look so good in it, it's clear why!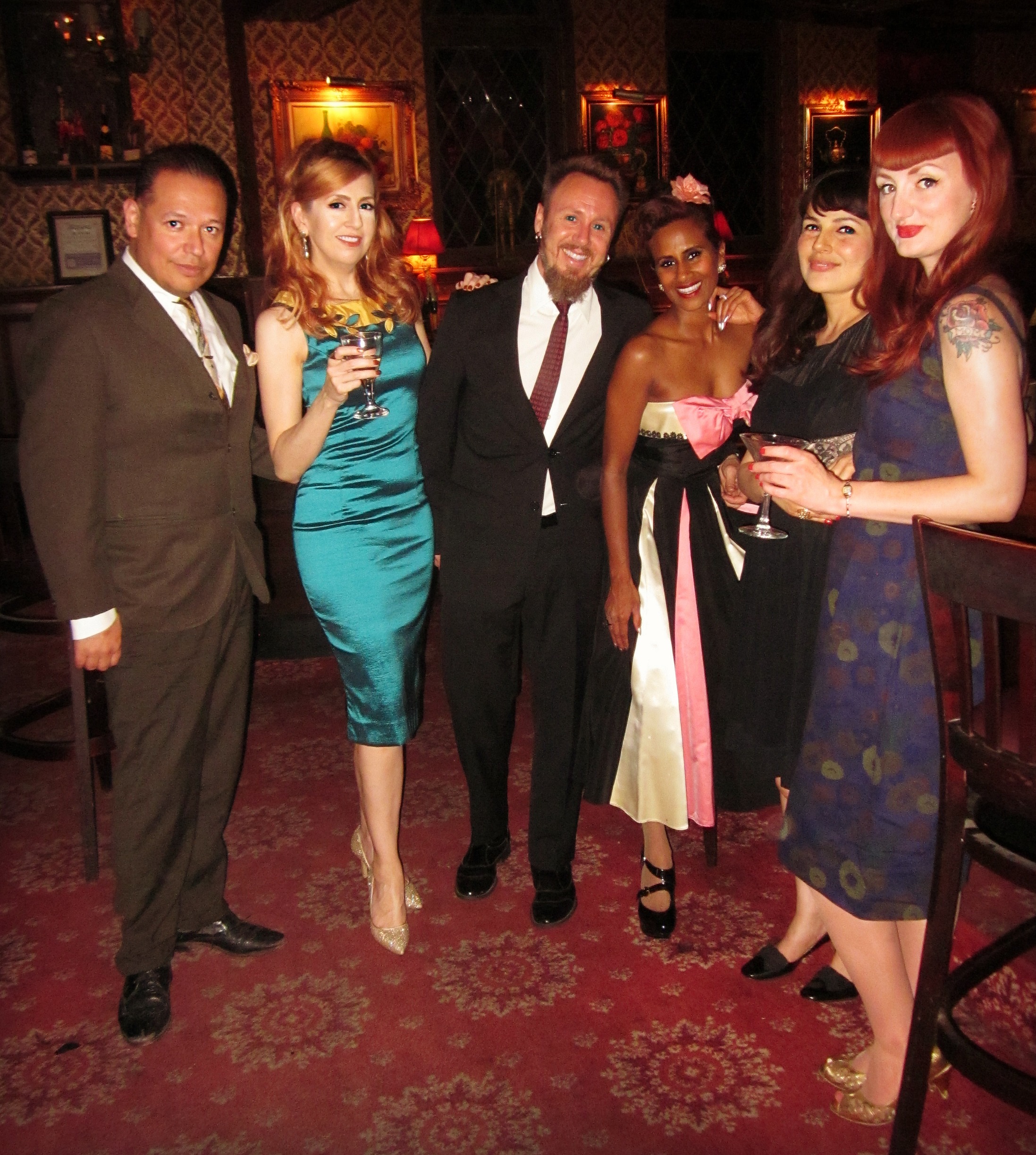 So with a toast to good friends and an amazing show, we say thank you to Mad Men for years of smart, stylish, entertaining television. I look forward to binge-watching it again and again!
 The Prince Bar and Restaurant is located 3198 W 7th St, Los Angeles, CA 90005
Cheers!
Kastle
Tags:
1960s fashion
,
bars in Los Angeles
,
Mad Men