I've enjoyed the fall season so much this year I thought I would do another post of some outfits and adventures. Fall in Colorado is all about the changing of the aspen trees as their leaves start to shimmer with a bright, golden hue. The season begins the last couple of weeks of September, and if we're lucky, goes through mid October as a beautiful gold sweeps from the tops of the mountains down into the foothills and the city.
One of the prettiest passes to see the aspen trees in all their glory is the Guanella Pass, the Scenic Byway off the I70 as you head west to the Rocky Mountains. We caught the color at the perfect time, so of course, we had to stop (along with everyone else) and take pictures. I dressed for the occasion by turning a summery vintage dress into a fall outfit by playing off the orangey tones in the pattern and teaming it with a beige cardigan, leather belt and purse, brown leather lace-up, chunky heeled boots and earrings with maple leaves.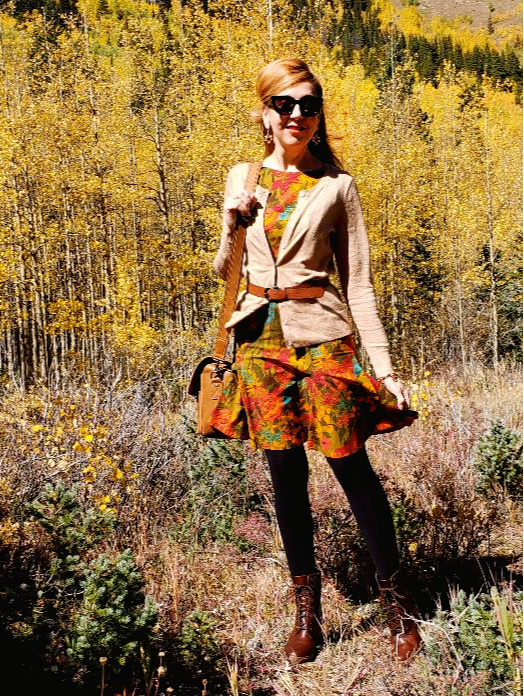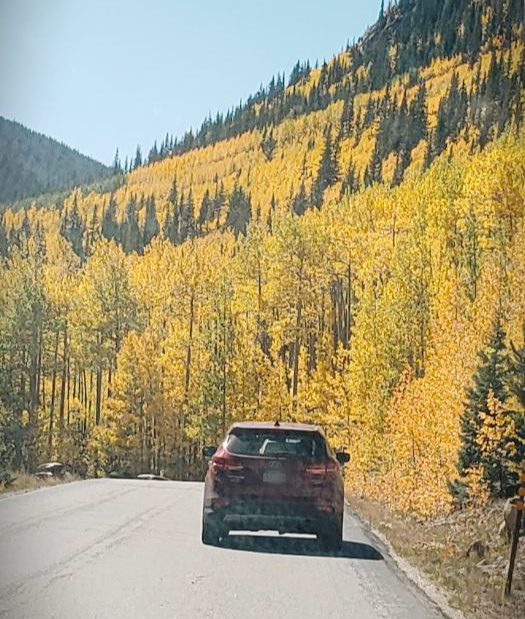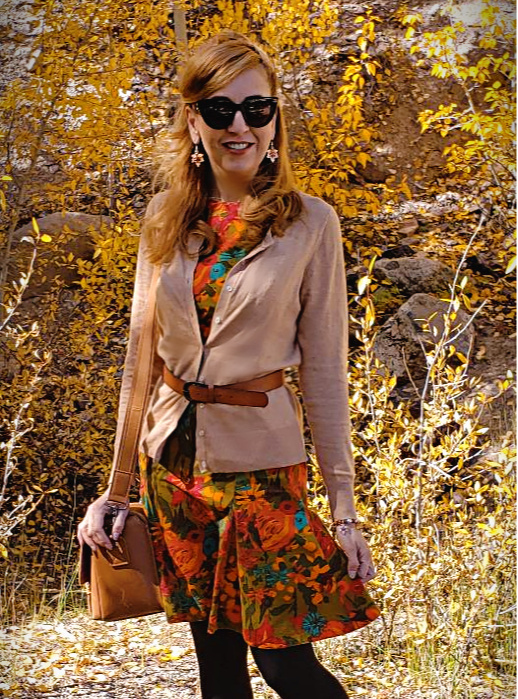 When Thanksgiving hits, it's officially the end of the autumn celebrations and time to get ready for the holidays. It also means winter is coming and with it, snow and frigid temperatures. I'm looking forward to hunkering down with some good books because I'm super scared of driving in the snow, so I won't be going out as much.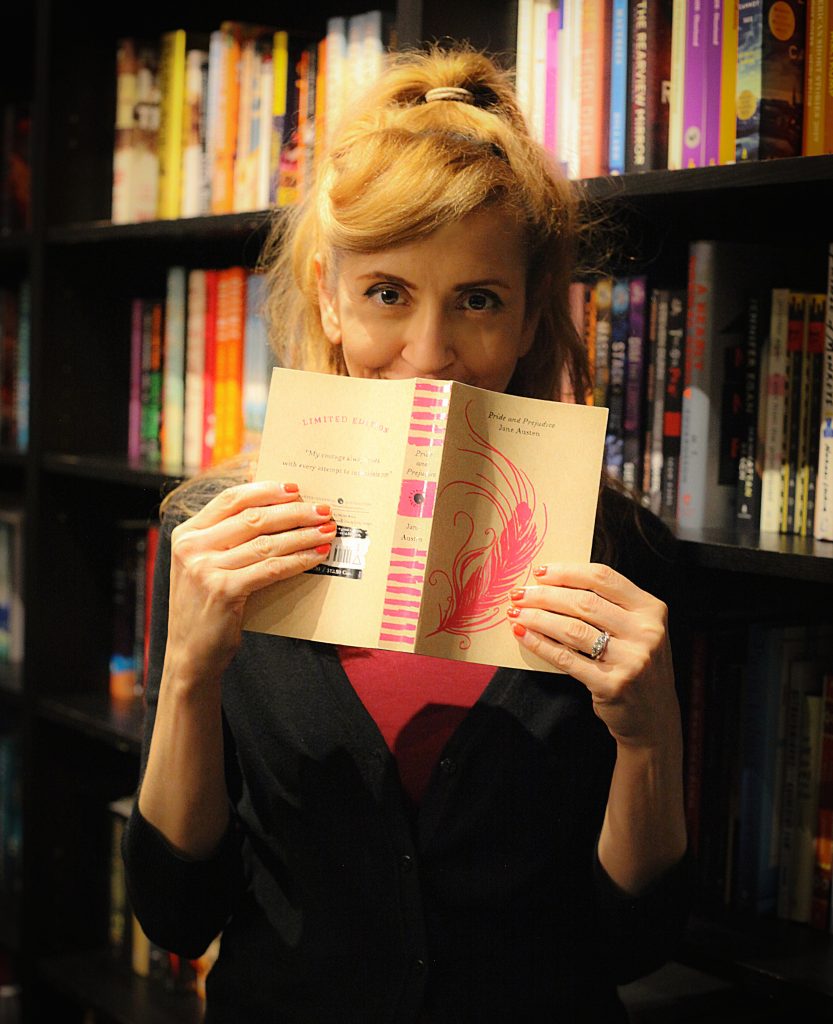 Thank goodness I found an awesome bookstore, BookBar, in the cute historic shopping district of Berkeley along Tennyson Street. This quaint indie shop has a friendly staff, places to lounge and work and even has a wine bar inside! How genius is that? And even better, they have open mic nights for readings. Since I've been working on some personal essays and a memoir-in-progress in my spare time for a while now, I decided to give it a go. I did the first public readings of my work, and I have to say it felt pretty good! The crowd – a whole roomful of them that tested my stage fright – was also super supportive and welcoming.
For one of my readings, I had to bring some fall colors. I'm currently obsessed with retro-inspired, detachable Peter Pan collars with gorgeous details that I've seen in the blog-o-sphere. So for this night, I wore a burgundy-colored collar with a gold leaf string tie from the Etsy shop, Fairytale Collars. I matched it with a plaid skirt and oxford shoes to create an academic yet stylish, book nerd look.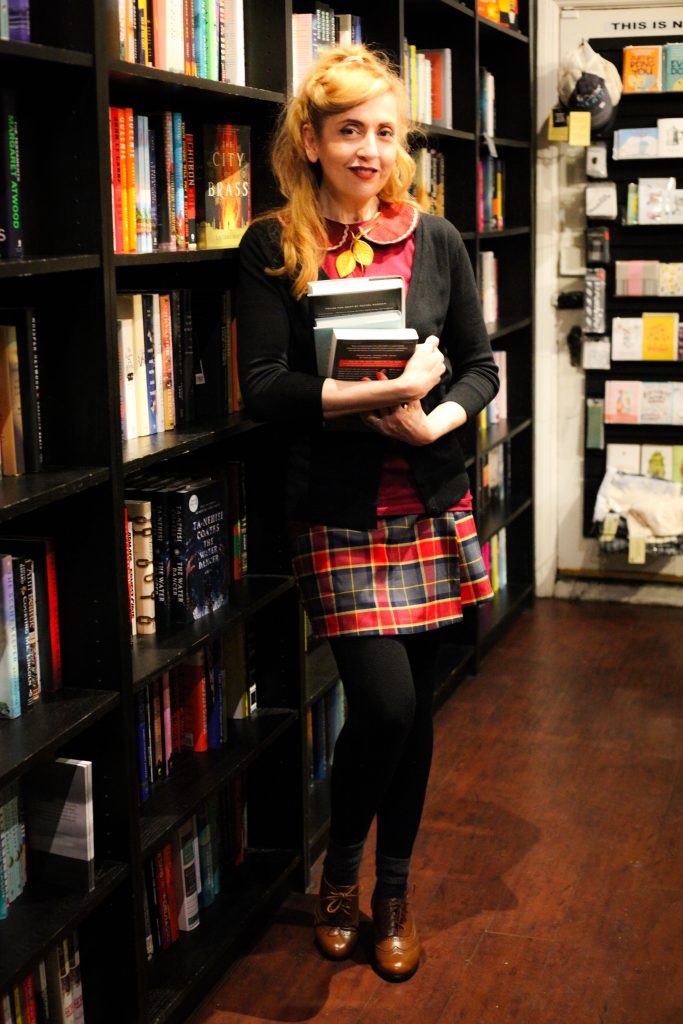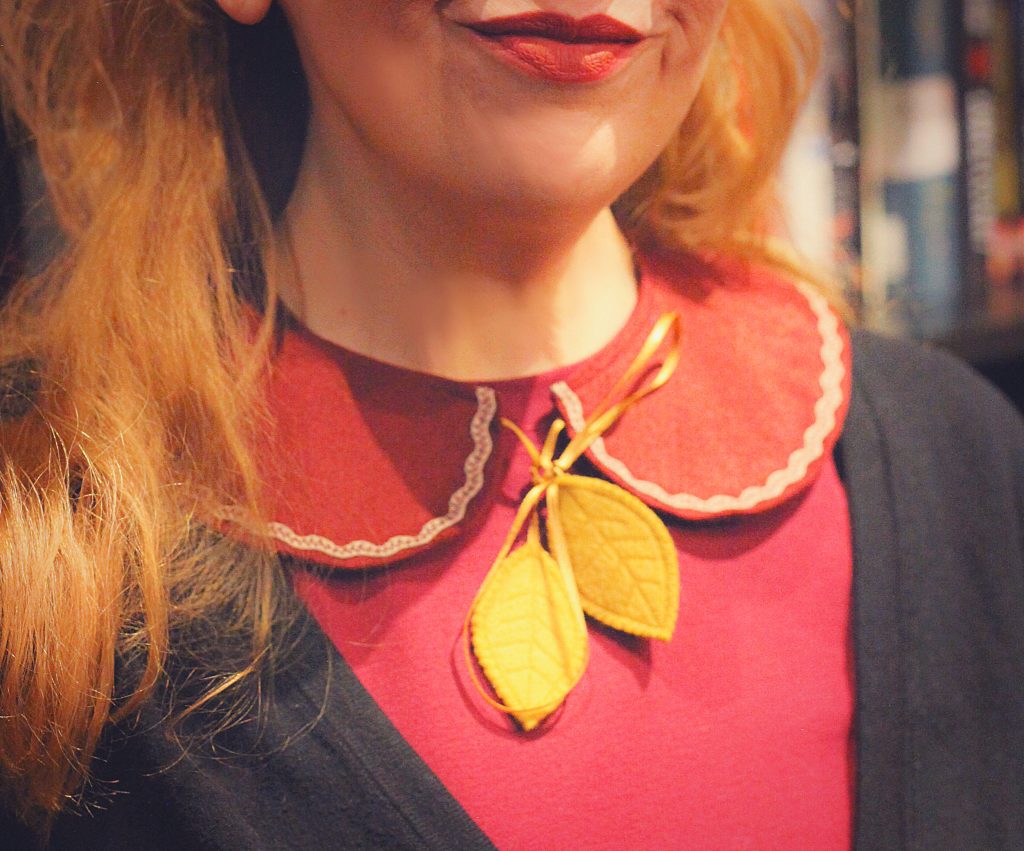 And lastly, as Thanksgiving is upon us, a perfect time to wear my new collar by Etsy shop, Leafling Bags. I'm giving thanks by baking a pumpkin pie for my wonderful hubby and being grateful for my new life in Colorado. 
Now I'm off to decorate and get ready for the holidays. More to come!
Cheers,
Kastle
Tags:
fall fashion
,
vintage fashion
,
vintage inspired fashion