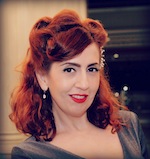 There are special occasions and then there are very special occasions worth getting dressed up for.  For me and my boyfriend's anniversary, I wanted to pull out a look that was classic pinup and loaded with sex appeal. I reached for my dress by the brand who knows how to make women look va-va-voom, Pinup Girl Clothing. I added a glamourous statement necklace of big rhinestones that I purchased on a trip to Paris, and a little texture with some fishnet stockings. I finished the look with my pointiest black stiletto pumps.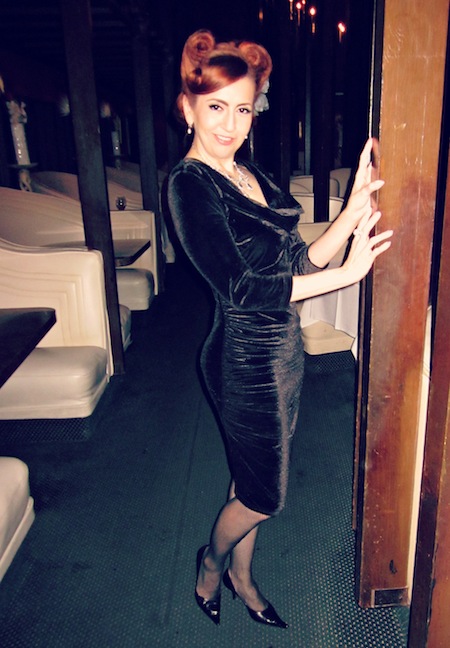 The look was perfect for our romantic meal at The Dresden Room. This restaurant looks like a set from the TV show "Mad Men," with its elegant white circular booths and ambiance that's been untouched since the 1950s.  I'm sure before there was Don Draper, the Rat Pack may have spent some time in this place. And of course there is the endearing music of the classics performed in the adjacent lounge bar by the duo Marty and Elayne, who have been performing at the Dresden since 1982. They are a little campy and a whole lot of groovy. Yes, we did hear "Staying Alive" while clinking our glasses in a toast!  The Dresden is a great place for a romantic night  – something to keep in mind with Valentine's Day coming up.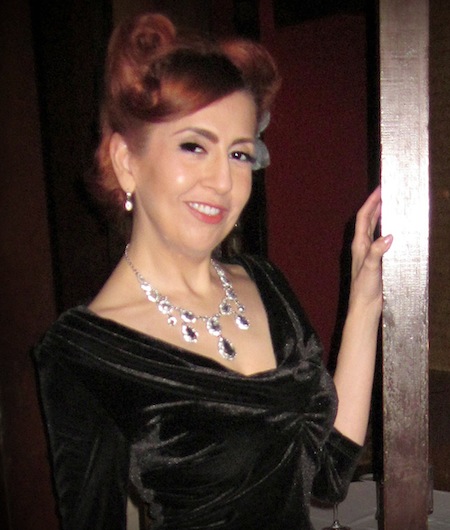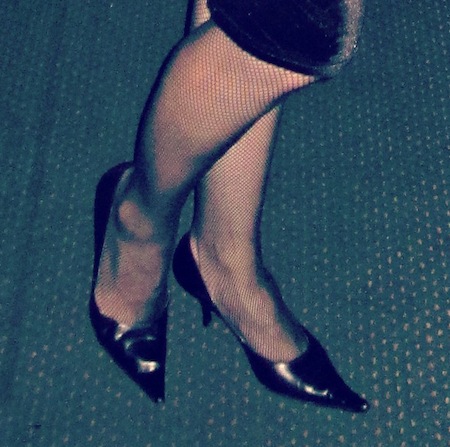 Shop* similar items for this look:
Pinup Girl Clothing, Film Noir Dress
Fishnet Stockings with Black Seam Up Back
Get romantic,
Kastle
See *disclosure
I am not affiliated with or sponsored by any advertisements shown below. They are placed by WordPress.
Tags:
Dresden Lounge
,
look of the day
,
pinup
,
romantic look