Stiletto City Takes Vintage Fashion A Mile High
September 3, 2019
by stilettocity — Posted in Fashion
Hello Stiletto City readers and vintage fashion lover! It's been a while since I posted and there is so much to fill you in on! I've relocated from California to Colorado and taken Stiletto City to higher places – one mile high in Denver to be exact! While I loved living in Los Angeles for many years, the cost of living and traffic were becoming too much. So now I'm living near the beautiful Rocky Mountains and exploring a vibrant new city, plus, mountain life!
It's taken me a couple of years to settle in. But I found a vibrant vintage fashion scene. (Lots of fantastic vintage stores and vintage-loving people in Denver!) And, I'm learning to dress for something I never had in LA – seasons!
So for my relaunch, I wanted to share some of my favorite vintage fashion looks from this summer and where I wore them.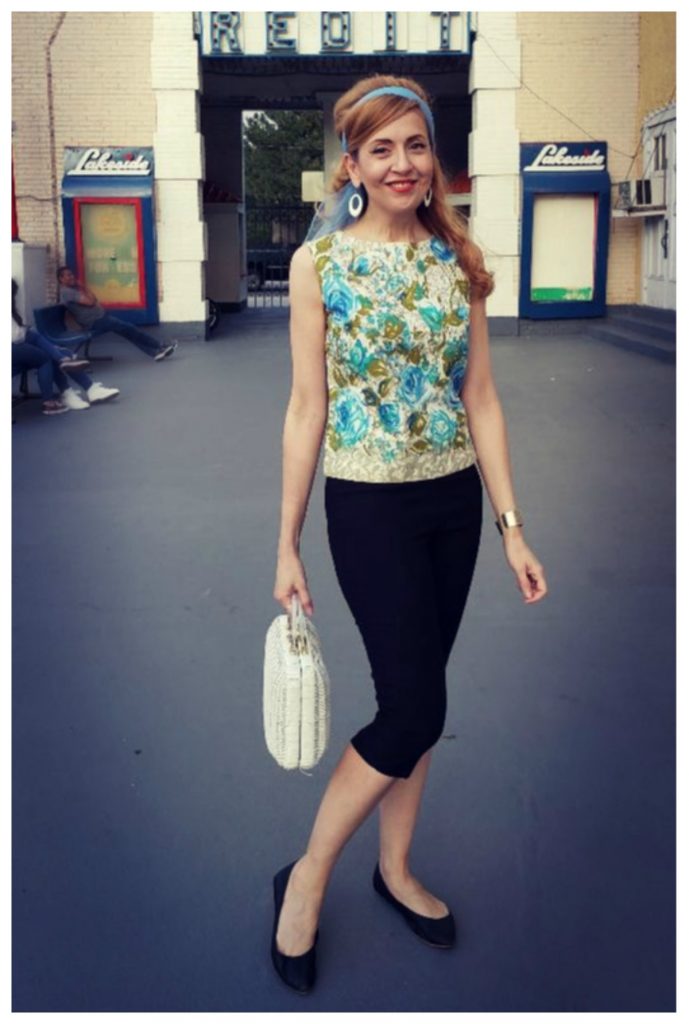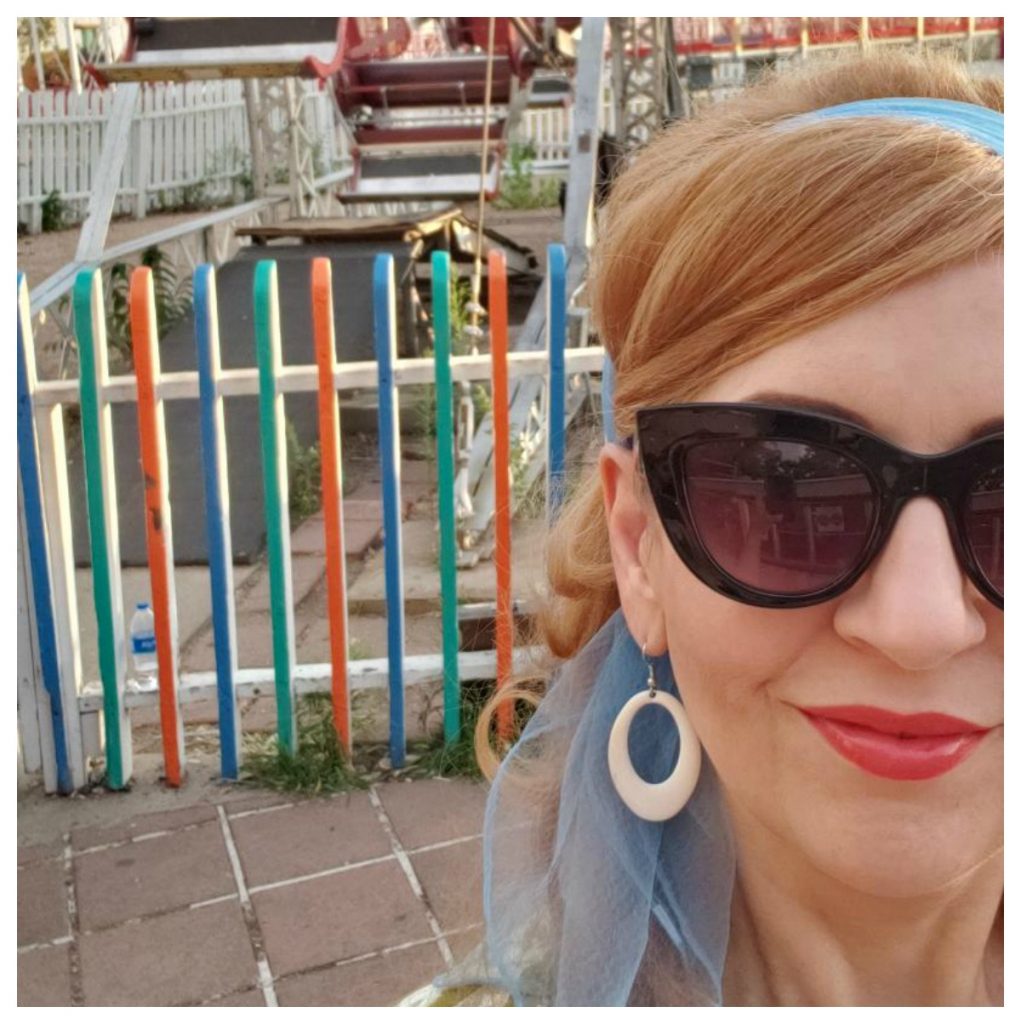 If you are ever in Denver in the summer, I highly recommend this historic amusement park. Lakeside opened in 1908, and it still has many of the original rides and signage. Writer Jack Kerouac also wrote about it during the brief time he lived in Lakewood in 1949. For our fun amusement park day, I paired a 1960s floral-print top with a pair of capri pants and channeled my inner Audrey Hepburn with some black pointed-toe flats. I carried my goodies in a vintage white basket-weave purse. Of course, it's not summer without sunnies, so I brought my favorite black cat-eye sunglasses. I put my hair in a vintage scarf, to keep it out of my face for all the fun rides, added some vintage hoop earrings and bright lipstick.
1940s Summer Dress at the 1940s Ball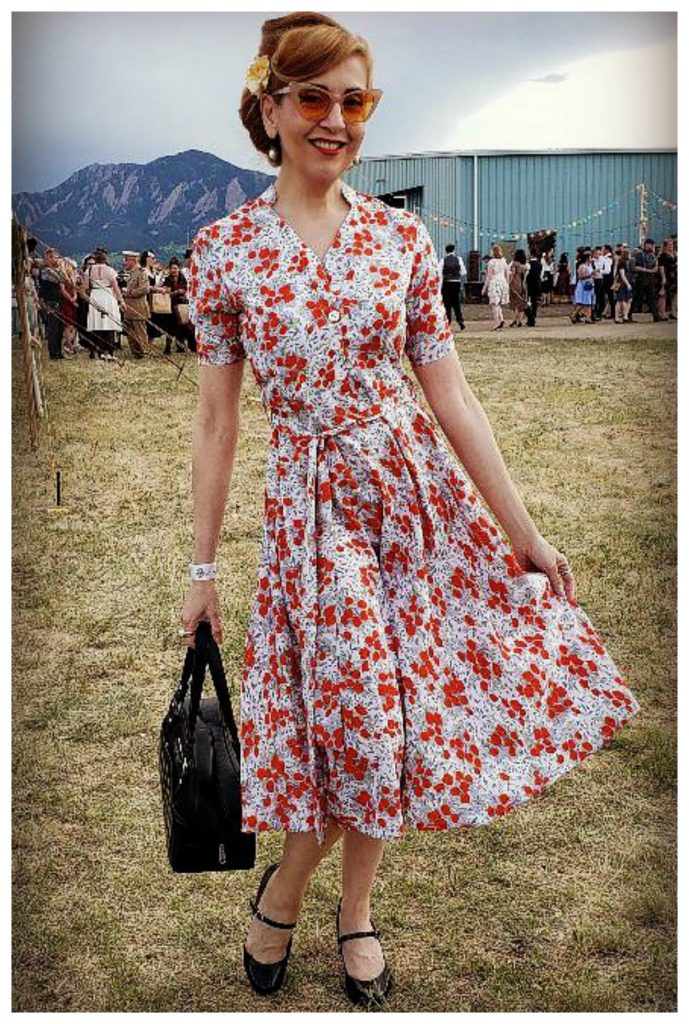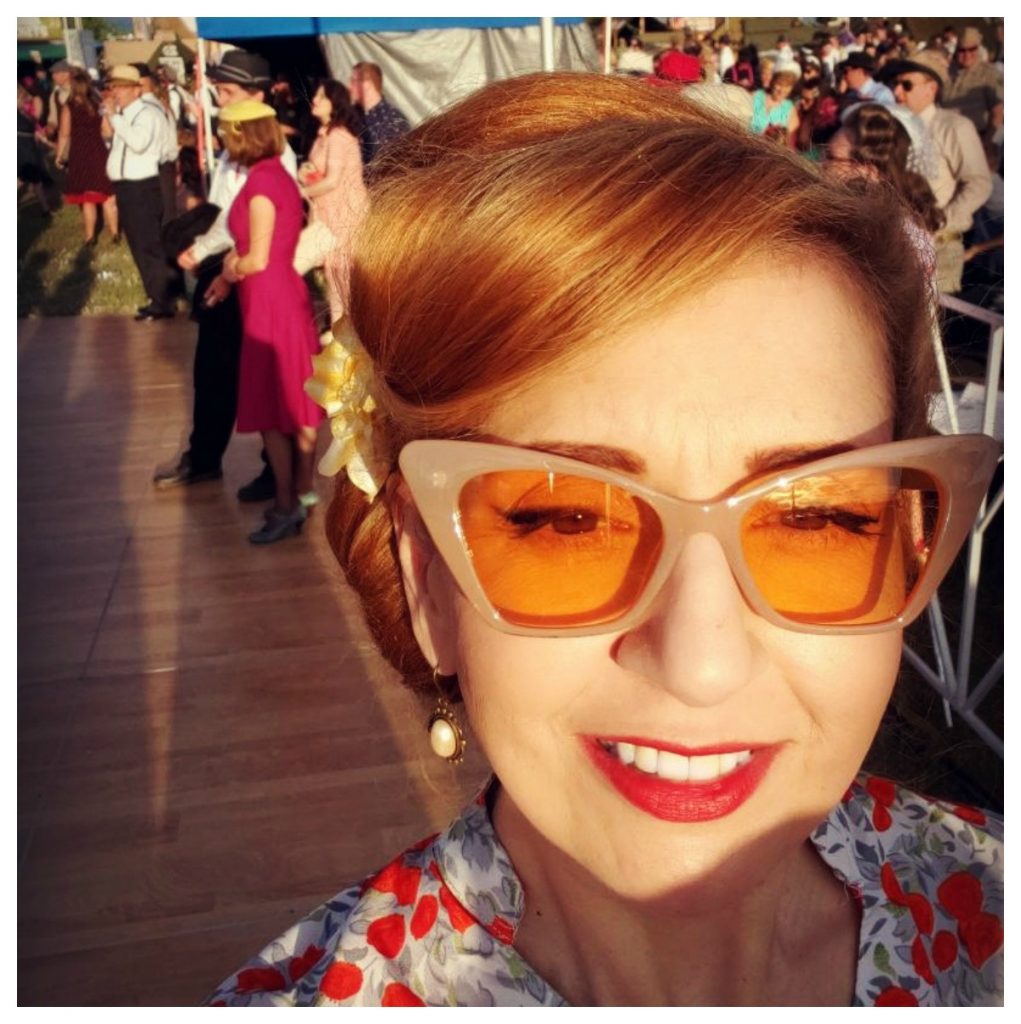 Colorado has two big 1940s Balls each year. The summer ball is held outdoors at Boulder Airport, so I opted for a breezy, floral-print, '40s-cut dress. These are hard to find in vintage now because the delicate fabrics didn't last. So the closest you can probably get is a reproduction like this one I picked up from Colorado's The Hop Shop. I paired it with some tinted cat-eye sunnies and a '40s rolled, up-do with flower clips.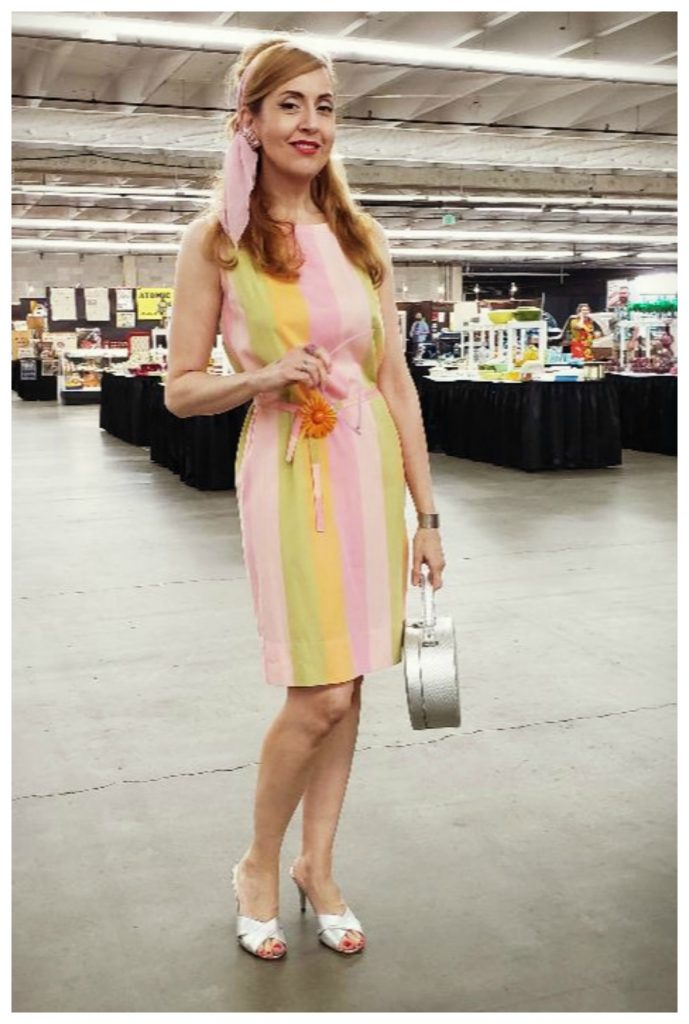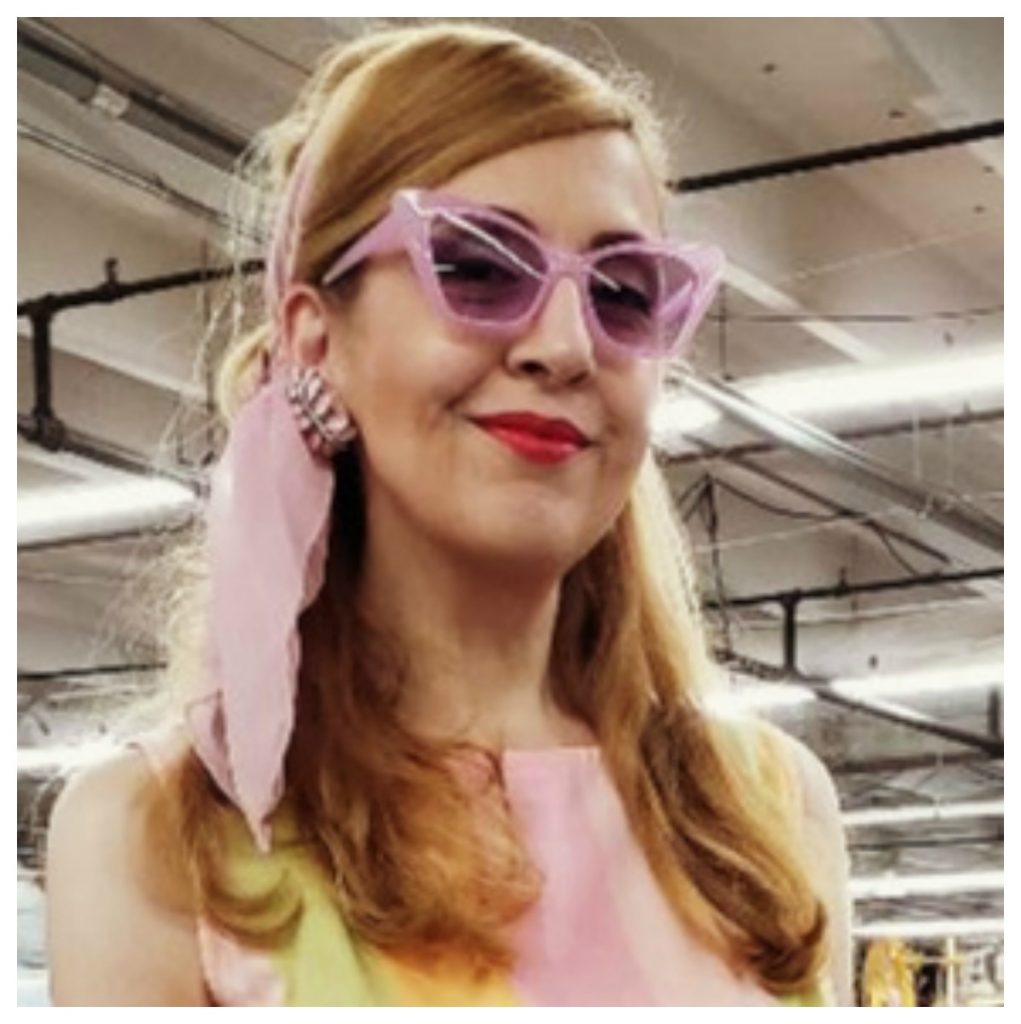 Denver loves mid-century design and clothing and there is an annual, three-day convention dedicated to it. I wore a '60s era, pastel, candy-striped cotton dress with string-tie belt, a matching pink scarf and vintage, floral, clip-on earrings. Since the theme was "The Atomic Age" this year, I accessorized with a space-age silver circle handbag and heels. I picked up a pair of pink cat-eye sunnies and vintage orange flower pin while shopping.
Stay tuned for more outfits of the day (OOTDs) and vintage fashion in upcoming blogs as I learn how to dress in vintage for the seasons and explore more around the Mile High City!
Cheers,
Kastle
Tags:
how to dress vintage
,
Vintage clothing
,
vintage fashion
,
vintage inspired fashion
,
vintage style