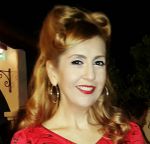 Who says it never rains in Southern California? At Melrose Umbrella Co. in West Hollywood, you can always get a good downpour of drink.
With warm lighting that glows like candlelit shadows, textured walls, exposed brick, rustic wood accents, and a homey white picket fence around the outside, the bar gives the feeling of a historic venue. It all makes sense considering the actual building went up around that time. Along the walls, 13 upside-down umbrellas are hung, a tribute to the 13 dry years of prohibition and its demise with the promise of "Many Wet Days To Come." The bar's logo is a silhouette of co-owner James Melrose's grandfather, known as the Grand Old Man and the mayor of York, who regularly carried an umbrella instead of using a cane.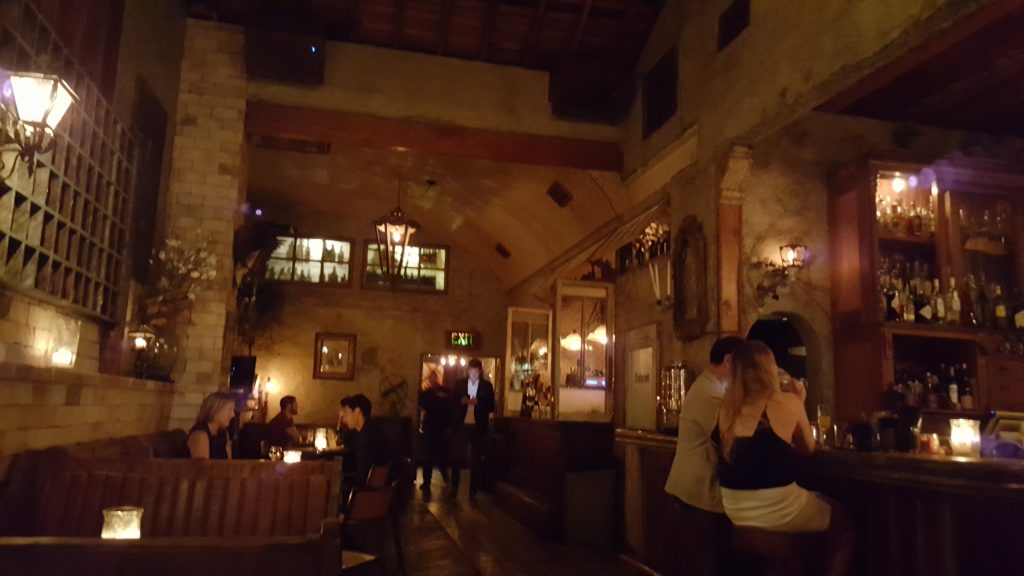 Paying homage to the post-prohibition era and the celebration of the cocktail, Melrose Umbrella Co. offers a wide selection of craft cocktails and small bites to eat. The music is played for ambiance, not overbearing, so it's great for conversation. The venue also offers coffee service, pastries, and sandwiches in the daytime hours. There is Wi-Fi if you want to just move in for the day – hey, my office doesn't look this good!
What I Wore
On a warm summer evening, nothing beats grabbing a refreshing cocktail in a floral vintage dress. I picked up this beauty on the East Coast and paired it with a vintage basket-weave handbag and gold mule heels. This outfit can take me day to night – just like the Melrose Umbrella Co.!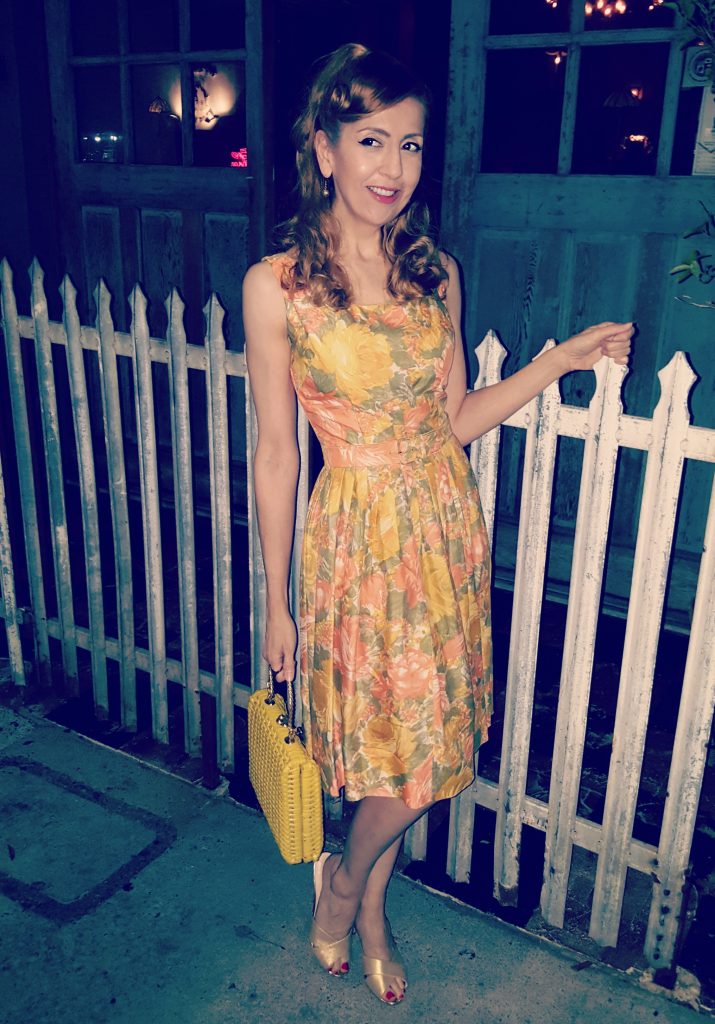 What to Wear
Get out your summer florals before it's too late with this bright splash of colorful petals on a white vintage reproduction swing dress. Pair it with a royal blue handbag and easy gold heels for an outfit that embodies the free spirit of the season! Click the links to shop* this look!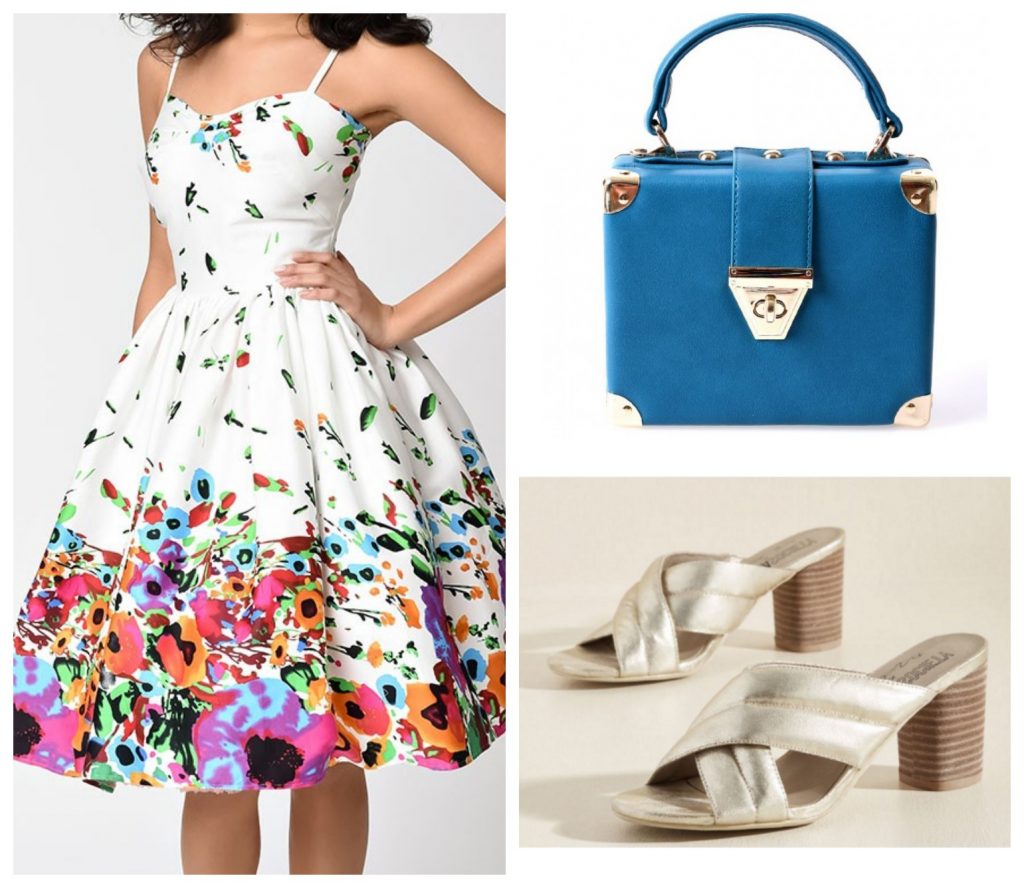 Melrose Umbrella Co. is located at 7465 Melrose Ave., Los Angeles, CA 90036
When it rains, it pours,
bars in Los Angeles
,
Kastle Waserman
,
Stiletto City