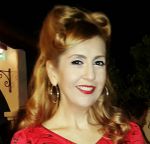 People bustle through packed aisle ways, bright neon lights beckon, and the smells of spices, meats, and coffee beans tempt your taste buds. A stroll through downtown LA'S Grand Central Market is not only a cornucopia of new taste sensations but a window into the history of the City of Angels.
Grand Central Market opened in 1917 on the ground floor of the Homer Laughlin Building in what is now considered the historic core of downtown. It was a place for local residents in the Victorian mansions on the hill to go for their groceries in the open air arcade. The market runs through the entire floor and has entrances on both Broadway and Hill Street.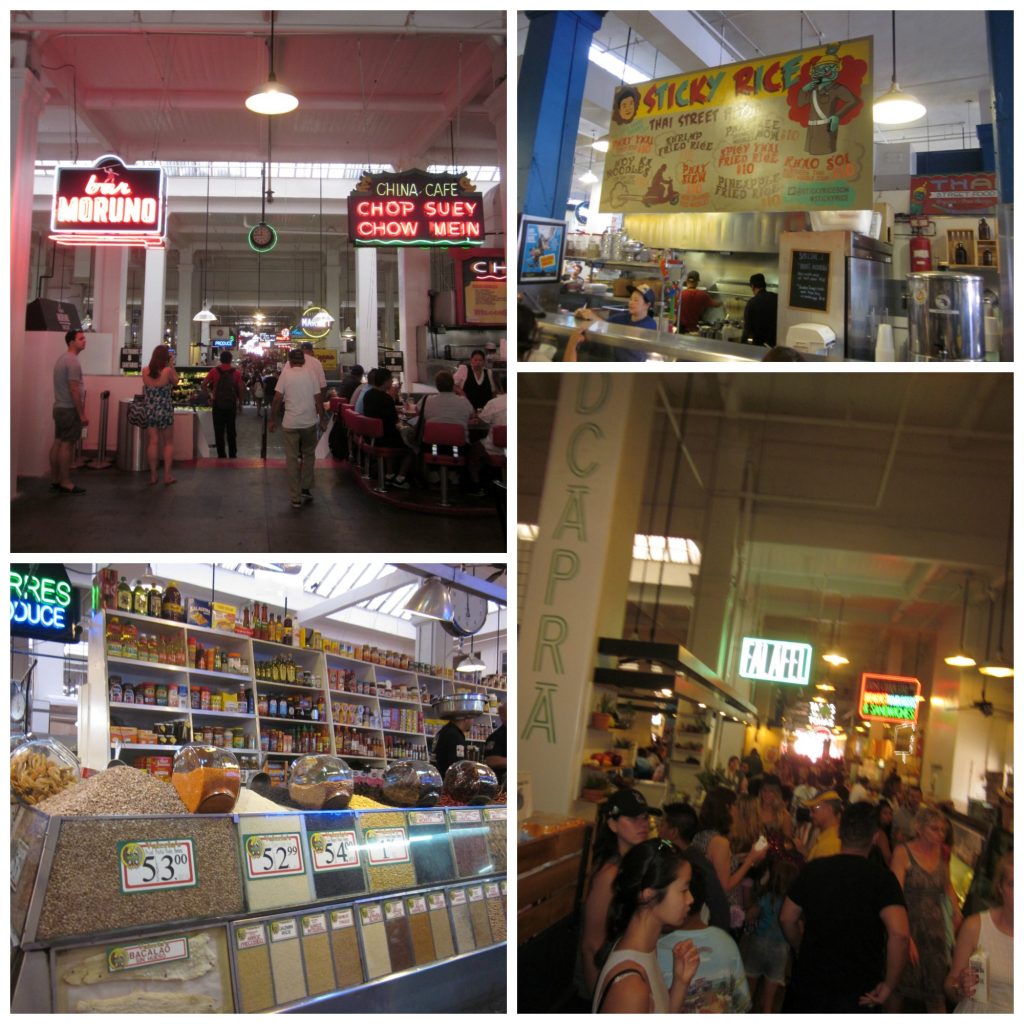 When I worked as an editor at the LA Times a few years ago, I often had my lunch in the market, or just passed through it for some eye candy on my way to the charming (now closed) Angel's Flight Railway to catch a lift to the California Plaza.
Back then the Market had an international feel with an abundance of exotic foods and the ingredients to prepare them. Small business delis, butchers and produce vendors also made up the Market.  Today it feels a little more gentrified with trendy stalls such as Press Brothers Juicery, G&B Coffee and EggSlut, which has a perpetual line wrapped around it. But it's no less interesting with the variety of choices and plenty of people watching.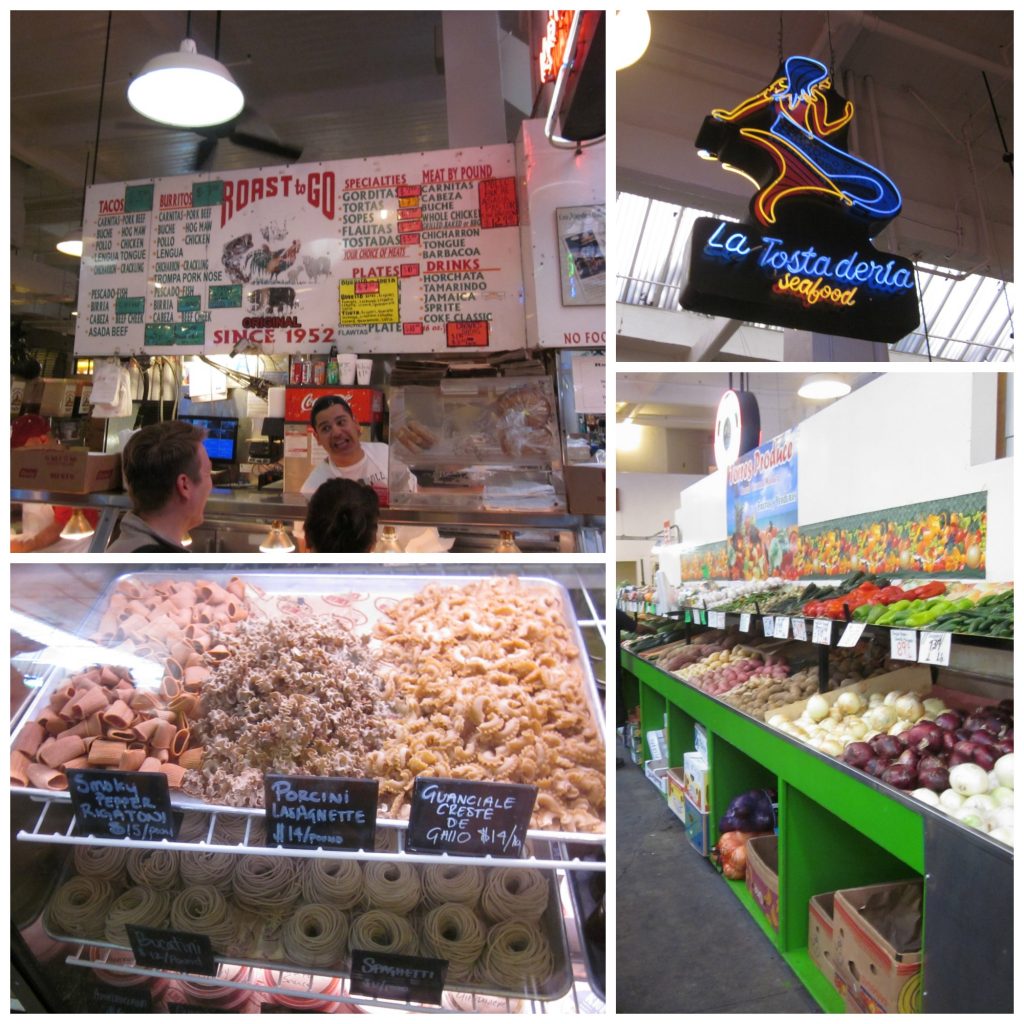 The grounds also hold events such as movie screenings, live music, book readings, cultural lectures, even drag queen bingo nights!
Just as Los Angeles changes with the ebb and flow of the economy and people coming and going, so does Grand Central Market. Whatever you fancy from Asian fare to German sausage, to just some fresh fruit or a cup of joe can be found here. The Grand Central Market is an LA institution not to be missed for a slice of authentic city history.
What I Wore
During the hot summer months in Southern California, the air feels like a hair dryer and it's hard to keep your cool. A breezy, light, sundress is the only way to go such as this salmon spaghetti strap number that's one of my faves. I pulled my hair back with a retro inspired, martini-print scarf and added some vintage coral-colored earrings and cuff bracelet featuring iconic movie starlets.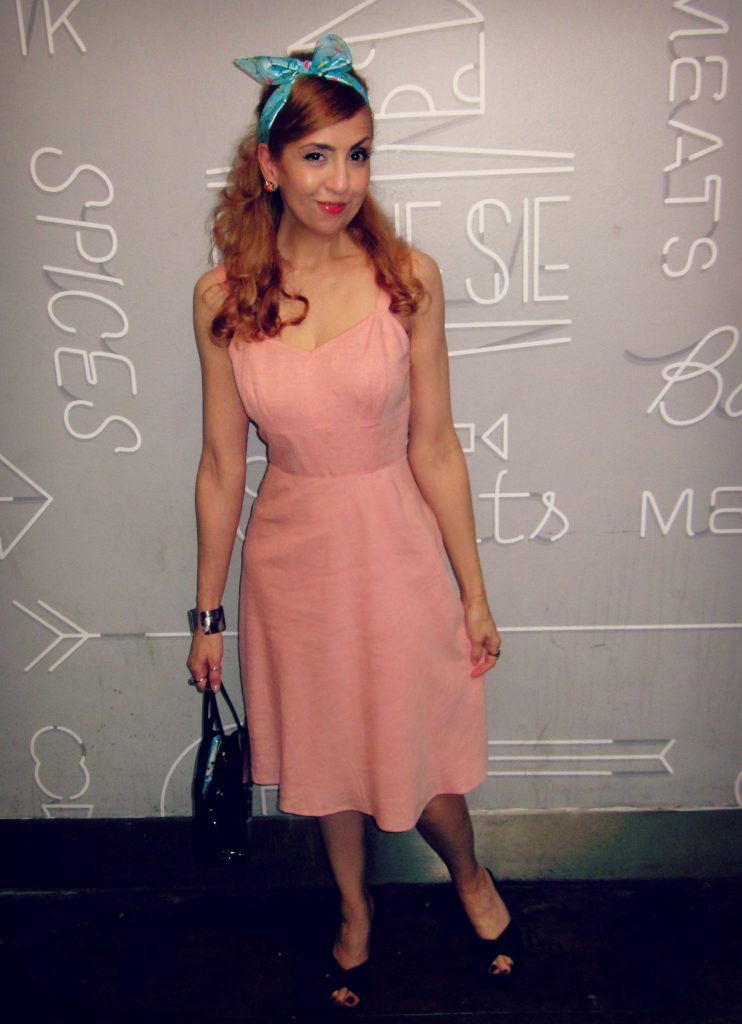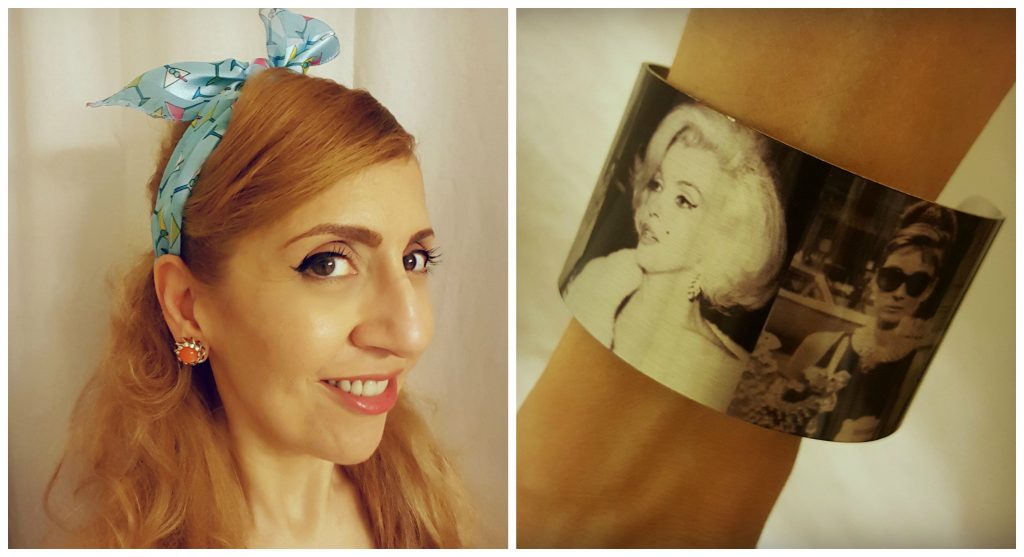 What to Wear: Hot Summer Style
When the weather heats up, stay on the bright side with pastel striped, full skirt, sundress. A cheery yellow head scarf keeps hair pulled back on sticky days, pink heeled sandals adds a touch of sweetness while a cuff bracelet grounds the look with a bit of boldness. Click the links to shop* this look.
Grand Central Market is located at 317 S Broadway, Los Angeles, CA 90013
Hot, hot, hot,
Kastle

Tags:
Grand Central Market
,
Kastle Waserman
,
Stiletto City
,
summer style