Celebrating the Holidays in Style at the Biltmore Gallery Bar
December 16, 2016
by stilettocity — Posted in Fashion, Where to Go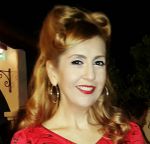 Just walking through the doors takes your breath away. The majestic columns, the frescos on the ceilings, the ornate chandeliers, the exquisite details dripping in gilded gold embrace you in elegance as you enter the Millennium Biltmore Hotel Los Angeles.
This historic downtown hotel is always a feast for the eyes and one of my favorite places to visit. Built in 1923, the hotel offers a variety of features from ballrooms to the spectacular Rendezvous Court (which hosts afternoon teas I previously wrote about, see here.) The Biltmore's beauty has served as a backdrop for multiple movies and television shows.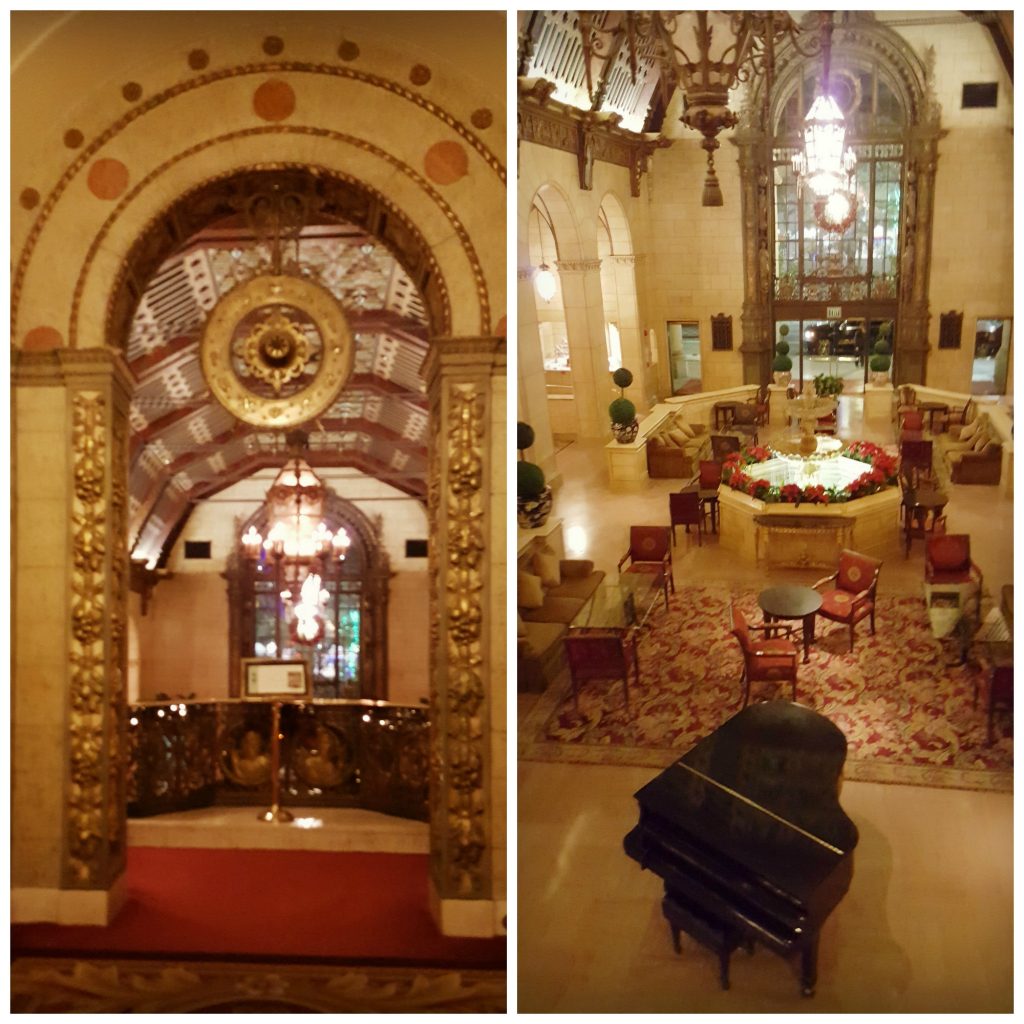 I stopped in for cocktails at the gorgeous Gallery Bar recently. The golden grace of this bar is something to behold. A long granite bar flanked by golden angels serves up a sophisticated cocktail list to hotel guests and local residents to come and be steeped in Hollywood history and glamor. You can also order light fare to nosh on in secluded leather banquettes, or lounge in the adjacent to the Cognac Room with its comfortable couch seating area.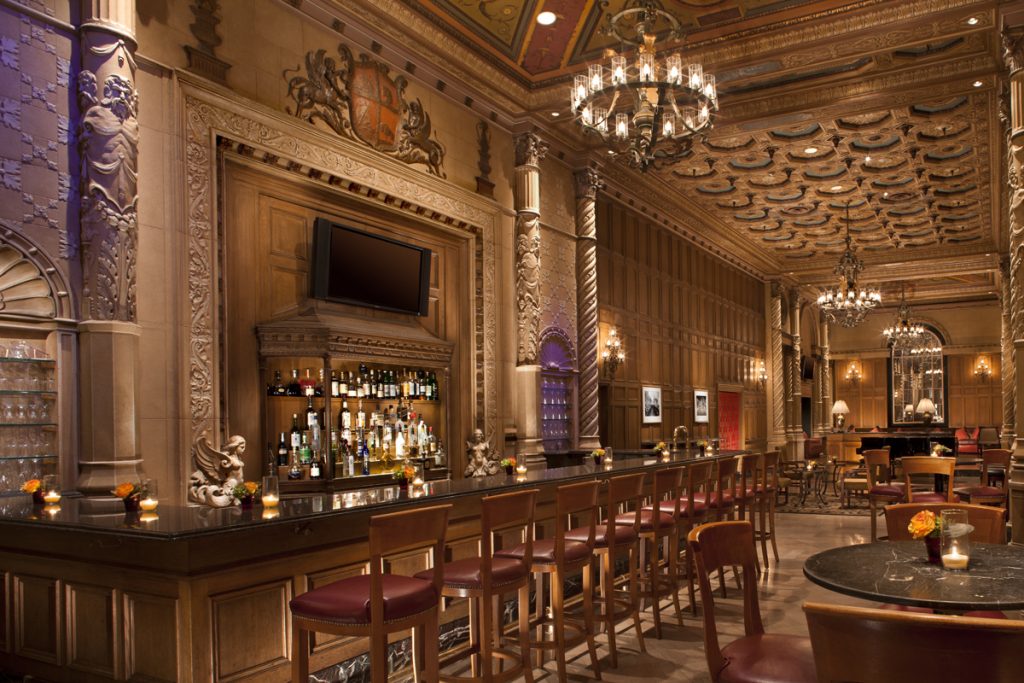 It's a perfect place to put on your best vintage and celebrate the holidays. During the month of December, the hotel is all decked out in Christmas trees, garland and sparkles. The lobby itself is a winter wonderland of Christmas trees and a golden throne surrounded by nutcrackers for that perfect holiday selfie.
I sipped on a delicious Mango-Cucumber Cosmopolitan as I watched several scenes of people enter the bar, including a birthday party, a formal wedding party and an entire flight crew in full uniform taking photos under the giant Christmas trees.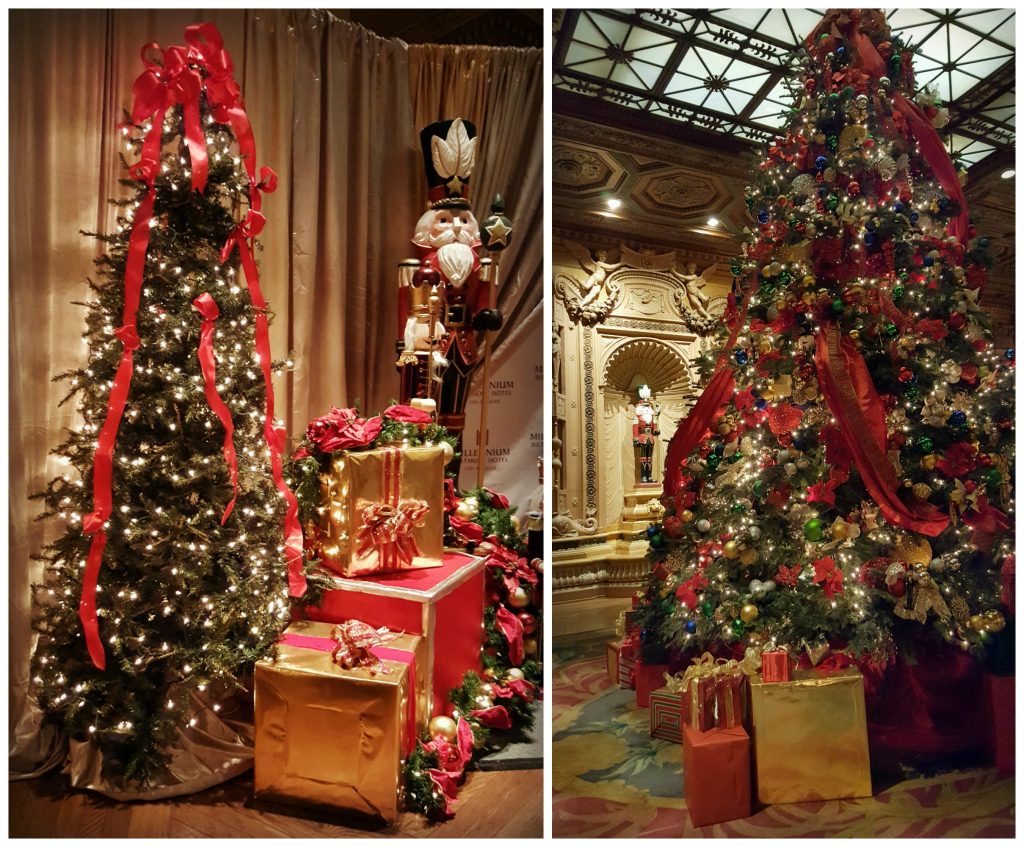 Don't miss an opportunity to go there for your next special occasion and take in the atmosphere, a good cocktail and people watching!
What I Wore
The evening called for some Christmas color so my green vintage, estate-sale find was the perfect dress. I love the light, flowing fabric of this 1930's era frock with padded shoulders and art deco-style accent on the front pockets. I paired it with some texture via leopard faux fur purse and my trusty Mary Jane heels.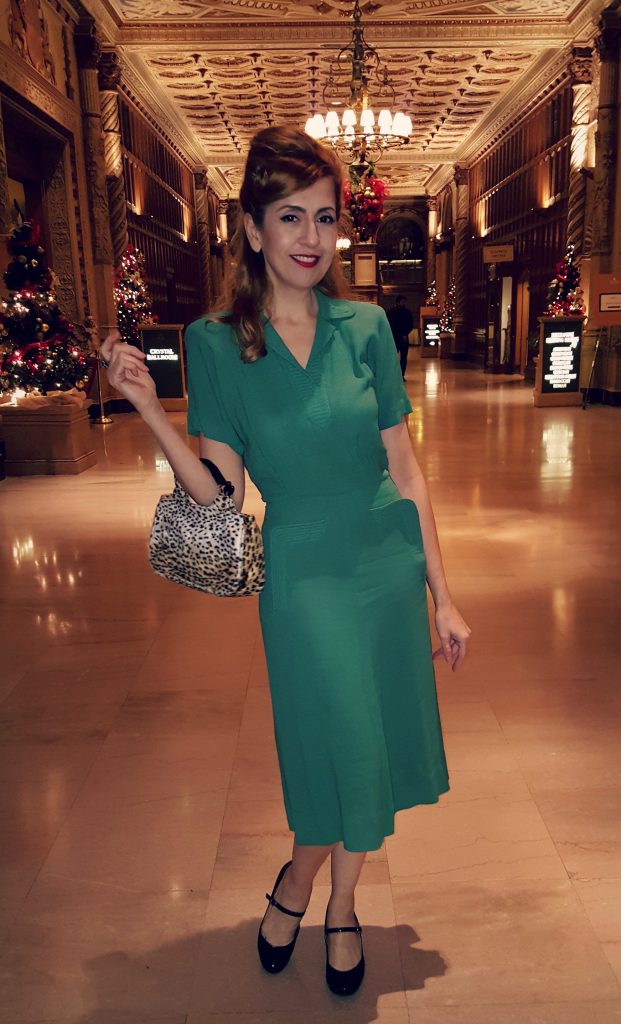 What to Wear
Celebrate the holidays in style with an outfit that brings back the elegance of bygone eras. This navy wiggle dress is chic and svelte with a 1940's silhouette and dramatic (removable) snowy white faux fur collar. It's perfect for New Year's Eve celebrations or those office holiday parties – you'll be the one who brings the glamor! Plus it's versatile enough to wear anytime. Pair it with white heels with mesh side panels topped with beaded floral and rhinestone detail. Hold your essentials in a beaded, shell-shaped evening bag. Click the links to shop* this look.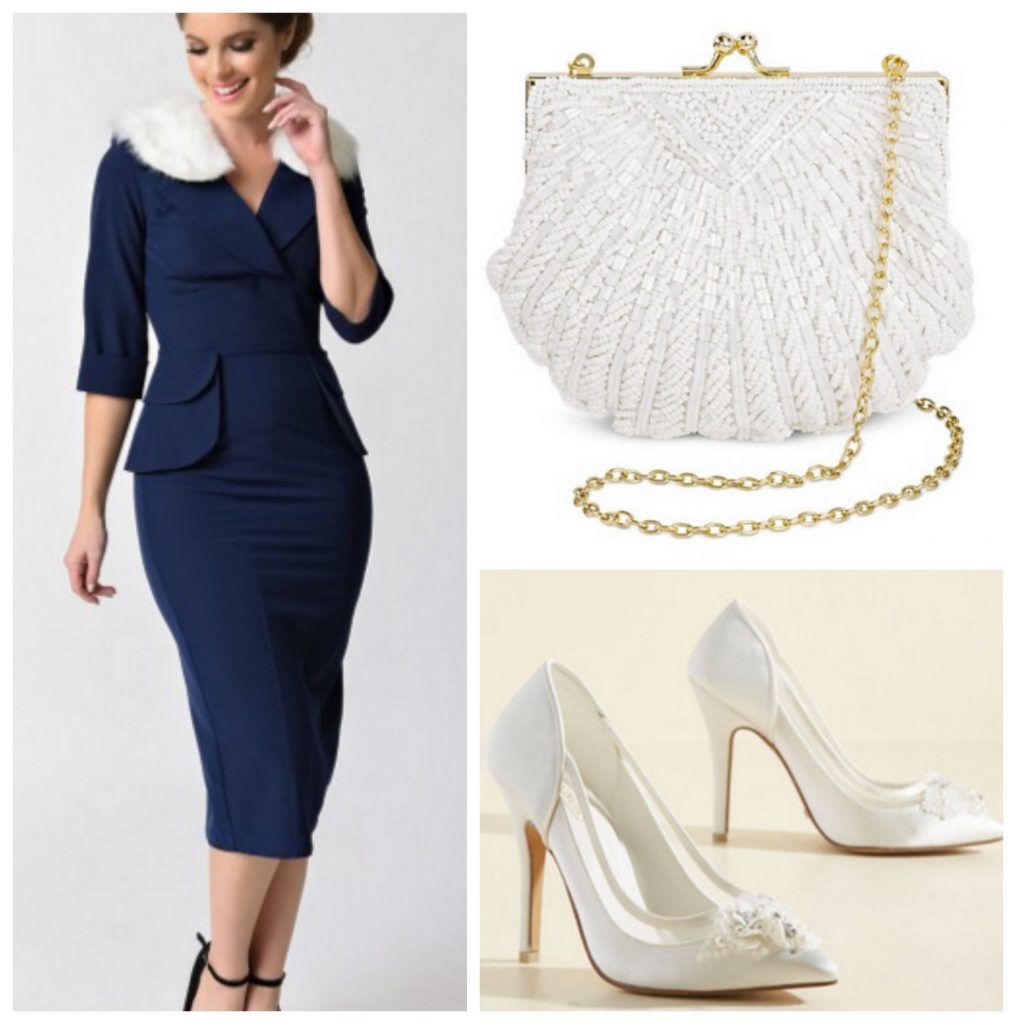 The Millennium Biltmore Hotel is located at 506 S Grand Ave, Los Angeles, CA 90071
Photo of the Gallery Bar courtesy of The Millennium Biltmore Hotel Los Angeles.
Here's to holiday cheer!
Kastle

Tags:
bars in Downtown LA
,
bars in Los Angeles
,
Biltmore Gallery Bar
,
Kastle Waserman
,
Stiletto City