Horton's Hayride: How to Dress Rockabilly Style
August 31, 2015
by stilettocity — Posted in Event Reviews, Fashion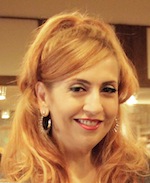 Horton's Hayride came to town y'all and the Reverend Horton Heat didn't disappoint with a day full of rockabilly music festivities for the SoCal scene.
I interviewed the Reverend years ago when I was working as a music journalist and he is as rowdy as a shot of whiskey in person as on stage but with a good dose of elegant Southern charm thrown in, so I was excited to put on some of my best rockabilly style and go see him again!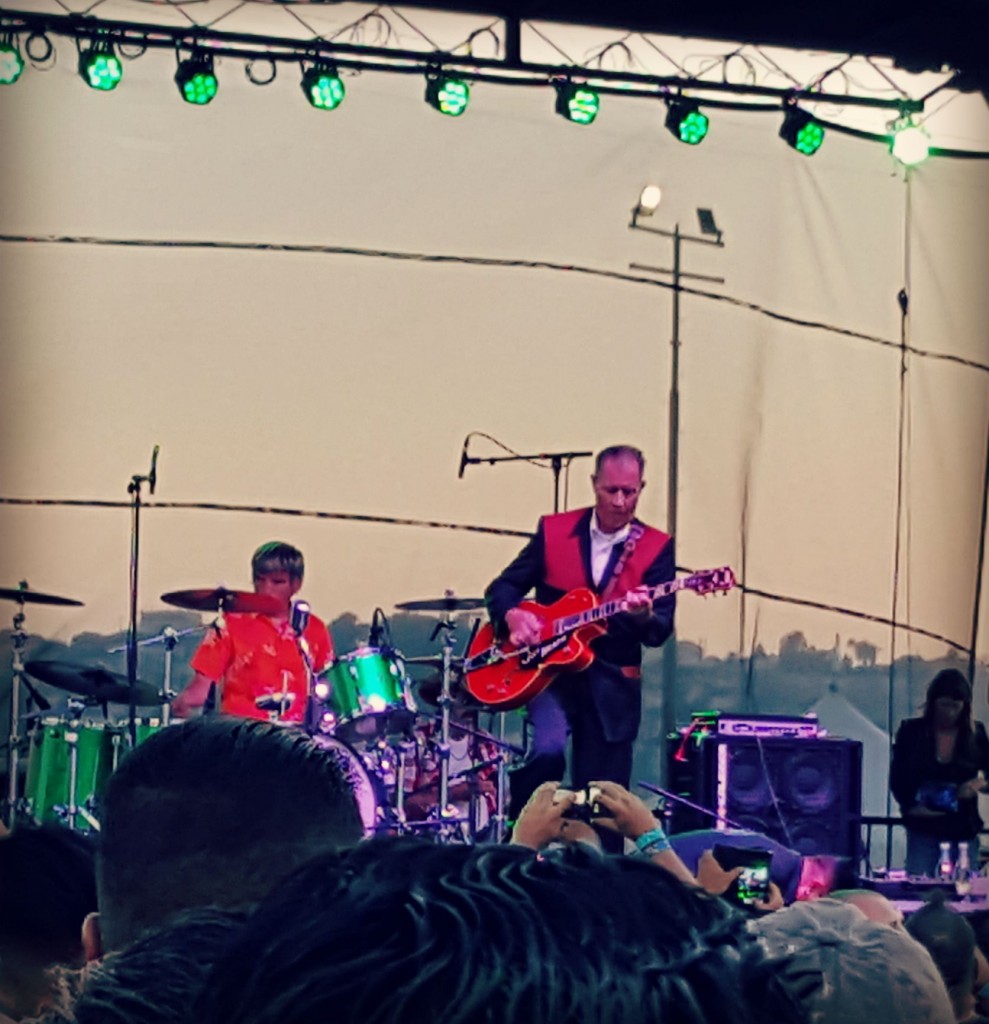 It was a perfect 78 degree day out on the San Pedro coastline. The wind was whipping up the girls' circle skirts and retro-styled hairdos. The lines for drinks were long, the food trucks were a plenty and the vendors made for some good shopping – I'll be showing my scores in future blog posts!
What I Wore
For the day I decided to go bad-girl-billie in all black with capri pants, a cool cotton t-shirt top with swallow tattoos on the shoulders, flaming head scarf, a nice big bag for all my goodies, some spiky punk jewelry, cat-eye sunglasses, and comfy black flats.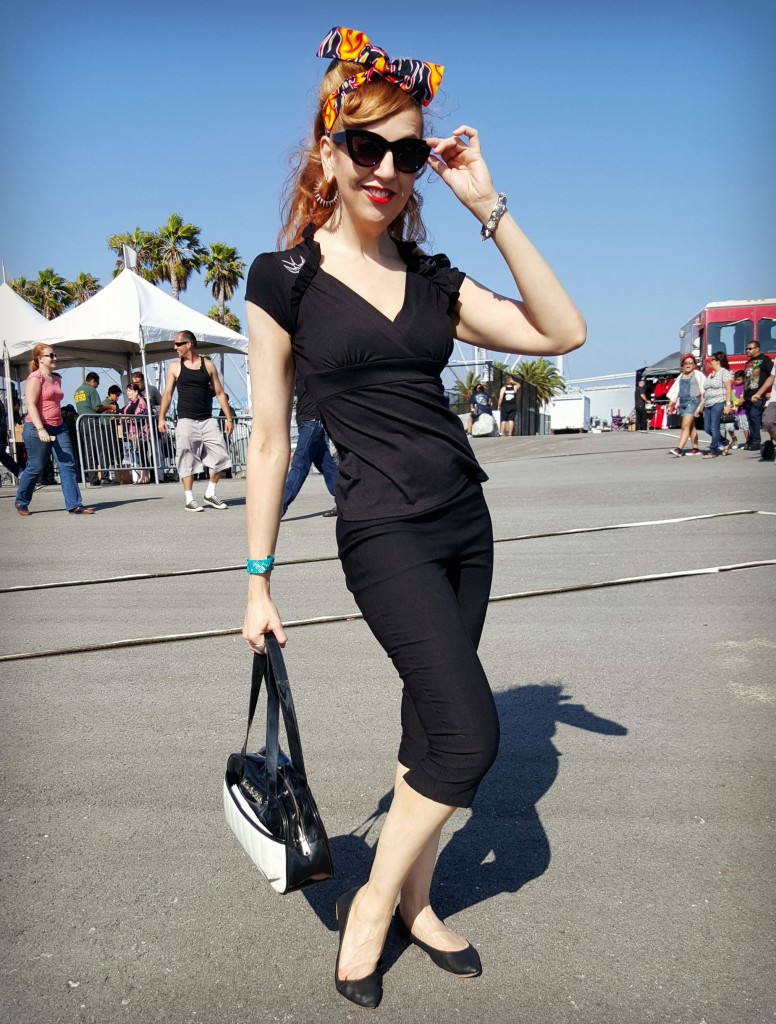 But the main attractions were the many customized classic cars on display and of course, the bands. While I only caught a few songs here and there of most of the acts, which included The Cherry Poppin' Daddies, Nekromantics, Cadillac Tramps, The Henchmen, The Hurricanes as we mingled ate, shopped and drank throughout the day, when the Reverend took the stage, we were front and center.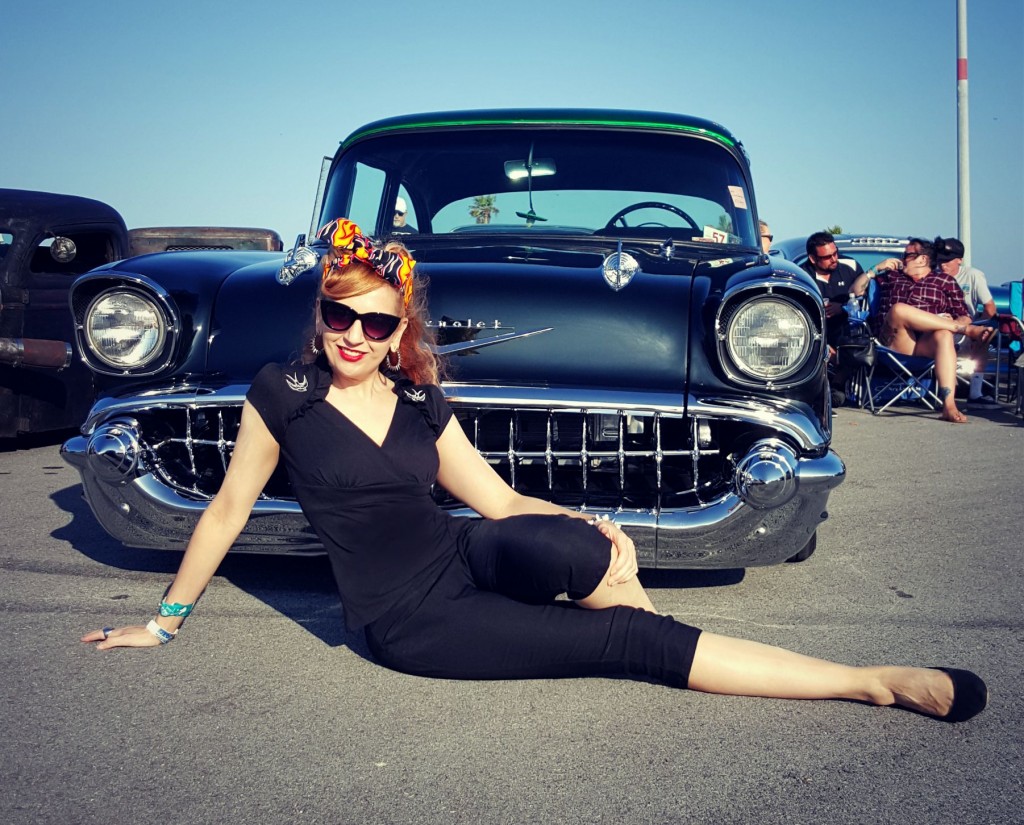 He's the baddest of the bad that Reverend, and he brought up some special guests to help him with his "Pyschobilly Freakout" including comic country crooner the Unknown Hinson (who has the most bizarre eyebrows I've ever seen!), Big Sandy and Deke Dickerson.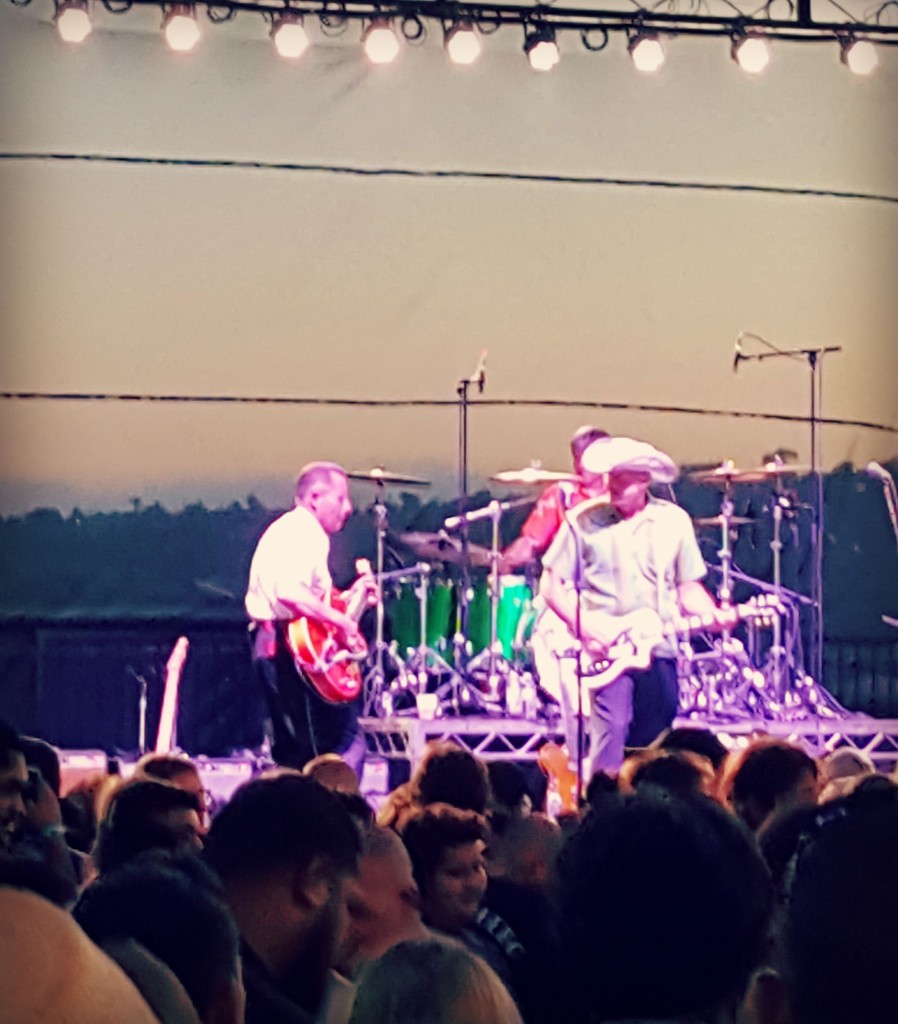 We had a great time rockin' along and though we were there all day and didn't sit down ONE time, the time flew by cause we were having fun!
How to Dress Rockabilly Style for a Music Festival
Here's how to dress rockabilly style to bring out your inner bad girl. Remember, for day-long music festivals, comfort is key, especially your shoes! (Click the links to shop* the look!)
Wear a light top for keeping cool in the sun such as the Sparrow Tattoo Top that I wore or the classic Ooh La La Lady Black Top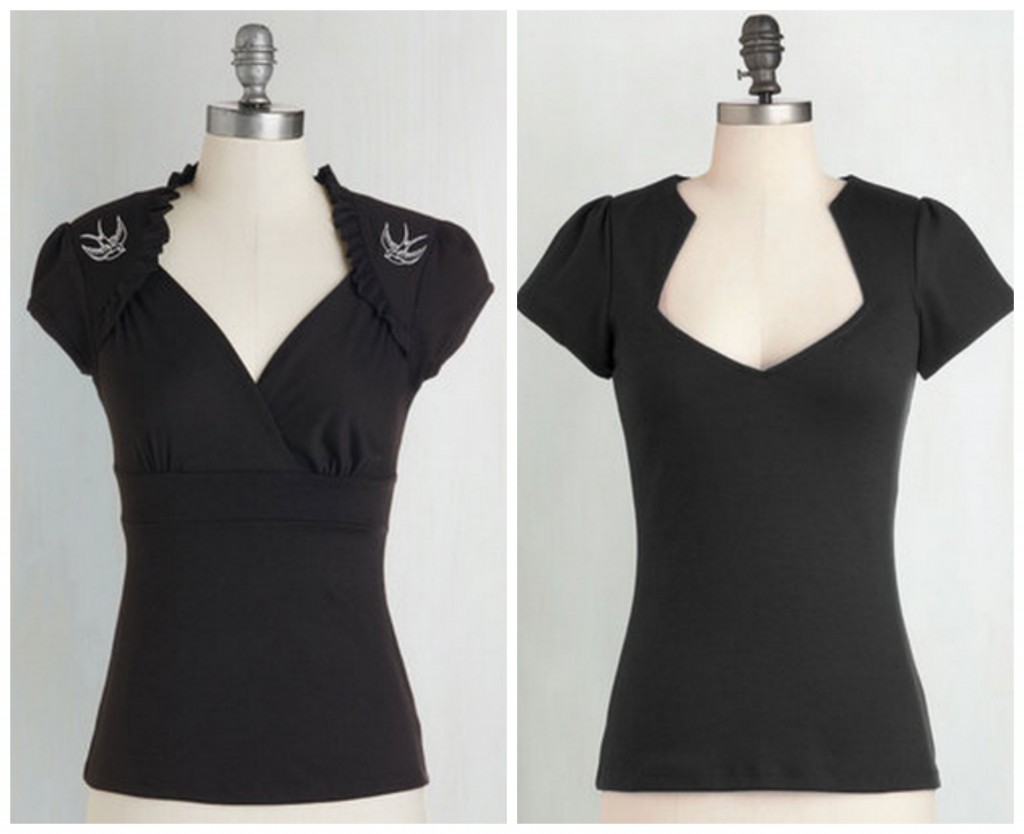 I opted for pants instead of a skirt, which was a smart move with the wind blowing! Black capri pants are always comfortable and stay cool during the day and keep you warm after the sun goes down. Denium capris are just as cute and very rockabilly!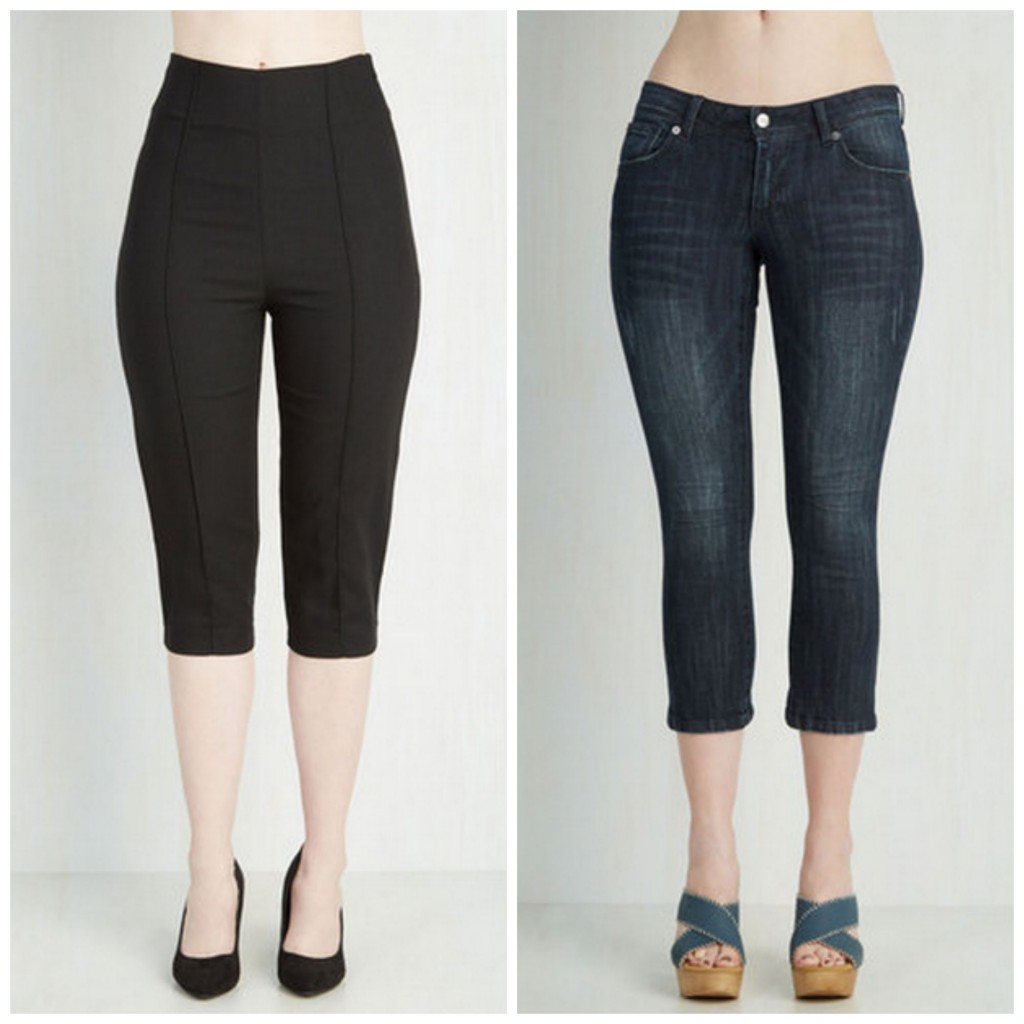 A patterned headscarf is alway cute and will keep your hair in check for a long day such as these darling scarves in red polka dots or black gingham.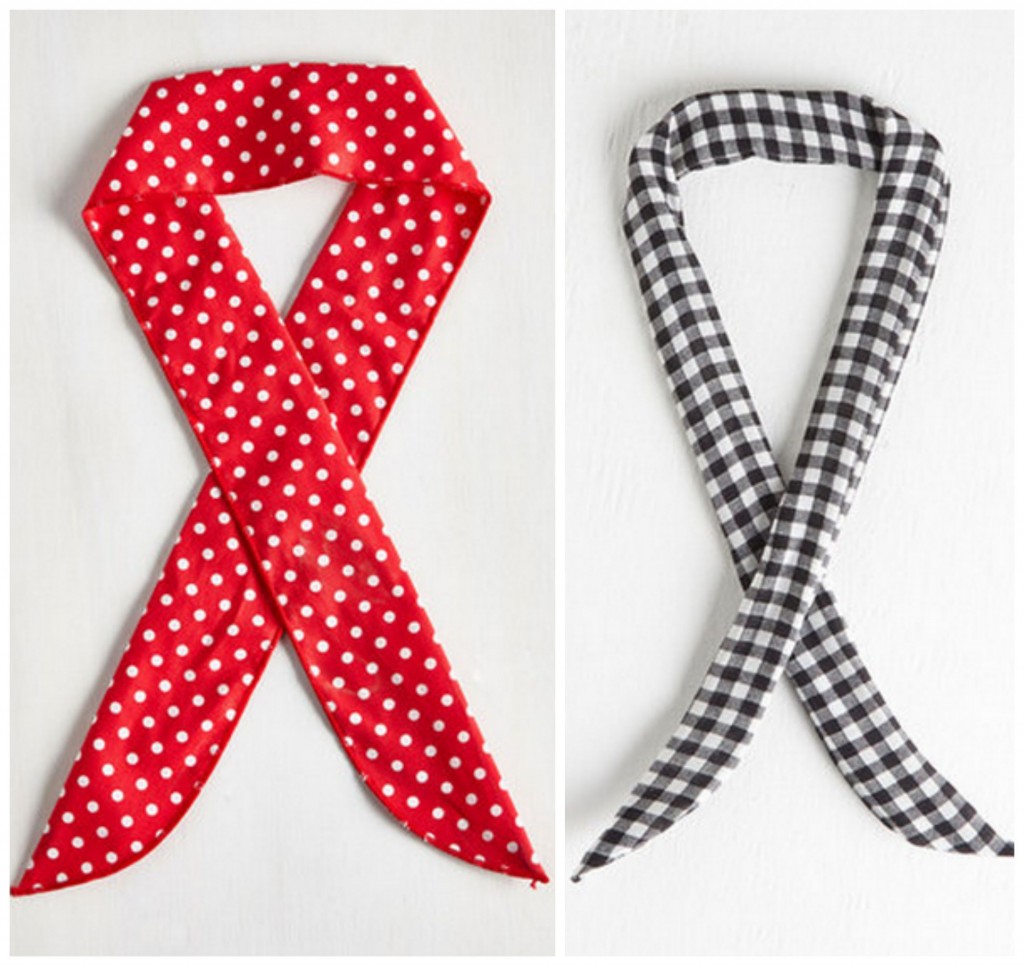 The shoes you wear will make a difference between a good day or a bad day. While I love to put on the heels, especially for a retro look, I opted for simple black flats or you can make a statement with these tattoo-style bird sandals.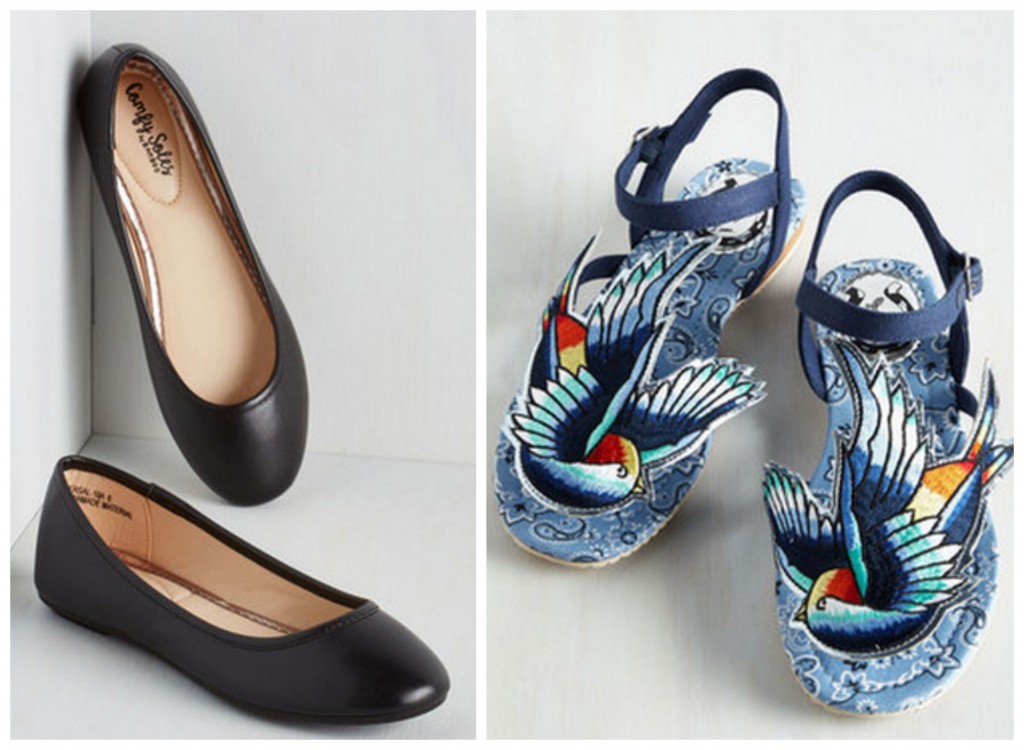 Baby, it's bright out during the day so don't forget your sunglasses like these cool cateye shades. Also, be sure to bring a purse that will hold all your needs for the day such as touch-up makeup, your phone, some shopping and snacks. Lux Deville bags always come in big sizes and look great!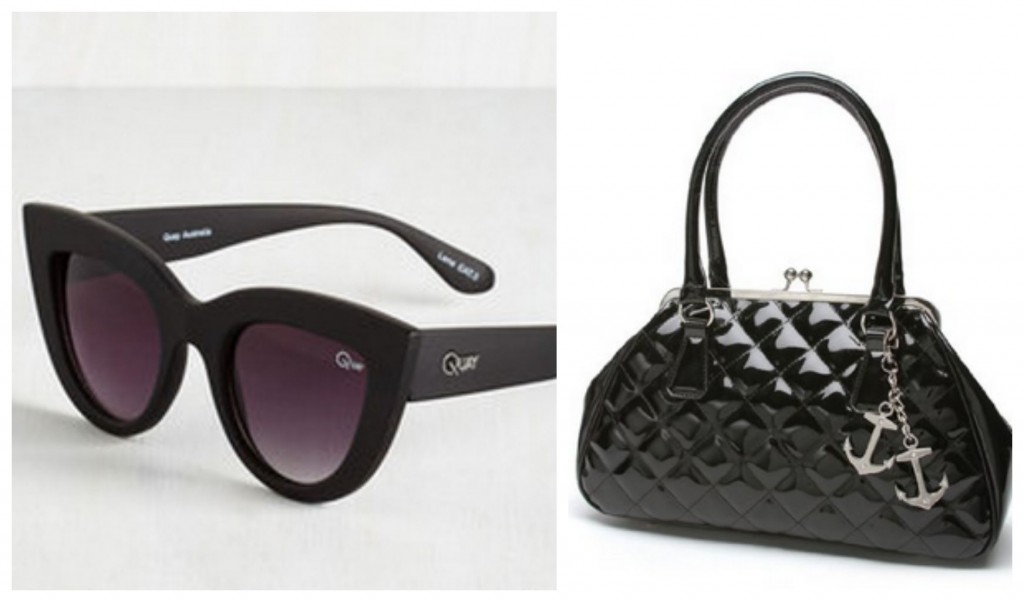 Hope you get a chance to catch the Reverend in you hometown or any other cool rockabilly show!
Dress to impress!
Kastle
Photos edited with PicMonkey*: fearless photo embetterment. Get it!
*disclosure
Tags:
Kastle Waserman
,
retro style
,
rockabilly music
,
rockabilly style