Putting Together a Retro Style Day to Night Outfit
September 7, 2015
by stilettocity — Posted in Fashion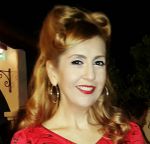 I had the great pleasure of guest blogging recently for the Pinup Persuasion blog and I shared how to use a vintage dress in a day to night outfit – because we all know what it's like to get into a time crunch and you still want to look good! (Read the article here.) I shopped my own closet for what I had in my retro clothing collection to create a day to night outfit and I wanted to put together some tips for how to dress with style in a similar look, even when you don't have time to go home and change.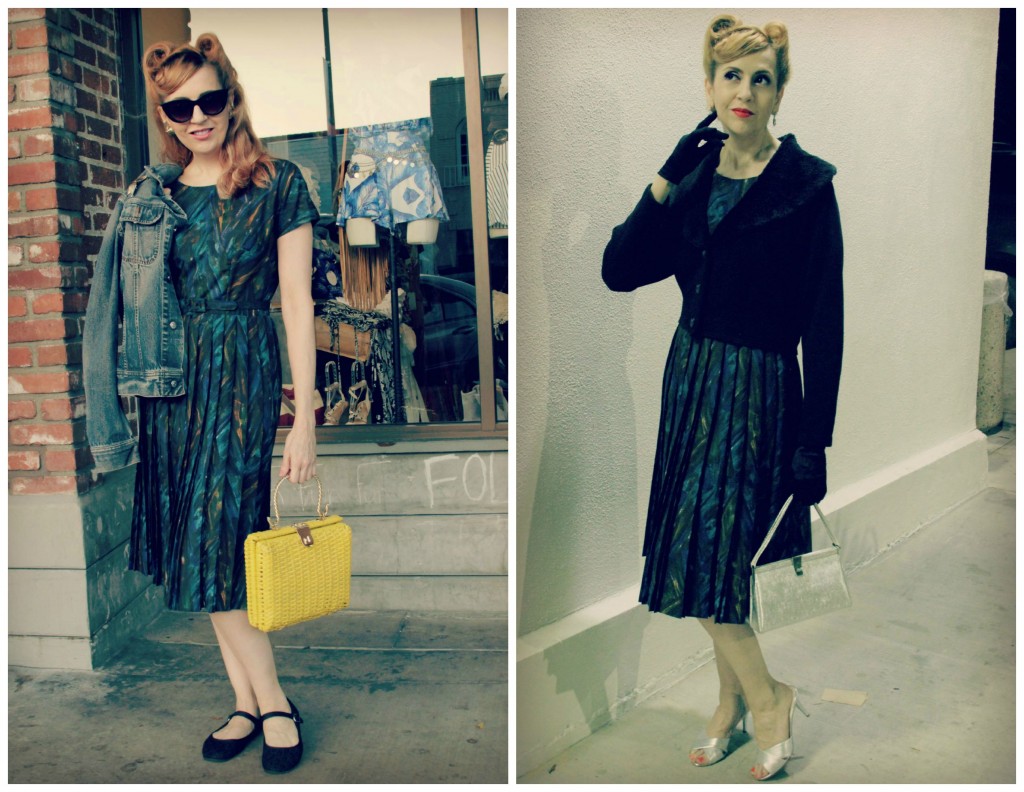 How to Put Together a Vintage Inspired Day to Night Outfit
Pick a rockabilly style retro dress. There are many vintage inspired dresses available such as this floral one, or search eBay for a 1950s dress. (Click the links to shop* the look!)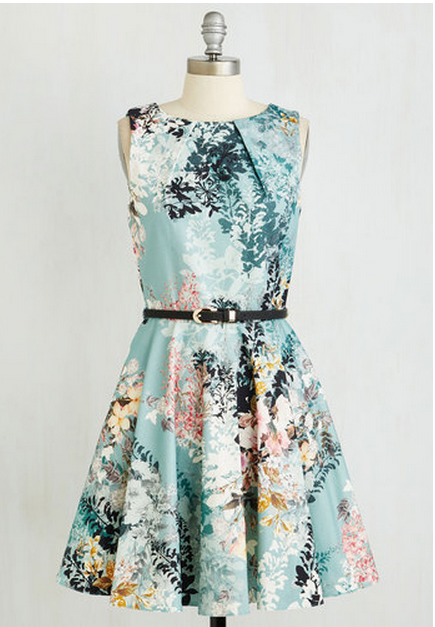 Putting Together a Daytime Vintage Look
Grab a light sweater in case you catch a chill or the AC is cranked up somewhere you happen to be. A classic cardigan always works or even this little cropped sweater is perfect if you have a full circle skirt.
Black flats are always a sure bet if you're running around town, they're comfortable and will take you through work or a day of shopping. Add some pizzazz to your outfit with a pop of color such as this bubblegum pink purse. Use accessories to add more vintage style to the look with this matching earrings and brooch set.
Don't forget your makeup, your lipstick color can totally change your fashion look from day to night. Partner this sweet retro outfit with soft pink lipstick.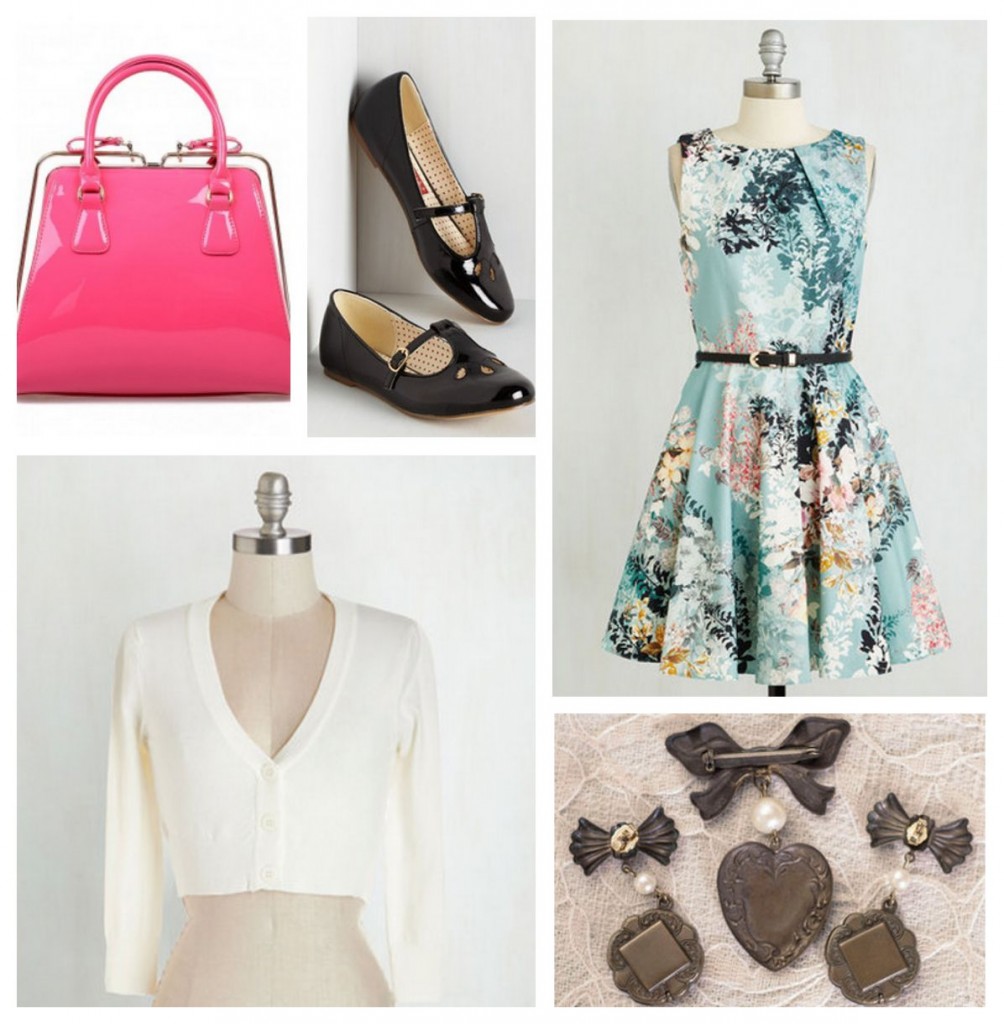 Take Your Outfit Day to Night
When the sun goes down it's time to add some sparkle and drama to your retro fashion. Swap the sweater for a beaded cardigan. Carry just your essentials in a little deco style clutch. Catch the light with some rhinestone earrings and put your best foot forward in shimmery, rhinestone t-strap heels. Gloves make the look even more dramatic. Opt for satin gloves (available in the most bridal sections) or go to eBay to find a pair of vintage gloves for an even more authentic look.
Don't forget to change out your lipstick, a perfect red shade says classic rockabilly girl. Maybe put your hair into evening updo.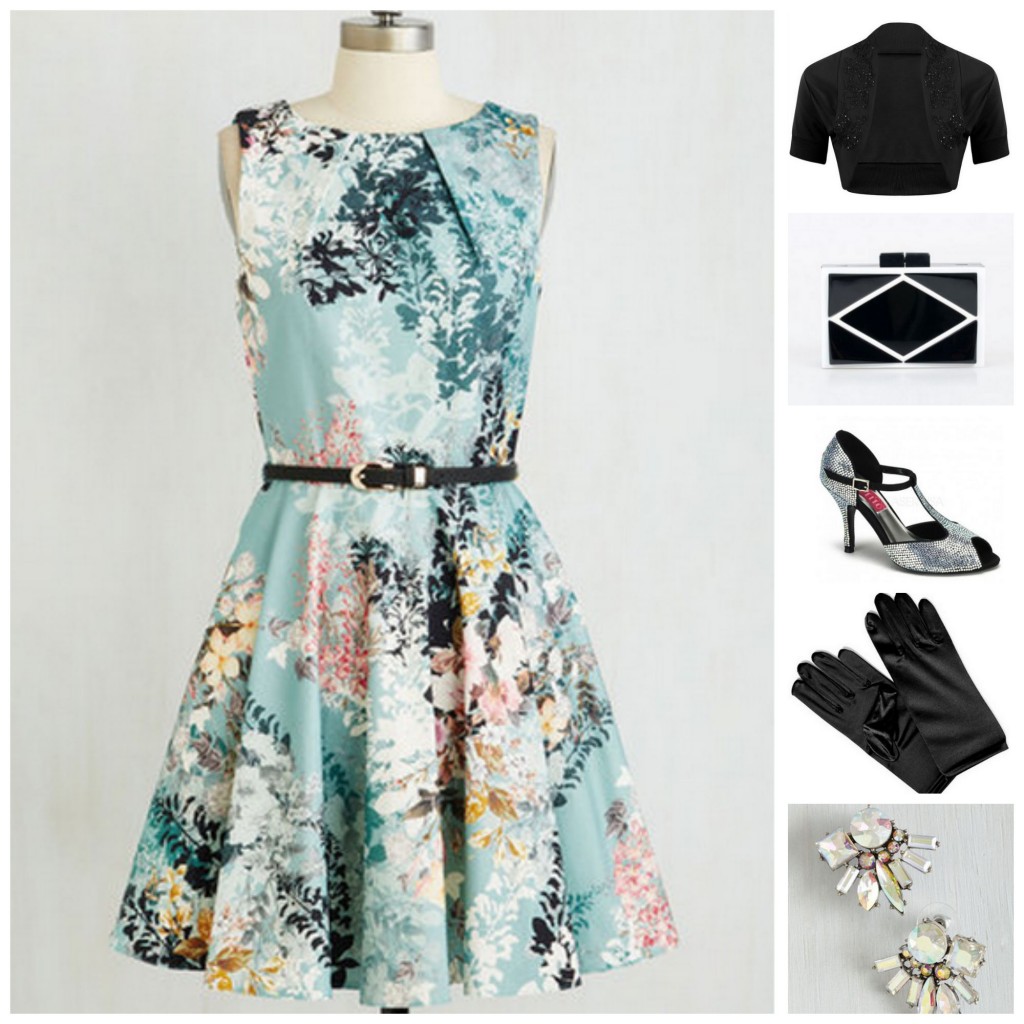 Then you'll be ready for a night on the town. All dressed up and nowhere to go? Be sure to check out the Where to Go section of Stiletto City for nightclubs in LA and other hot spots!
Stay stylish,
Kastle
Photos edited with PicMonkey*: fearless photo embetterment. Get it!
Kastle Waserman
,
pinup style
,
retro style
,
rockabilly style
,
vintage style