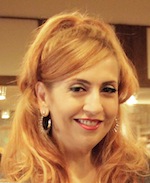 Eddie Cochran once sang, "there ain't no cure for the summertime blues," but I think I found one. Joe's Great American Bar & Grill in Burbank served up their summertime dance party with a full lineup of rockabilly music so I pulled out my rockabilly style dress and  joined a pack of gal pals to head down there for an afternoon of fun.
We got there in time for Lil' Mo & the Dynaflos and both the summer weather and the dancefloor were heatin' up. Then it was time for the Brian Hogan Band, some classic rockabilly sounds with Hogan's big ol' Johnny Cash meets Elvis presence up front.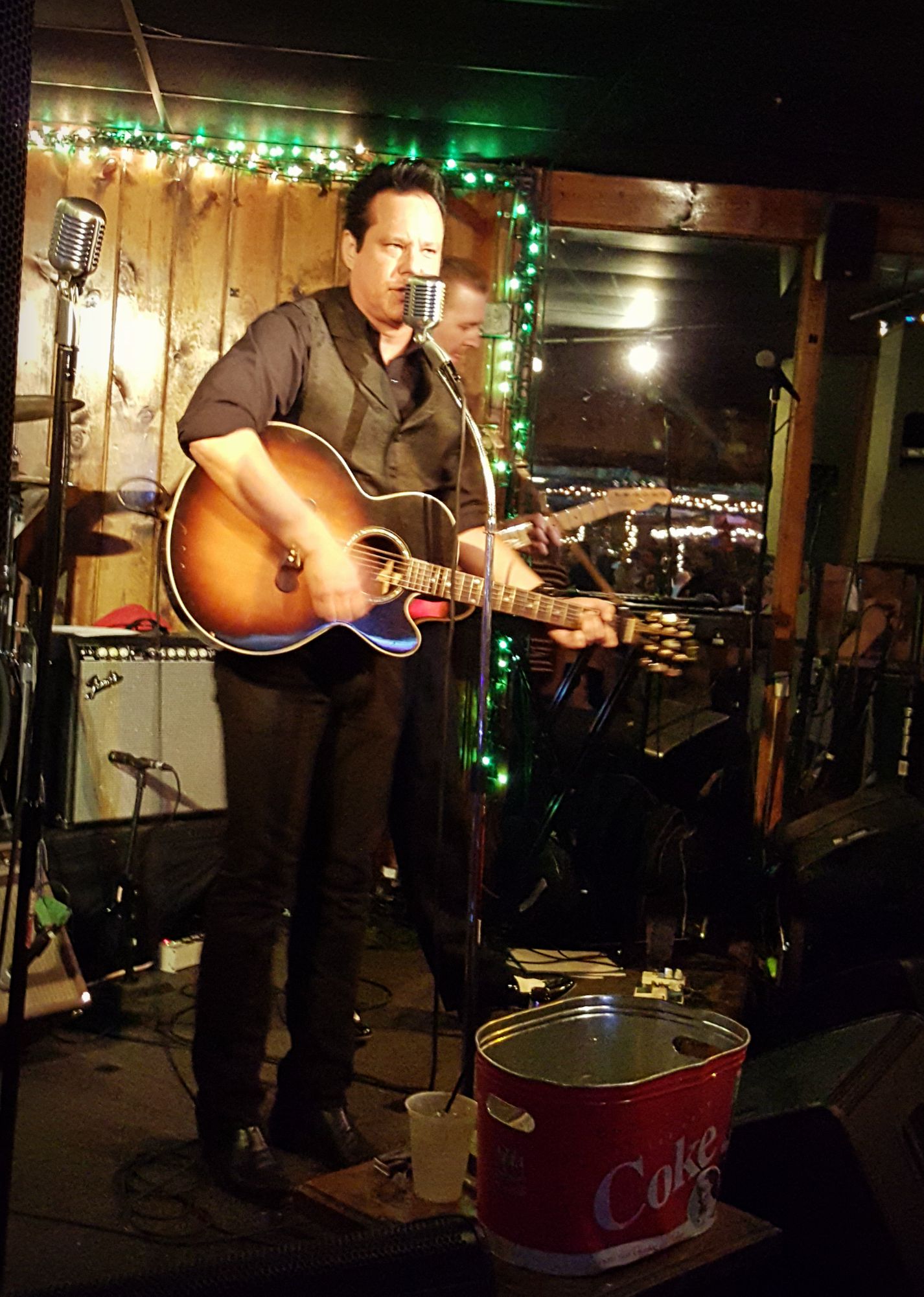 They were followed by the Crown City Bombers led by blond crooner Dave Bertiz. I really enjoyed watching singer Mandy McMillian tear it up with some dirty, bluesy backup vocals and great shimmying moves!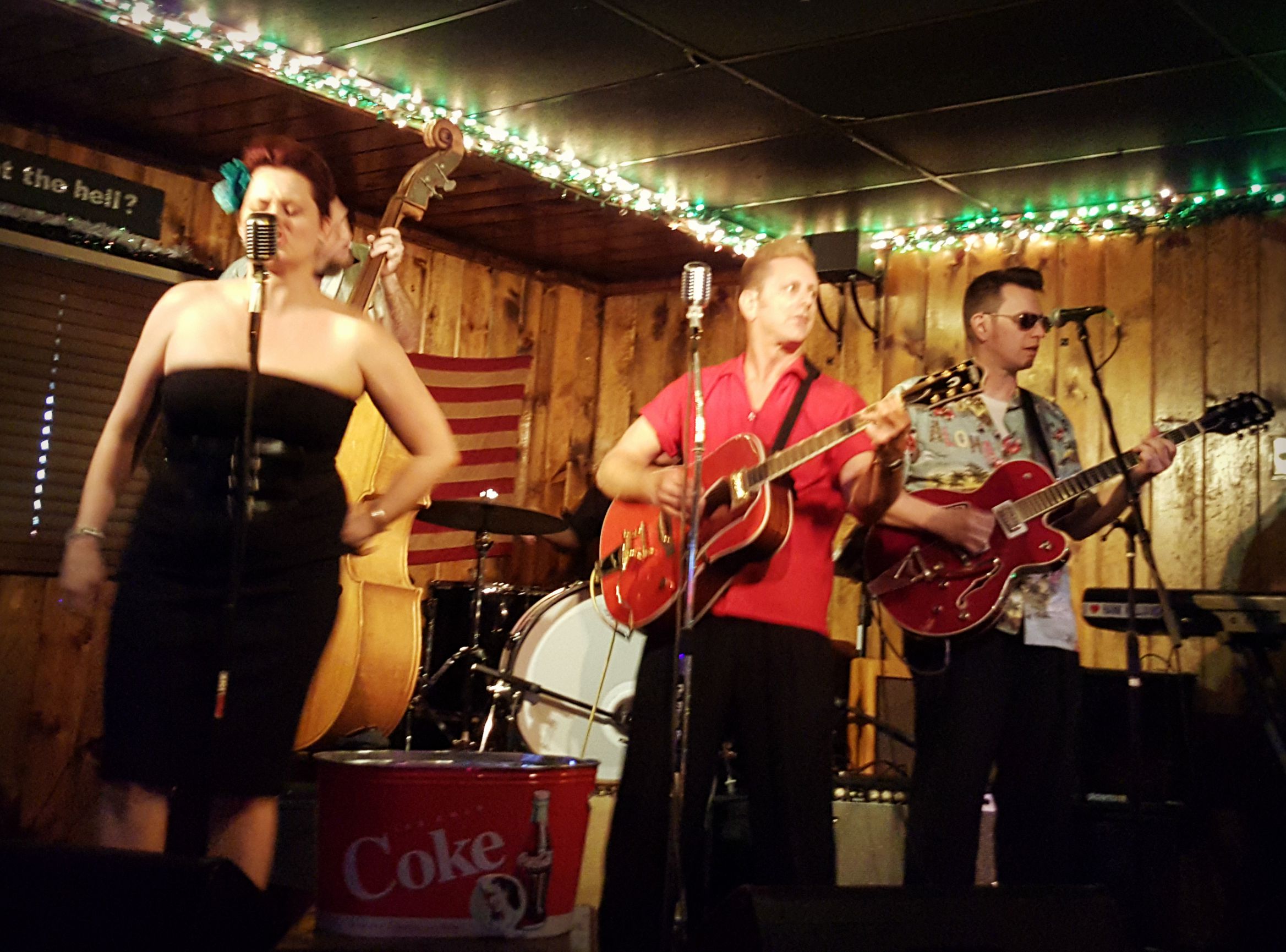 What I Wore
For my OOTD (Outfit of the Day) I wore a rockabilly style pinup look with a dress I scored on a recent trip to Nashville at the Tatyana Boutique, along with a handbag I picked up at a hot rod show a few years ago, some vintage shoes and earrings, and a hair flower by my pal Nicole of NicCoCo Creations. I have to say the custom cars out front sure made a pretty backdrop for my wardrobe!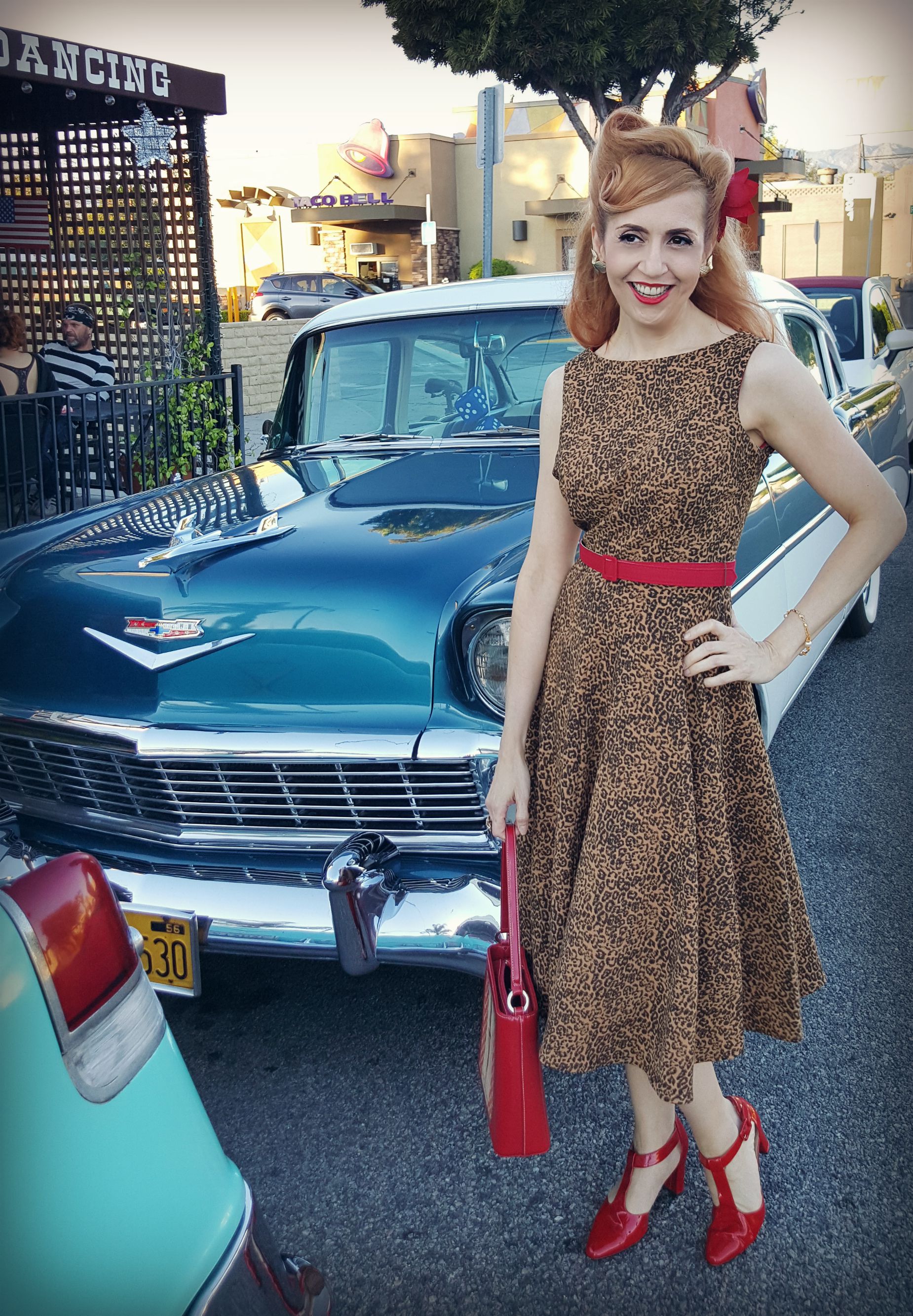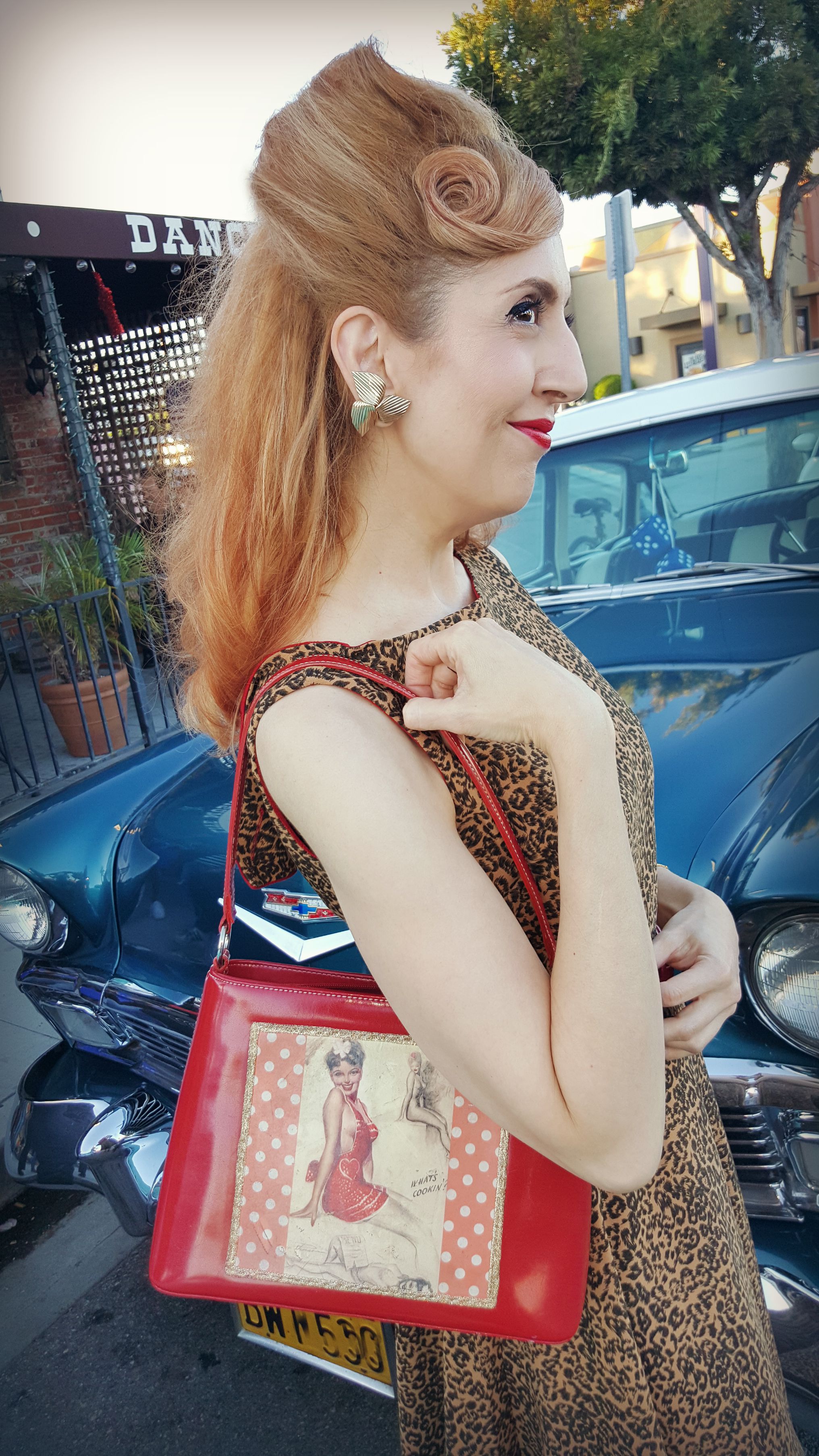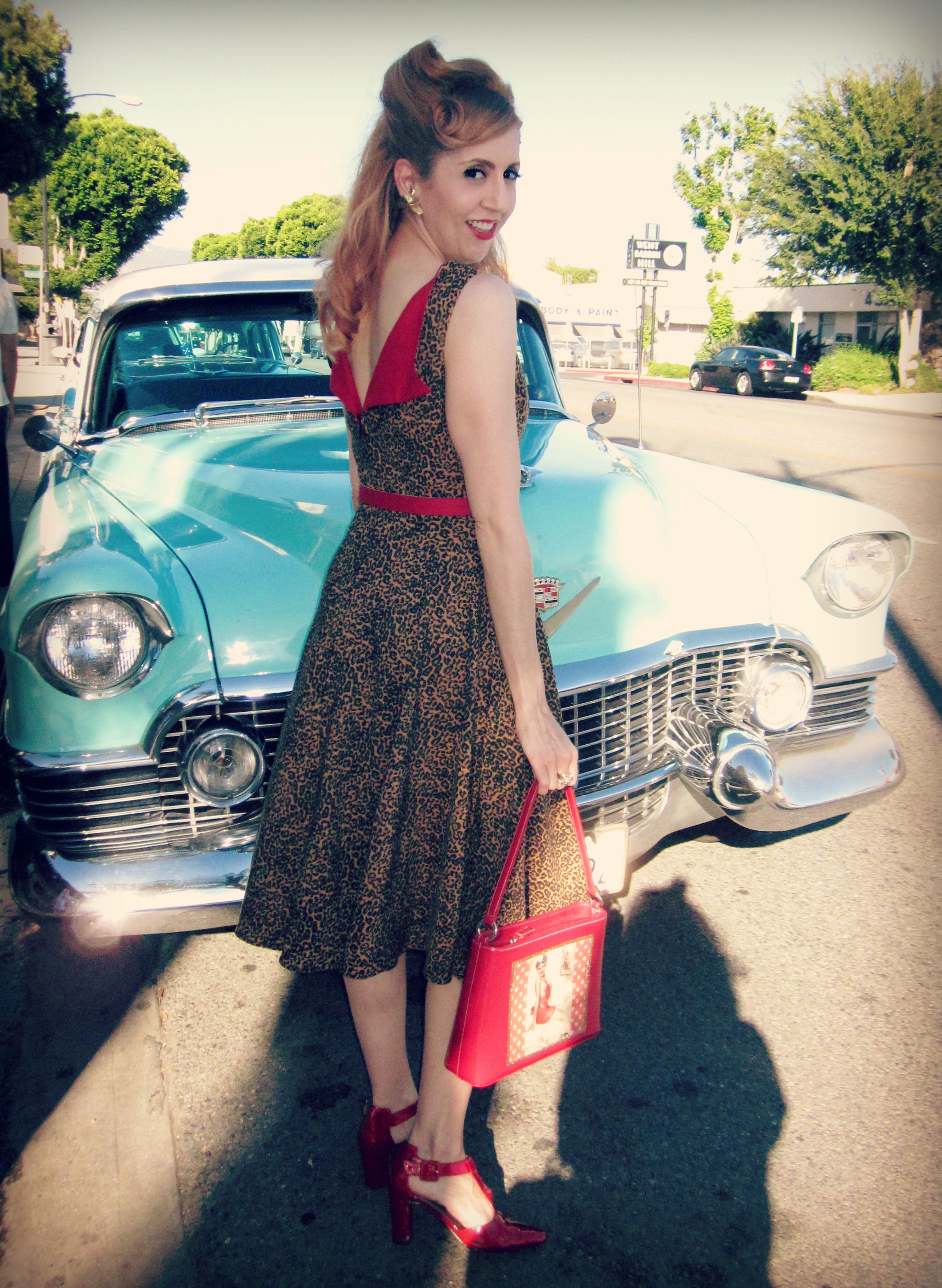 How to Dress Rockabilly Style for a Show
For a night of rockabilly bands, get yourself a classic swing dress such as this little polka dot number that will have lots of movement when you twirl on the dance floor! You'll be ready for some fancy footwork in a pair of great retro shoes like these in cherry red. Only the cutest cat purse like this one will be perfect for you, cool kitten. Plus, you can strap this one across your body so you don't have to worry about while you dance the night away! (Click the links to shop* the look!)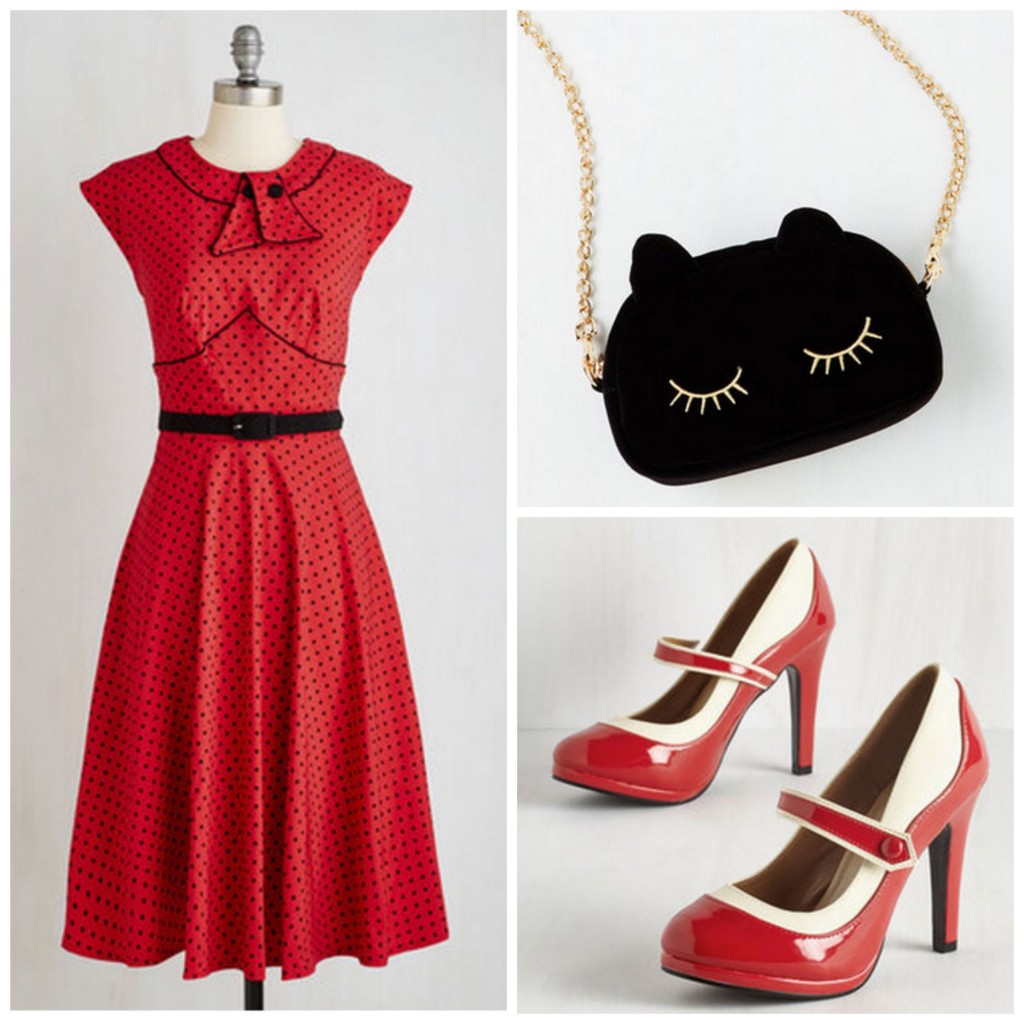 Hope you hit the nightclubs in Los Angeles soon for some great rockabilly music!
Joe's Great American Bar & Grill is located at 4311 W Magnolia Blvd, Burbank, CA 91505
Let's dance!
Kastle
Photos edited with PicMonkey*: fearless photo embetterment. Get it!
*disclosure
Tags:
clubs in Los Angeles
,
Kastle Waserman
,
Niccoco Creations
,
pinup style
,
retro style
,
rockabilly music
,
rockabilly style