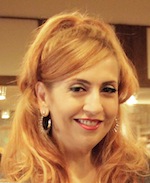 It's not often I venture out clubbing on a weeknight but every once in a while the stars align for a cool event at an early enough time that I can still get my beauty sleep.
The Edison is one of my favorite bars in Downtown LA for the visual pleasure alone. Featuring award winning interior design by Andrew Meieran, the nightspot is located in the subbasement of the historic Higgins Building and retains the architectural and mechanical artifacts of the original space that served as Downtown LA's first private power plant. The design works around industrial generators and furnaces lavishly layered with a combination of art nouveau touches and gothic textures and lit in deep shades of gold and red. It just feels decadent and elegant at the same time. Check out the scene: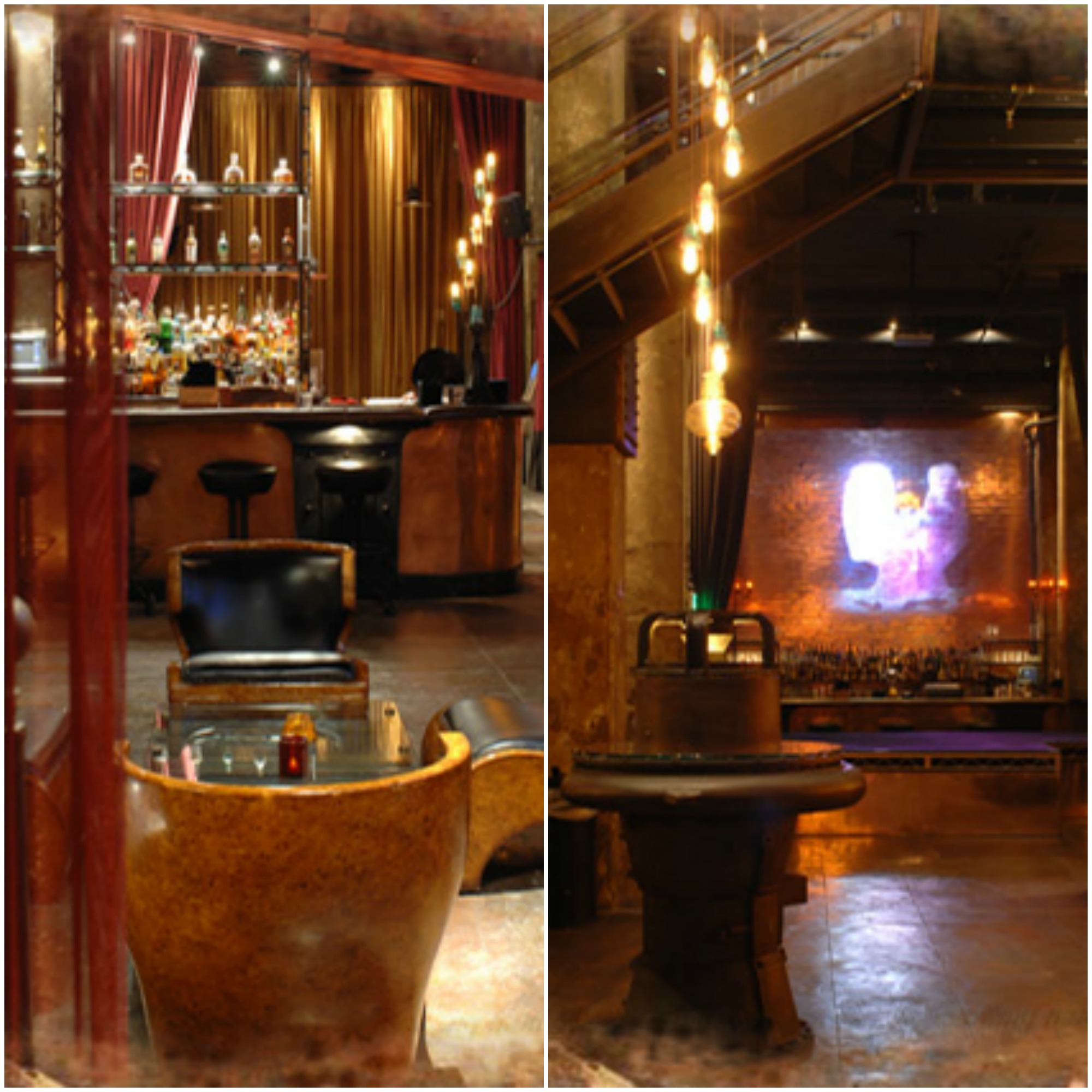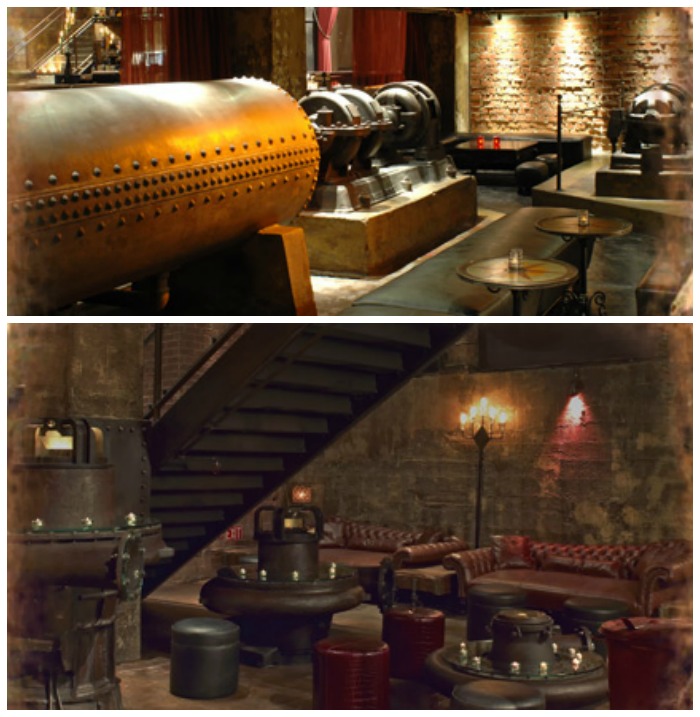 The bar often features live music and performances that fit the atmosphere in the form of cabaret, burlesque and jazz acts. On this particular night I went down to see the band Nutty, who call themselves a "hard-swingin' octet" who create jazz arrangements around classic pop and rock song performed with the swagger and style reminiscent of the Rat Pack. I especially liked their versions of "Ballroom Blitz", "Detroit Rock City" and "Pleasant Valley Sunday."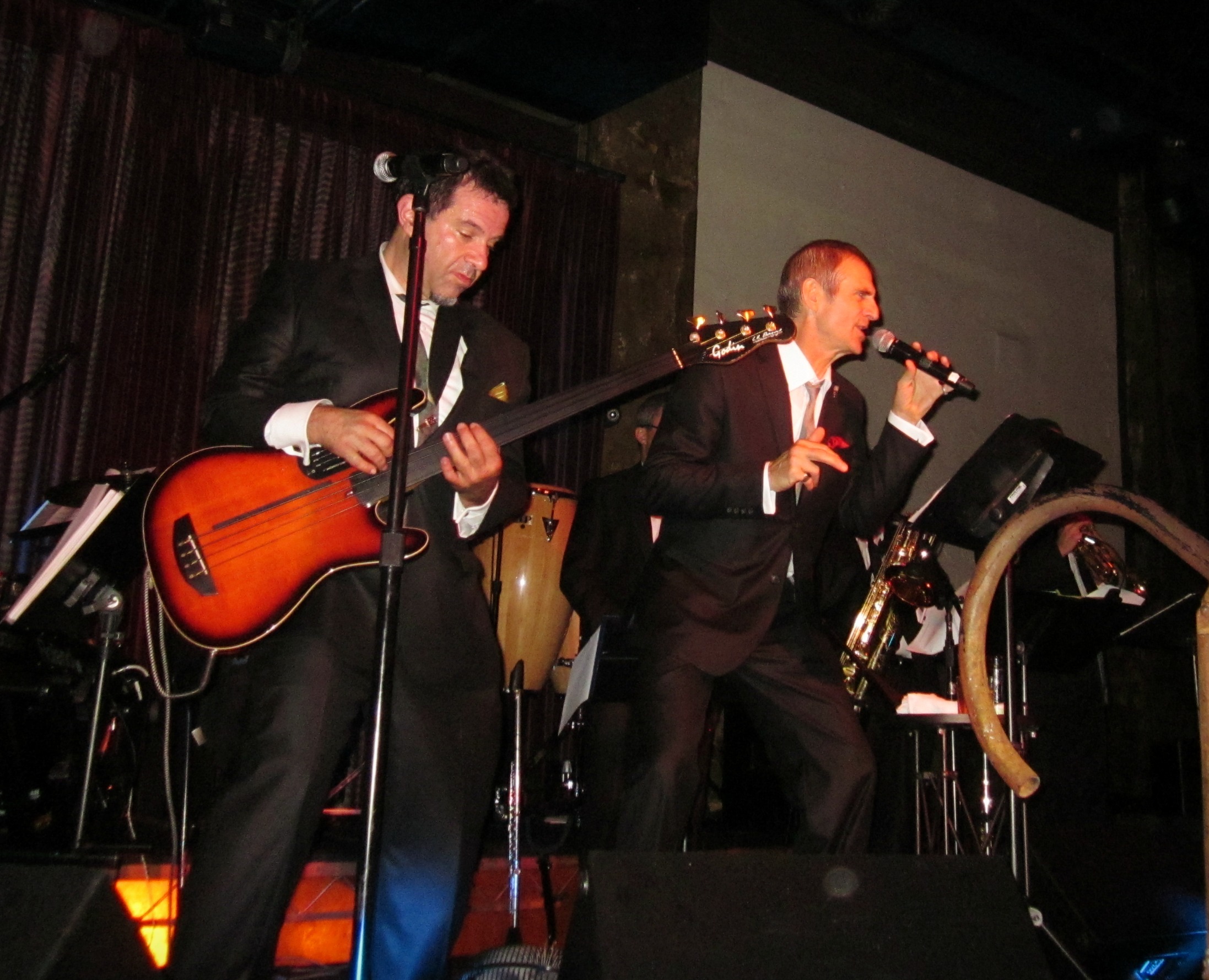 Singer Sonny Moon definitely got looser as the night went on the and the drinks went down, dancing with the girls on the dancefloor and struttin' his stuff on stage. His cocky character fit the bill perfectly and got a few laughs when he stopped in the middle of their version of "Knights In White Satin" to do a little spoken word read from "The One Hour Orgasm."
What I Wore
For the night I decided to do my own outfit mashup of punk pinup fashion, combining a vintage dress, retro hair, studded belt and spike earrings. My gal pal Eva went for a vintage Polynesian look and sampled the bar's fantastic cucumber cocktail.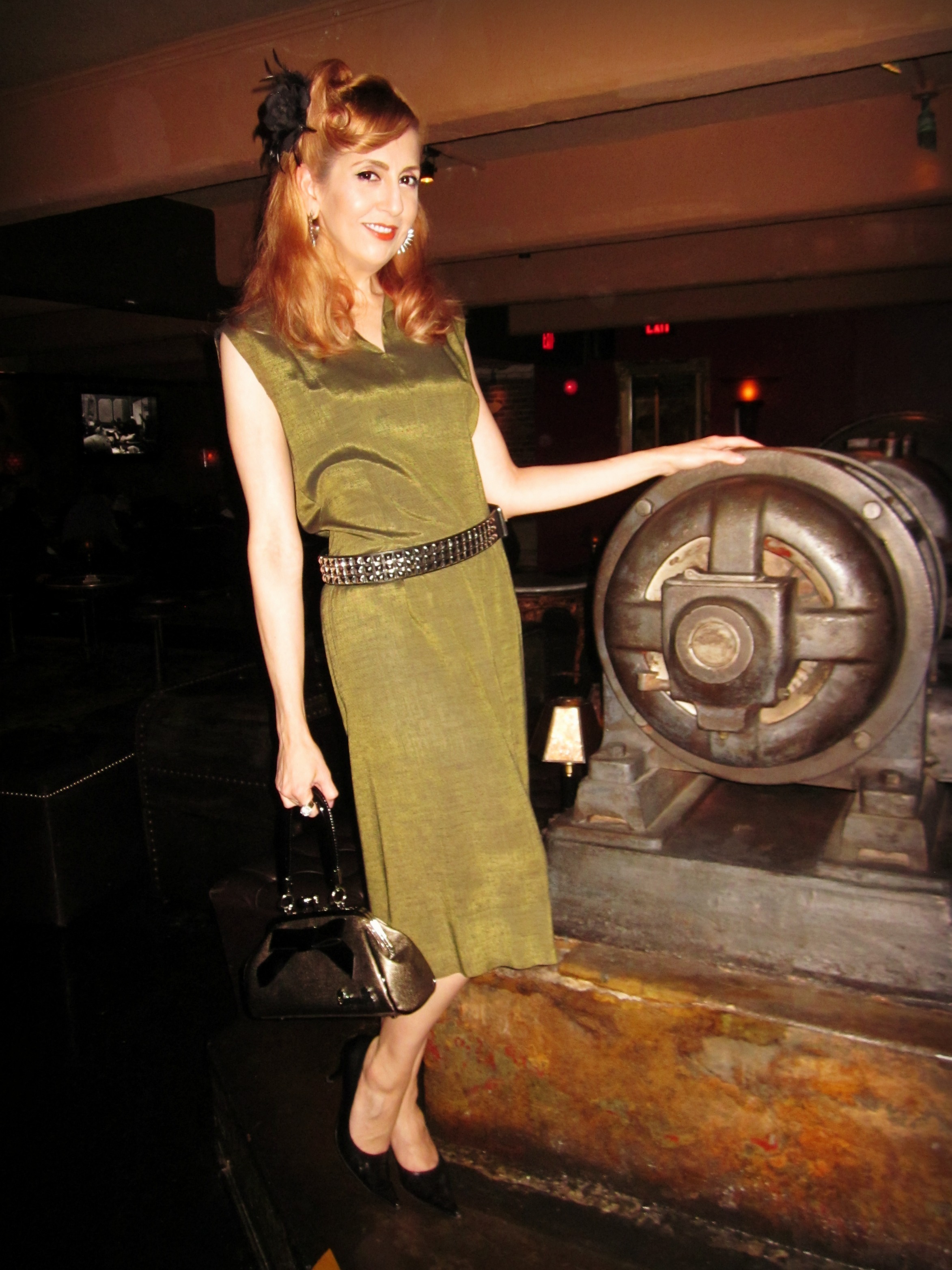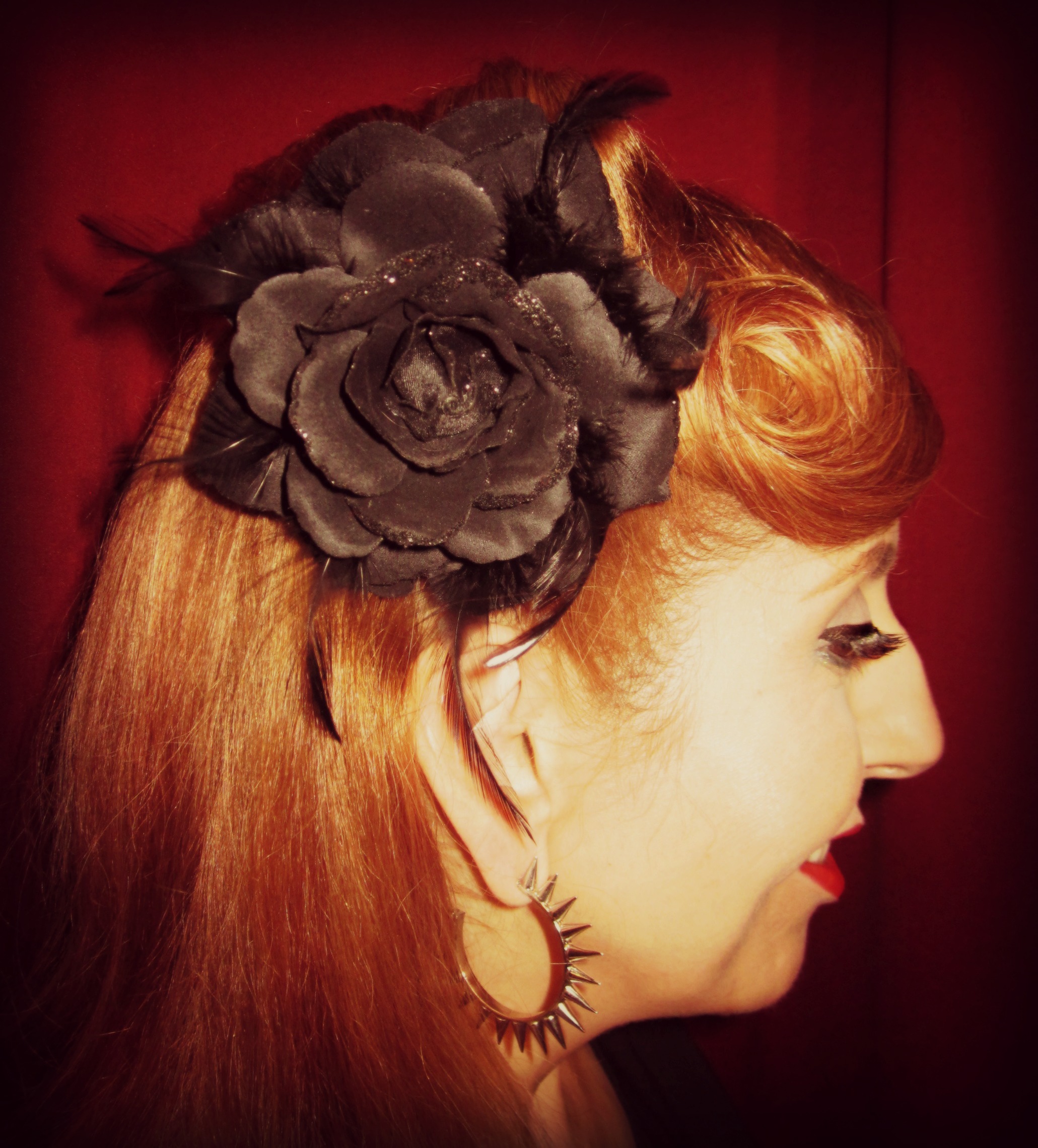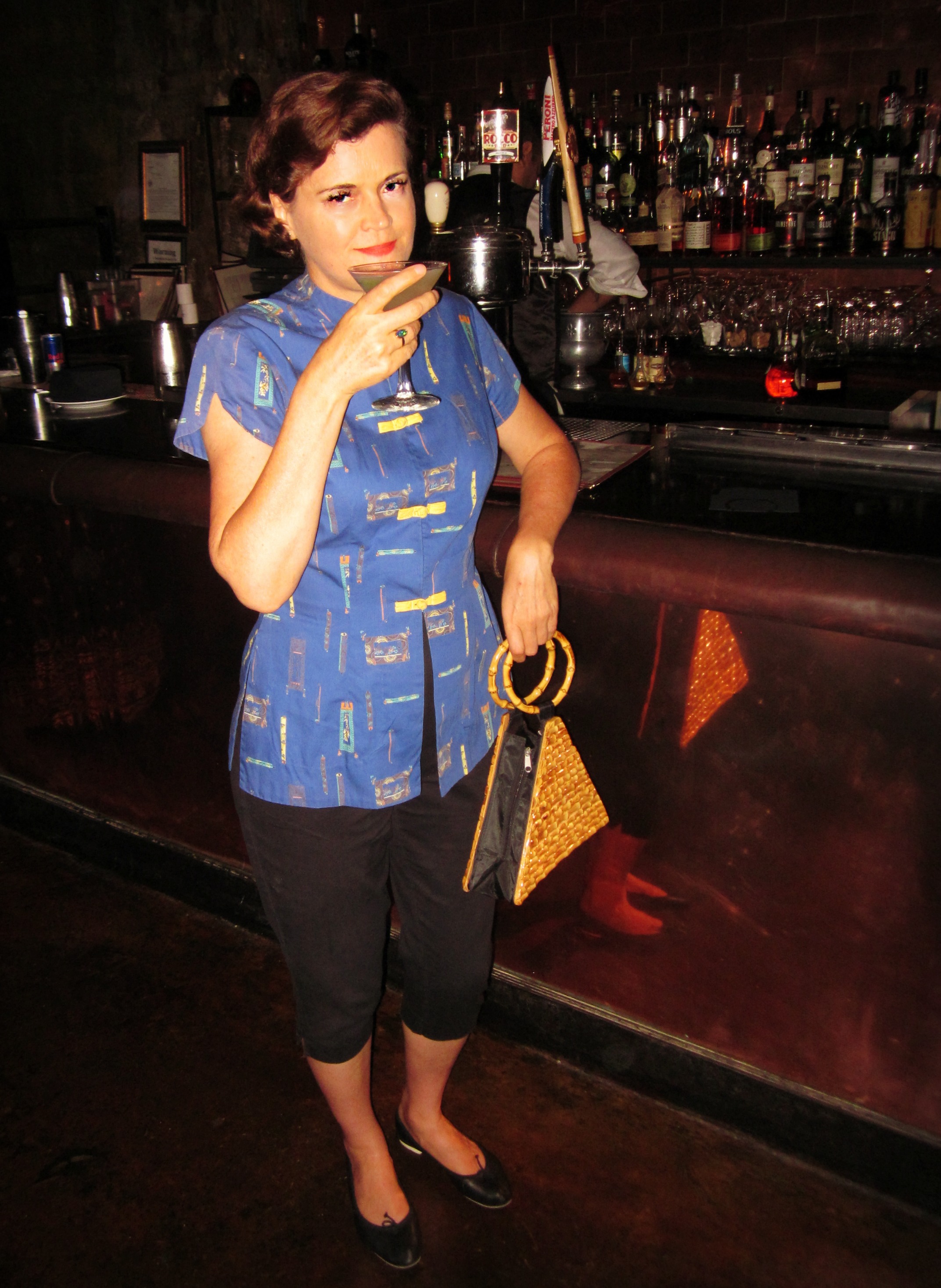 How to Dress in Punk Pinup Fashion
Punk and Pinup style seem to be go well together. I know lots of pinup girls who love punk rock as well as rockabilly and both looks go to the extreme in their subculture aesthetics. For a look of punk pinup fashion, try pairing a sweet, retro dress like this floral one or search for a vintage dress on Ebay. Juxtapose punk accessories with it to toughen it up. Here, a studded black belt plays off the grey tones in the floral print for an edgy fashion statement. A leather barbed wire accented bracelet cuff toughens the look further. For shoes, slip on some classic black pumps with studs to continue the punk theme that says you're a rocker chick with an elegant touch. Then carry all your necessities for the night in a black, leather-style purse with silver chair detail. (Click the links to shop* the look!)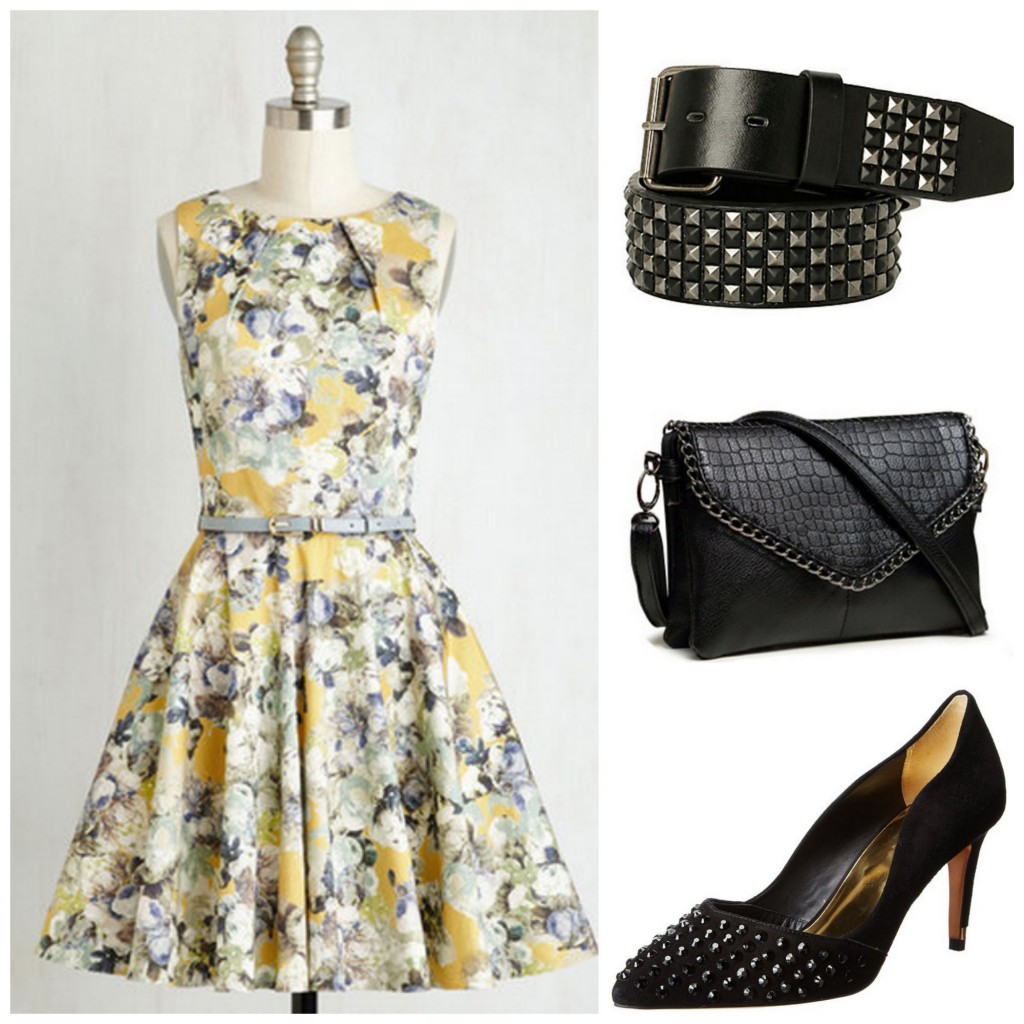 Try out this fun fashion statement next time you head to the bars in downtown LA or wherever you are!
The Edison is located at 108 W 2nd St #101, Los Angeles, CA 90012. Check the website for upcoming events.
Go get nutty,
Kastle
Photos edited with PicMonkey*: fearless photo embetterment. Get it!
*disclosure
Tags:
bars in Downtown LA
,
bars in Los Angeles
,
Kastle Waserman
,
pinup style
,
punk style
,
vintage style