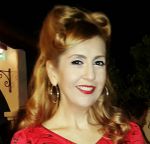 "I know it's only rock 'n' roll, but I like it." Truer words were never spoken. And this song by the Rolling Stones is fitting for a little bar on Hollywood Boulevard called Loaded. An ode to rockers everywhere, this bar has it down when it comes to underground cool. With a dark and decadent vibe, a killer jukebox, and fantastic photo murals of rock idols including Keith Richards, Sid Vicious, and Johnny Thunders in their glory days, plus iconic moments in rock history such as the police storming a Ramones/Black Flag concert. There's even a wall of concert-style amplifiers that read "Loaded" with a sneaky door where the kitchen delivers orders to the bar.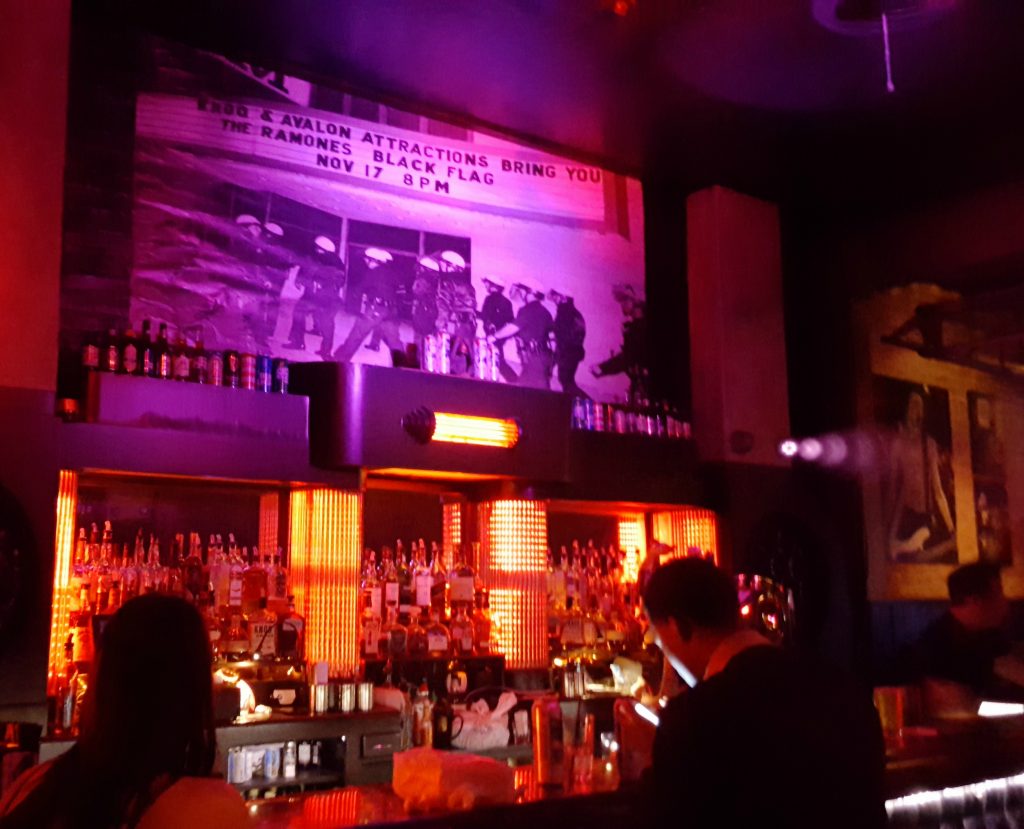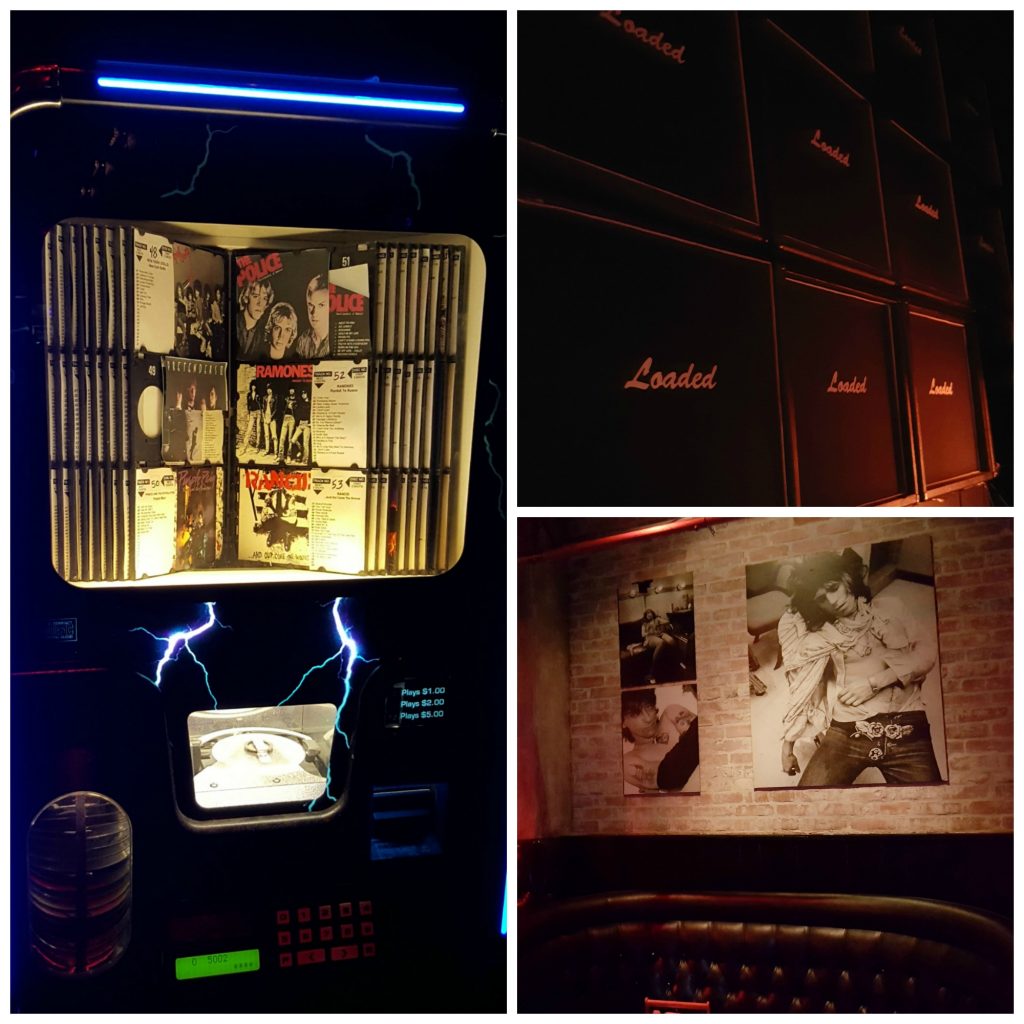 Speaking of sneaky doors, along a wall of sticker-covered metal lockers is another secret passageway to a room used for live music. On the night I attended, there was a special show by Boots Electric, featuring members of Eagles of Death Metal. But the stage setup is far from ideal. The booths and bar create a narrow standing area, and the stage is level to the floor making it hard to see the band, especially a band that packs a room like this one did.
On most nights, the bar is laid back and a great place to grab a drink and meal. It especially comes in handy for late night bites with the kitchen staying open until 1 a.m., a rarity in Los Angeles.
It's the perfect place for your rock 'n' roll fix.
What I Wore
Dressing rocker style to me always means taking a cue from my rock star idols. Fitted clothing always looks tough, so tight crop pants in sharp red do the trick. I've seen many a musician wear pinstripes and vests, so I had to grab this one off eBay and pull it on over a black tank top. Some medium-height heels add a little flirt appeal. I added some artsy, statement earrings and a vintage handbag.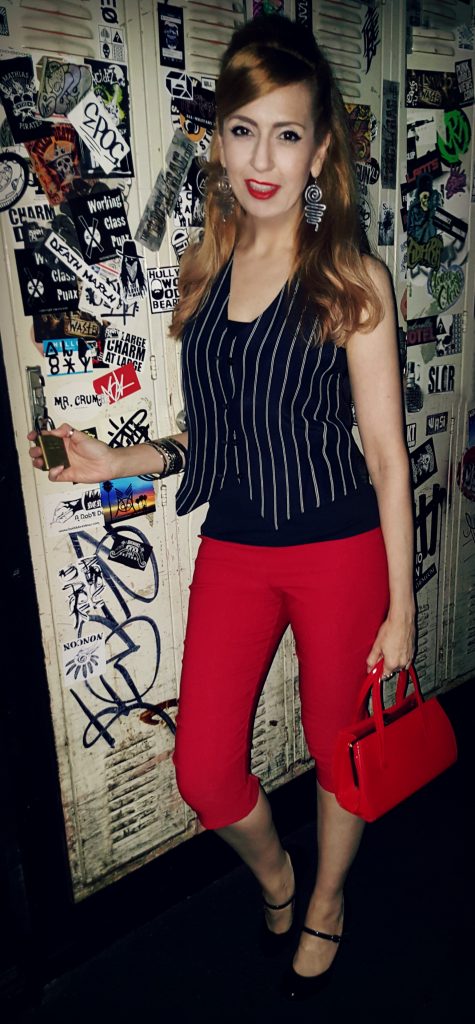 What to Wear
Embrace your rocker self with some '70s glam. Think of the character Penny Lane in the film "Almost Famous" (one of my all-time favorite flicks!) to get an authentic rock-lover look. Top some distressed and always chic skinny jeans with a vintage-style concert T-shirt. Red, lace-up, chunky boots with rose accents will have you stepping out in style. Stay warm while looking cool in a corduroy, burgundy, duster coat with a glam faux fur color. You might just be asked to join a band! Click the links to shop* this look!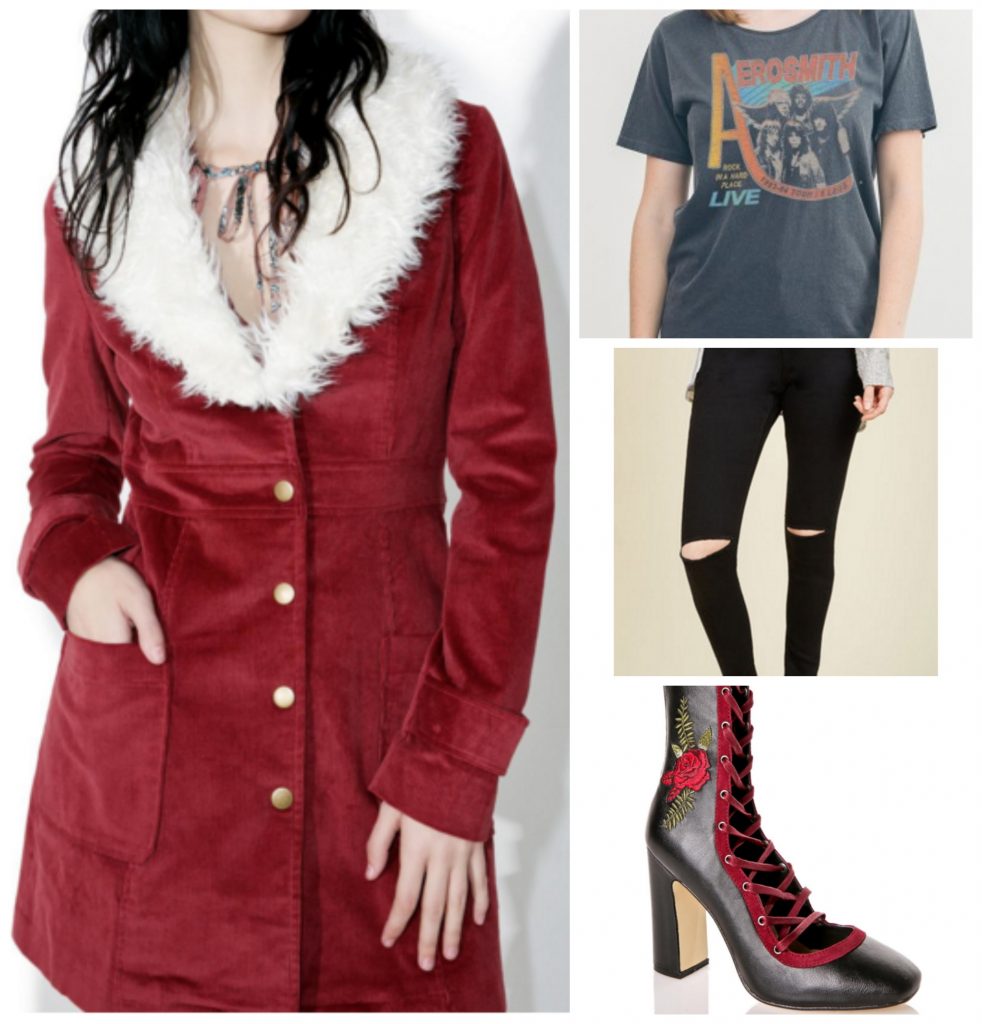 Loaded is located at 6377 Hollywood Blvd, Los Angeles, CA 90028
Start me up,
Kastle

Tags:
bars in Los Angeles
,
Loaded Hollywood