Museum Day: Robert Mapplethorpe at LACMA
May 26, 2016
by stilettocity — Posted in Fashion, Where to Go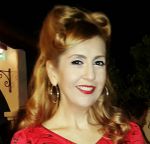 My fellow rockers probably know Robert Mapplethorpe through his relationship with musician/poet Patti Smith, and while that may be the musical gateway entry to this masterful photographer, it's a worthy one. If you read Smith's book "Just Kids" you'll get a wonderful and moving insight into the person he was and what inspired him. During his all-too-brief career, Mapplethorpe churned out striking images, experimenting with contrasting and controversial subject matters – from a female body builder on display under beautiful lighting to the boyish Patti Smith herself showing her own toughness and vulnerability. He also photographed the rock and art movers and shakers of the New York's late '60s and '70s, including such faces as Andy Warhol, Debbie Harry, Iggy Pop, Constance and Candy Darling.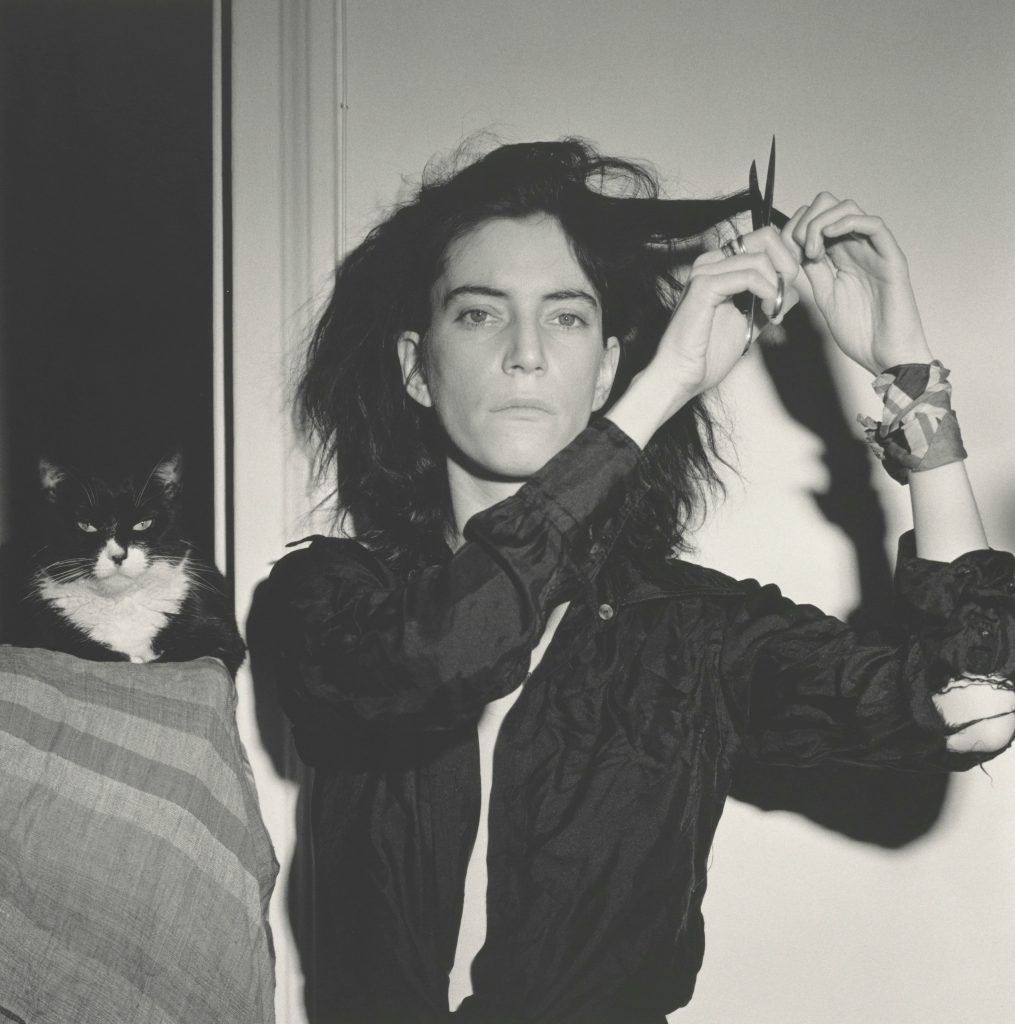 But Mapplethorpe may best be known for his risqué images of the underground S&M scene, entrusting the community by participating in it and photographing it as he saw it, in highly stylized black and white.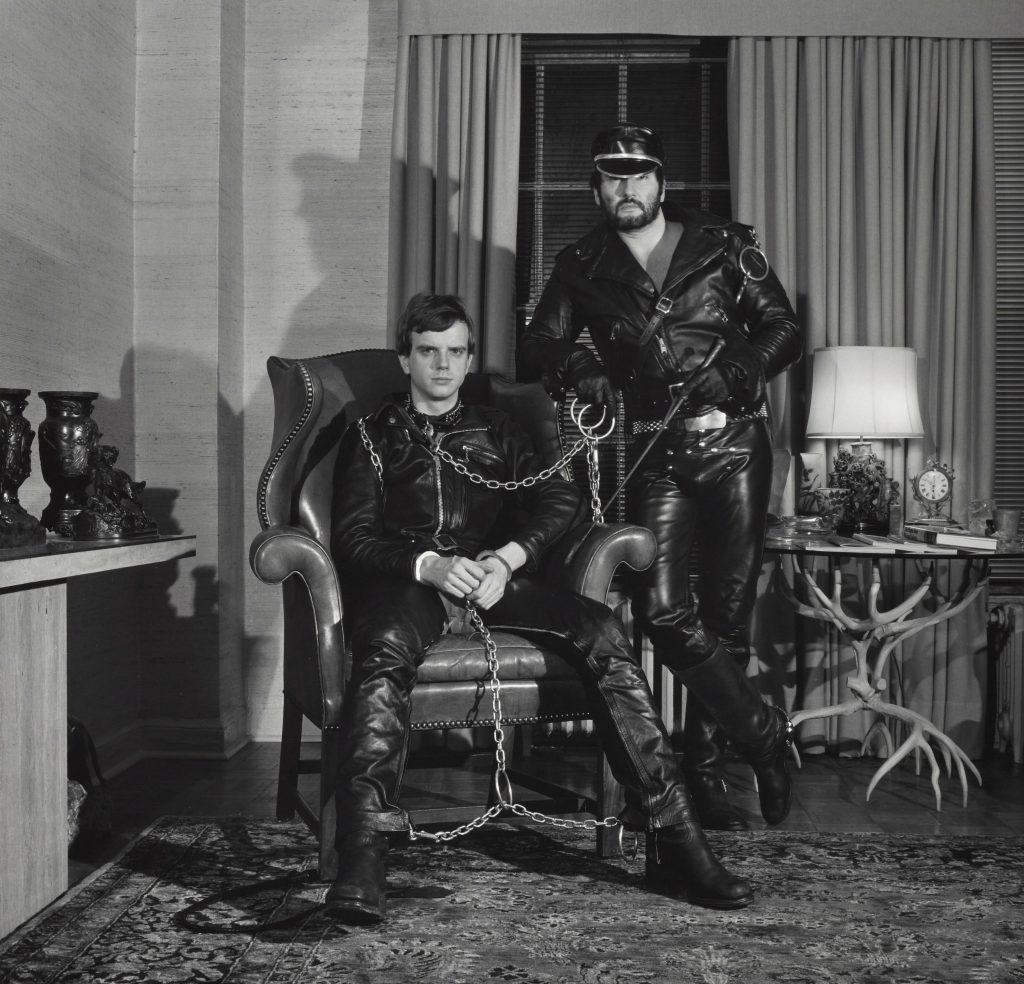 There is also Mapplethorpe's softer side, those of flowers and their beautiful colorful lines. With everything he did, he strove for perfection, and in art, that is something hard to achieve. While we may never know if he felt he got there, in the stunning self portraits, he looks pretty perfect to us. Mapplethorpe died of AIDS in 1989 but his work is clearly not forgotten and is currently on display in a double exhibit at The Los Angeles County Museum of Art and at the Getty.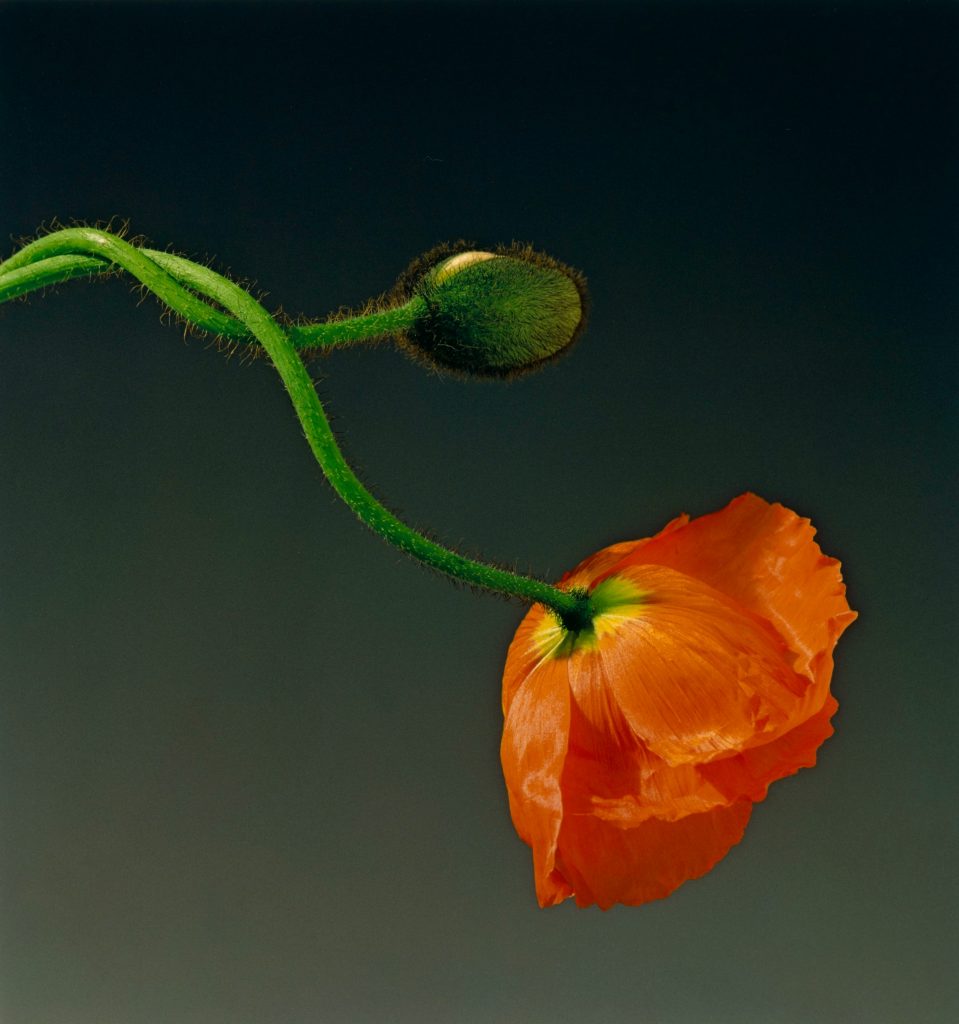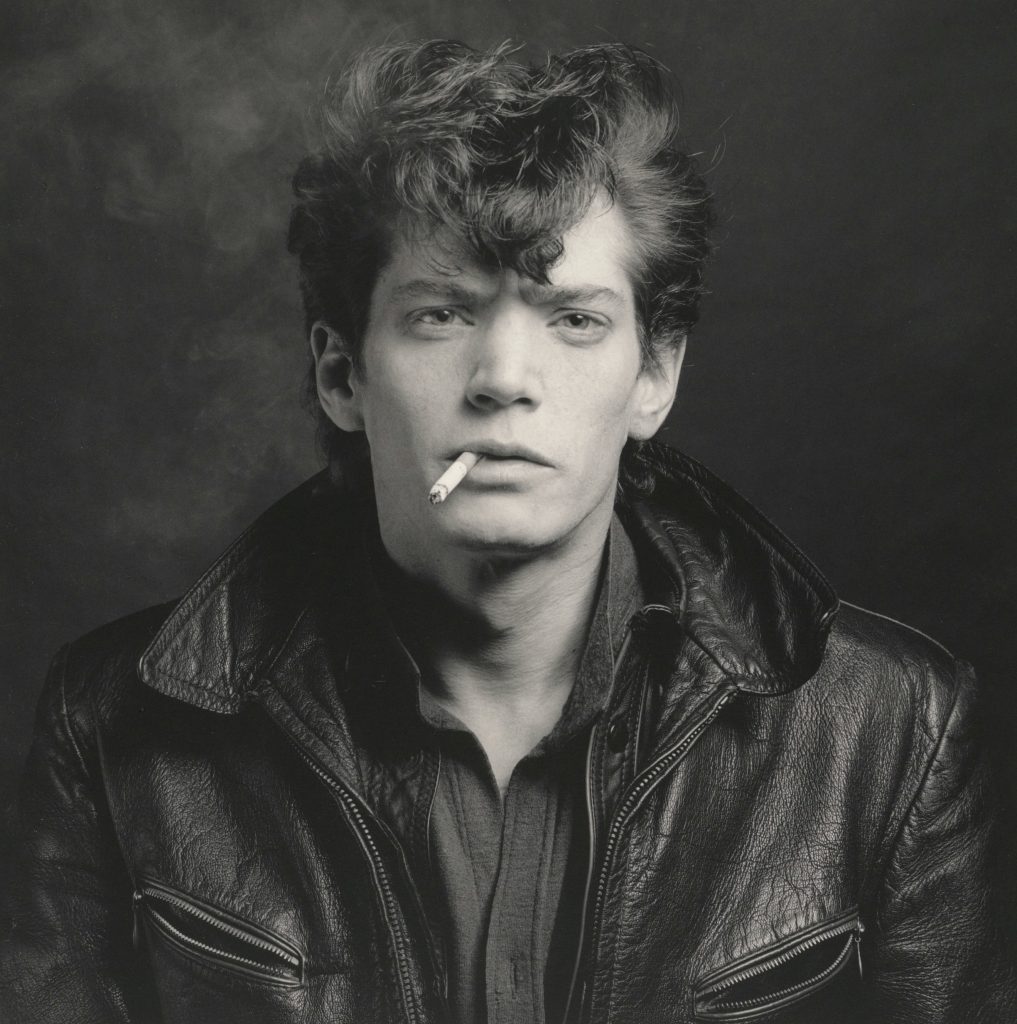 I went to LACMA on a Saturday afternoon to check it out. The museum came to Wilshire Boulevard in 1965. Now some 50 years later, the grounds have expanded across over 20 acres in the heart of Los Angeles with several buildings featuring art exhibits as well as films and special events in the 600-seat Bing Theater. The open walkways and green space between the buildings are dotted with sculptural displays to wander through, including "Levitated Mass," a large scale sculpture by Michael Heizer consisting of a 340 ton boulder affixed above a concrete trench pathway. The piece was a real "rock star" when it was transported through the streets of Los Angeles to the museum in 2012. Also on the grounds is the iconic Urban Light exhibit by Chris Burdan, consisting of 202 restored cast iron antique street lamps that create the ultimate photo op.
What I Wore
On this perfect California spring day, I brought out some vintage florals that went nicely with Mapplethorpe's quest for the perfect petal moment. I paired the 1960s top with a pair of pink, lobe climbing, pink leaf vintage earrings, a pair of capri pants, Mary Jane heels and bright pink vintage-reproduction handbag. I just couldn't resist the opportunity to pose with the Urban Lights.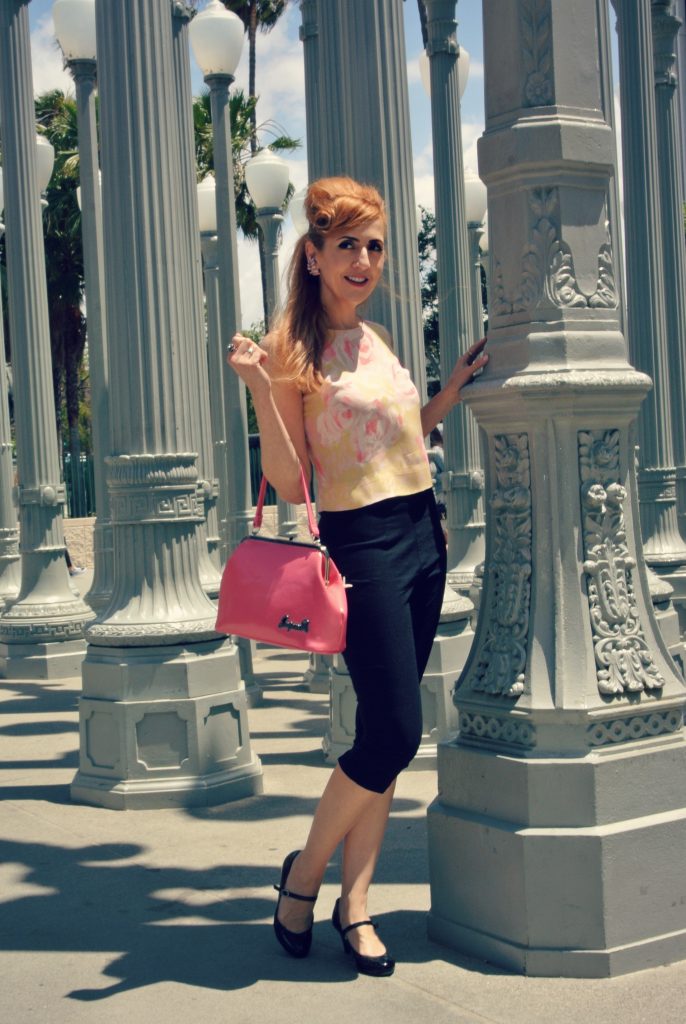 What To Wear
A day at the museum is a perfect opportunity to show some casual style. Take a cue from Mapplethorpe's love of juxtaposition by pairing a floral blazer with some tough, zip accented skinny jeans, a fitted white t-shirt and naughty but sweet bow-tie leatherette choker necklace. Click the links to shop* this look.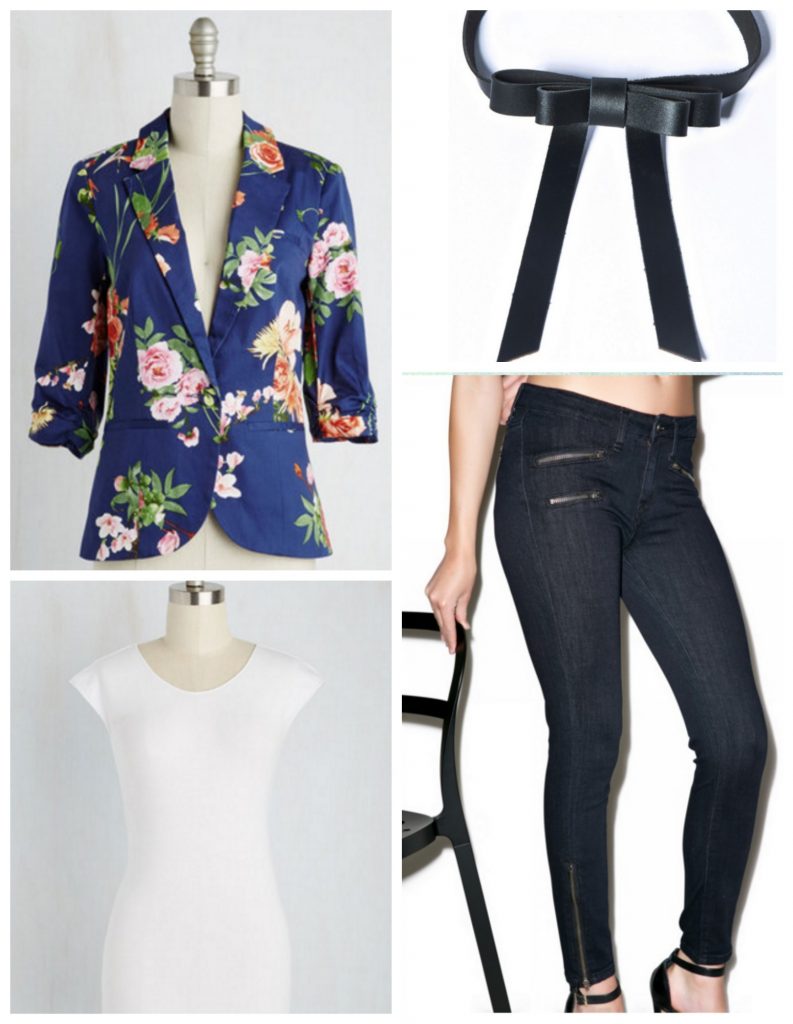 LACMA is located at 5905 Wilshire Blvd, Los Angeles, CA 90036
The Robert Mapplethorpe exhibit runs through July 31.
Picture perfect,
Kastle
Photos of Patti Smith, Brian Ridley and Lyle Heeter, Poppy and Robert Mapplethorpe courtesy of LACMA.
Photos edited with PicMonkey*. Get it!

Tags:
Kastle Waserman
,
Museums in Los Angeles
,
Robert Mapplethorpe