Where to Cap a Night on the Town with a Sweet Treat
September 21, 2016
by stilettocity — Posted in Fashion, Where to Go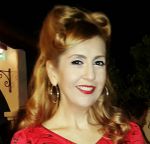 Going out for ice cream is officially a thing in Los Angeles. Unique ice cream shops can be seen with lines around the block for sweet, creamy treats. And when the hot summer weather here runs into late October, any time is ice cream time!
One ice cream shop that notoriously has lines out front is MILK on Beverly Boulevard (there's also one in Silver Lake). I stopped by to try one of their most beloved products – the ice cream sandwich with macaroon cookies.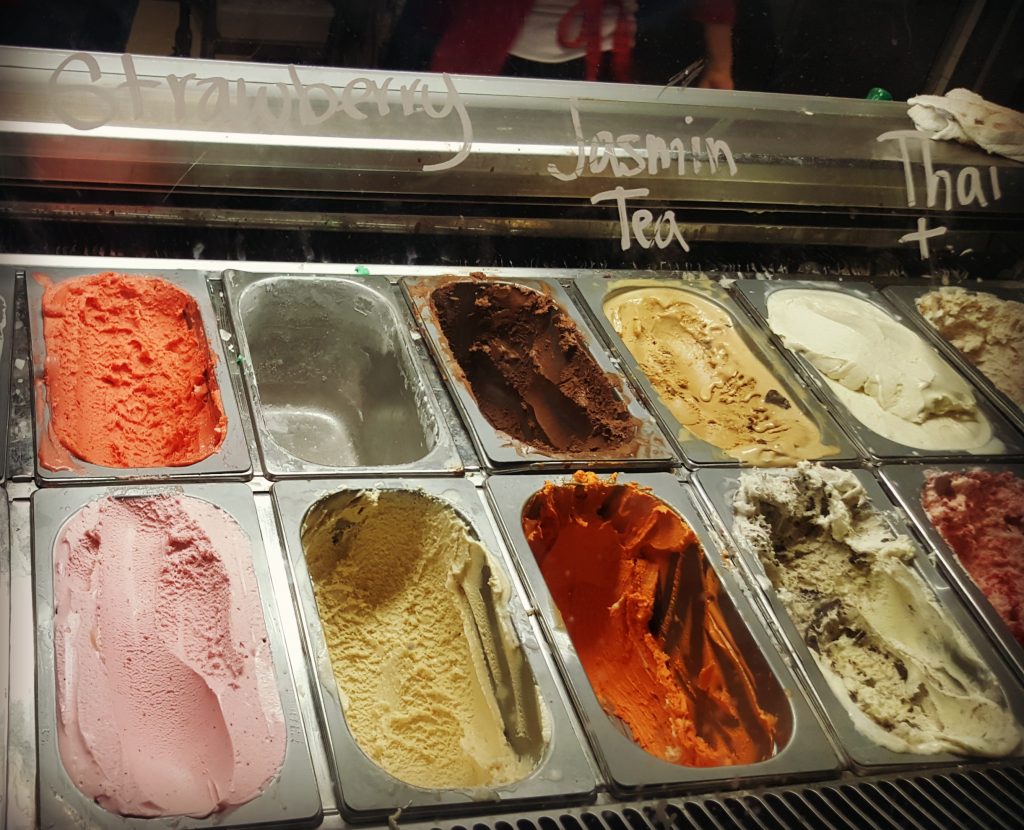 We got lucky going after dinner one night and happened to catch a brief moment when there wasn't a line. Of course, as we approached the counter, we turned around and there was a line out the door! What timing! Mind you, the place is pretty tiny, with sparse décor and just enough room for the ice cream counter, a counter of baked treats and a couple of small tables and chairs. But hey, ice cream is meant to be enjoyed outside, right?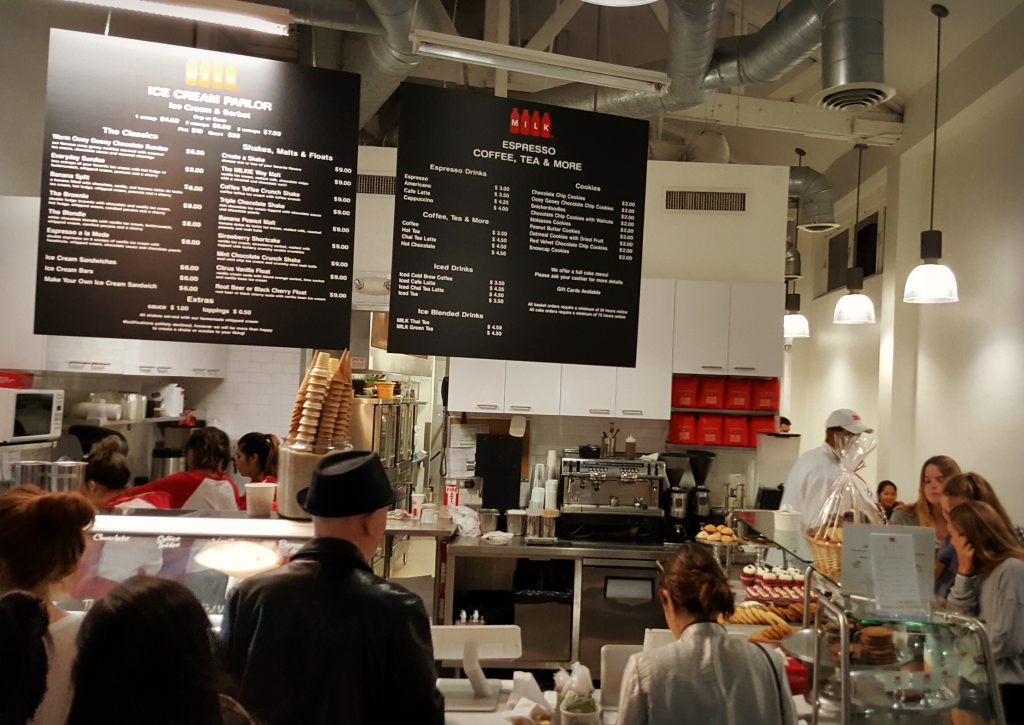 There are several ice cream sandwich flavors to choose from, While the Fruity Pebbles one looked colorful and enticing with cereal sprinkles, I opted for Red Velvet. Oh my, was it good. The macaroons were soft enough to bite into and half of it is iced so the ice cream doesn't melt out while you hold it. Believe me, it's BIG, so you're going to be working on it a while!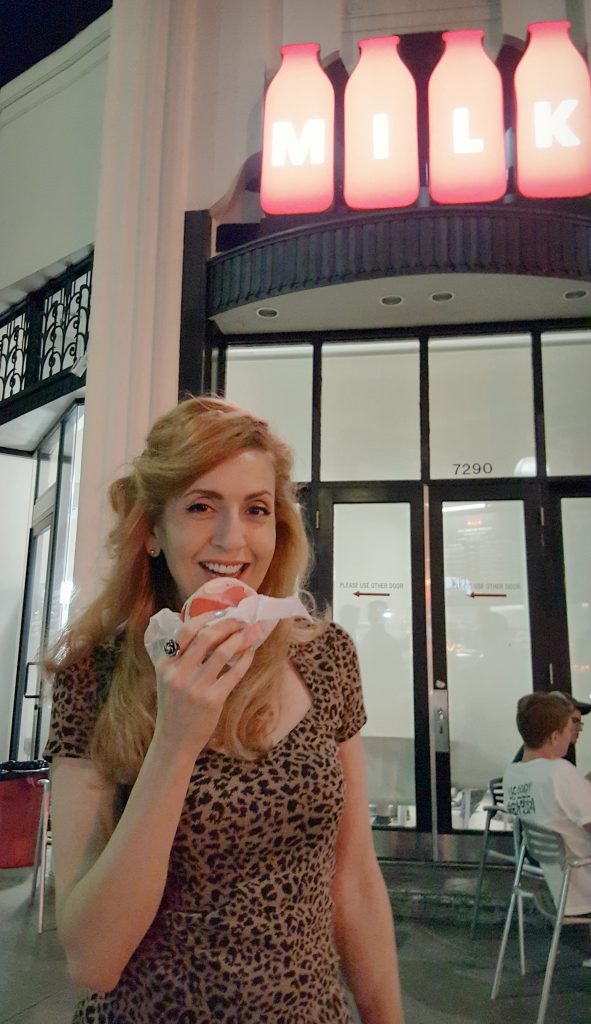 If you don't mind standing in line for a good thing, MILK is the place to go for an occasional diet-busting sugar fix!
What I Wore
For dinner on the town, I opted for a leopard print top, simple pencil skirt and vintage, basket-weave handbag. Retro heels and a statement necklace dress up the look .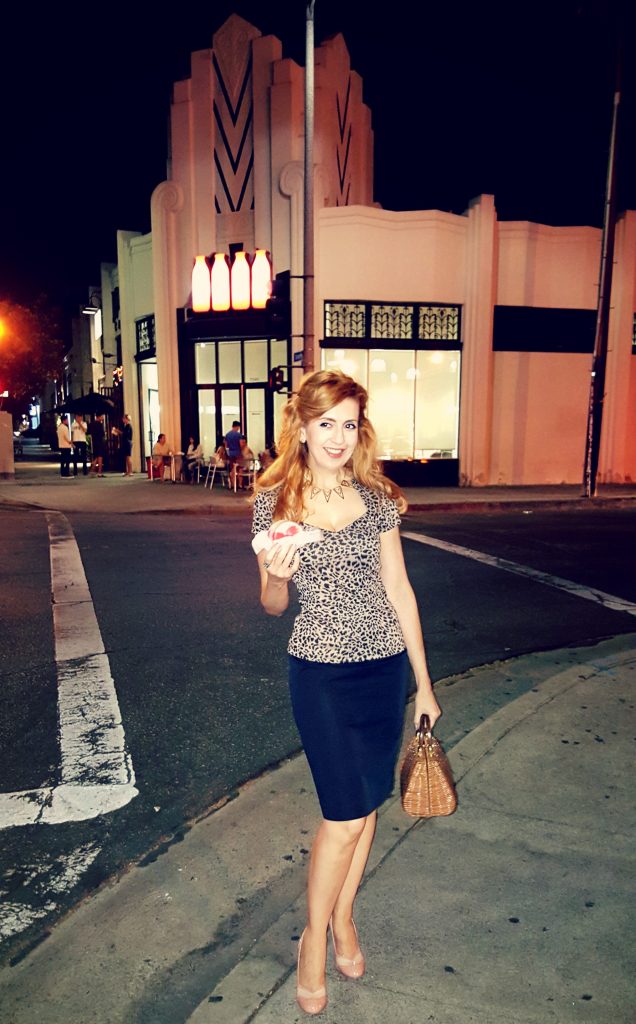 What To Wear
Put yourself in an ice cream mood with cool separates that can take you around town for food and fun. A light T-shirt with a triple scoop of ice cream will let people know what you're about. And if that's not enough, how about some ice cream cone-style heels with pearl sprinkles! Grab a girly pink moto jacket to keep you warm as the night air gets cooler in the fall – and to help with any ice cream chills! Dress it all up with a modern statement necklace. Click the links to shop* this look.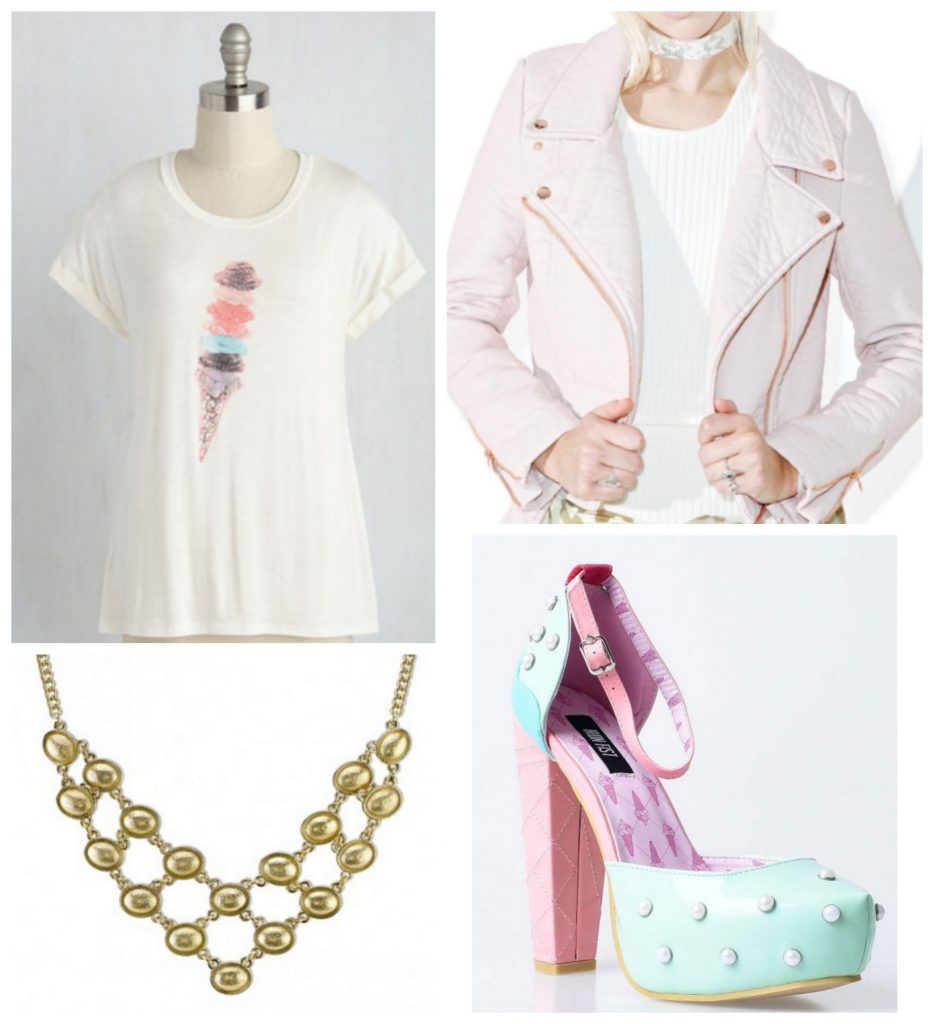 Milk is located at 7290 Beverly Blvd, Los Angeles, CA 90036
I s'cream, you s'cream,
Kastle