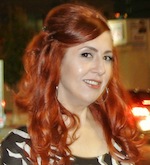 t's pretty clear that any girl who wears vintage-inspired fashion is usually a unique personality. For this reason, the store Unique Vintage, which a caters to retro fashion lovers, decided to showcase their customers and employees who live in looks from the 1920s-70s and also lead unique lives.
They kicked off their "I Am Unique" Campaign with a party in their Burbank store. Cocktails, photos ops and deep discounts does a party make! So I went to check out the scene and a say hello to my pal Nicolle of Niccoco Creations who had her own table selling her gorgeous flower hair clips.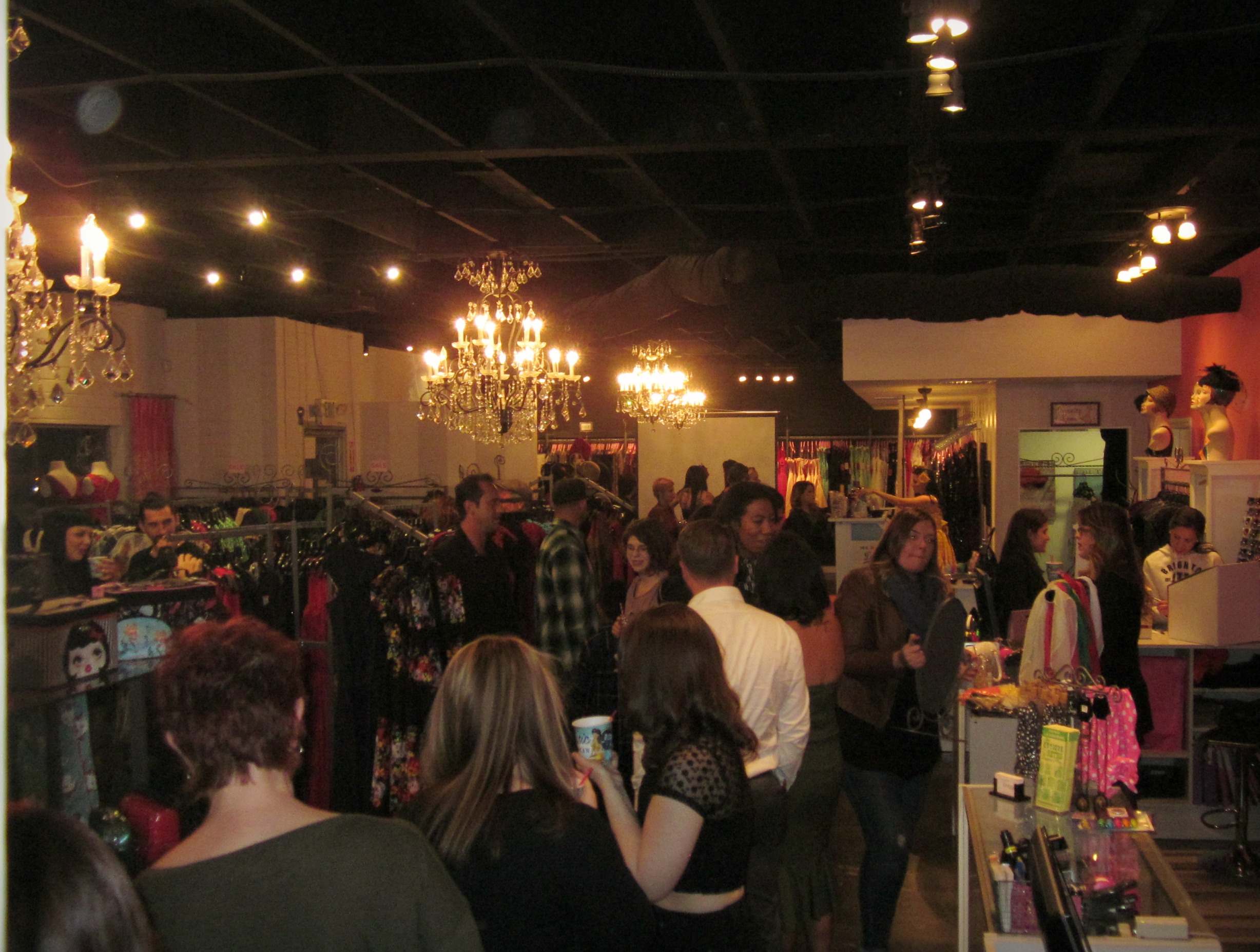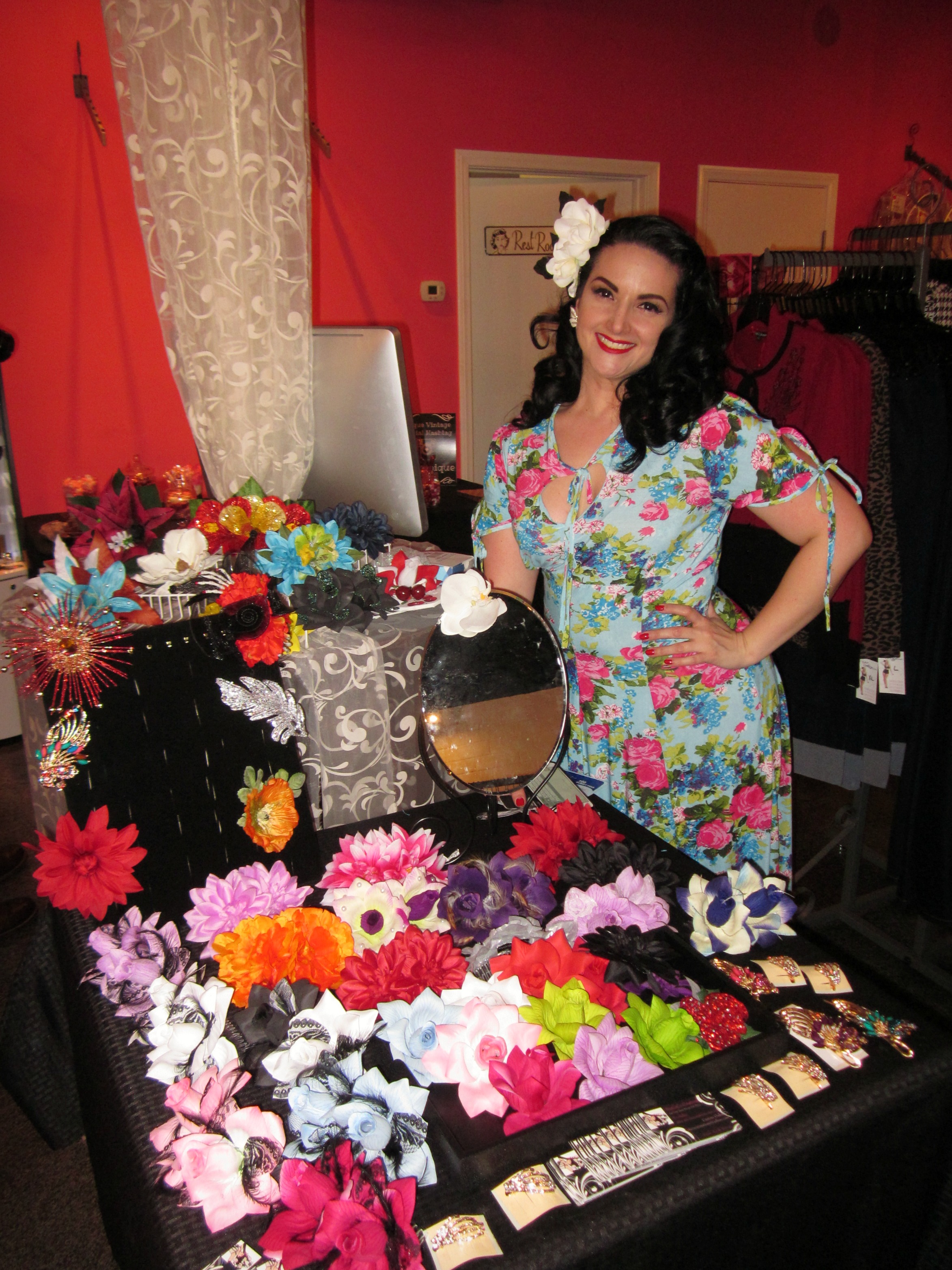 Also in attendance were many of the women featured in the Unique Vintage commercial and I have to say Queenie the pitbull stole the show in her pink tutu, pearls and sweet disposition. Queenie, and her owner Michelle Choi, represent Pinups for Pitbulls, an organization whose mission is to to educate people about the history, temperament, and plight of pitbulls, who often get a bad rap as being overly-aggressive animals.
I did some shopping from the sale rack (I love a good deal!) and scored a fabulous dress for a steal. Look for it featured in an upcoming blog post!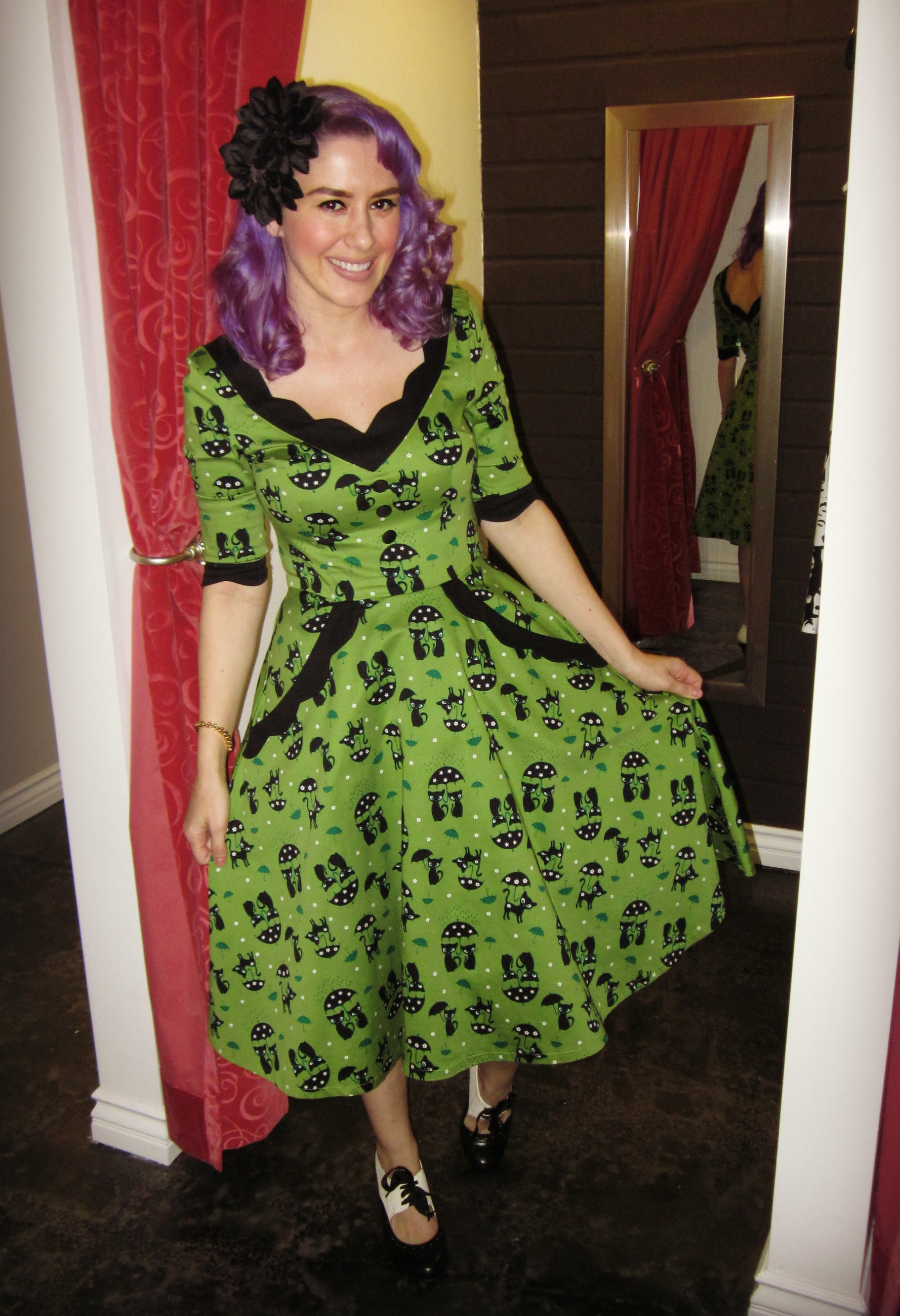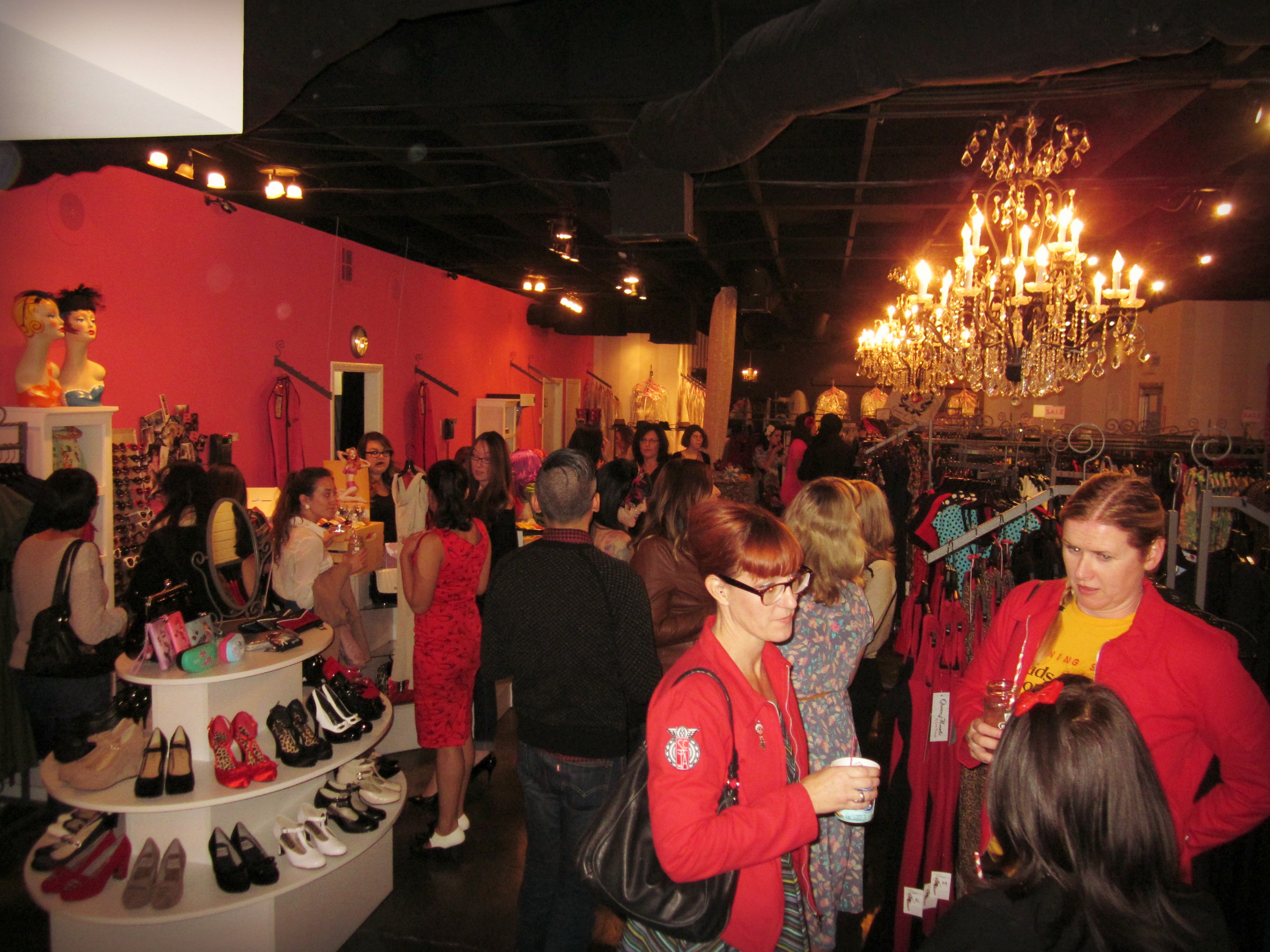 Great party all around. Look for Unique Vintage to build on the "IAmUnique" Campaign every month and if you have a photo you want to share with your "Unique" look, be sure to tag it #IAmUnique
Be you – nobody else can be!
Kastle
I am not affiliated with or sponsored by any advertisements shown below. They are placed by WordPress.
Tags:
Kastle Waserman
,
MOD
,
Niccoco Creations
,
retro fashion
,
rockabilly
,
Stiletto City
,
Unique Vintage
,
vintage fashion