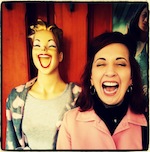 I'm always one to respect a party girl who knows how to work a room like she's running a business. To me that's what singer Ke$ha represents.  She's made female bravado, DIY club fashions and big dance floor beats a profession that can earn you serious cash and take you around the world – now that's living!
Ke$sha caught my attention with her hit, "TiK ToK' and I liked her glitter and whisky-soaked, up-all-night swagger and unique party-chatter lyrics. With her newest album, she throws in a bit more rock 'n' roll attitude and even some punk, pulling in Godfather of rebel riffs, Iggy Pop (who I love!)
If that's not enough, she also released a book, "My Crazy Beautiful Life,"* which gives an inside look at her humble childhood as the kid of a single-parent, songwriting mother, roaming the streets of Hollywood as a teenager and later touring the world and settling in to record a second album.
Click here to read my review of Ke$ha's new book and her second album, "Warrior," which I've been cranking almost non-stop for the past couple of weeks!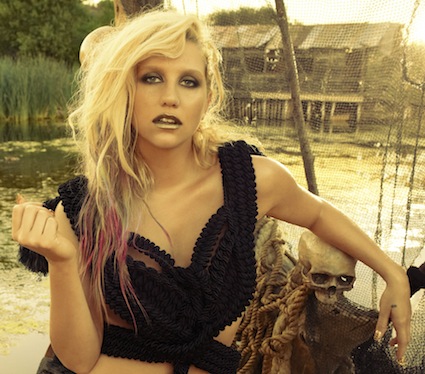 Get it girl!
Kastle
Photo courtesy of RCA Publicity
*Book provided by RCA Publicity
album review
,
book review
,
Iggy Pop
,
Kastle Waserman
,
Kastle Wasserman
,
Ke$ha
,
Kesha
,
music review
,
rock music
,
Stiletto City
,
Tik Tok