Trip Report: Lake Tahoe
November 1, 2014
by stilettocity — Posted in Event Reviews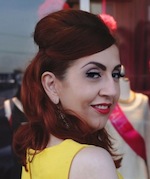 Every fall, as the summers linger in Los Angeles and the heat overstays its welcome, I get antsy to leave town and head for some cool, crisp weather. This year, I was particularly anxious to see the leaves put on their lush, colorful displays of golds and reds, which is just pure poetry to me.
We decided to head for Lake Tahoe, a place my parents always spoke fondly of because they went several times to celebrate special occasions, "You have to take the full drive around the lake" they told me.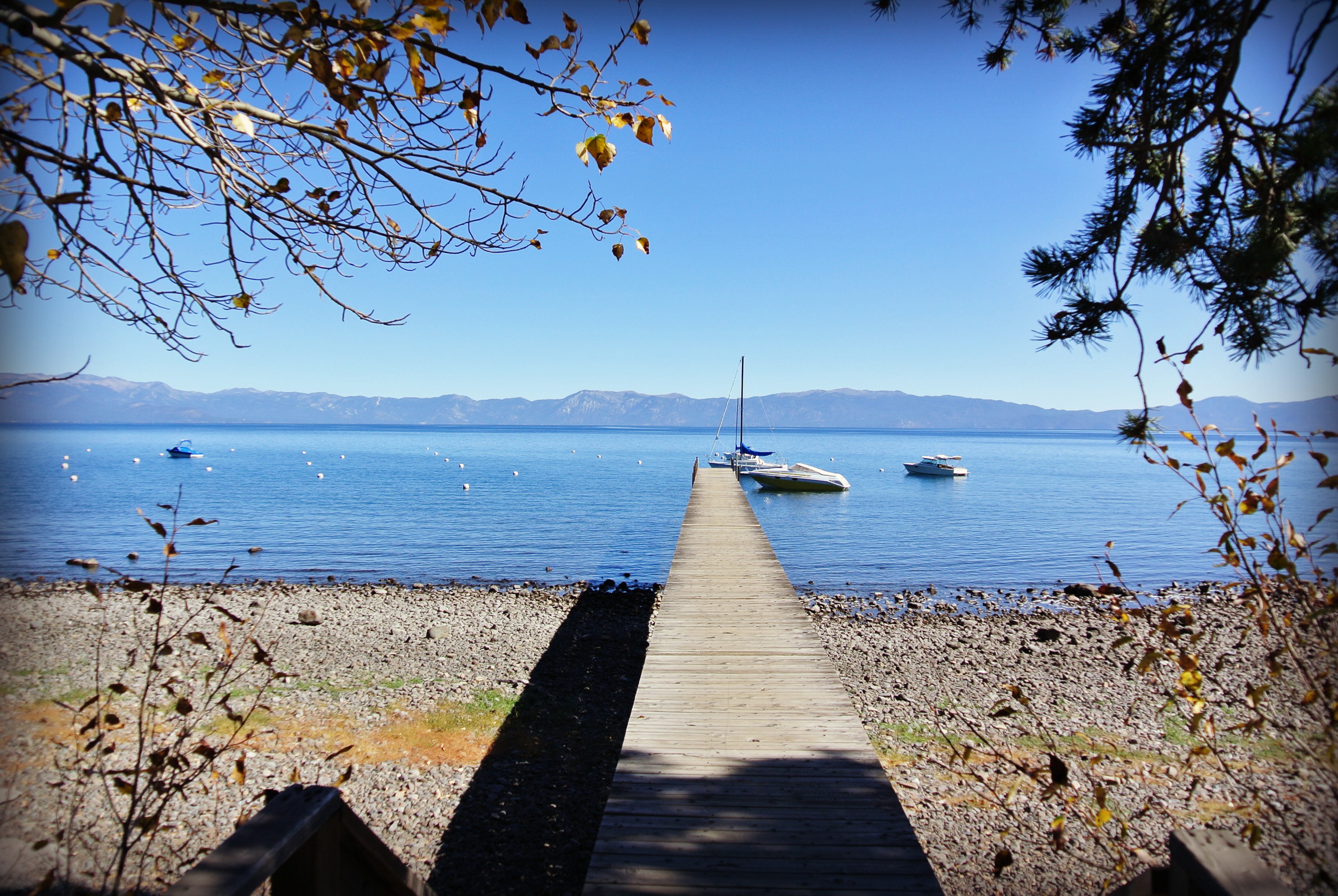 So we packed up and headed for Nevada. First stop Reno, affectionately known as the "biggest little city in the world," which combines the quaint charm of small town life down the Truckee river, where we strolled down the river walk and stopped for a tasty lunch at the Wild River Grill. Then we did a quick exploration of the casino district which looked like it hadn't changed since the Rat Pack ruled here. I love the vintage vibe but it also felt just a tad tawdry.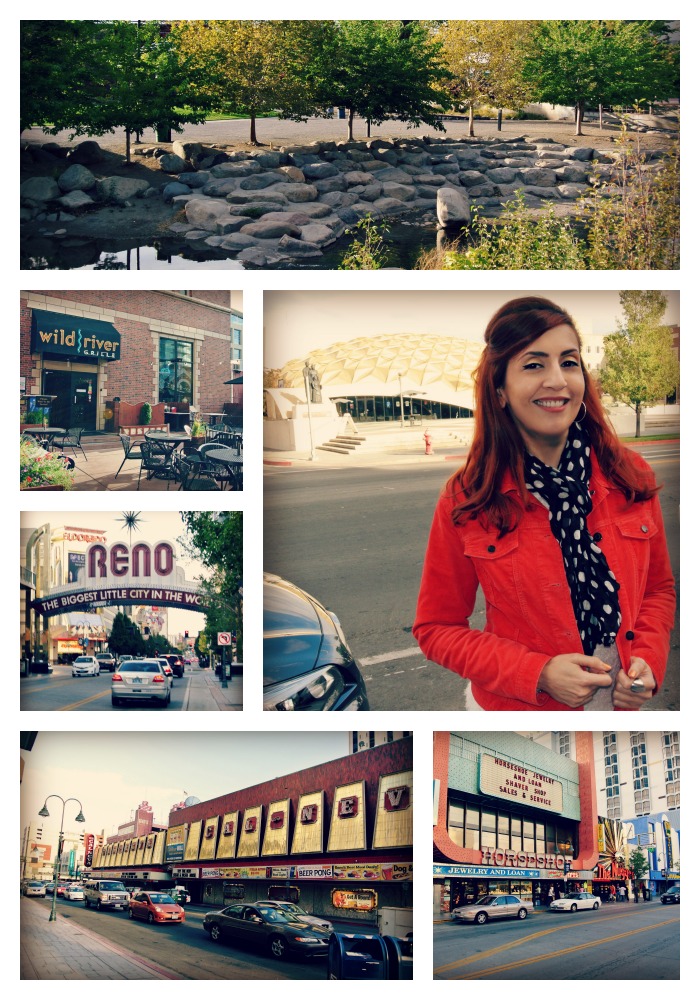 Then a drive through Carson City brought us to higher elevations where we saw the gorgeous blue of the lake peek through the trees of Tahoe.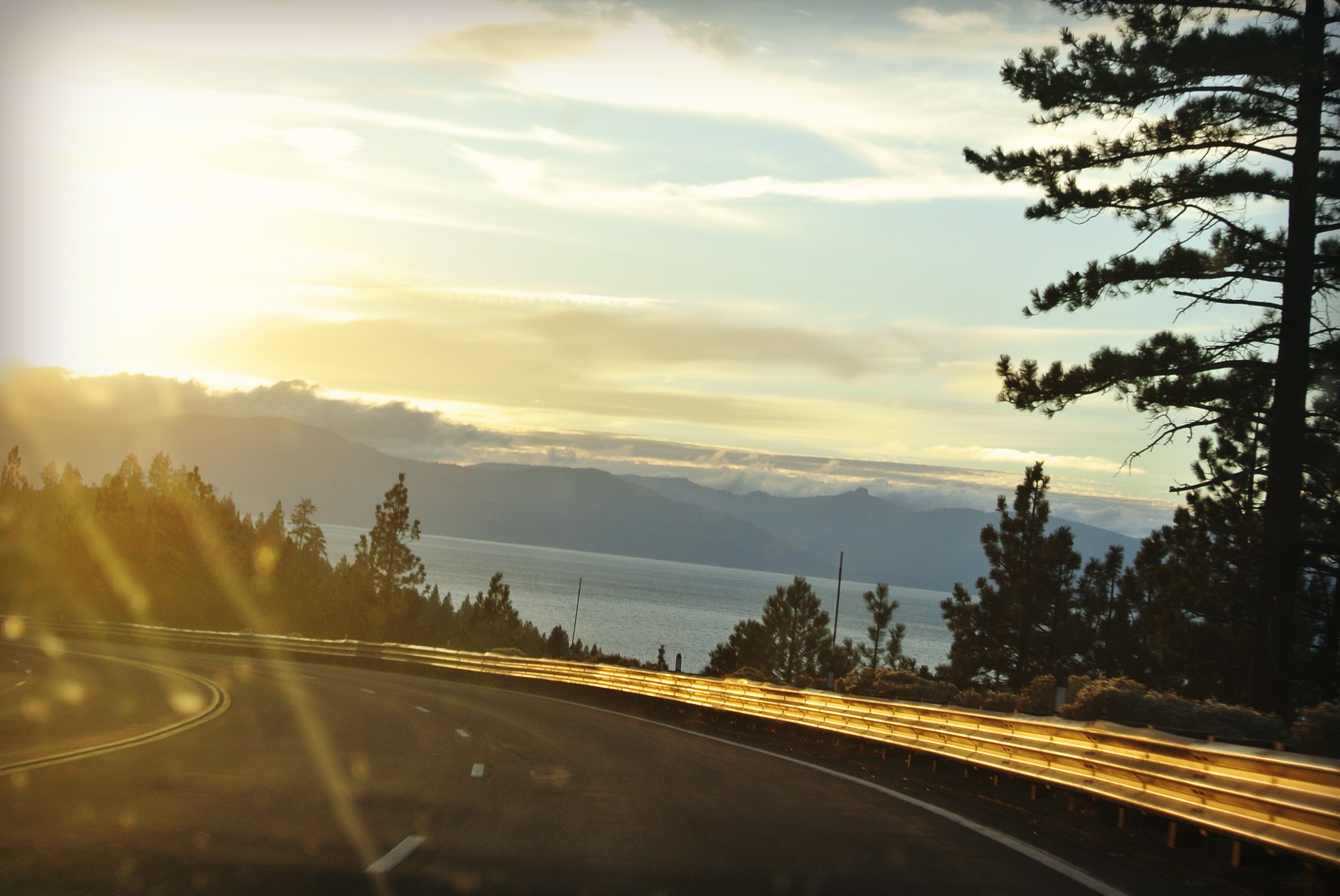 The weather hovered around 60 degrees and we arrived in time for sunset and a few pictures before the temperatures dropped into the 30's. Then we checked into the Zephyr Cove Resort, a rustic inn with a cabin-like feel. What we loved most about it was the cozy dining room of the restaurant, warmed by a big fireplace and a large bar. Decaf Irish coffees by the fire became my nightcap of choice for the weekend.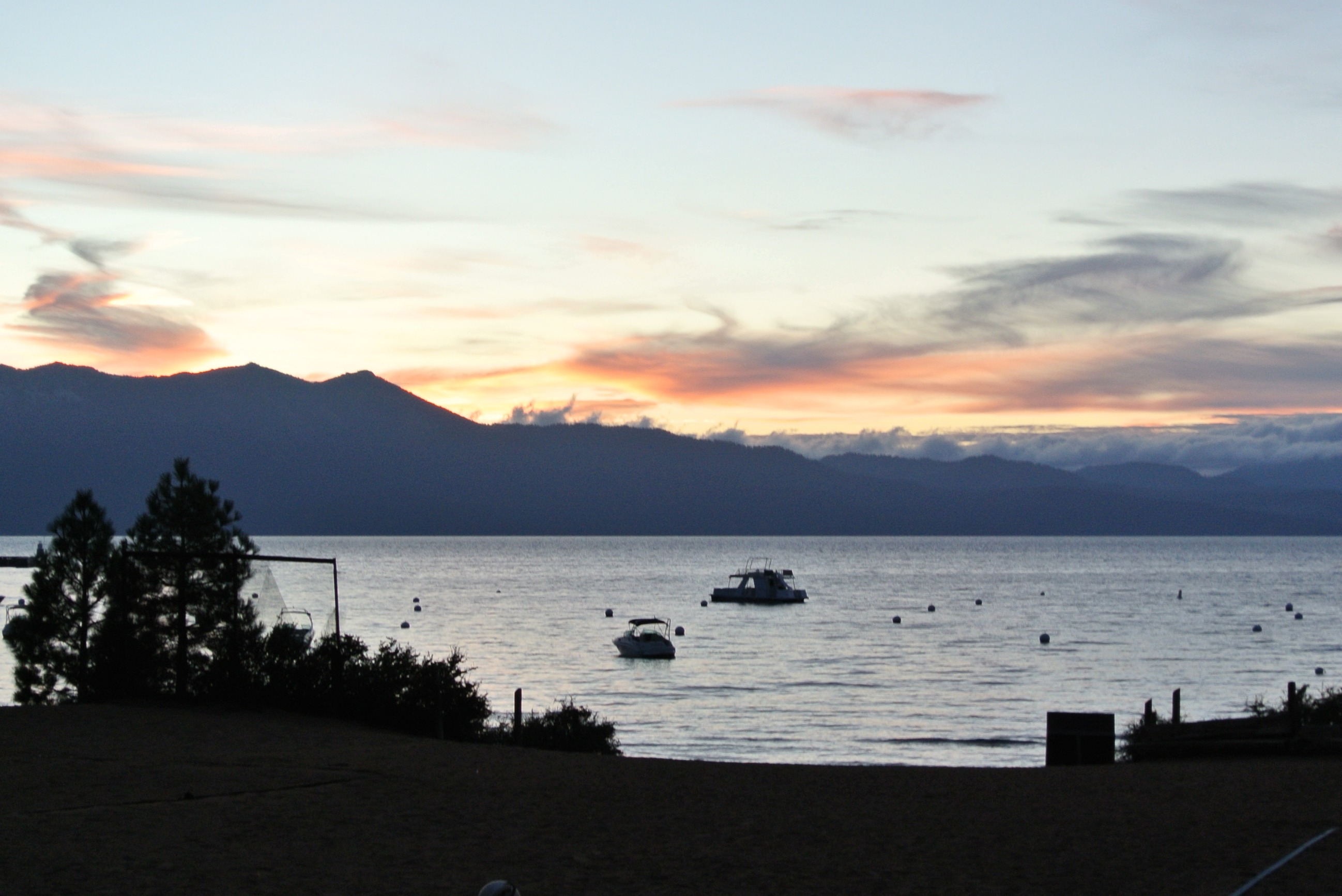 We woke to perfect weather, not a cloud in the sky. We went shopping in Heavenly Village, a ski resort where a cluster of shops and cafes bustled, though at this time of year it was slow as they prepared for the onslaught of ski season. While they waited for snow, I was happy with having the place to ourselves and seeing the golds and reds of the trees in their fall colors. But I did need some warm clothes. Being an LA girl for the past many years, I am terrible at dressing for cold weather.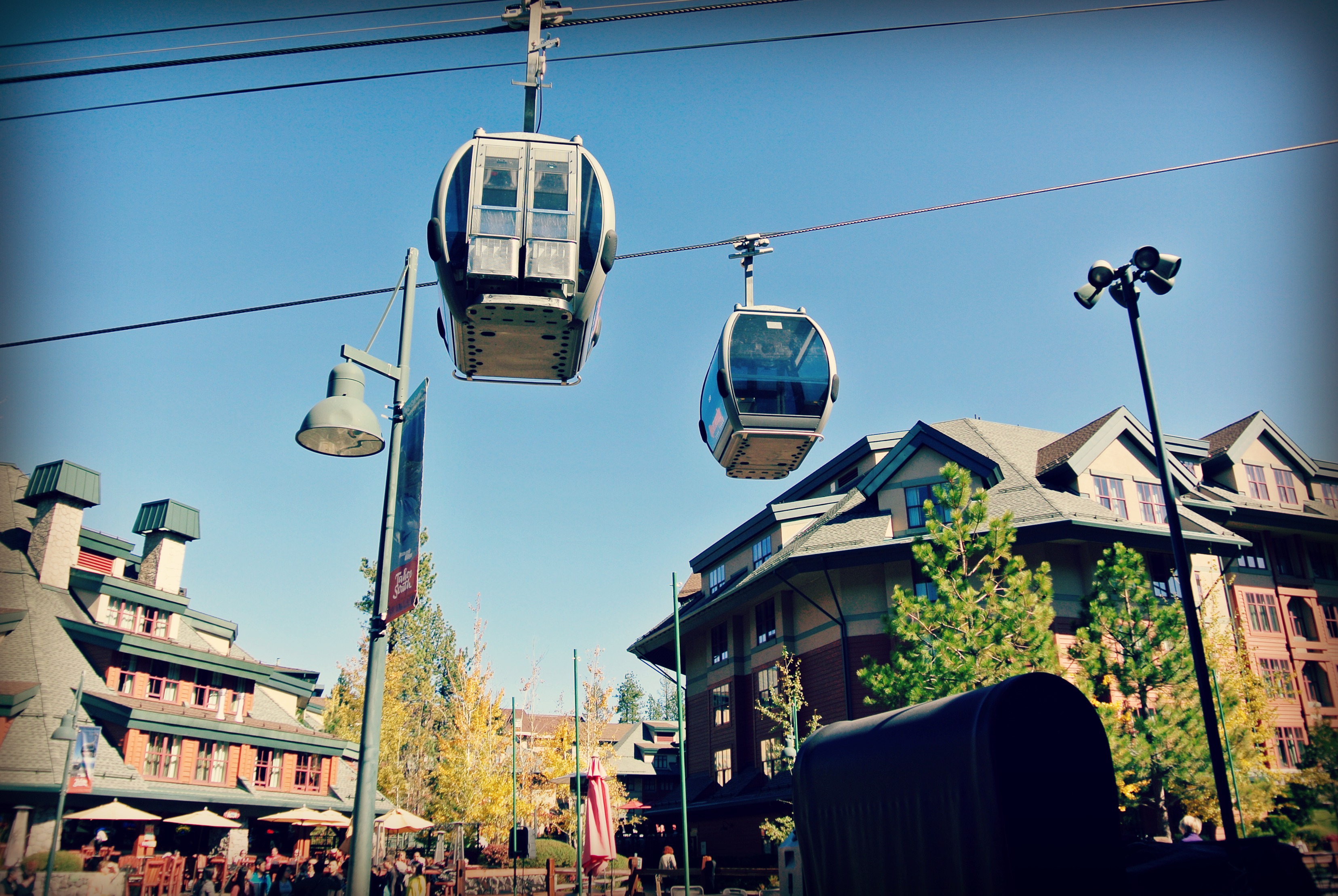 So we stopped in Patagonia. I've always liked this brand because of their constant efforts in corporate responsibility and environmentalism (read about it here). Many of their clothes are made from recycled materials through their Common Threads program, and they work to ensure animal welfare by using Traceable Down from geese that are never plucked or force-fed.
I met Patagonia salesman, Tim, who educated me on how the layers work, starting with a light base layer, a warmer layer, a jacket and then a shell to protect from wind and rain. Since I wasn't heading to the Arctic anytime soon, I opted for the first couple of layers with a Capeline 2 shirt in black and a Fleece Jacket in white that's so soft and fluffy I felt like a little snow bunny the minute I put it on!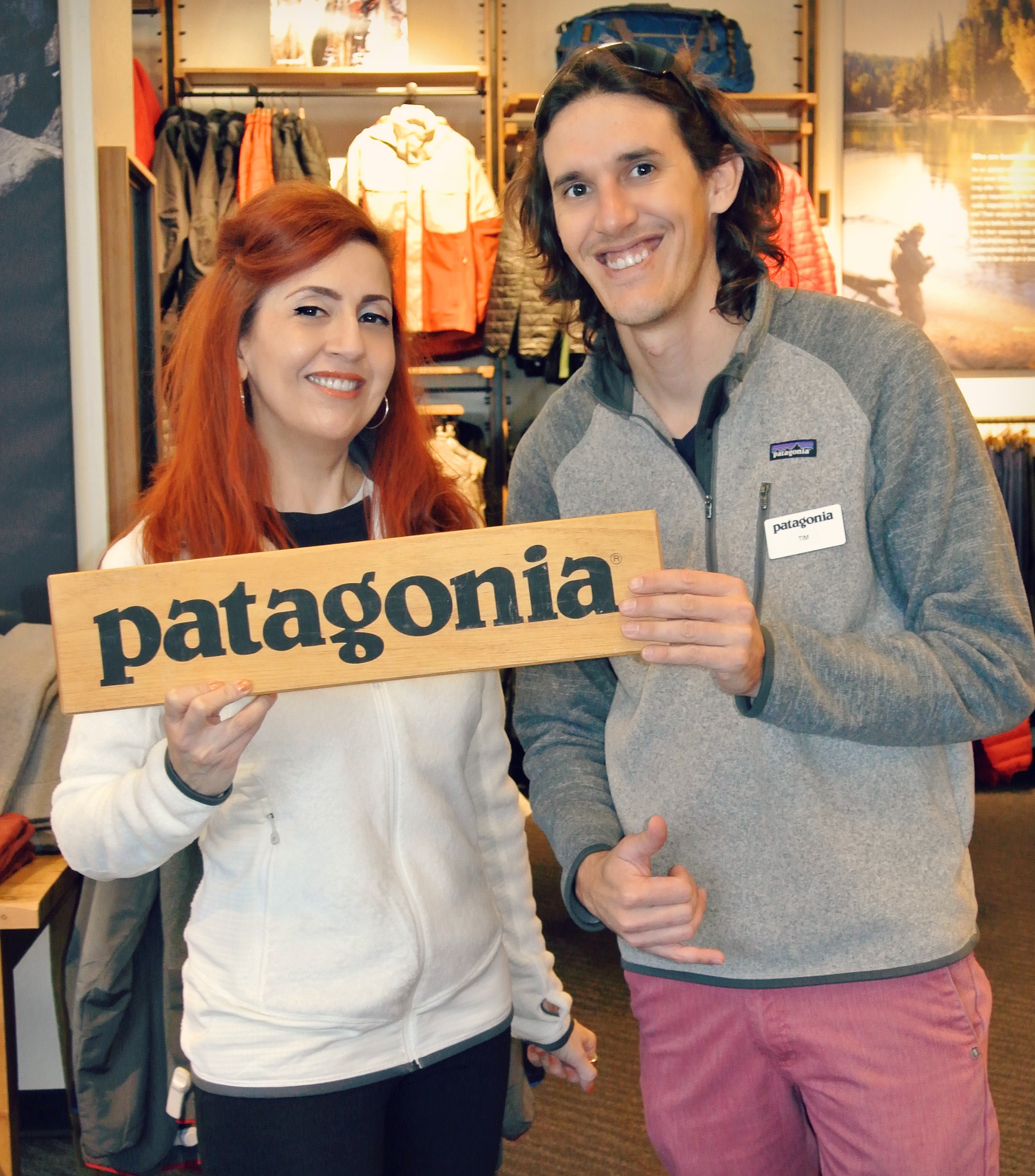 It was the perfect thing to wear as we headed out on a couple of hikes, first to Page Meadow where we hiked along the peaceful river and met some friendly people with super cute dogs along the way.

Later, we stopped at Spooner Lake, a truly peaceful spot where you can really take a moment to breathe and be inspired.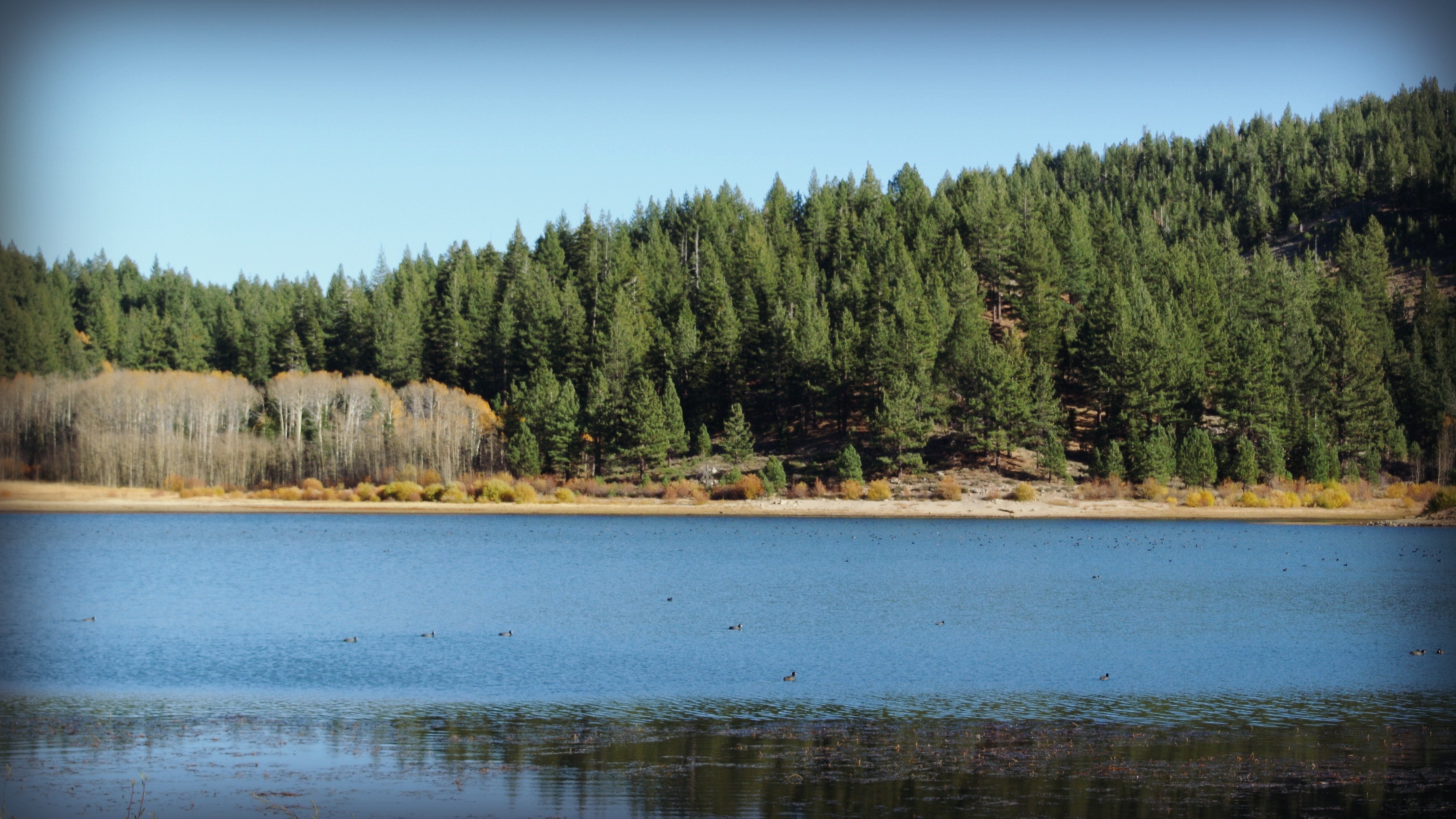 As my parents advised, we took a full day to drive around Lake Tahoe to take in its beauty from all angles. We were left breathless when we came across Emerald Bay and postcard perfect picture of nature's full glory.
And we stopped for a bite to eat at Rosie' Café in Tahoe City where lots of interesting vintage items dangle from the ceiling and our window seat had a fabulous view of the lake with our tasty quiche and salad.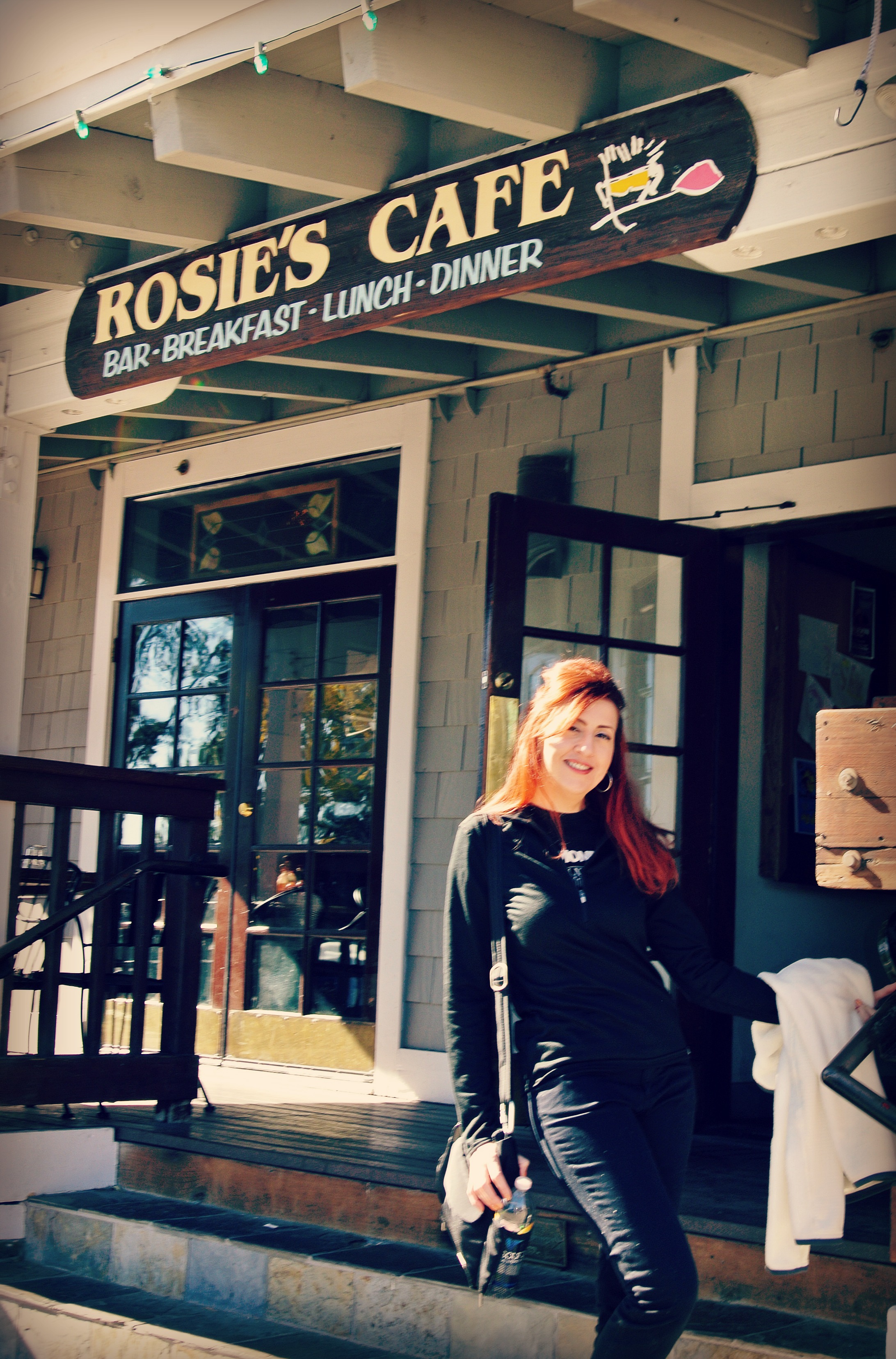 Our 2 ½ days in Tahoe was just enough to explore the area and take a break from the city. It's wonderful to get out in nature where the craziness of life seems to float away and you literally stop and smell the flowers. While we were lucky enough to see a group of deer cross in front of our car, we never saw any bears, though we heard about a bear called "One Eye" that hung around our hotel. It's just as well because there were plenty of warnings to be careful about getting near them or leaving food in the car, especially now that they are trying to deter people from taking selfies with them. Hello! Can you say dangerous!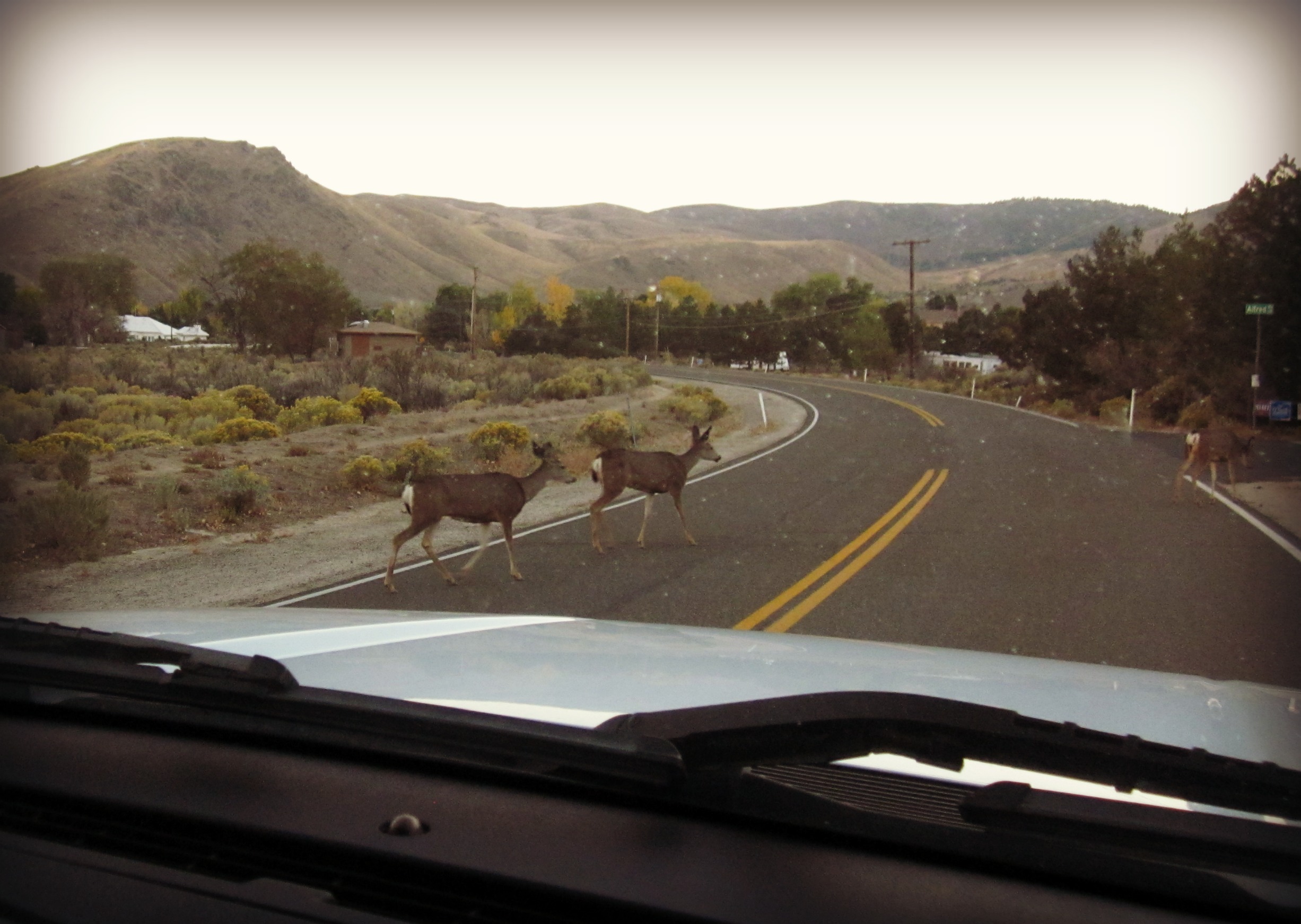 But I did leave with a camera card of memories and a smile on my face. Thank you Lake Tahoe!
Until the next adventure,
Kastle
Tags:
Emerald Bay
,
Heavenly Village
,
Kastle Waserman
,
Lake Tahoe
,
Nevada
,
Page Meadow
,
Patagonia
,
Reno
,
Rosie's Cafe
,
Spooner Lake
,
Stiletto City
,
Travel
,
Zephyr Cove