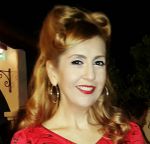 Whether you are a pro makeup artist or just someone who loves experimenting with makeup, The Makeup Show is an annual event not to be missed. With dozens of beauty product vendors, classes by makeup professionals, demos, seminars and a career fair for those wanting to break into the industry as a hair or makeup stylist, The Makeup Show has been going for 10 years. Every year it seems to get more packed. This year was no exception as the California Mart filled with beauty enthusiasts eager to check out new products from top brands and learn tips from experts in the business. I went and I was ready to shop and be inspired!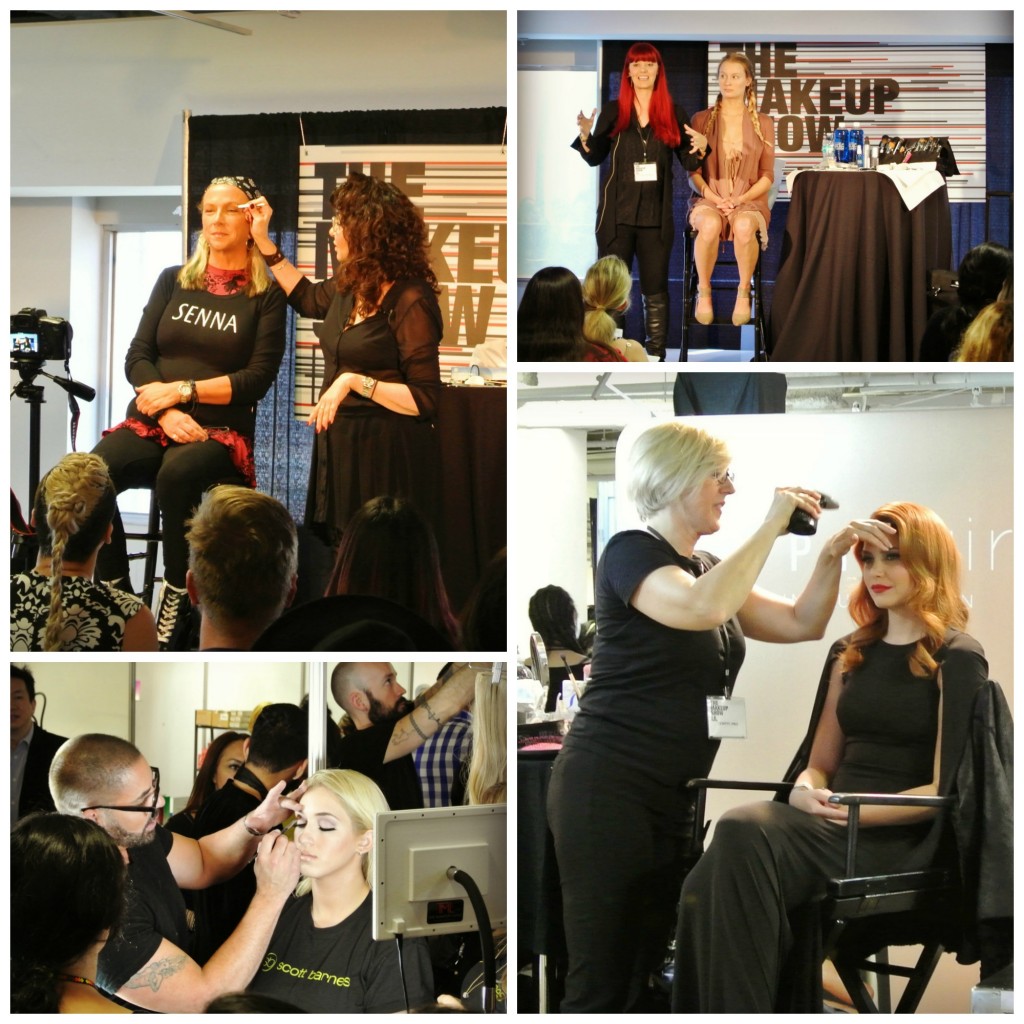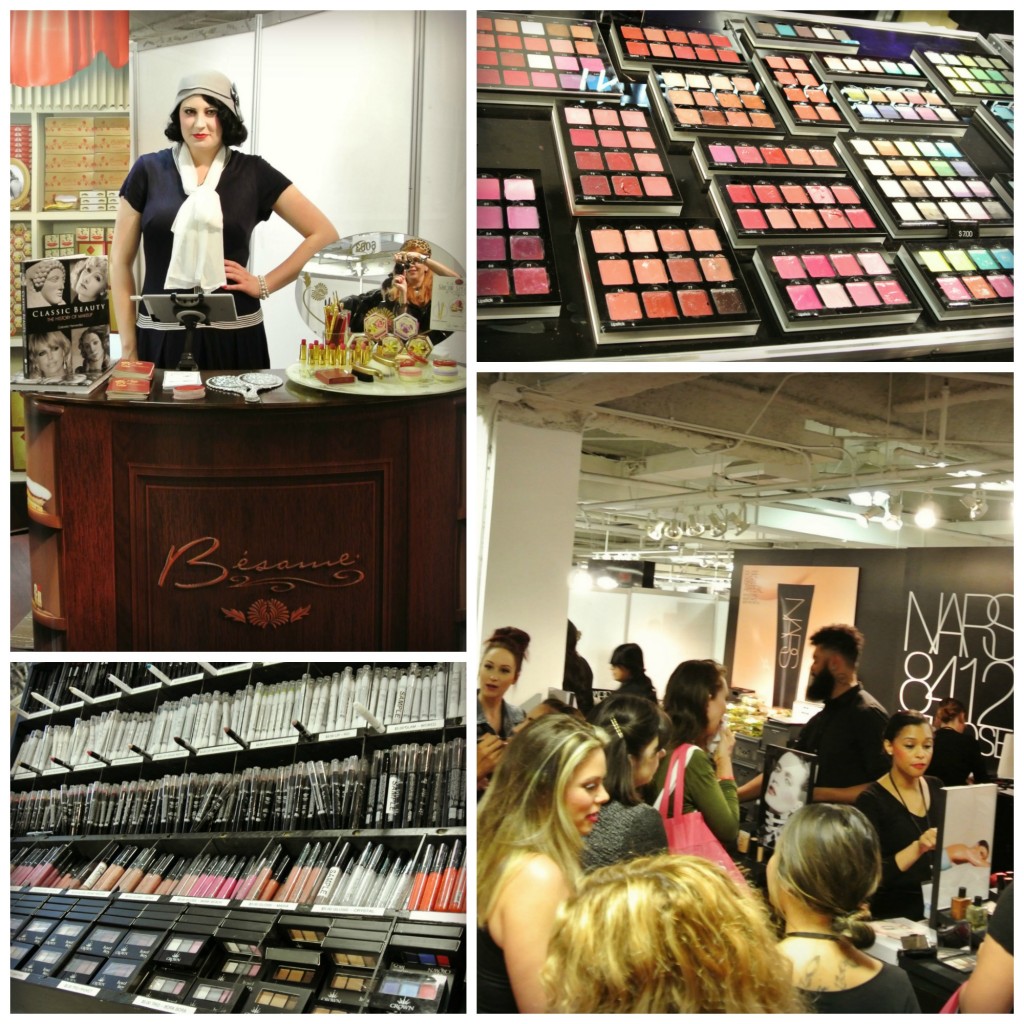 What I Wore
I like to keep it casual for shopping, especially at conventions when there will be a lot of crowds and walking. But that doesn't mean forgoing making a statement. A hat always does the trick and my vintage, faux leopard, pillbox hat is a go-to for daytime wear. I paired it with a vintage reproduction hot rod club t-shirt, statement necklace, capri pants and light canvas moto jacket. And of course shopping bags full of goodies make the best accessories!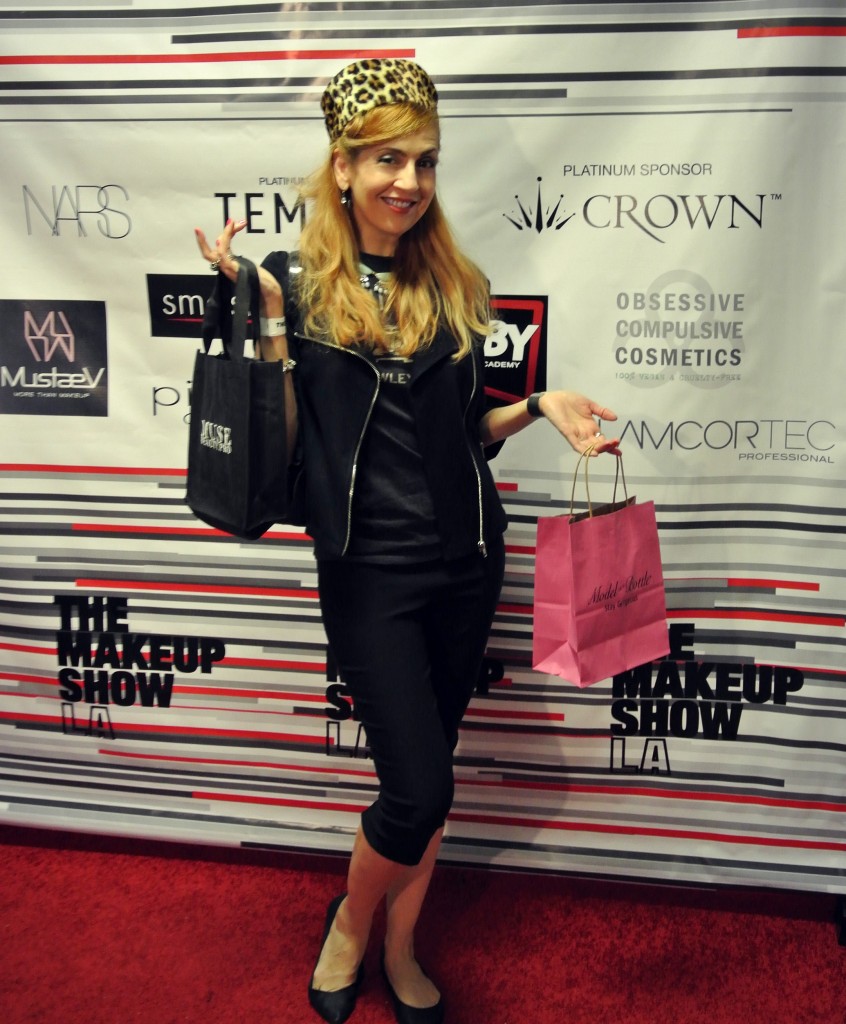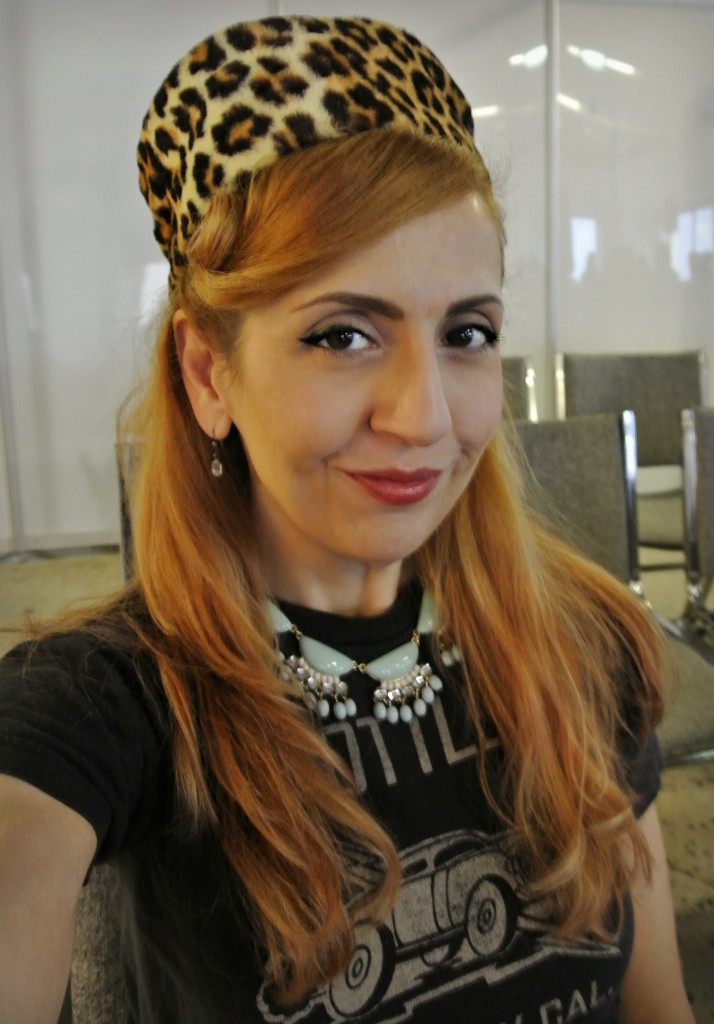 My Haul
I can't go to a Makeup Show and not do some shopping. While it's a great opportunity for makeup artists to load up their kits and buy in bulk for a discount, it's also good for bloggers like me to check out new products and to purchase products at a reduced price to try out. So my shopping bags were filled with:
New brushes from Crown Brushes
Hair padding from Straight Pin Studio
Ultralucent Setting Powder from Cinema Secrets
Makeup Setting Spray from Model in a Bottle
What to Wear
There are lots of Makeup Shows happening year-round in different cities – check out one near you. Be sure to dress with a sense of fashion and comfort to move through the crowds with ease. A vintage-style T-shirt will keep you cool and comfortable. Pair it with a statement necklace to upgrade a casual look to chic sensibility. Retro-style culotte pants are on trend for spring and come in playful patterns. Bring a light jacket in case it gets chilly and you're good to go! Click the links to shop* this look!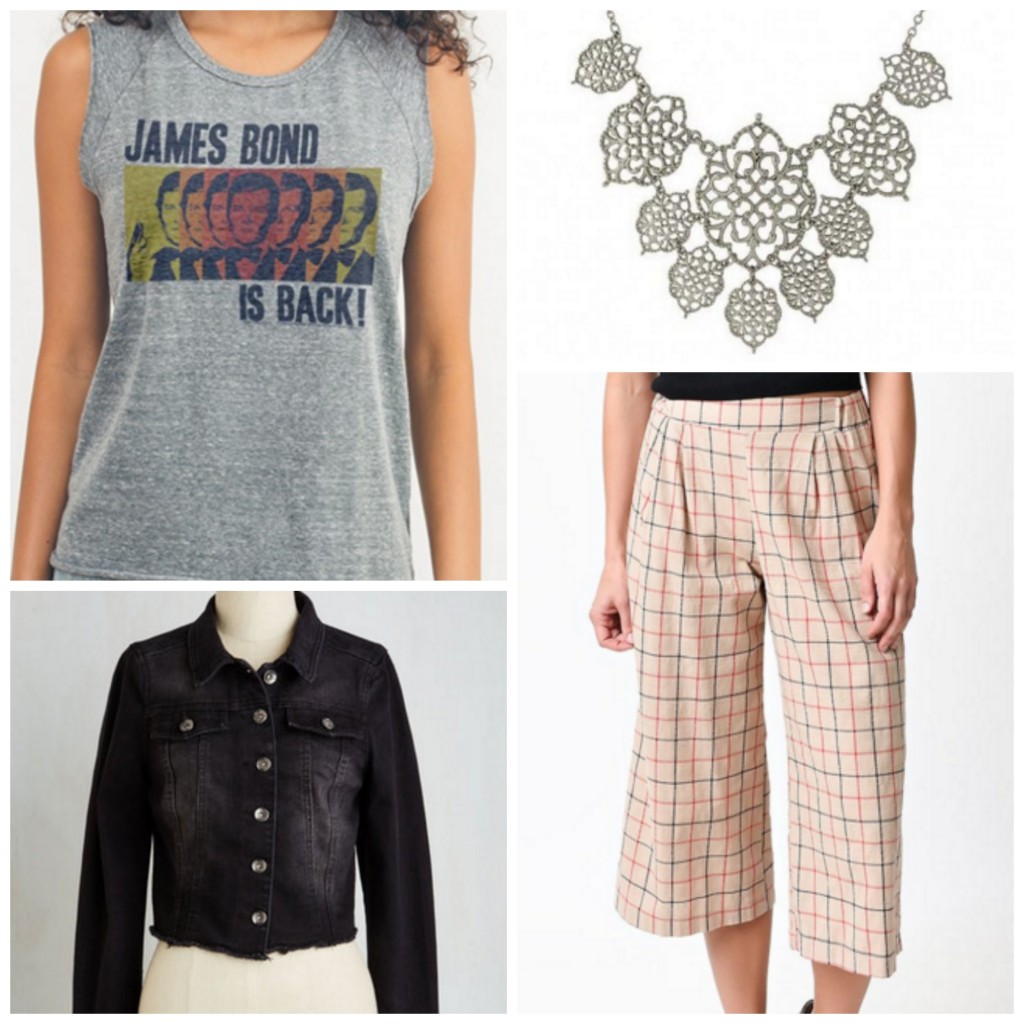 Don't forget to check out some of the great beauty brands featured at the Makeup Show. Some products I recommend include Sephora's new matte lipstick, Besame's brightening powders and Make up For Ever's HD collection.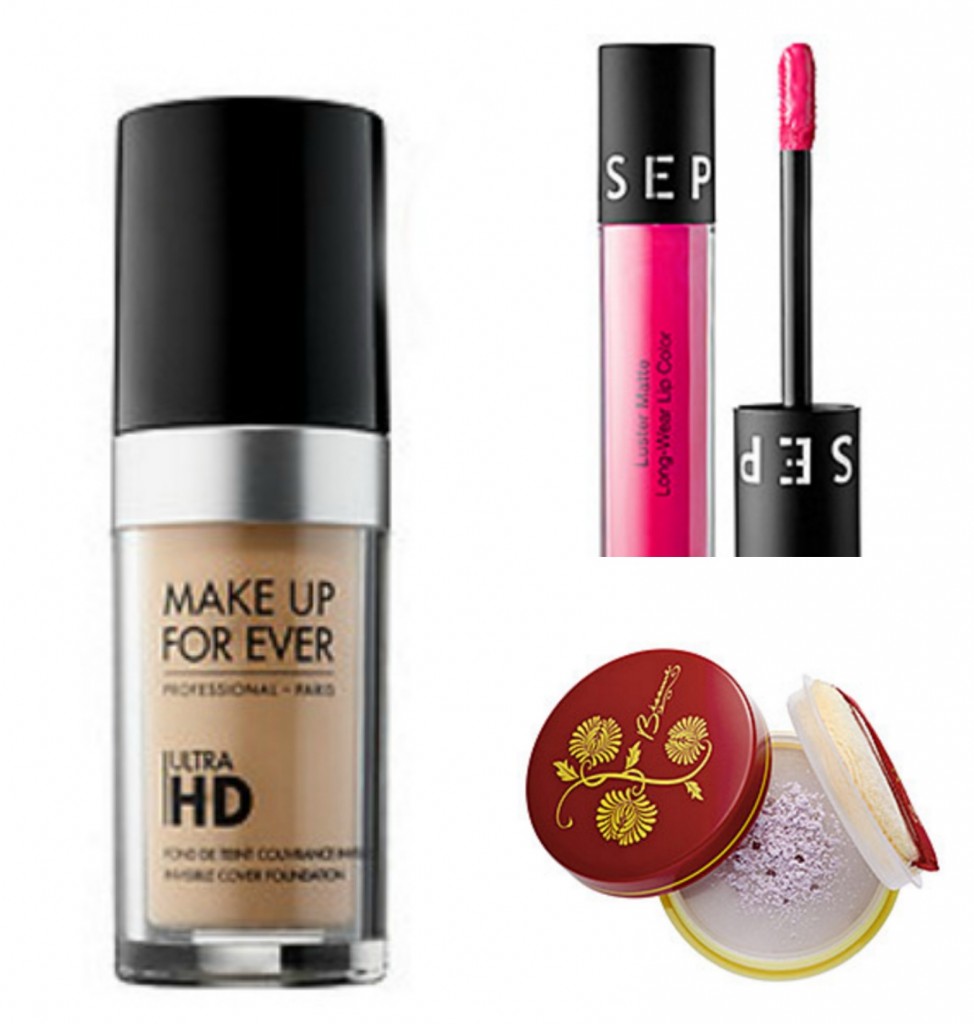 The Makeup Show takes places at cities across the country. Check the website for locations and dates.
Stay beautiful,
Kastle
Photos edited with PicMonkey*. Get it!
Beauty
,
Events in Los Angeles
,
Kastle Waserman
,
The Makeup Show