The Makeup Show returned to Los Angeles for a full weekend of makeup artistry, brands showcasing their best products, demonstrations, makeup tips and business advice for those working to make a career in the industry.
Taking place at California Mart downtown, the show drew cosmetics enthusiasts as well as professionals to take it all in, many of whom come as walking advertisements for their style and best makeup looks. Of course, I had to put a cute outfit together for the occasion, with my new Unique Vintage dress featuring faces all over it. I always enjoy the makeup demos and a chance to check out the best of the brands that are hoping makeup artists will take advantage of the show discounts to load up their kits and bloggers like me with try something new to write about.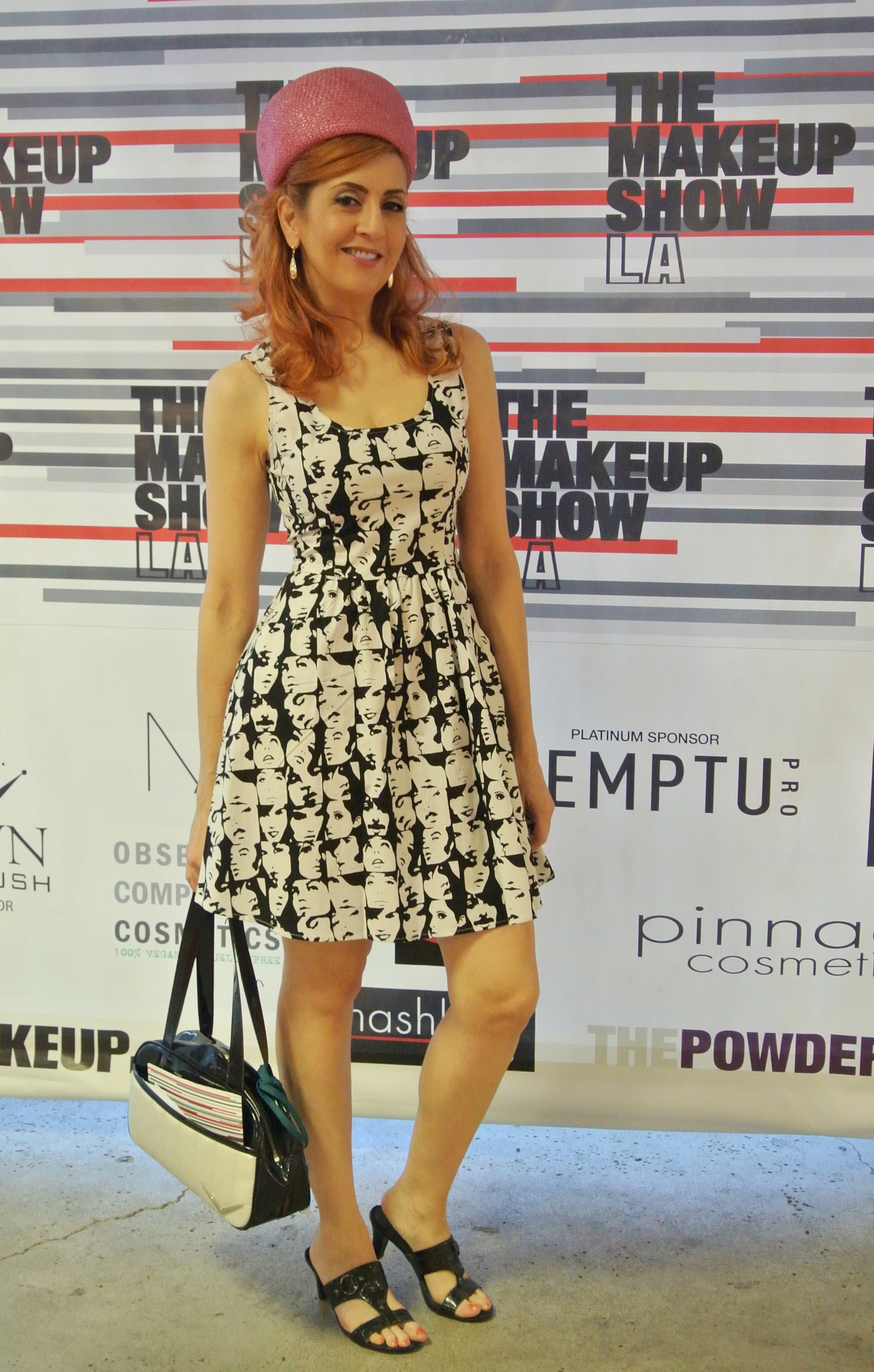 The show was packed for both days and it seemed everywhere you turned there was another exciting makeup demo taking place from classic looks to airbrush art to over-the-top editorial looks.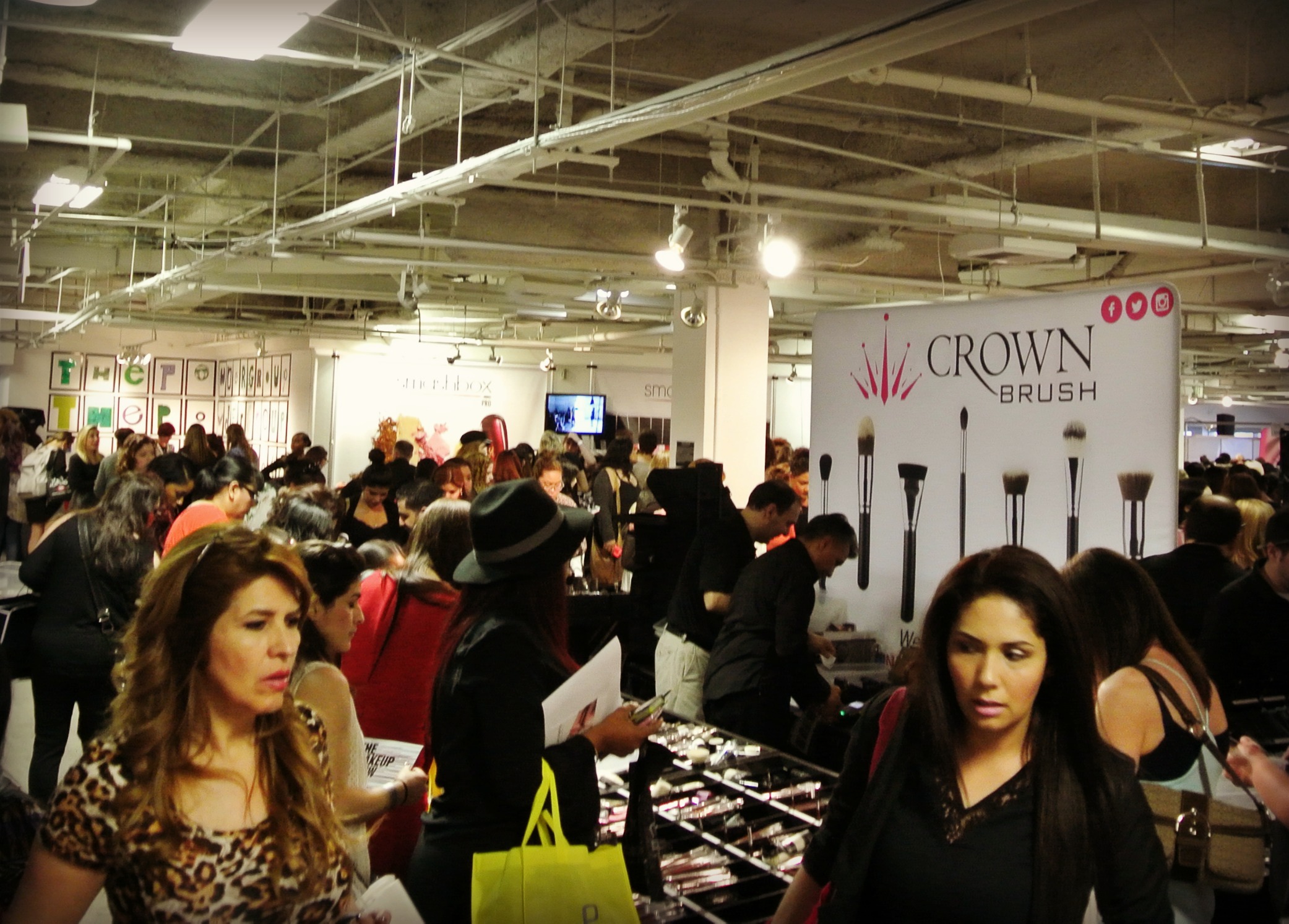 I caught a few demos including one from Shanna Cistulli for Cinema Secrets working her magic on my pal Doris Mayday (also known as model manager for Pinup Girl Clothing.) The demo also included some words of wisdom from Makeup Artist Legend/Cinema Secrets Founder Maurice Stein who stressed the importance of cleaning makeup brushes after every use! I caught up with Maurice after the demo and asked if makeup artists really don't clean their brushes – he said some reuse brushes on SEVERAL clients before cleaning them. YUCK – can you say breakouts and illness!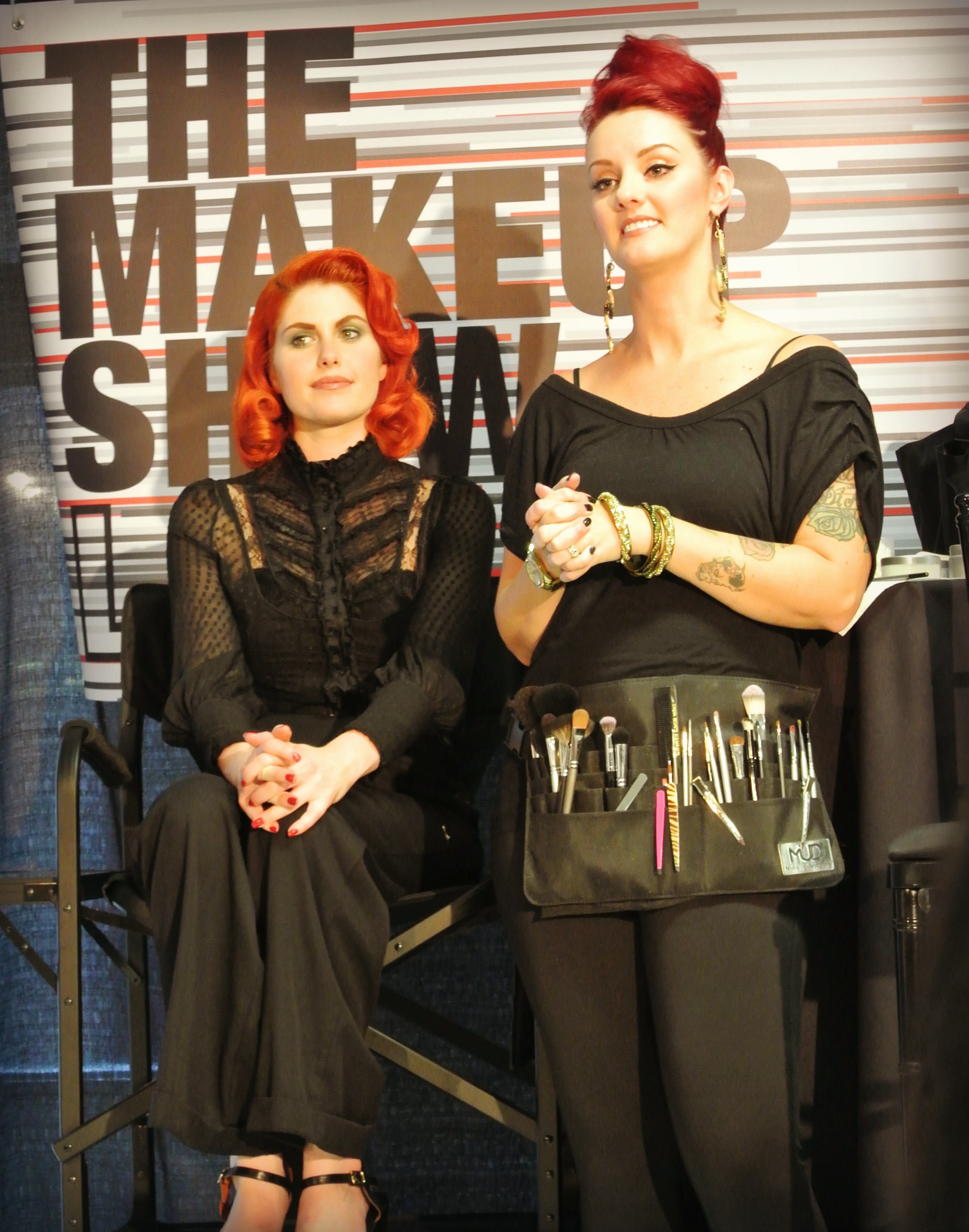 On Sunday, I caught a great demo by Helen Philips for Sephora using Sephora's impressive collection of colorful eyeshadows that come in different finishes from matte to shimmer to mirror to glitter. She also gave a pro tip for makeup goofs – if you use makeup remover to fix a mistake and have a hole left in your foundation – use primer to fill it. I tried this a few days later and it works like a charm!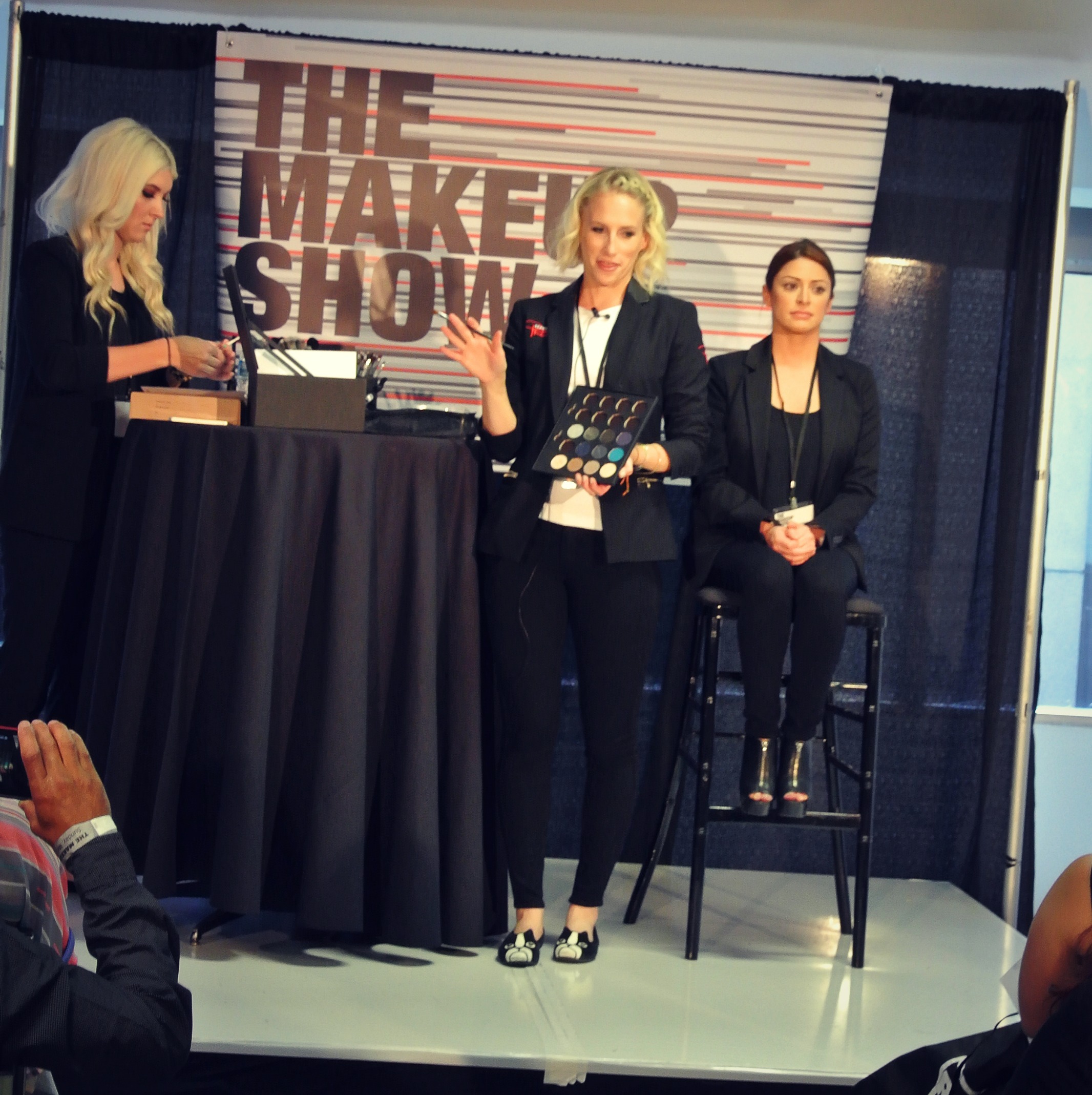 Out in the booths I checked out Sephora's eyeshadow and blushes that can be easily take out of their packaging and put in a customized palette. I also liked the T3 Micro's line of curling irons and hot rollers that promise to leave hair shiny and smooth with bouncy curls. And I caught up with the Besame booth to find out what lipstick is seen on my new favorite show "Agent Carter." Her secret weapon? Besame's Red Velvet!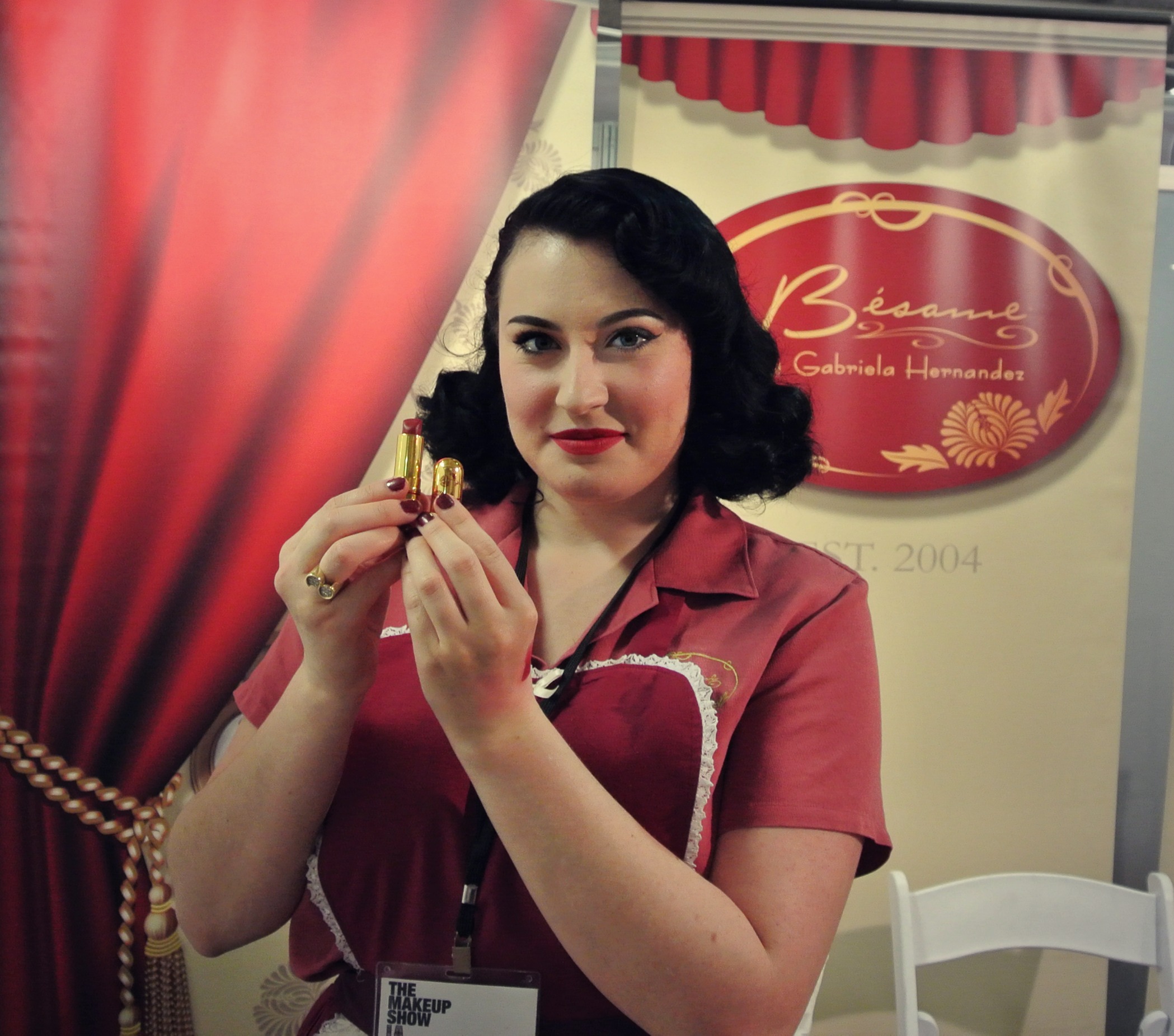 Check out more pix from the scene: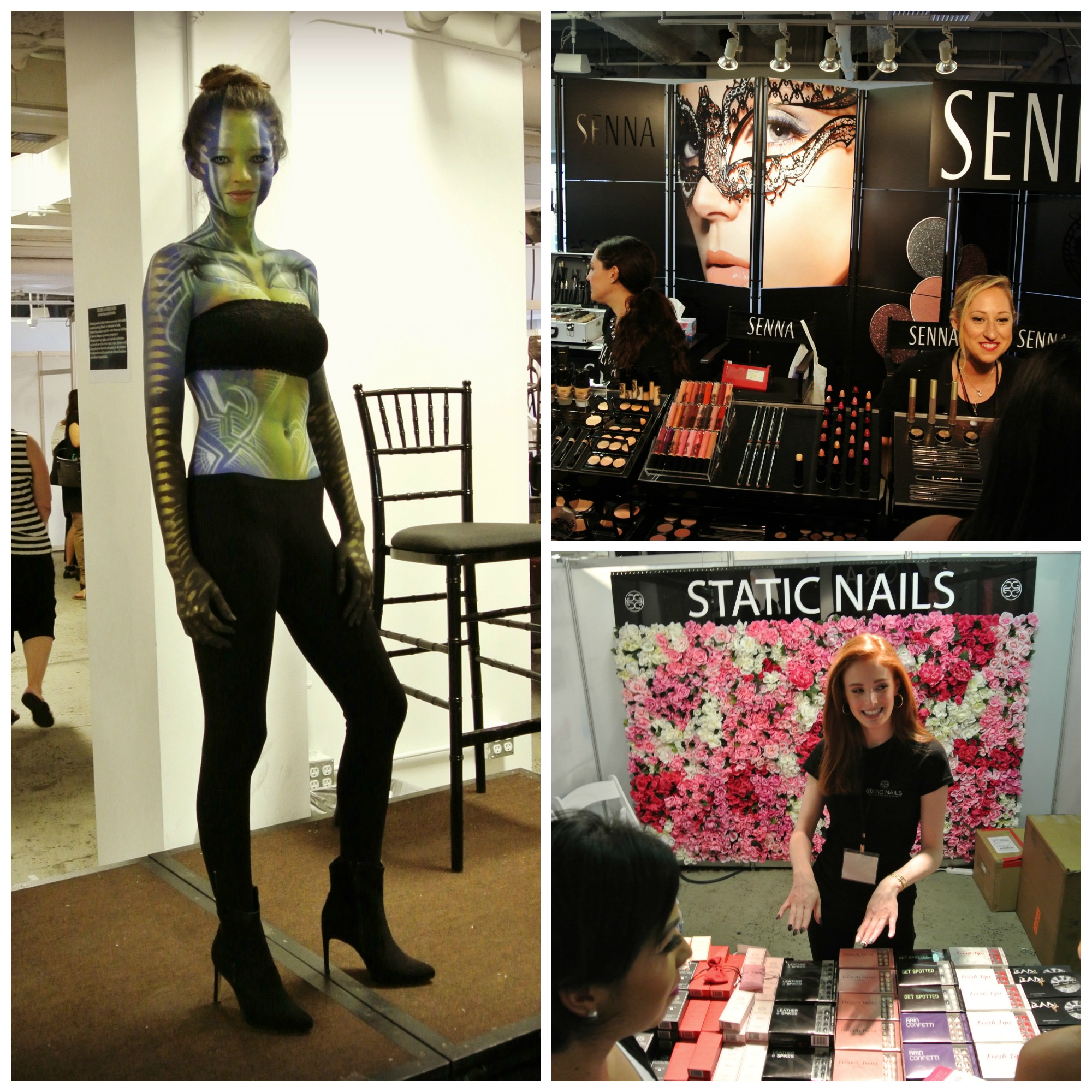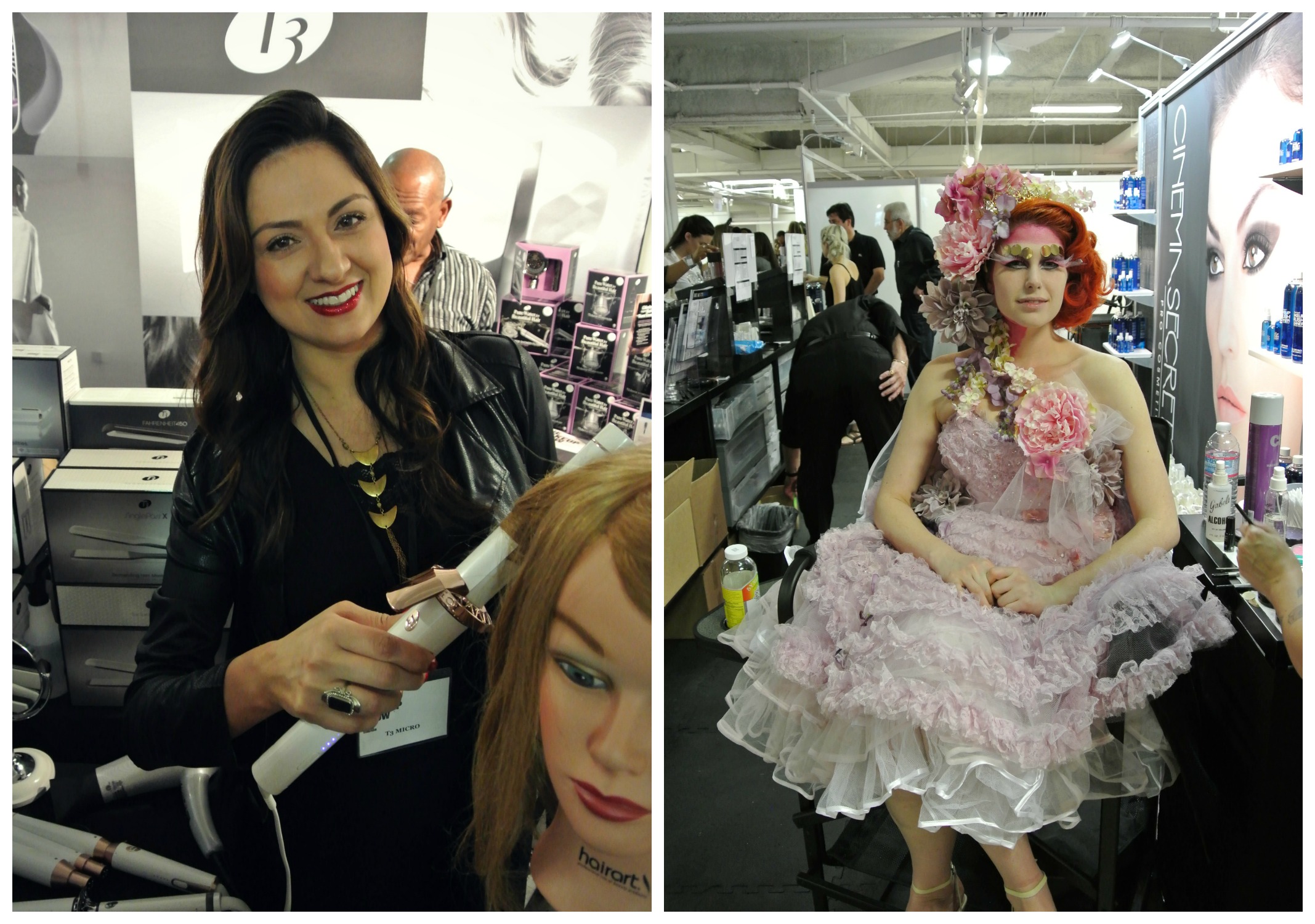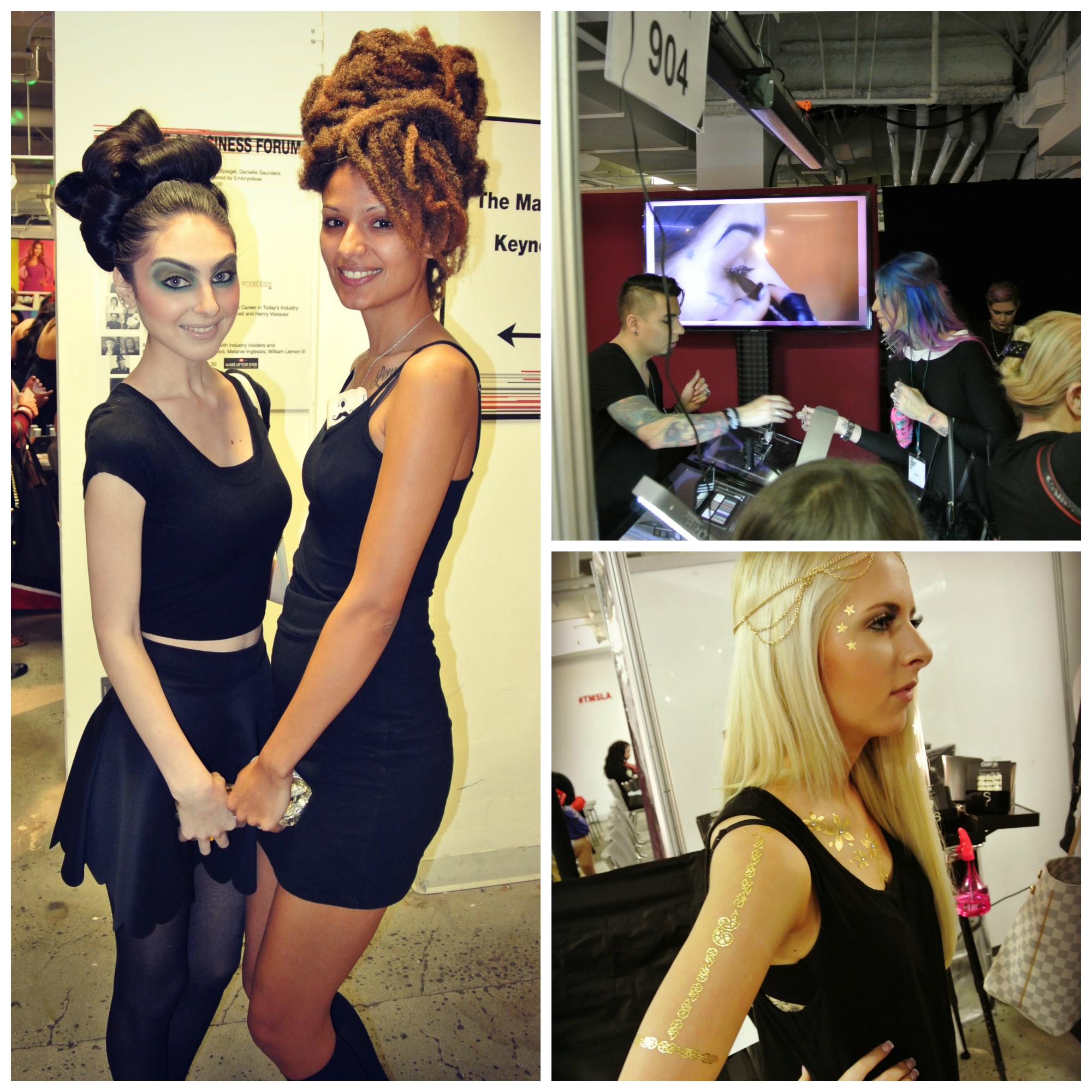 And now for my Makeup Show haul! I came home with lots of exciting new products to try including:
The Makeup Show takes place in cities including LA, New York, Orlando, Dallas and Chicago as well as pop up shops, throughout the year. Check the website for the next one near you!
For the love of makeup,
Kastle
*disclosure

Follow my blog with Bloglovin
Tags:
Beauty
,
Cinema Secrets
,
Cosmetics
,
Doris Mayday
,
Helen Phillips
,
Los Angeles
,
Makeup
,
Maurice Stein
,
Shanna Cistulli
,
The Makeup Show