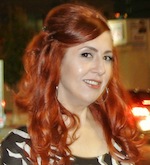 The Oscars are always a big night, especially in LA. So I couldn't turn down a chance to watch all the fashions on the big screen when I was invited to a private viewing party at the Egyptian Theatre.
LA has barely had any rain this year, but it decided to start literally the same time as the arrivals. That didn't dampen my spirits as I threw on a little vintage '60s leopard, number, a high ponytail, rhinestone hoop earrings, retro-style stacked pearl bracelet, and some rain booties.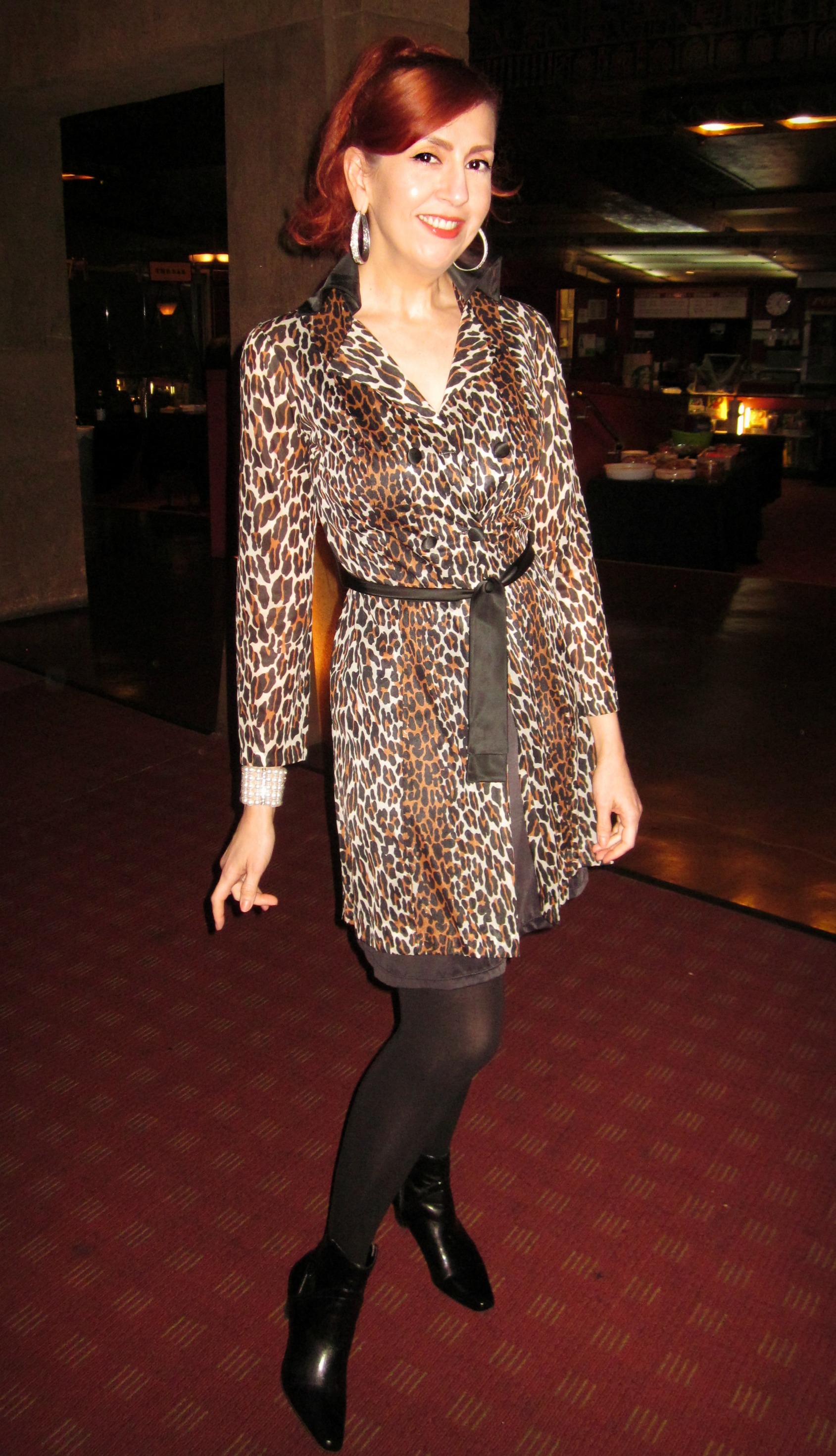 I joined a few friends who turned the theater into a giant living room vibe, bringing their own picnics to munch on. Some dressed cozy in sweaters and others busted out the evening wear – it is the Oscars after all!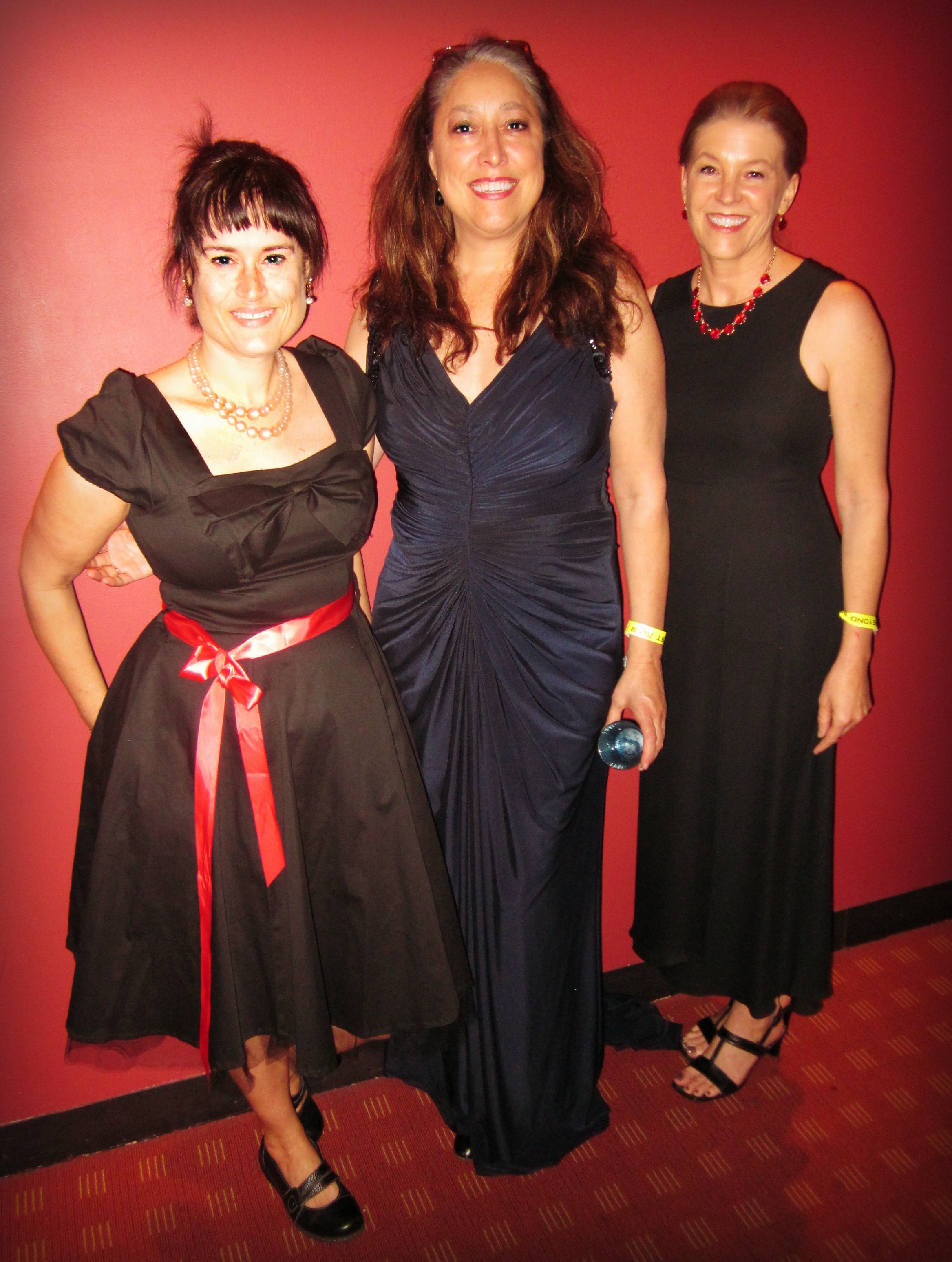 I watched the arrivals on the big screen then headed home to watch the full show at home where I could snuggle by the fire, tweet and holler for the winners, and check the fashions on multiple websites.
I'm a big movie watcher, which makes the awards shows fun because I've seen most of the nominees. My favorites this year were "The Imitation Game," Theory of Everything," "Selma" and "Finding Vivian Maier." I was happy to see the song from "Selma" win, and Eddie Redmayne and Julianne Moore for best actor/actress. But I was not happy with seeing "Birdman" taking best picture. I really didn't get that movie at all and didn't enjoy it. Oh well.
Now for the fashions…I saw lots of nude hues and red dresses. I have to say, I'm over the trend of the super plunging neckline and side boob cleavage – I'm talking to you JLo! I don't need to see that much of you! Here's who I think won best dressed: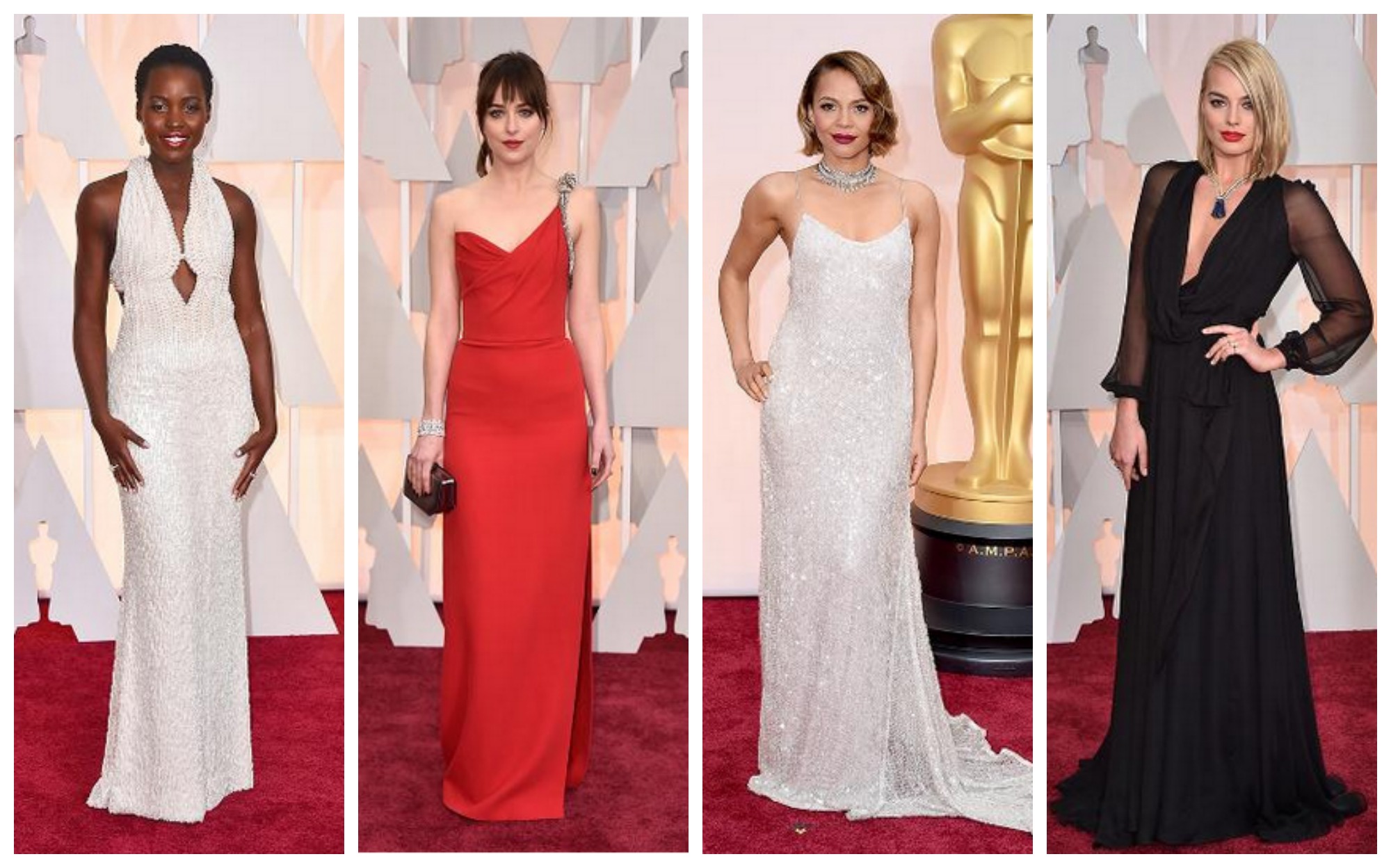 And I really liked seeing the men show some style this year, working some colored tuxes.
Now, I'm on to movie watching for next year!
And that's a wrap,
Kastle
I am not affiliated with or sponsored by any advertisements shown below. They are placed by WordPress.
Tags:
academy awards 2015
,
Fashion
,
Kastle Waserman
,
movies
,
oscars 2015
,
Stiletto City