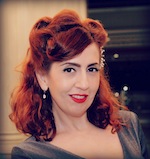 Health and fitness play a big role in my life. I have a pretty active schedule and I can't do it if I don't take care of myself.  Plus, you wanna look good, right? I recently went through a little transformation of my workout routine (which I'll share in a future blog) and my diet. I wanted to share a bit of what I learned and some good snacking options if you are looking for healthy alternatives or are on a low carb /low sugar /high protein diet like me.
Check out my Whole Foods haul video to find out what I like to snack on:
Here are links for more details on each product and where to purchase online if you can't find it in your local store.
Home Free Mini Crunchy Chocolate Chip Cookies*
Susan's Sugar Free Vegan Cookies*
Coco-Roons Gluten Free Organic Coconut-Macaroons*
Sea Tangle Crisps with Almonds
Earth Balance Peanut Butter with Coconut* (YUM!)
Now if you'll excuse me, I'm hungry!
Happy snacking!
Kastle
This video is not sponsored. All products mentioned were purchased by me (and I eat this stuff all the time!)
*Some of the links above are affiliate links. See disclosure.
Tags:
diet
,
fitness
,
haul
,
haul video
,
health
,
Healthy foods
,
healthy snacks
,
low carb
,
low sugar
,
Whole Foods