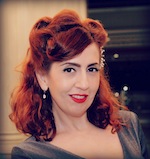 I recently stopped into Canter's to grab a late night meal and a flood of memories came back to me. Canter's Deli is a historical spot in Los Angeles. Opening in 1953 on Fairfax Avenue, its been serving up mile-high sandwiches, breakfast round the clock, coffee and cocktails to hipsters, the Jewish district and seniors who love it for its classic ambience and rock 'n' roll cool factor.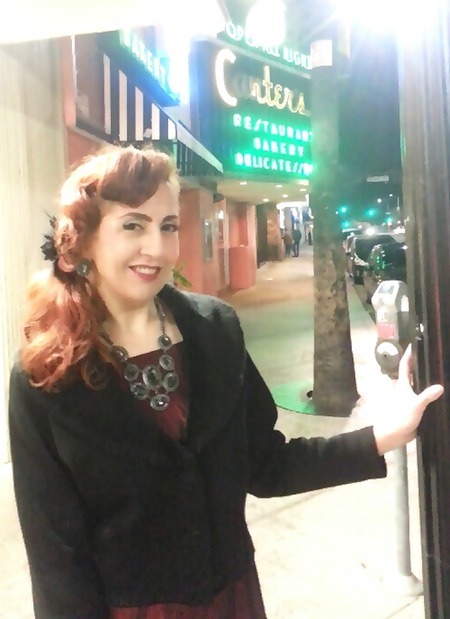 I spent many post-clubbing late nights in Canter's when I first moved to Hollywood. I remember hanging with all my pals until we could see the sun coming up out of Canter's glass doors. It wasn't uncommon to see plenty of actors and rock stars also stopping in to grab a bite.
I've also rocked out in the adjacent bar, The Kibitz Room, seeing the Wallflowers, featuring Bob Dylan's son, Jakob, before they put albums out. They made the place a really fun regular club night and you never knew who would show up for a jam session.
And of course, there's Rodney Bingenheimer. The KROQ DJ who has broken bands from the Ramones to The Cure to Coldplay on his show Rodney on the ROQ, has been a fixture at Canter's for what must be decades now. You can always spot him having dinner around 10:30 p.m. in his regular booth that now bears a plaque with his name on it.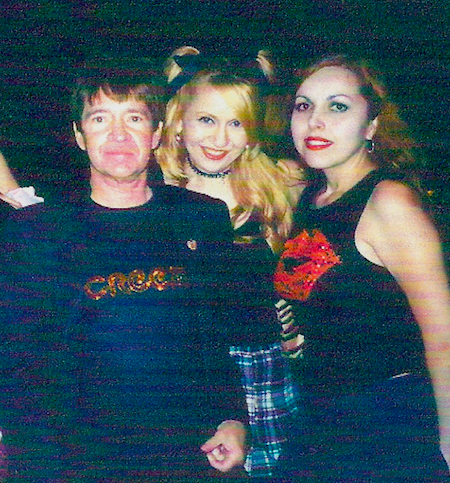 Flashback! With Rodney Bingenheimer and LA Weekly's Lina Lecaro
at Rodney's English Disco, 2000.
I got to bump into Rodney when I went there this week and it was great to catch up. I hadn't seen him since I was clubbing regularly as a music journalist for the Los Angeles Times and he had reopened his club Rodney's English Disco, an iconic hot spot in the early '70s where Bowie, The New York Dolls and Iggy Pop were regulars. Rodney brought it back for a short time in the early 2000s.
And one more rock 'n' roll sidenote, Guns N' Roses also spent a number of late nights at Canter's.  During those days Marc Canter, a member of the Canter family who runs the Deli, was a regular scenester taking photos. He put out a book about GNR called "Reckless Road." I have a copy of it and it's an excellent chronicle of those crazy times, with amazing photos of the band.  You can pick it up at the deli to have a great read with your meal!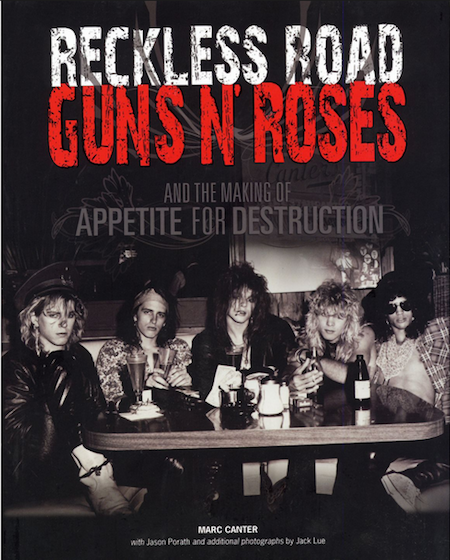 Nosh 'n rock,
Kastle
Canter's Deli
,
GNR
,
Guns N' Roses
,
Lina Lecaro
,
Marc Canter
,
Reckless Road
,
Rodney Bingenheimer
,
Rodney on the ROQ