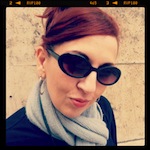 Los Angeles is a town of beautiful people and one thing I love about it is there is no shortage of experts who help boost that beauty.
This week I attended a party at the newly opened Mimi Mae Beauty Boutique in Studio City – a posh little place, freshly painted in sky blue with black trim, punctuated with a rock 'n' roll edge. They're ready to give you all kinds of primping and fussing from makeup makeovers to manicures to waxing and the feature a host of products and talented people to help you look your best.
You may recall my recent report on how Maxine from Vanity Girl Hollywood* has made beauty bars the new entertainment – this was definitely what she spoke of! With one of Maxine's sleek, bright Broadway vanity mirrors taking center stage in the boutique, we were offered lip color makeovers with OCC Lip Tar (my fave!), samplers of DermOrganic and natural oil aromatherapists Terra Body and henna tattoos from Opal Moon Henna, which I just had to try. The place was filled with beauty lovers – my kind of gals – and I met all kinds of people representing new fun products and services I can't wait to try! Check out the party pix below.
And shop for the Vanity Girl Makeup mirrors as seen in Minnie Mae Boutique here!* Don't miss their 200% off sale Feb. 1-3!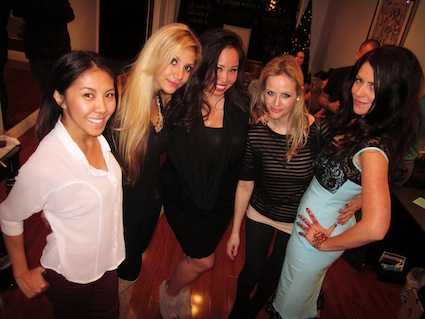 Beauty Party!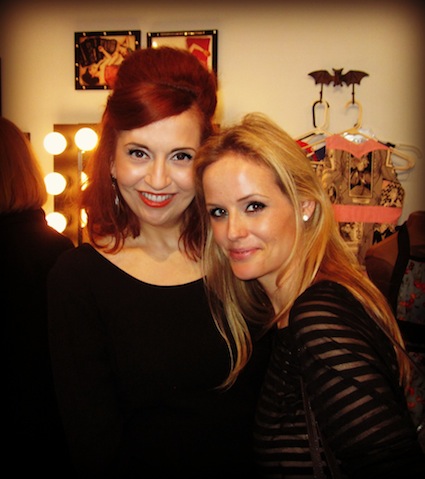 With celebrity facialist Lauren Young London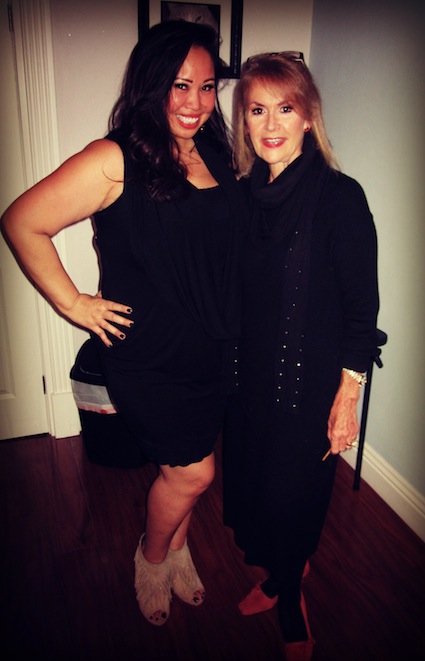 Vanity Girl Maxine with writer Barbara Beckley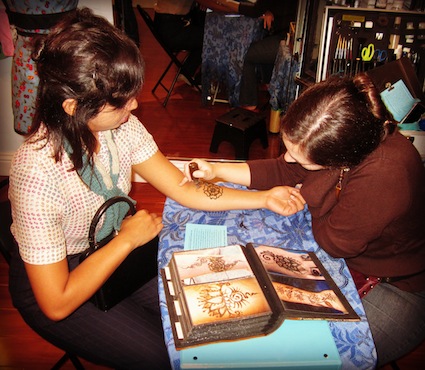 Fabby gets tattooed by Opal Moon Henna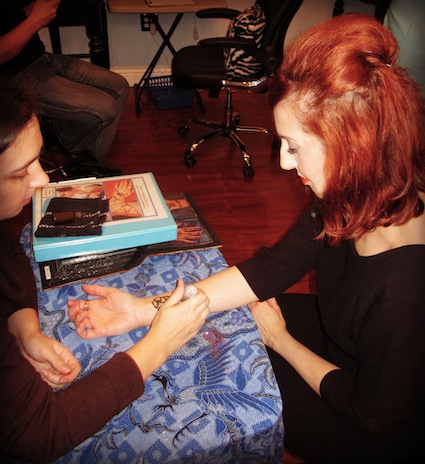 I add silver sparkle to my tattoo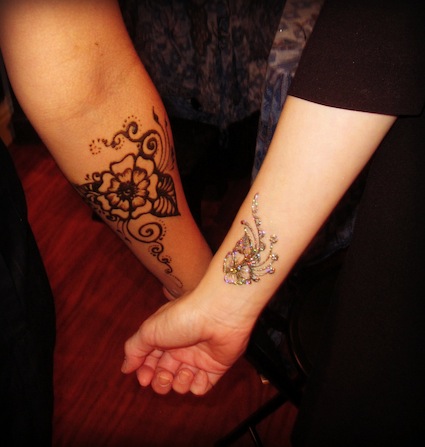 See ya at the next party!
Kastle
Barbara Beckley
,
beauty blog
,
DermOrganic
,
Kastle Waserman
,
Kastle Wasserman
,
Lauren Young London
,
Maxine Tatlonghari
,
Mimi Mae Boutique
,
Opal Moon Henna
,
Stiletto City
,
Terra Body
,
Vanity Girl Hollywood