Swingin' with the Blues at the Smoke House
January 24, 2016
by stilettocity — Posted in Fashion, Where to Go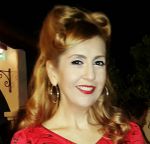 There aren't many places left in Los Angeles where you can enjoy some true Hollywood history, but one little gem in Burbank is chock full of it. I slipped into a pinup style swing dress to take in some blues, great food and the old Hollywood vibe of The SmokeHouse.
Established in 1946, this vintage supper club moved to its current location in 1948. Designed by reknown architect Wayne McAllister, the building features an English Tudor style on the outside. Inside, the first thing you want to do is cozy up in one of the classic, round, red, leather booths in the dining room or check out the lively bar area where a regular roster of blues acts hit the stage. Black and white photos of some of Hollywood's beloved glamour stars line the walls watching over the action. For those who don't care to see and be seen, there's discreet, private dining space in the back.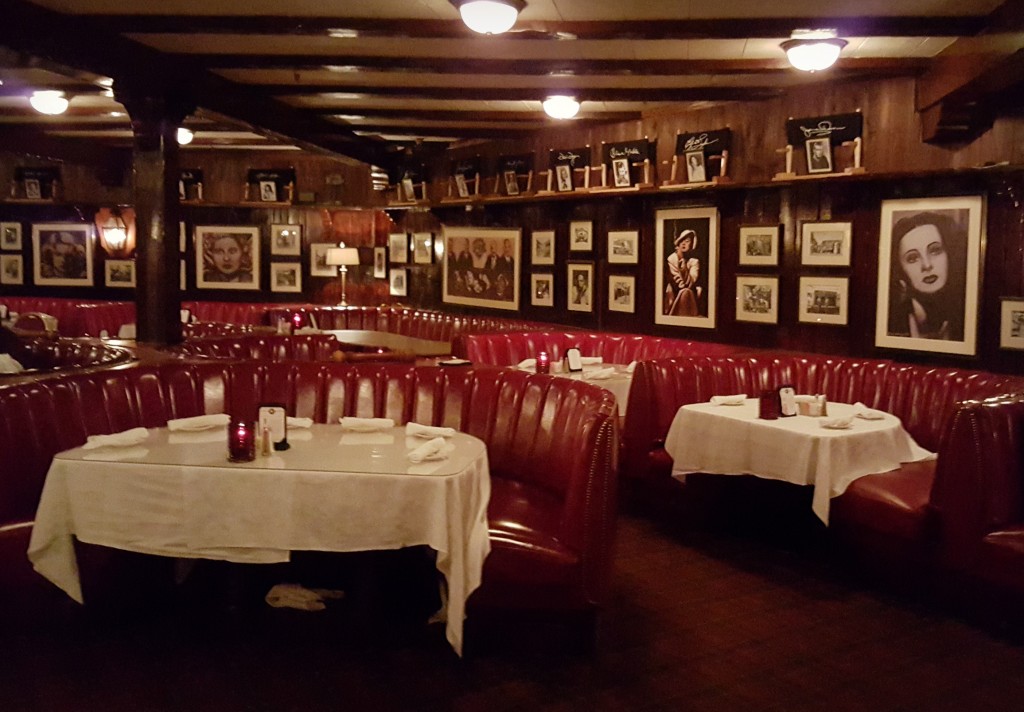 Located right across from Warner Bros. studios, it's easy to see why this place became a favorite of actors, entertainers and industry movers and shakers who come over for lunch and dinner after a day on the stages. You just might sit in the same spot as Errol Flynn, Cary Grant, Robert Redford, Lana Turner or Brad Pitt.
You can just feel the spirit of the entertainment business here you and can't help but do a few scans of the room to look for some star names. It's been said pre-married George Clooney often brought his dates here and canoodled in the dark area of the bar.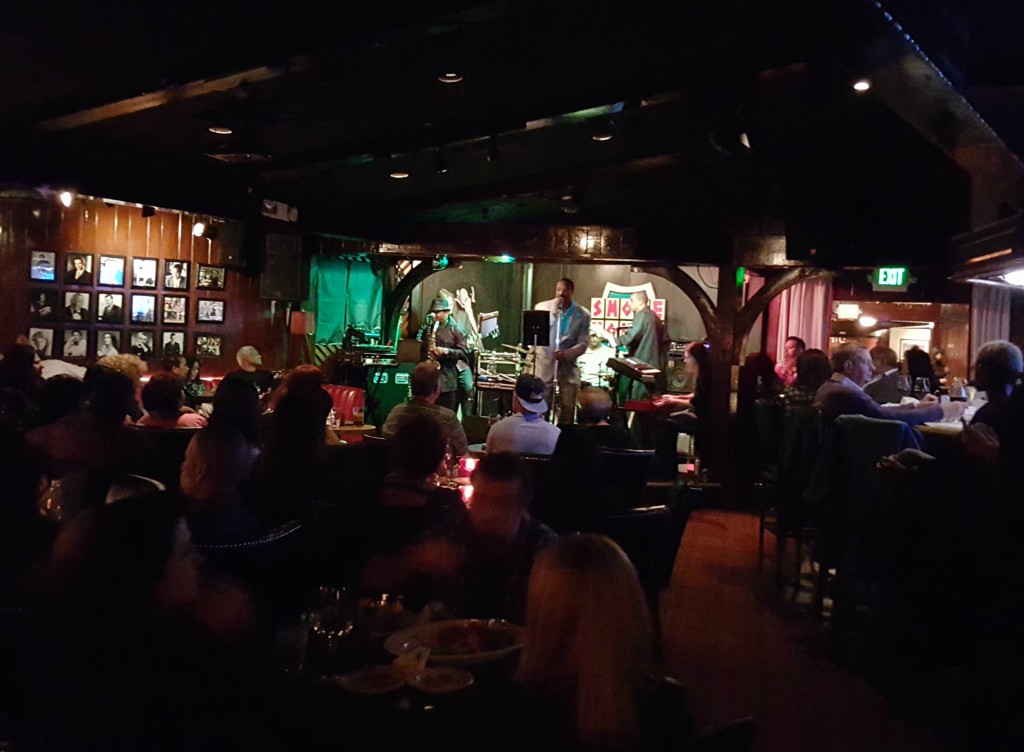 And while the atmosphere is top notch, so is the food. You can dig into a prime steak, BBQ, or seafood, served in generous portions or try out their famous Sunday buffet. Don't forget to start out with their cheesy, garlic bread, which is the stuff of legend!
What I Wore
I put on some festive, pinup style glamour for this showbiz hotspot in a royal blue, vintage reproduction, swing dress, silver metallic shoes and vintage handbag and rhinestone necklace. I love metallics because they go with everything and always add a touch of sparkle. I was ready to grab a drink at the bar and take a spin on the dance floor!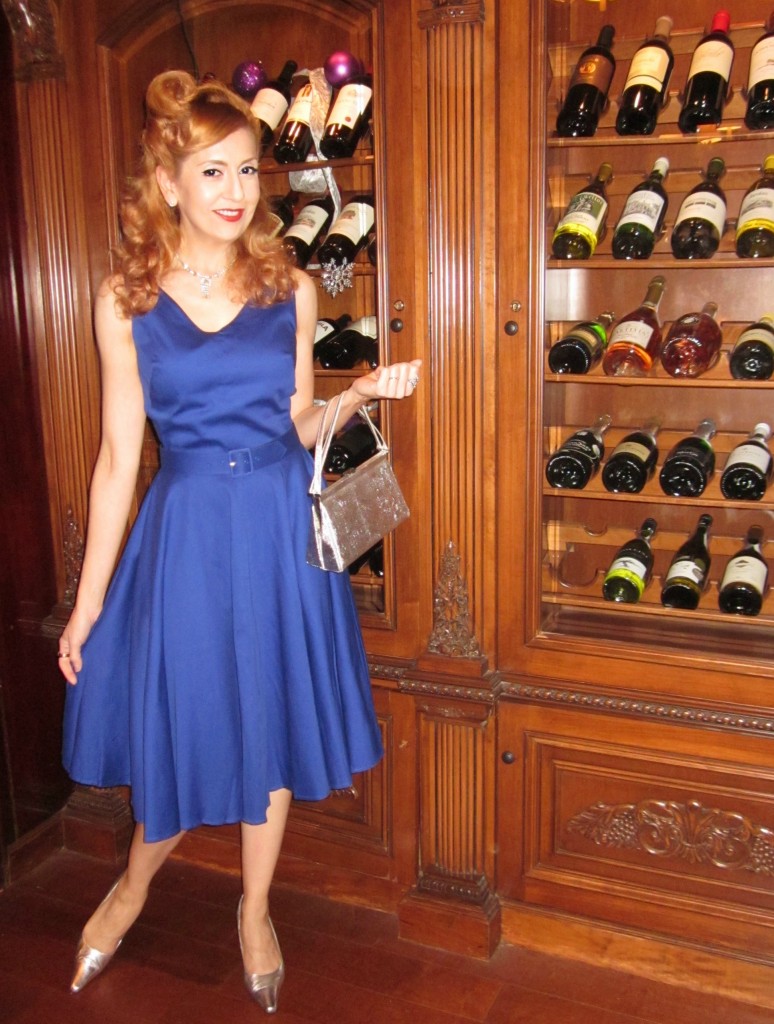 Get a Swingin' Pinup Style Look
Since it's time to start thinking about a Valentine's Day outfit, I picked out something red for you. Make note, The SmokeHouse is a great choice for a special romantic dinner, hint, hint! There could be a roomful of stars and your date won't take their eyes off you if you show up in this captivating cherry color swing dress, retro tuxedo shoes and whimsical heart-shaped purse. Black and crystal earrings add a touch of glamour without trying too hard. You'll look as elegant across the table as you will during a lovely slow dance. Click the links to shop* this look!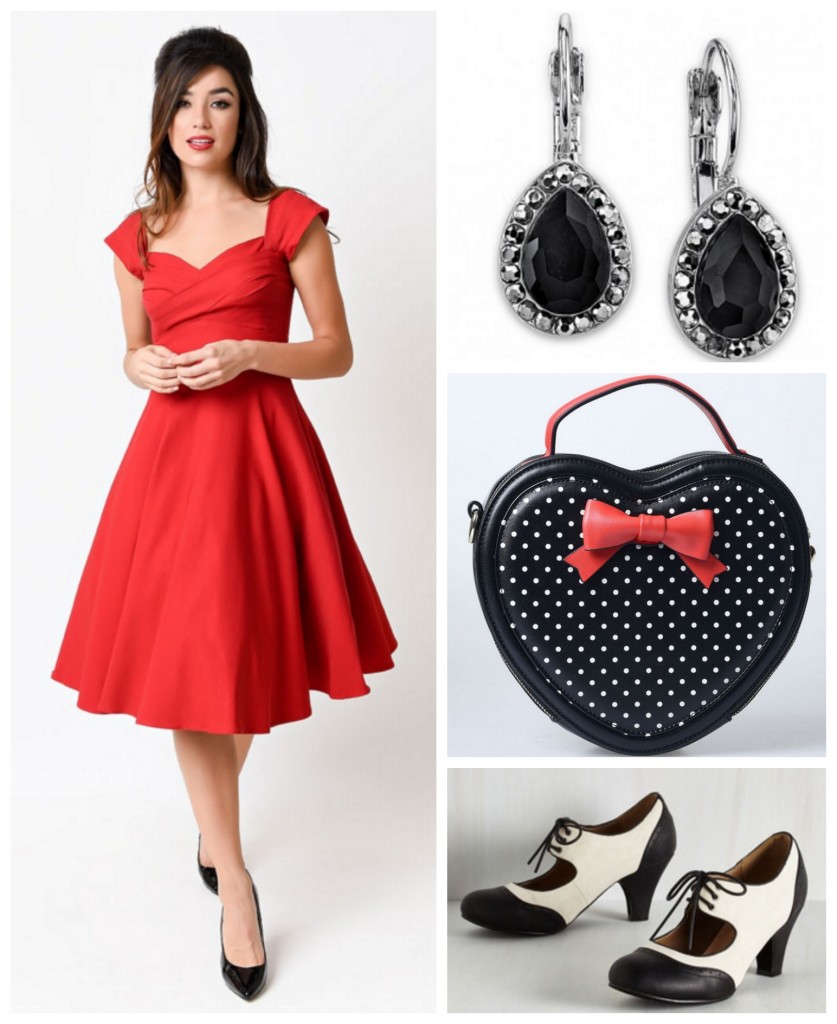 The SmokeHouse is located at 4420 Lakeside Dr, Burbank, CA 91505
Now that's hot,
Kastle
Photos edited with PicMonkey*. Get it!
Kastle Waserman
,
LA Nightclubs
,
Nightclubs
,
pinup style
,
restaurants in Los Angeles
,
where to go in Los Angeles