The Social Scene and Street Fashion of Social Media Week LA 2013
October 1, 2013
by Cider House Media — Posted in Beauty, Event Reviews, Fashion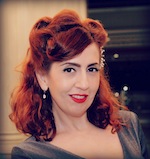 If you love social media like I do, a whole week of discussions, Tweeting, Facebooking and Instagraming with like-minds is like being dropped in a little connected oasis. And that's just what happened when a major digital marketing conference descended on the westside of Los Angeles. See what happened when I checked out the social scene and street fashion of Social Media Week LA 2013
The Social Scene of Social Media Week
Most of the events took place at ROC's collaborative workspace headquarters in Santa Monica as hundreds of mobile-device-carrying social enthusiasts went from panel discussions to masterclasses to parties. I attended every day and got a headful of ideas to take back to my social media efforts for world domination!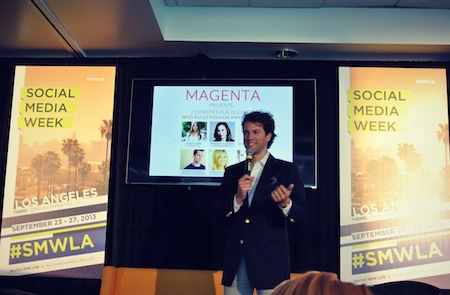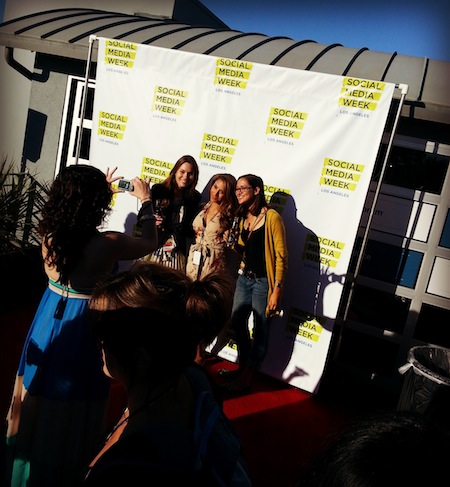 Celebrity Faces of Social Media Week
Of course, some of my favorite events included those focused on the ever-exploding online opportunities in fashion and beauty online including:
Rodger Berman CEO (and husband) of Rachel Zoe on the transformation and disruption of the fashion biz with the mega success of Rachel Zoe, Inc.
A panel featuring blogger Aimee Song, websites WhoWhatWear, StyleHaul and brands BeachMint, ShoeDazzle  and Junk Food Clothing on who's winning when it comes to brand marketing promotion – celebrities or bloggers. Answer: the bloggers!
A chat with Michelle Phan, one of the best known beauty bloggers out there, discussing her career and the launch of her new cosmetics line "Em." Plus, even more projects she has in the works!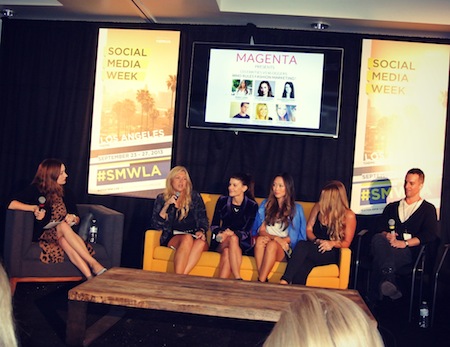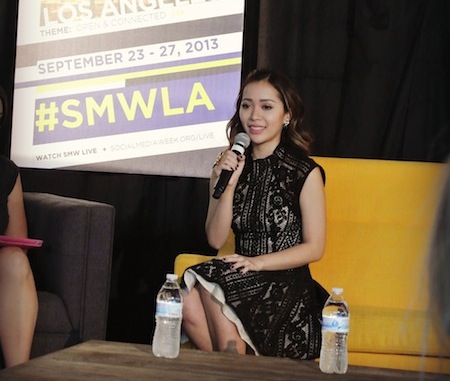 As a journalist turned blogger, I was also excited to see one of my favorite interviewers, Larry King, interviewing Star Trek star turned social media icon George Takei.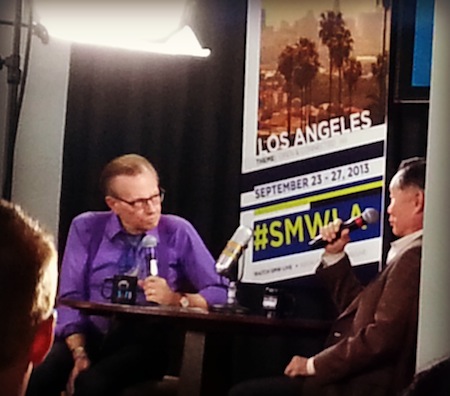 The Street Fashion of Social Media Week
I also hit a fashion and beauty soiree where a roomful of fashionistas flaunted their best outfits and learned how to grow their presence online. See my previous blog post. I had good time style spotting all week. Here are some of the fashionable folks caught on the Stiletto-cam!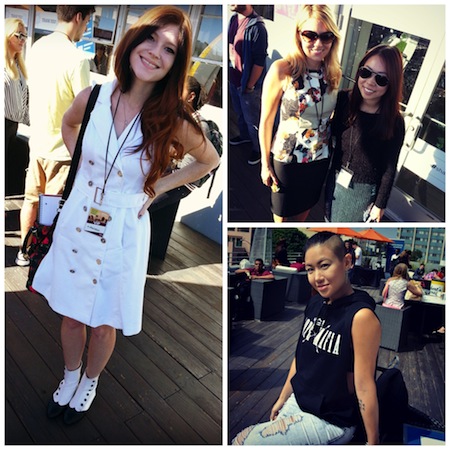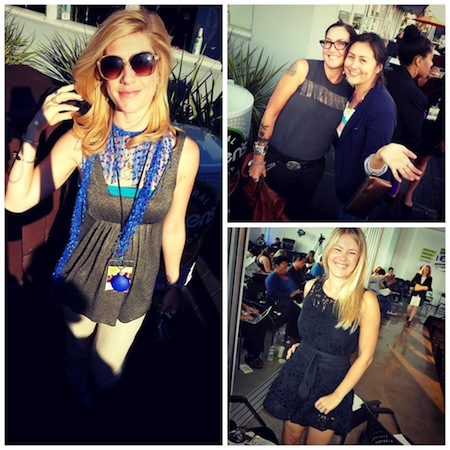 I loved having the opportunity to meet all the people at all the parties. And of course, I had lots of fun planning my daily outfits!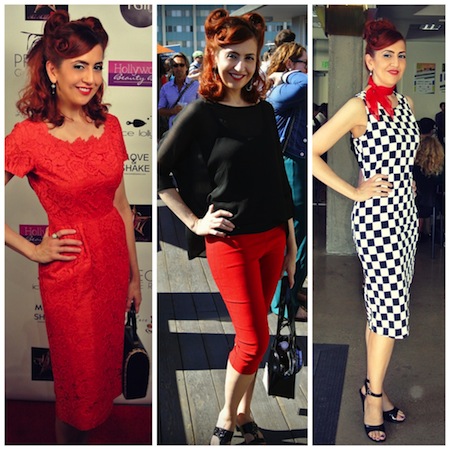 1. Dress by Clever Vintage, 2. Pants by PinupGirlClothing 3. Dress by Forever 21. All clothing purchased by the author.
Plus, I was excited to discover so many amazing companies who are doing so much with content creation on the web. You were nothing short of inspiring – and I'll be contacting you! I see some partnerships in my future!
As I gear up to build up this blog and relaunch my YouTube channel (stay tuned for details!) I'm thrilled at the possibilities that await. Stay tuned. I have lots in store for you.
Thanks Social Media Week for the fun and inspiration!
Tags:
Beauty
,
Fashion
,
Kastle Waserman
,
Social Media Week
,
Stiletto City