LA Fashion Week 2013: My Three Top Picks
October 18, 2013
by — Posted in Event Reviews, Fashion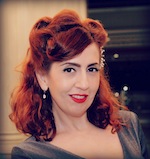 LA Fashion Week has been happening all over Tinsel Town this week with fashion shows from Downtown to Hollywood. My dance card has been rather full trying to hit as many events as possible to check some well-known and emerging designers. Lots of women's fashion ideas for Spring/Summer 2014. Each event has been its own creative feast for the eyes and I must say the people watching in the audience has been almost as entertaining. The fashion crowd knows how to pull out some style! I saw a lot of bling, stilettos and general "bring it" attitude. A nice change from going out and seeing people in flip-flops and track suits (which pains my eyes!)
Most of the shows have featured several designer showcases back to back and few music acts and performance artists to mix things up. While some fashion collections I was admittedly underwhelmed by, three stood out to me for ultra unique silhouettes, interesting cuts, use of textures and patterns. And of course, my picks all seem to have a little retro influence (what can I say, I love that!) but use it in very modern, wearable ways.
My favorites included: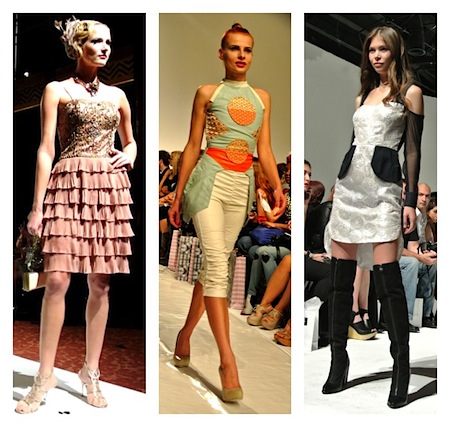 Sue Wong, Nuvula, Emily Daccarett
Check out what they showed on the runway:
Stay tuned for a full report of all the shows I saw during during LA Fashion Week!
Stay stylish,
Kastle
Video filmed and edited by Kastle
I am not affiliated with or sponsored by any advertisements shown below. They are placed by WordPress.
Tags:
Emily Daccarett
,
Fashion
,
fashion blog
,
fashion show
,
fashion video
,
Fashion week
,
Hollywood
,
Kastle Waserman
,
LA Fashion blog
,
Los Angeles
,
Nuvula
,
retro inspired fashion
,
Stiletto City
,
Sue Wong
,
Women's Fashion