LA Fashion Week 2013 Wrap-Up
October 22, 2013
by — Posted in Event Reviews, Fashion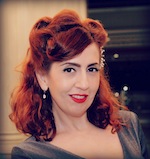 LA Fashion Week was a colorful, textured display of creative talent. I have to hand it to fashion designers – it's not easy getting a collection off the ground and putting on a show. I attended shows nearly every night of the weeklong affair and saw so many pretty and unique takes on style for the 2014 Spring/ Summer season for women's fashion.
Many of the shows were major productions with music acts and performance artists coming out between runway walks. It was awe-inspiring to see the slinky professional models doing their best catwalk but I also enjoyed the more edgy vibe of Mad Girl Productions' Sugar Art & Fashion Show where the models were encouraged to show a little rebel personality or do some wild primal dances (it does make it a little harder to get pictures of the clothes however!)
Click here to see a video of my three tops picks for designs I would most want to own: Sue Wong, Nuvula, and Emily Daccarett.
Here is some of the eye candy from the week:
Quixote Studios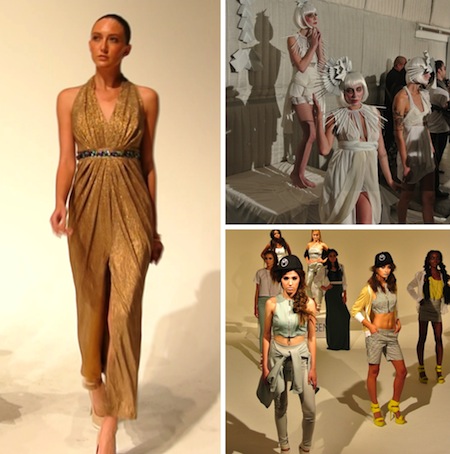 J.Burgos (left) KittinHawk (top right) Mathiasen (bottom right)
Project Ethos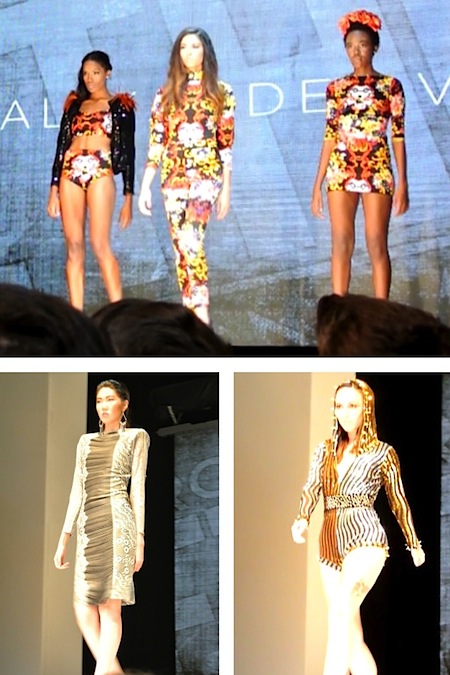 Alex Vinash (top) Glaudi (bottom left) Marialia (bottom right)
Fashion Minga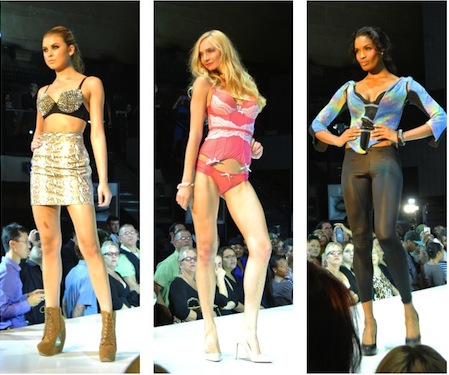 CA11 (left) Coquette (middle) Priska (right)
Sugar Art and Fashion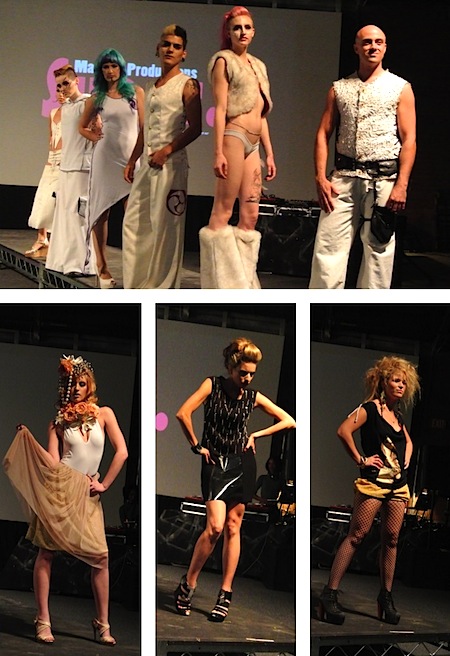 Fire Light Fashion (top), Green Reincarnation (left),
Ivy Vining (middle), Cotton Candy Punk (right)
Flaunt that fashion!
Kastle
I am not affiliated with or sponsored by any advertisements shown below. They are placed by WordPress.