Going Vintage Style at Fair Oaks Pharmacy
May 1, 2016
by stilettocity — Posted in Fashion, Where to Go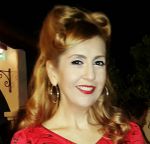 Located right along famous Route 66, Fair Oaks Pharmacy is a throwback to decades past when the local soda fountain drugstore was where the community would go for an ice cream, pick up some personal care, maybe little gift, and chat with friends and neighbors. Heck, Hollywood has a history of beautiful starlets being discovered in the local soda shop. So it felt like stepping back in time when I went to meet some gals at this 100-year-old, vintage style, Pasadena institution for a vintage day out.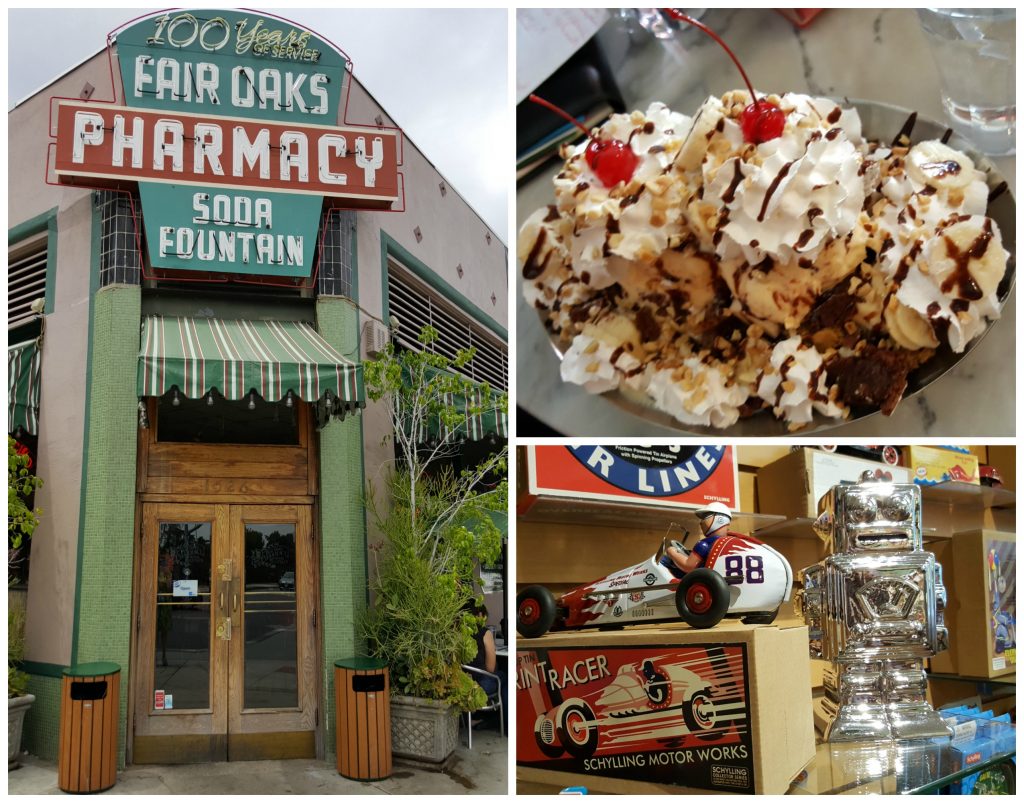 The place is full of charm from its Tiki-style trim around shelves of retro memorabilia and toys. There's a full room just for shopping for kitschy knick-knacks. If the giant ice cream sundaes aren't enough to satisfy your sweet tooth, you can also pick up some can from the wall of candy jars featuring vintage flavors. Need a last minute gift? There's full selection of bath and body products and greeting cards. You can even pick up a prescription from the health center, which is a full fledge compounding facility.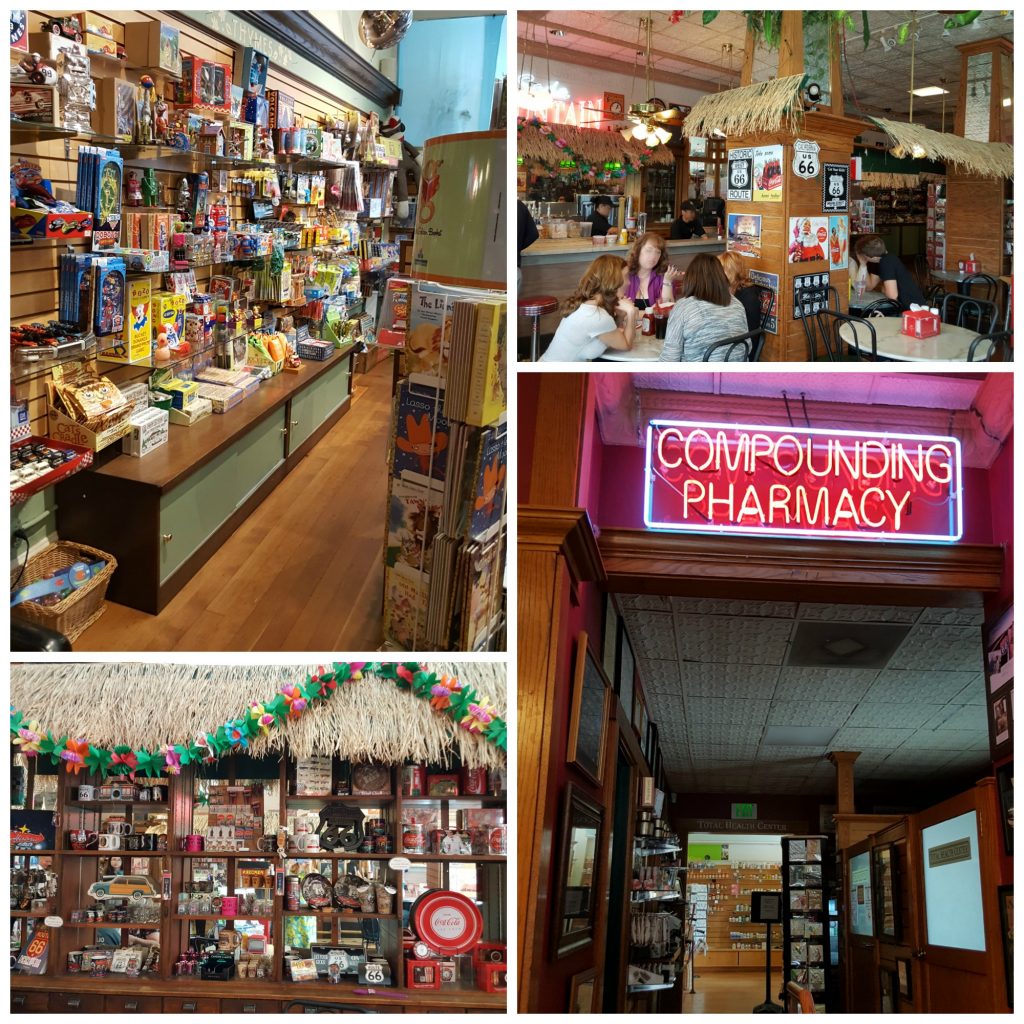 Why don't they make 'em like this anymore? The Fair Oaks Pharmacy is an idyllic cornerstone to a quaint street of little shops that's perfect for a stroll on a nice day.
What I Wore
It's only fitting to wear vintage style for such a historic spot. And on this perfect springtime California day, I wore one of my favorite, colorful, sheath dresses. I love that this one has a little belt to give it more shape definition. I paired it with my baby blue vintage reproduction shoes and matching vintage straw purse.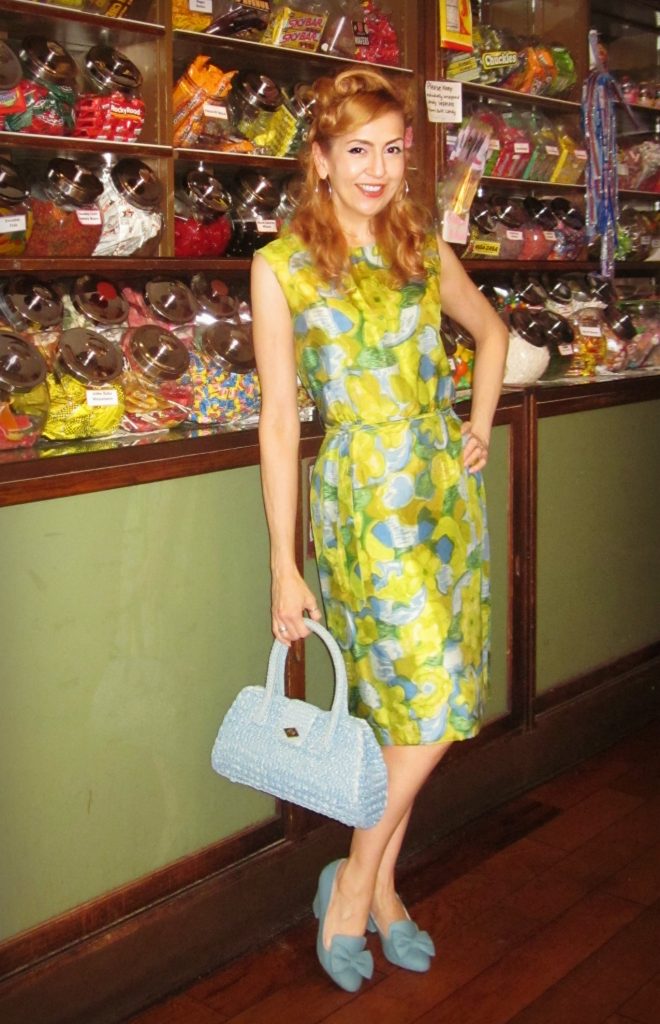 What to Wear
With spring in the air, it's time for vintage style florals. A fitted shift dress can take you from day to night. You can step out to your local ice cream shop, then dance the night away in these retro reproduction microsuede heels. Find a matching vintage purse, like this sweet straw handbag by searching "blue straw purse" on eBay. You'll be ready for any occasion. Click the links to shop* this look!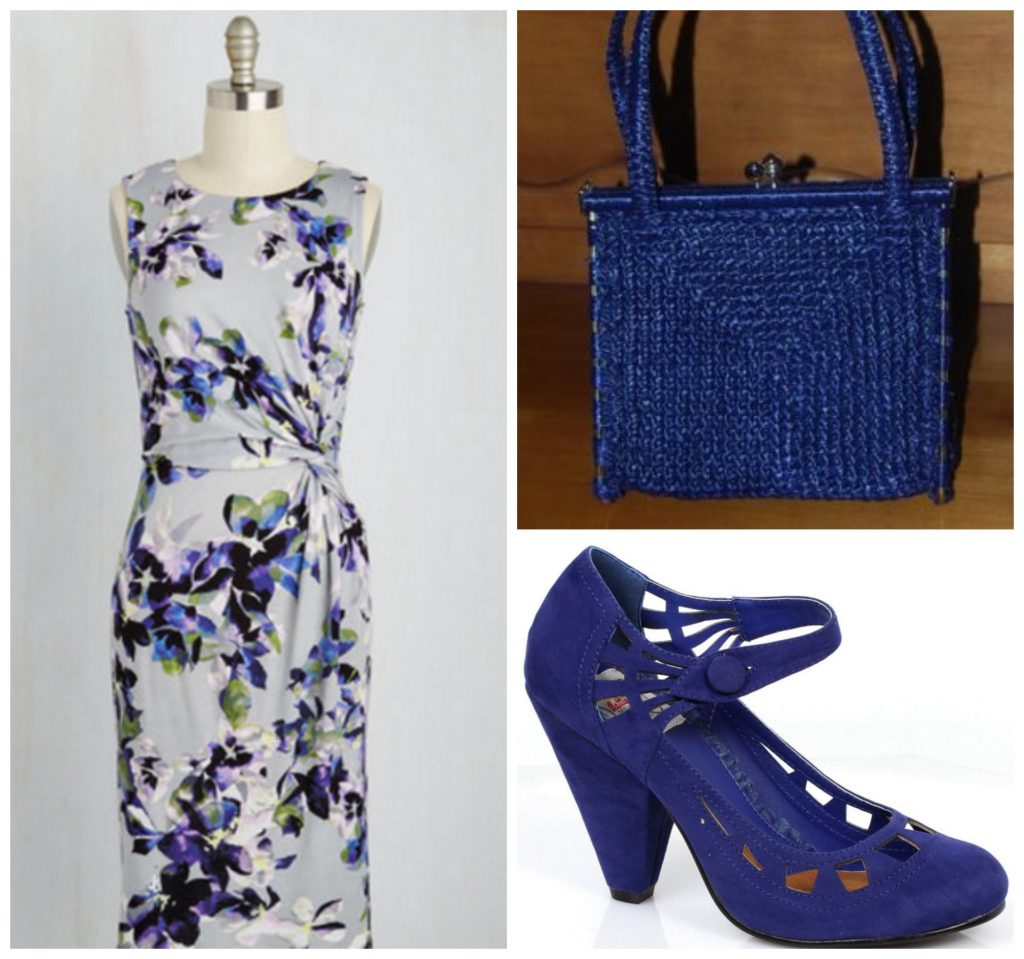 Fair Oaks Pharmacy is located at 1526 Mission St, South Pasadena, CA 91030
See you at the soda shop!
Kastle
Photos edited with PicMonkey*. Get it!

Tags:
Fair Oaks Pharmacy
,
Kastle Waserman
,
vintage style