Circus Style at the California Institute of AbnormalArts
April 25, 2016
by stilettocity — Posted in Fashion, Where to Go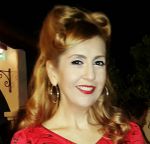 Step right up folks, you'll see things beyond your imagination! On a quiet little strip of Burbank Boulevard in North Hollywood is a nightclub where the atmosphere is just as entertaining as the acts on its stage. California Institute of AbnormalArts (C.I.A.) is where the circus comes to town every night.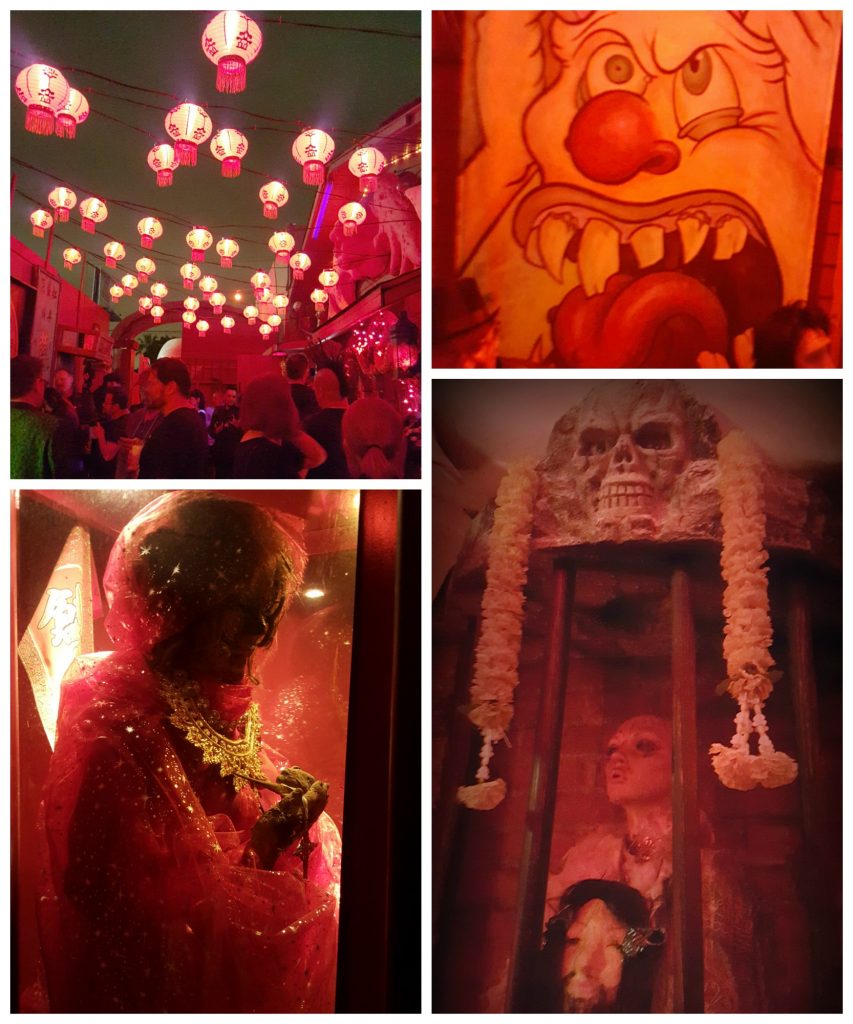 Run by ever-eccentric, purveyor of the unusual, Carl Crew, the venue features a wide array of oddities such as severed heads and mummified clowns to Chinatown-themed lanterns and signage. Part museum and part live music venue, the place also feature sideshow-type events, freak shows, burlesque performances and puppetry acts. The walls are adorned with vintage-style circus murals. Even the box office, where you'll likely find Crew greeting his guests, is a huge half face, half skeleton head.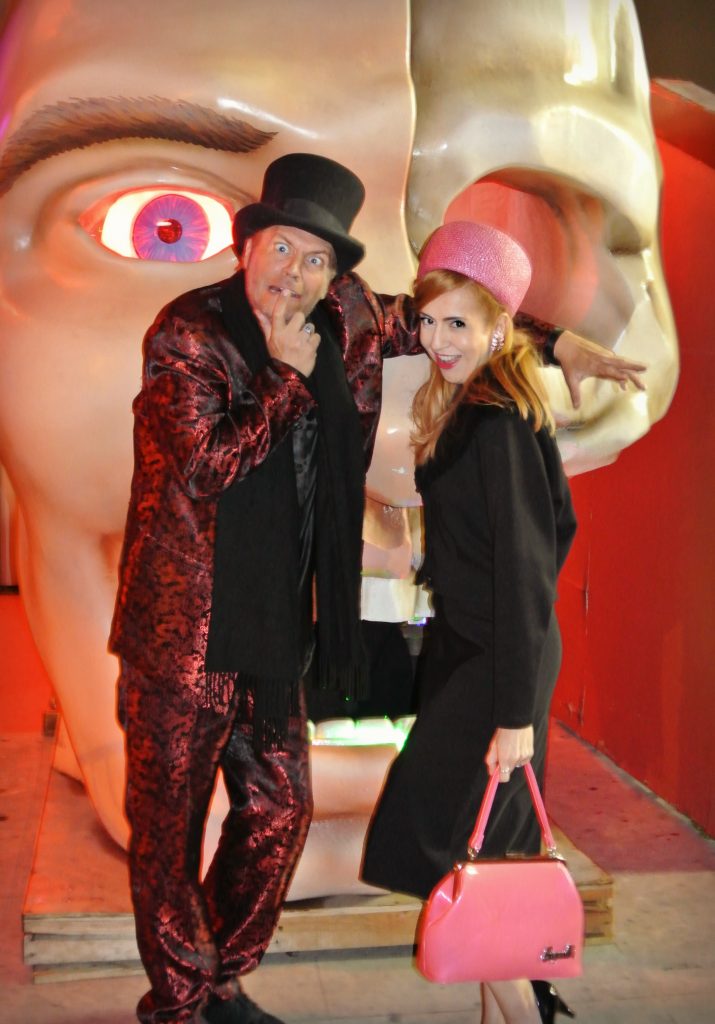 I first discovered this venue a few years ago and did on article on it for the LA Times, which you can read here. On a recent night, I was able to catch an unusual billing of the '80s goth/glam band Gene Loves Jezebel featuring Michael Aston, along with a sword swallower act.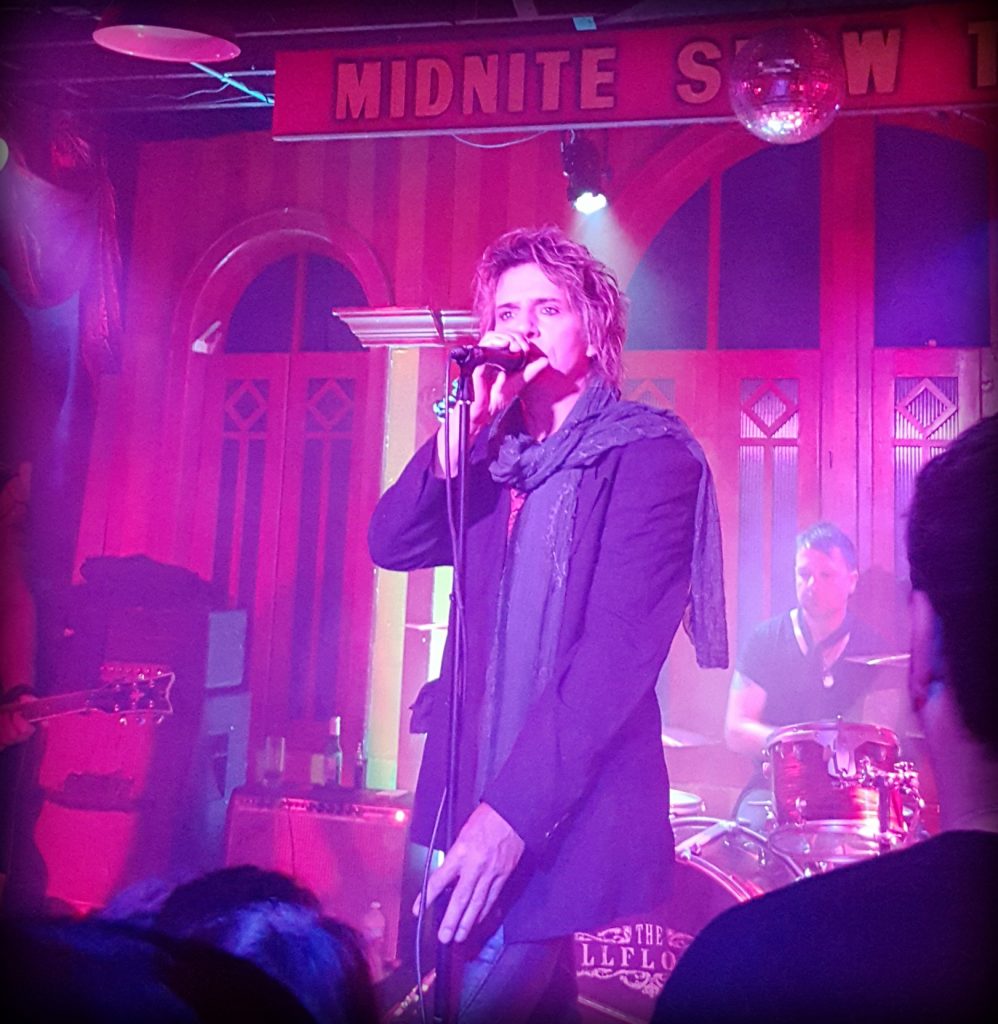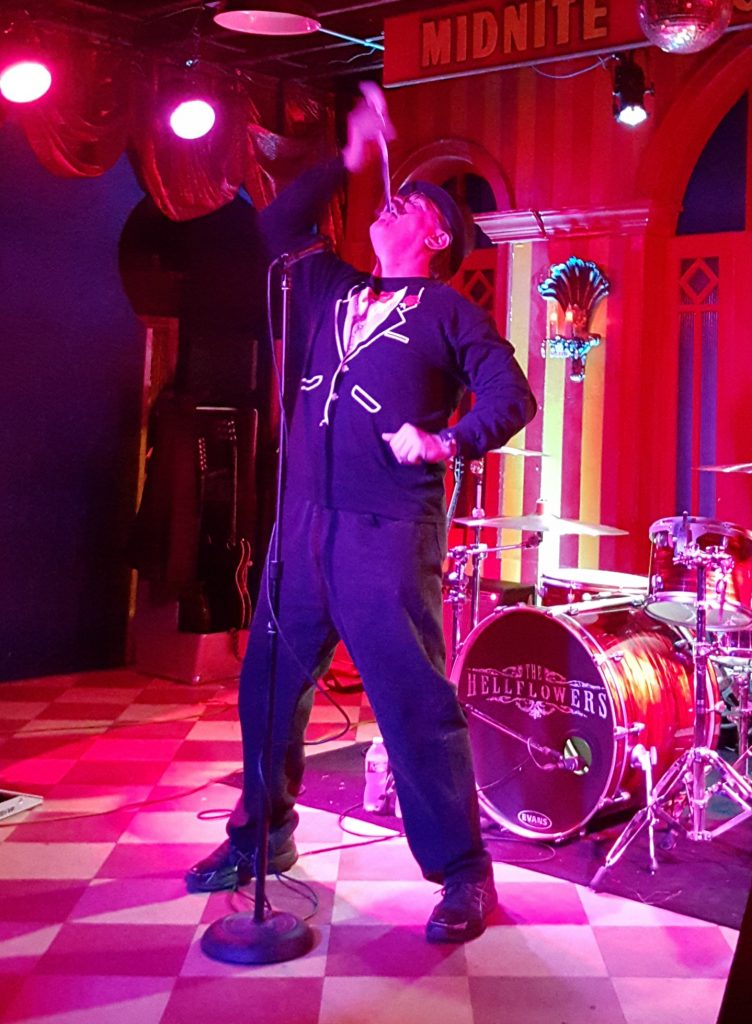 Not a place for the faint of heart, it is a place where you'll find something unique and literally off the beaten track.
What I Wore
Pulling out the biggest hat in my wardrobe, my bright pink pillbox felt fit for a retro ringleader. I paired it with a matching pink purse and black wiggle dress with keyhole detail. Some pink vintage, lobe-climbing, clip-on earrings and silver brooch completed my nightclub look.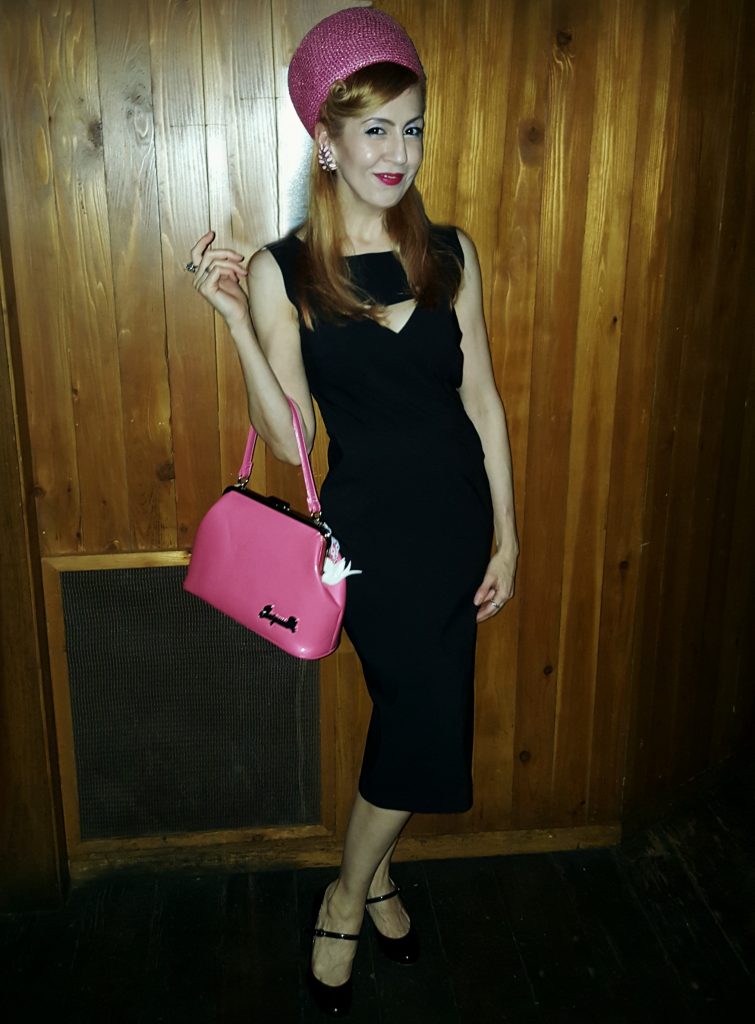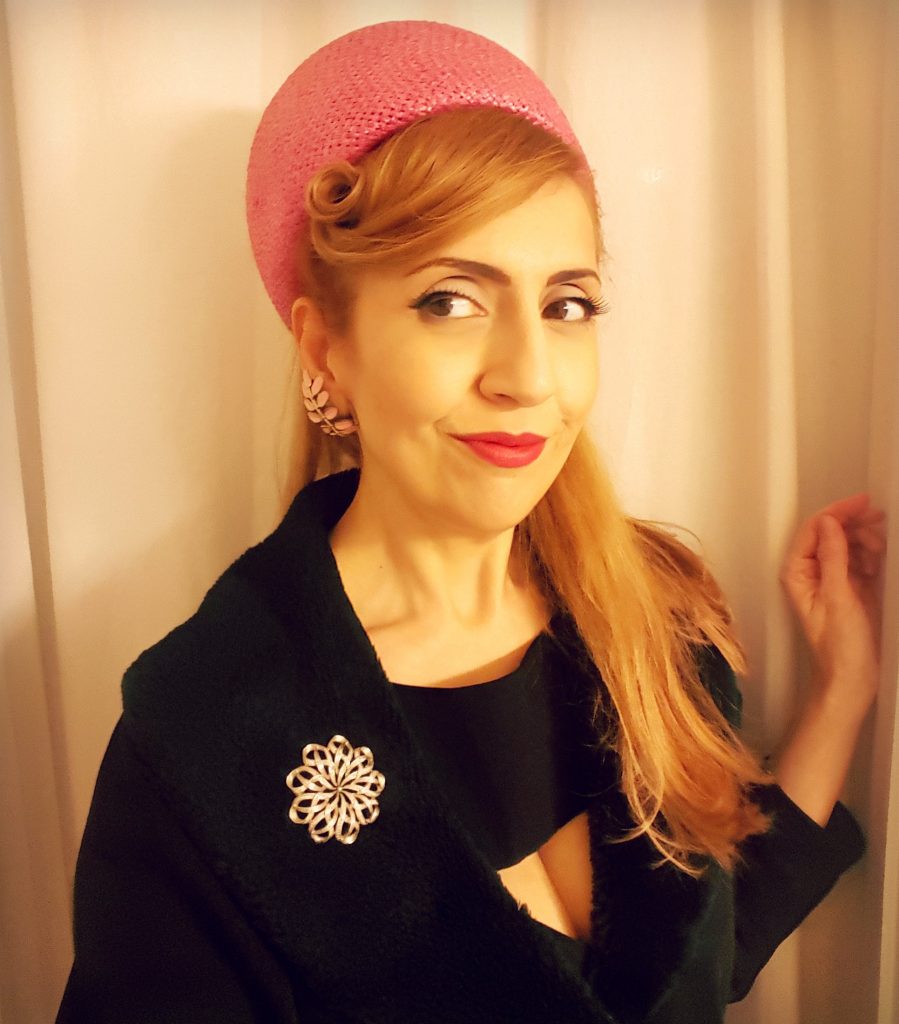 Let Your Freak Flag Fly Circus Style
If you're feeling ready to witness the wild or bizarre on your nightclub outting, incorporate a little retro circus style in your wardrobe with this fun Under the Big Top print skirt featuring clowns, circus tents and animal acts. Pair it with a cut-out top and scallop-trimmed heels. A shiny, retro handbag puts a big bow on the complete look! Click the links to shop* this look!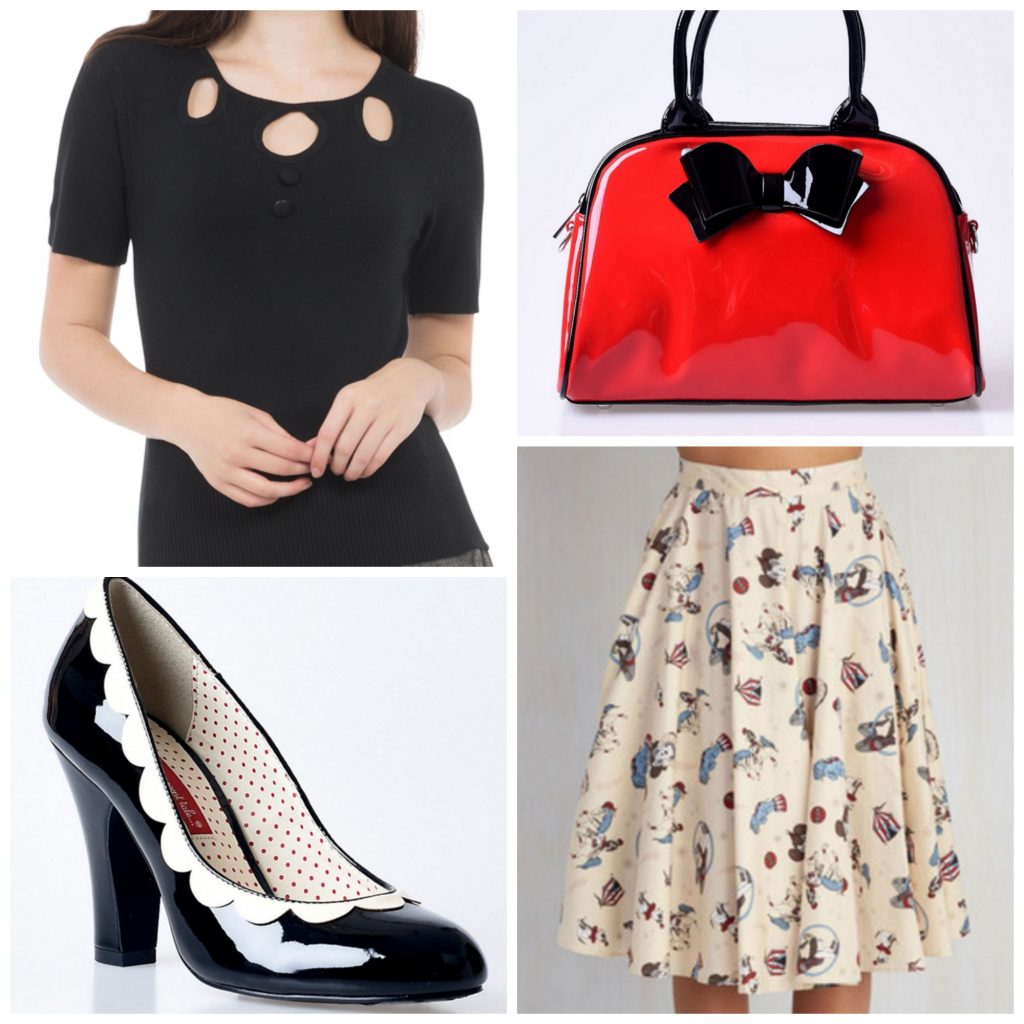 CIA is located at 11334 Burbank Blvd, North Hollywood, CA 91601
It's the greatest show on earth,
Kastle
Photos edited with PicMonkey*. Get it!
bars in Los Angeles
,
California Institute of AbnormalArts
,
Kastle Waserman
,
LA Nightclubs
,
nightclub