Horsing Around at Santa Anita Park
May 8, 2016
by stilettocity — Posted in Fashion, Where to Go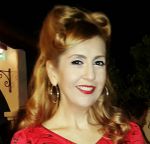 Every year the Kentucky Derby brings a party of horse lovers, hats and mint juleps for the most exciting two minutes in sports and to see some of the fastest horses run for the roses. While not everyone can get to the Churchill Downs to see the famous horse race in person, we in Southern California have our own horseracing venue, the gorgeous, historic Santa Anita Park.
Me and my gang of vintage-loving friends converged on the Park on Derby Day to enjoy a day at the races in what's been called the "World's Most Beautiful Race Track." Opened in the 1930's with the majestic palm tree dotted San Gabriel Mountains in the backdrop of the racetrack, the Streamline Modern architecture of the venue and a luxurious interior, it embraces everyone in old school elegance and California charm.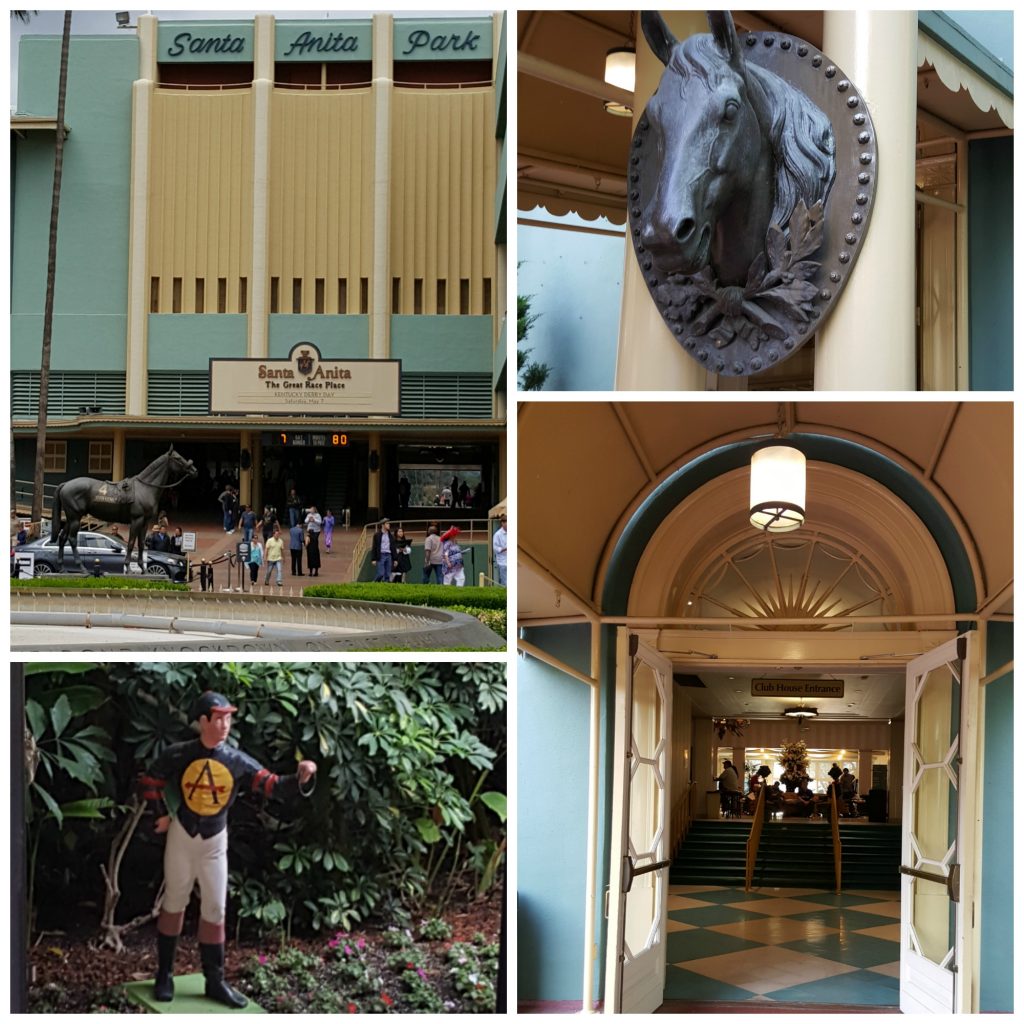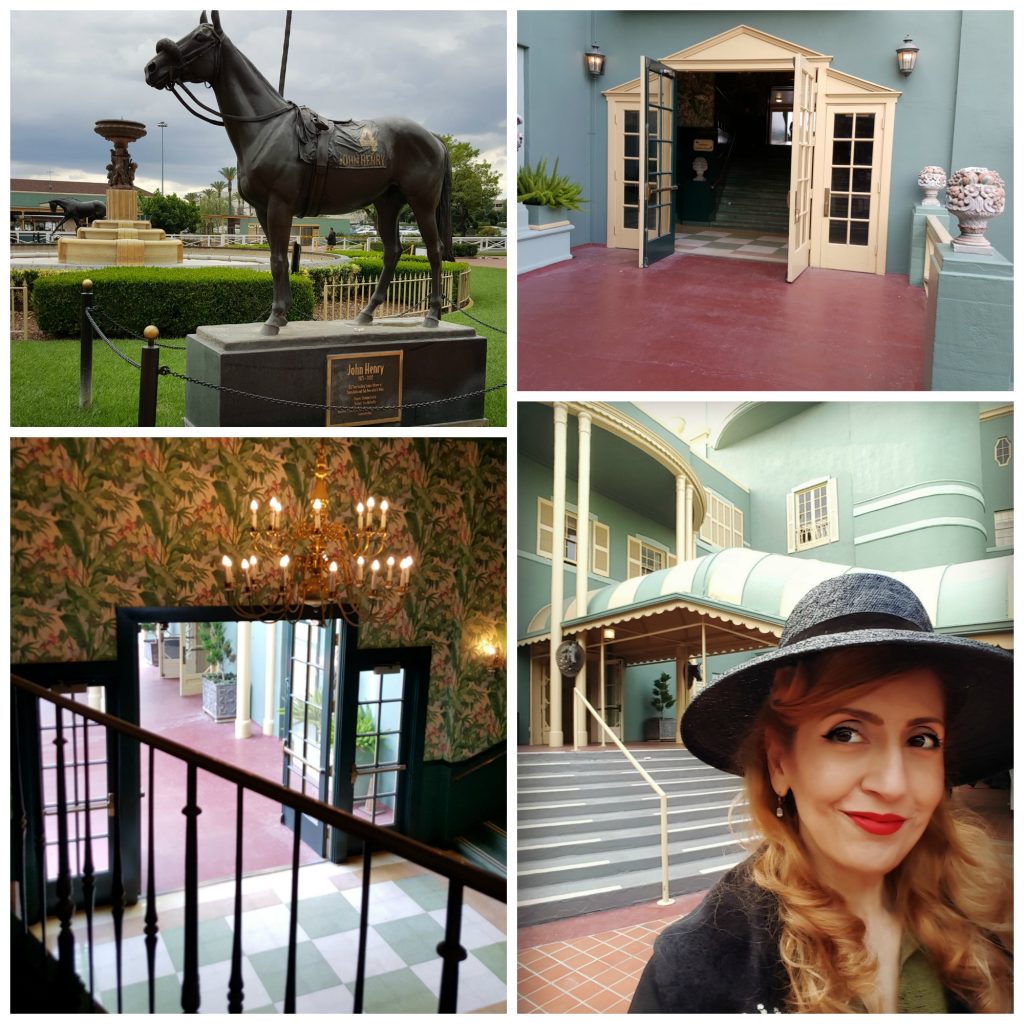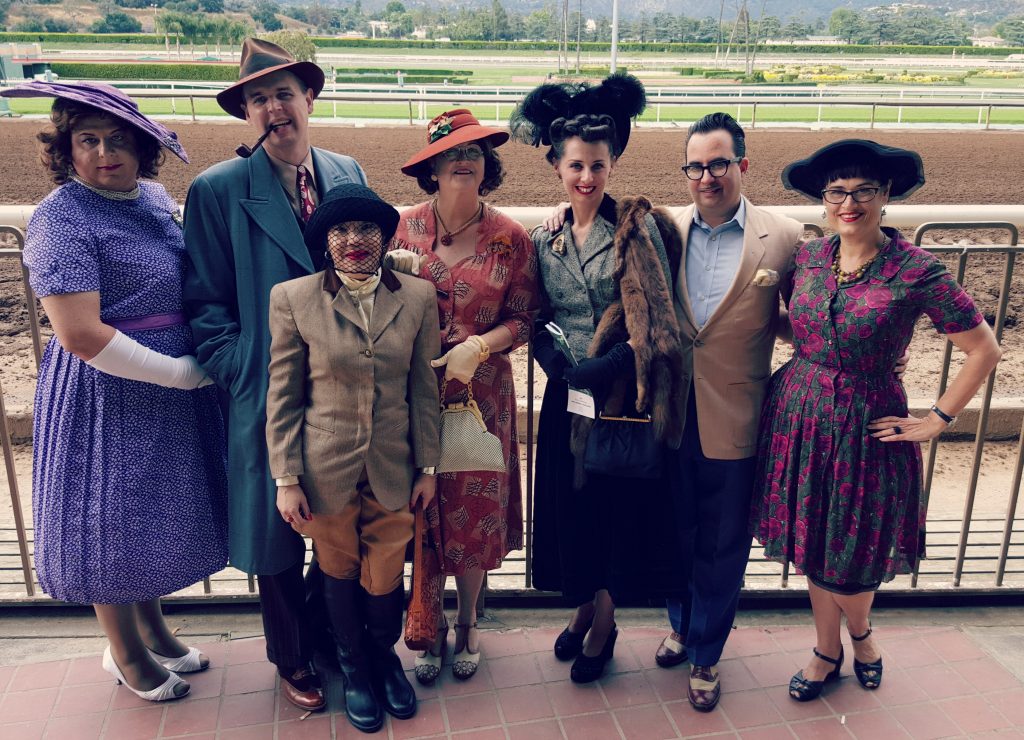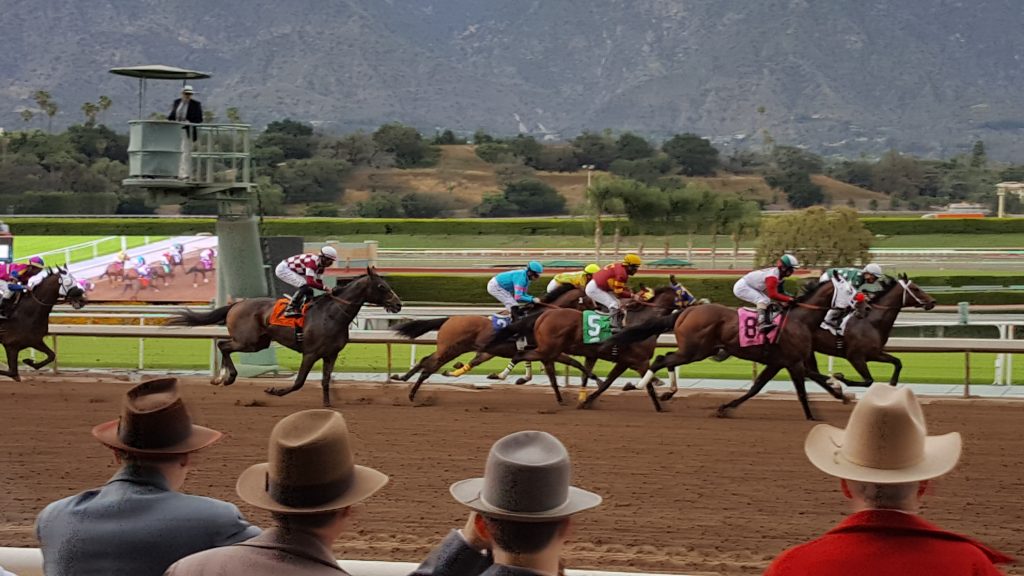 A day at the races is nothing short of exciting. From checking out the horses coming down the paddock, to placing bets, to seeing the horses storm out of the gate and the thunderous sounds of their run past the stands, it's the thrill of it all that makes the day special. And we got to watch the Kentucky Derby itself on the big screen. It was almost like being there!
What I Wore
Hats are a must on Derby Day, and not just any hat, the bigger the better. And while there was a hat contest at the Park that gave the prize to the most garishly-decorated hat, my group went more for vintage class. I pulled out my favorite '50s-era dress hat, paired with a green sharkskin vintage shift dress, a faux fur-collared short jacket and sparkly vintage rhinestone starburst brooch.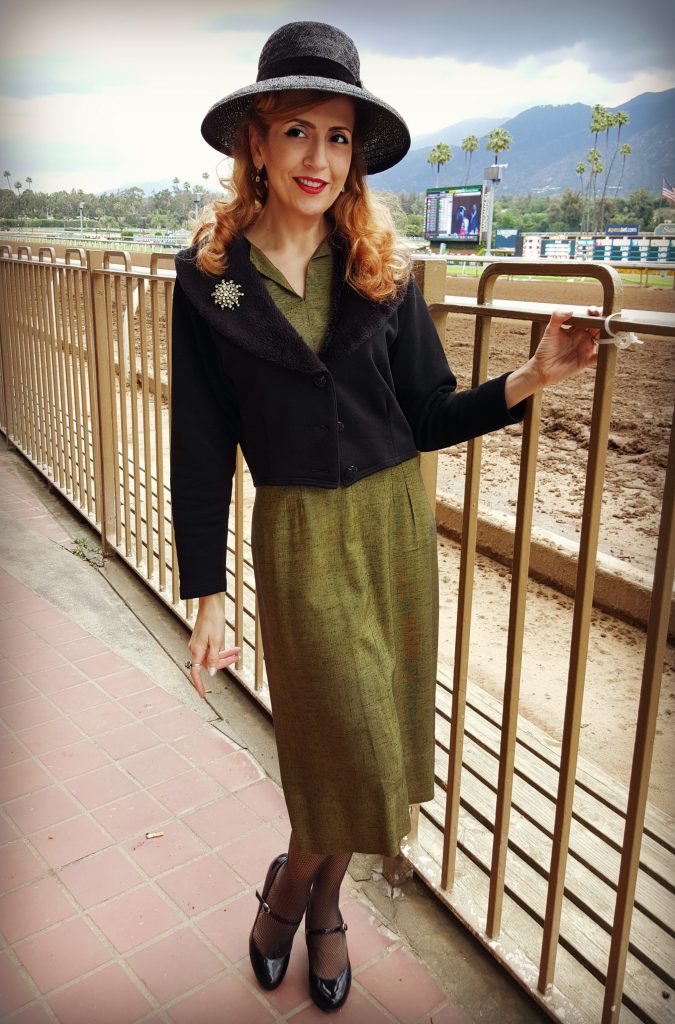 What to Wear to the Races
Horse-themed clothing is always a fun choice when going to the tracks. This horse print dress does the trick. Add some sparkle with a lucky horse brooch and ground the look with some authentic riding boots. Don't forget a big, statement-making hat! Click the links to shop* this look!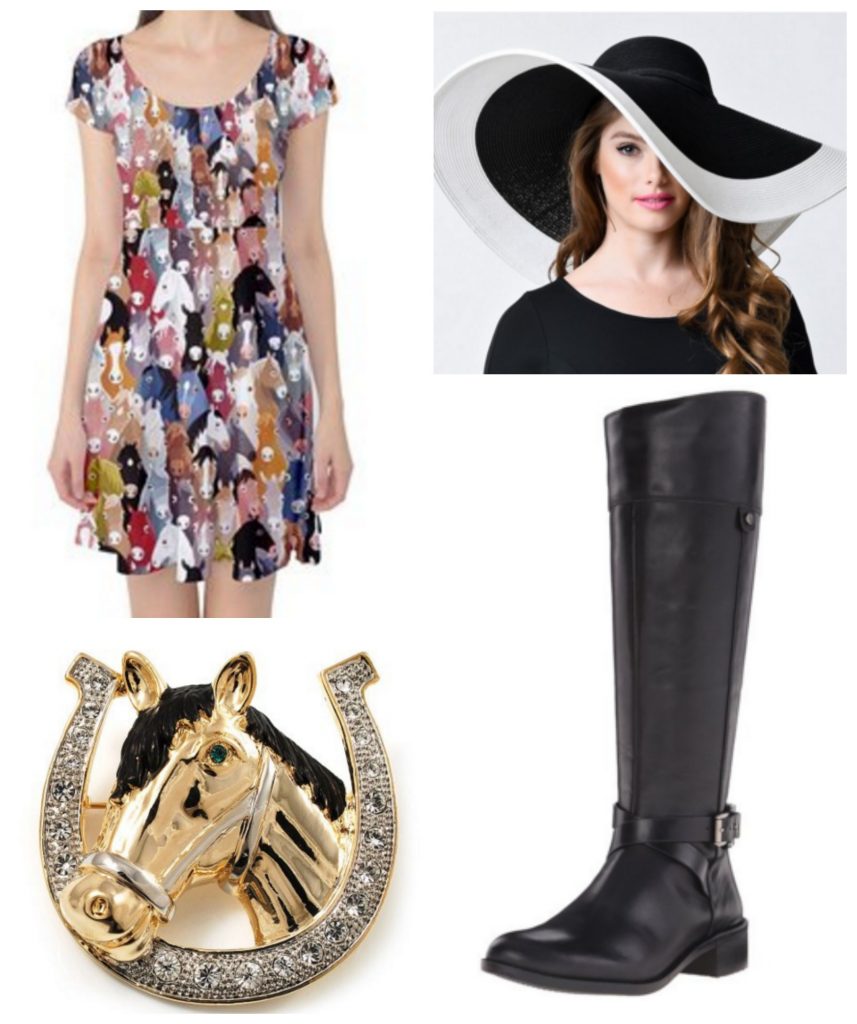 Congratulations to Kentucky Derby winner Nyquist and runner-up Exaggerator (winner of our own Santa Anita Derby in April!) We'll see you at the Preakness!
Santa Anita Park is located at 285 W Huntington Dr, Arcadia, CA 91007
And they're off!
Kastle
Photos edited with PicMonkey*. Get it!