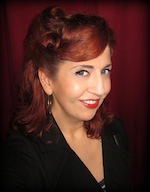 A few months ago, I met Lauren Young London at a party, not only was she fun to hang out with, she told me about her jet-setting lifestyle as a celebrity facialist and how she was creating her own product line that would be like nothing else on the market. I was curious about what was she was mixing up – I figured anyone who is personally requested to treat the faces of celebrities, billionaires and royalty would know what she's talking about!
I got to experience one of her expert facials recently and it was indeed a pure indulgence. She assessed my skin issues – the dreaded wrinkles creeping up around my eyes and some hyper-pigmentation that's appeared on my cheeks that's been driving me crazy and forcing me to invest in more heavy-duty concealers.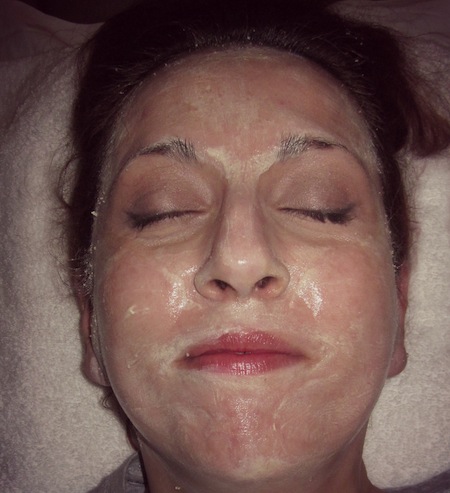 Then she drenched my skin in a variety of products, layering them on rather than putting one on, cleaning it off and putting on another. Then she massaged them in with these wonderful Derma-A-Globe tools – chilled glass balls on sticks that feel unbelievable on the skin – it sent me into the stratosphere of heavenly delight!  She was a like a wonderful conductor whipping my skin into shape.
She explained to me her skin care line and how she realized that no matter how much money you spend on products, you're getting very little of the active ingredient that actually makes them do what they say they're going to do – whether it be collagen boosting to reduce winkles, brightening to reduce hyper-pigmentation or acne busting. Most of what beauty products consist of is filler and a few drops of active ingredient. So her concept was to create JUST the active ingredient that you can add to your regular skincare to BOOST its performance. It's a brilliant concept.
She worked with a chemist she met while studying cosmetic chemistry at UCLA. She told him how she wanted to make products that could do a little more intensive treatment than what you normally see on the market. Together, they created products to manage specific skin issues and the LYL Skincare Collection** was born.
She gave me a little care package of samples* for me to try to tackle my own issues. I've been using her products faithfully day and night for about a month now, mixing them in with my regular Lancome and Clinque moisturizers and I've definitely noticed that they work. I've realized I don't need as much concealer on my cheeks anymore, I can pretty much just get away with foundation and my eyes seem less wrinkly and the skin has less of that crepe paper quality – which certainly makes a difference when putting on eye makeup!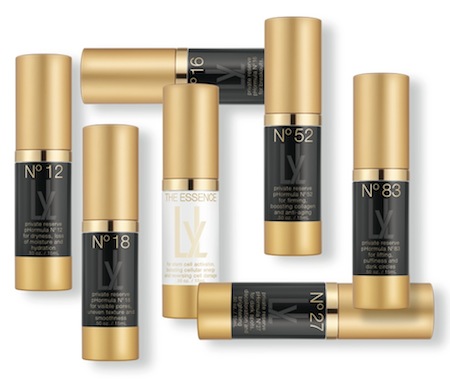 Here's what I've been using. Ciick "Shop the Collection" then "Shop by Product" from the homepage to find individual product listings:
I'll happily credit Lauren with helping my skin and I'll be buying her products from now on.  She just launched her site for buying online and her products are reasonably priced – about the same as the brand products you buy in department stores.
So check 'em out, your skin will thank you for it!
Stay tuned to the blog for a full interview with Lauren about her life as a celebrity facialist and creating her new skin care line.
Here's to a younger, glowing, clear skin!
Kastle
*Product samples were provided by LYL for purposes of this review. See disclaimer.
celebrity skin care
,
Facial
,
Lauren Young London
,
skin care