Dressing Vintage Style at the HMS Bounty
July 4, 2015
by stilettocity — Posted in Fashion, Where to Go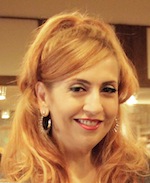 TGIF! There's nothing like going out with friends after a long week at work, getting dressed up in a great vintage style dress and wearing it out on the town. On a recent weekend I gathered my pals to meet at the HMS Bounty in Koreatown.
The Bounty is an old-school, barfly bar. With its red circular booths and classic nautical décor, it feels like the kind of place Charles Bukowski would have hung out in coming up with his next great novel.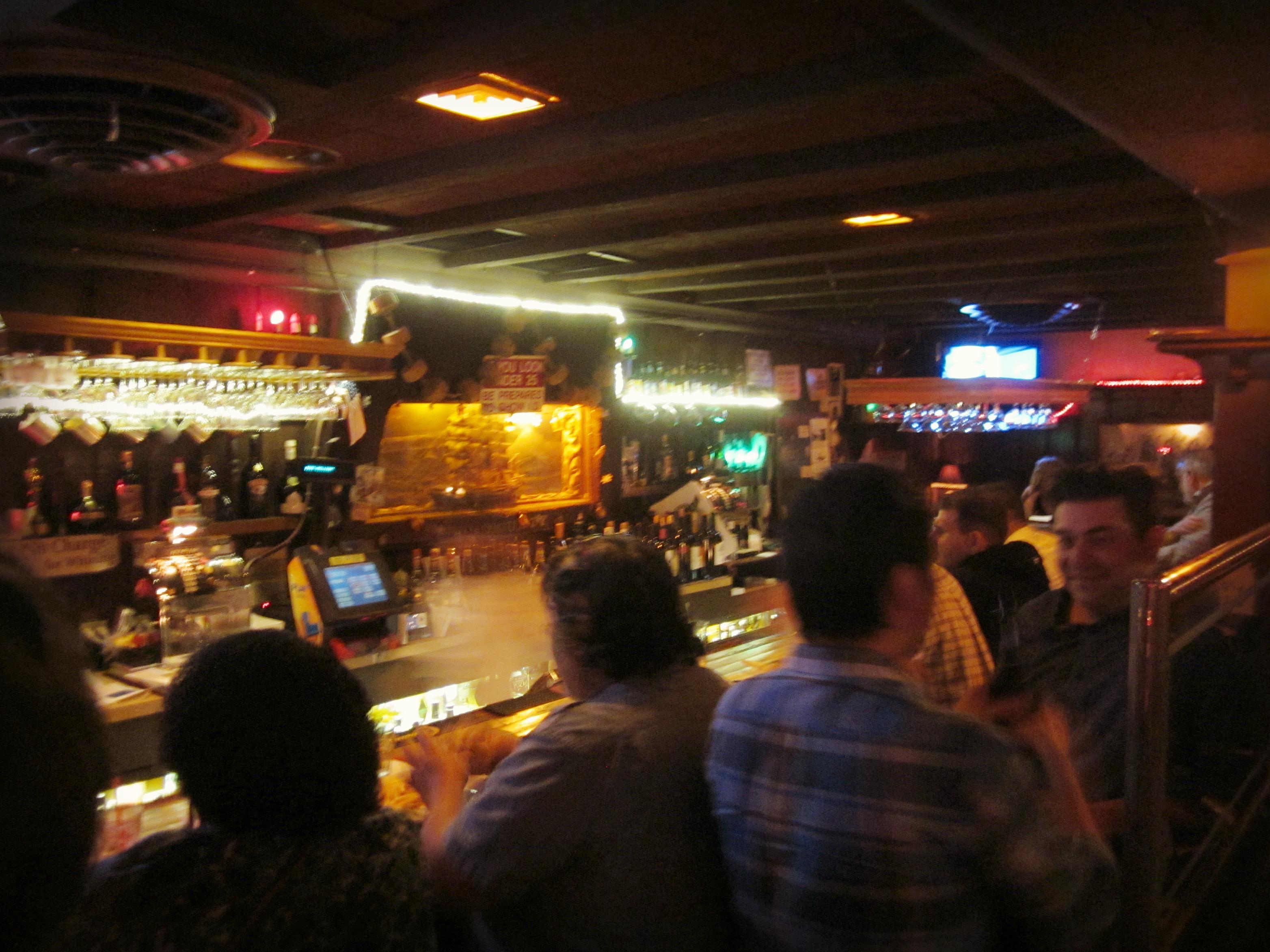 The bar is adjacent to the Gaylord Apartments, a beautiful, Italian Renaissance-style building from 1924. To use the ladies room you have to pass through the lobby of the Gaylord, which is a treat in itself and great for photos ops! The area was once the hub of the famous and powerful with the Ambassador Hotel across the street and the Brown Derby restaurant around the corner. Later, The Bounty became the off-the-beaten path place to be for Hollywood rock 'n' roll scenesters. Now it's in the middle of the bustling nightlife of Koreatown nightlife as the sidewalks fill with bar hopping 20-somethings. But inside The Bounty, things are mellow with local hipsters just there for a drink and conversation and maybe some of the classic meals such as a Monte Cristo sandwich or fish 'n' chips.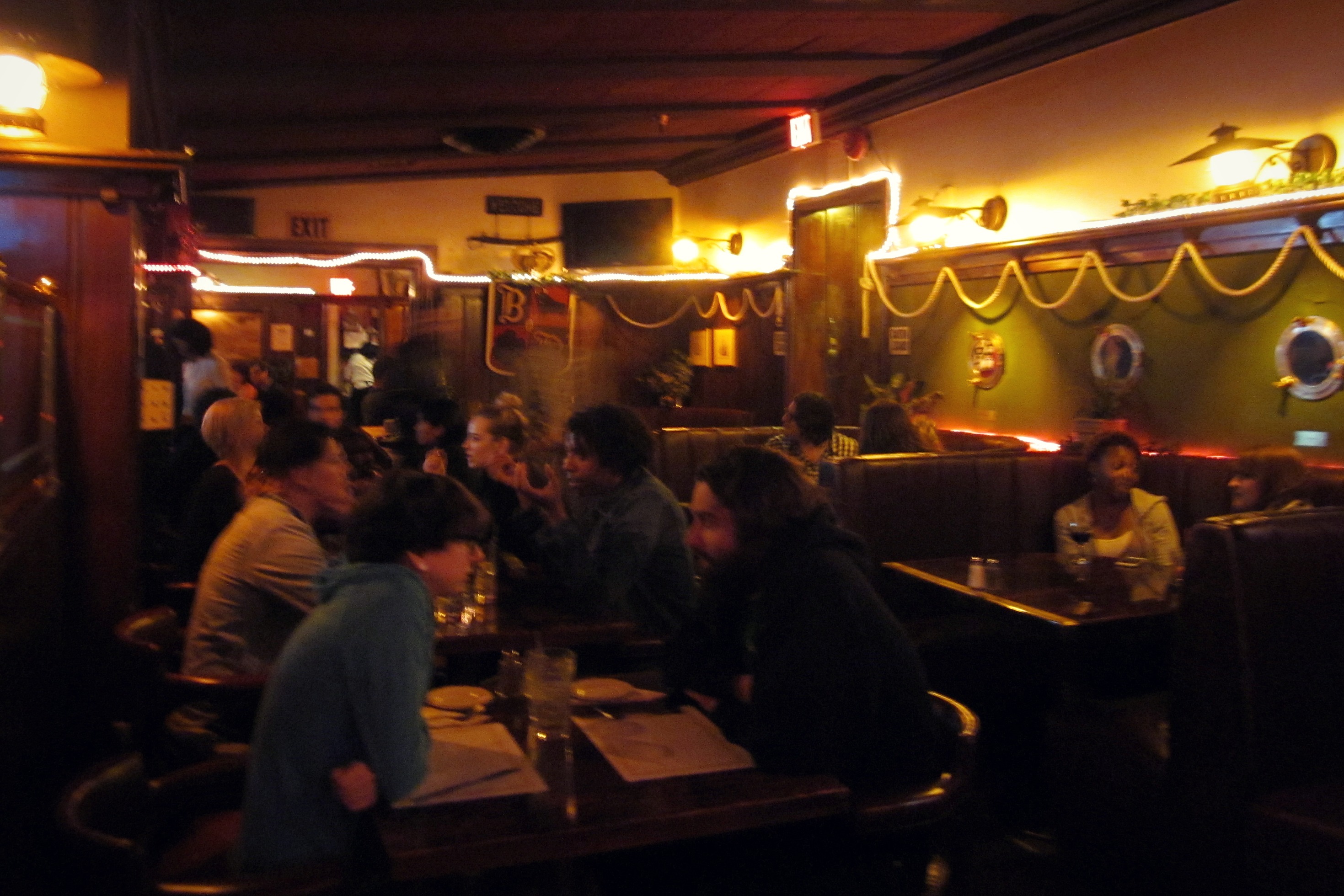 What I Wore
It was the perfect setting for some vintage looks and classic drinks. I wore my vintage style Bettie Page by Tatyana Sierra dress that I was lucky enough to score on eBay since they don't make it anymore.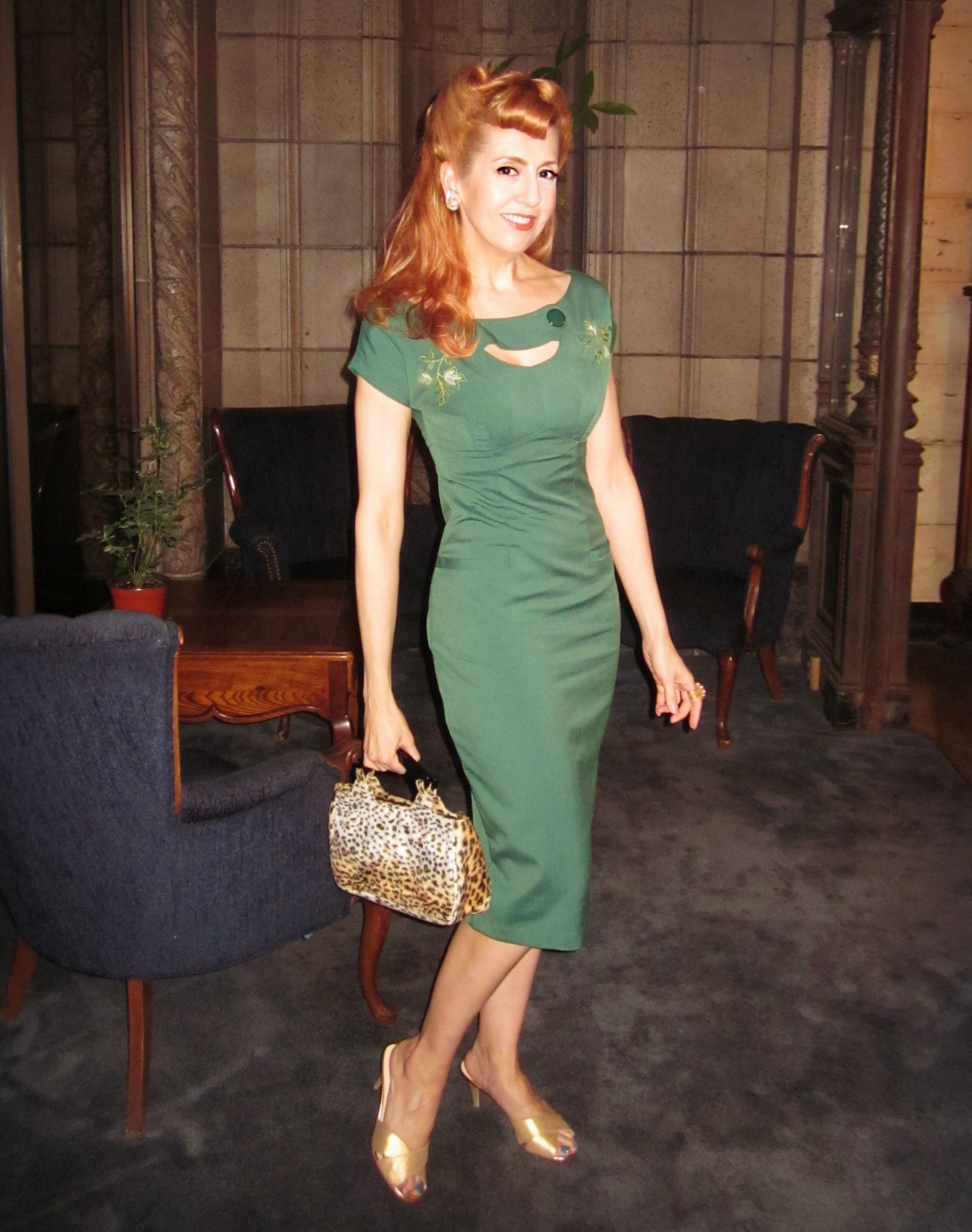 How to Put Together a Vintage Style Look 
Round up your friends and head out in a vintage style wiggle dress like this plaid number with flirty little keyhole cutout. Add a pop of bright color to stand out in the dark bar with yellow retro style shoes and some girly fun with this purse shaped like a pretty perfume bottle. (Click the links to shop* the look!)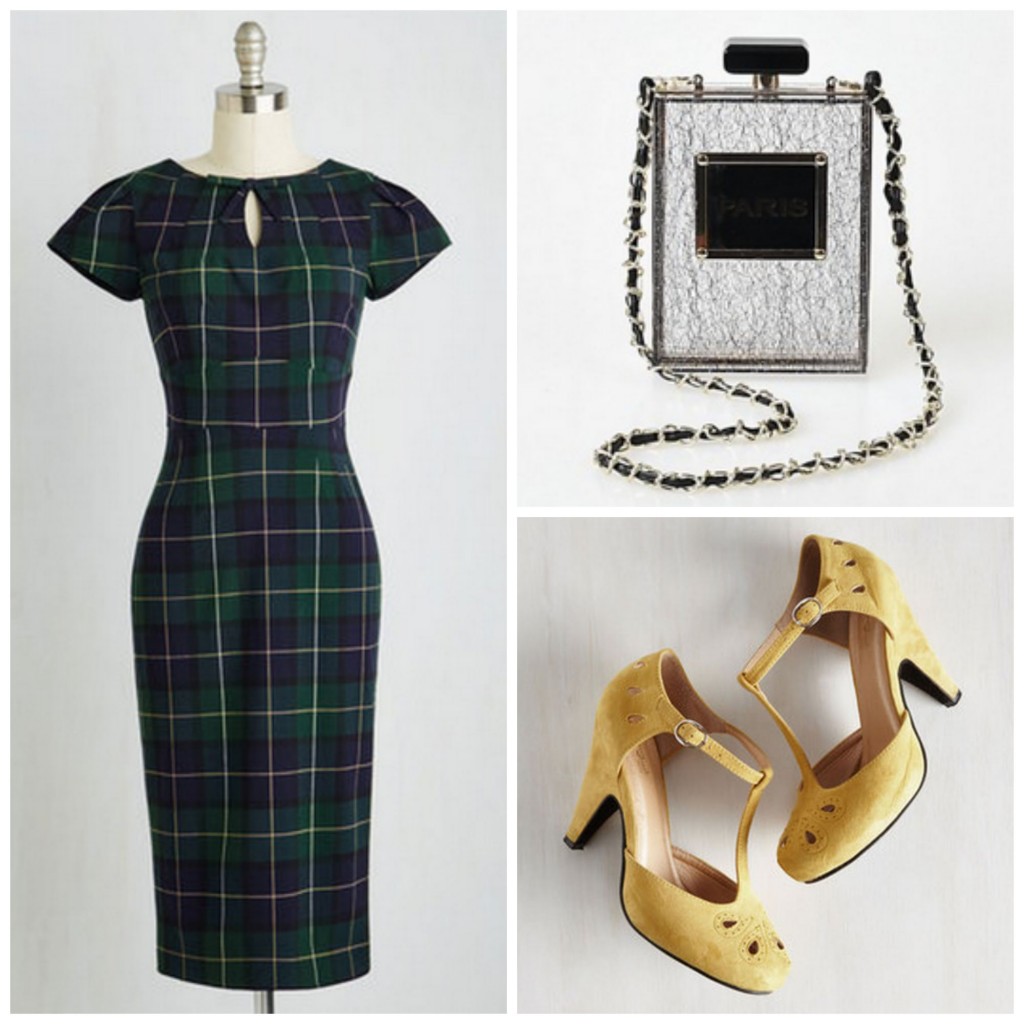 Hope you add some vintage style to next night out for a drink! Looking for some bars in Los Angeles? Be sure to check out the Where to Go section in Stiletto City!
The HMS Bounty is located at 3357 Wilshire Blvd, Los Angeles, CA 90010
Make mine strong and on the rocks,
Kastle
Photos edited with PicMonkey*: fearless photo embetterment. Get it!
*disclosure
Tags:
bars in Los Angeles
,
Kastle Waserman
,
retro style
,
vintage style