Vintage Boho Style For Fall
October 10, 2021
by stilettocity — Posted in Fashion
Since I brought over a bunch of 1970s vintage clothes from my mom's closet, I've fallen down the '70s rabbit hole of fashion inspiration. And you just can't think about that decade without including the Boho look.
The term "boho" or "bohemian" dates back to the French Revolution when the social and economic landscape forced artists and creatives into poverty. They began wearing and expressing themselves with old clothing. You can read more about the history here.
In recent decades, boho is synonymous with those who are free-spirited and artistic. It's mainly associated with the 1960s hippie counterculture movement and has drifted in and out of mainstream fashion. It also became an interchangeable term for festival wear for its free-flowing, casual style, perfect for long hot summer days listening to bands.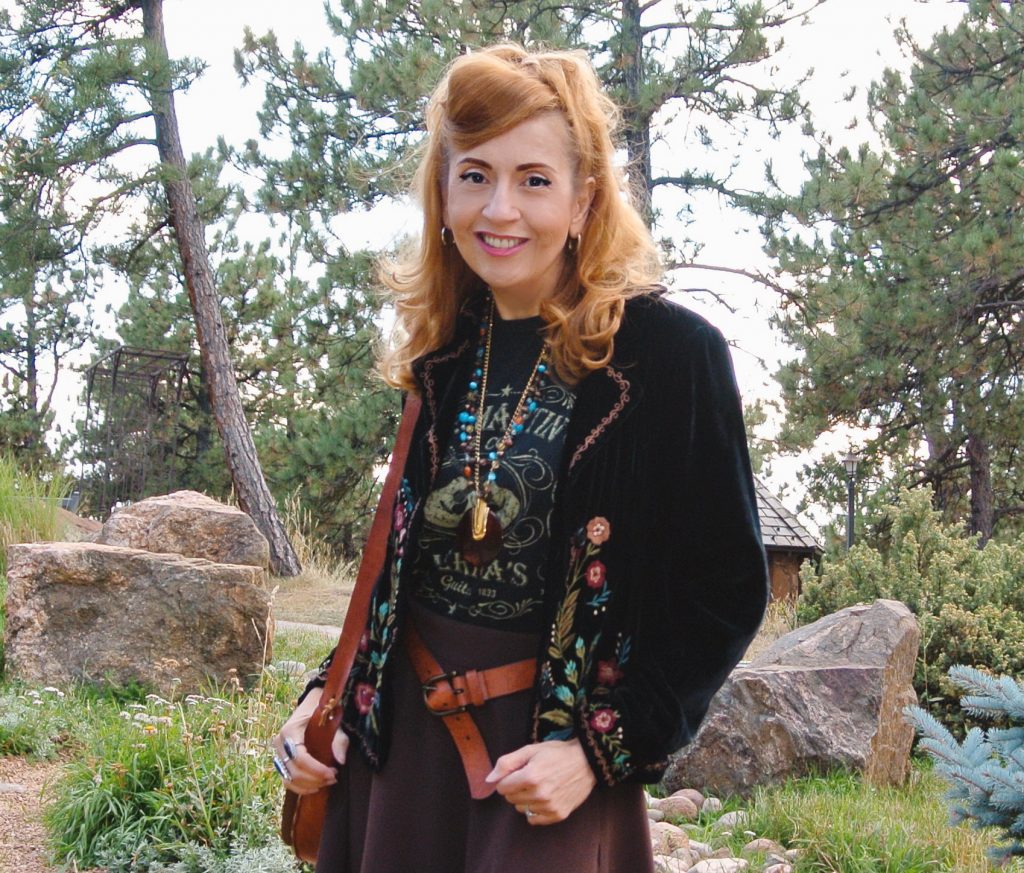 But don't pack your boho looks away for fall as it lends itself perfectly to earthy tones and layers. I put together some boho looks that can transition your carefree warm days of summer into the cool, leaf-crunching days of autumn.
Peasant Top and Floppy Hat
You can't go wrong with a peasant top for a boho look. The delicate string-tie neckline and floral embroidery are pretty and feminine. I paired it with a big, floppy felt hat, layered necklaces, a tooled leather vintage purse and '70s wooden heel shoes.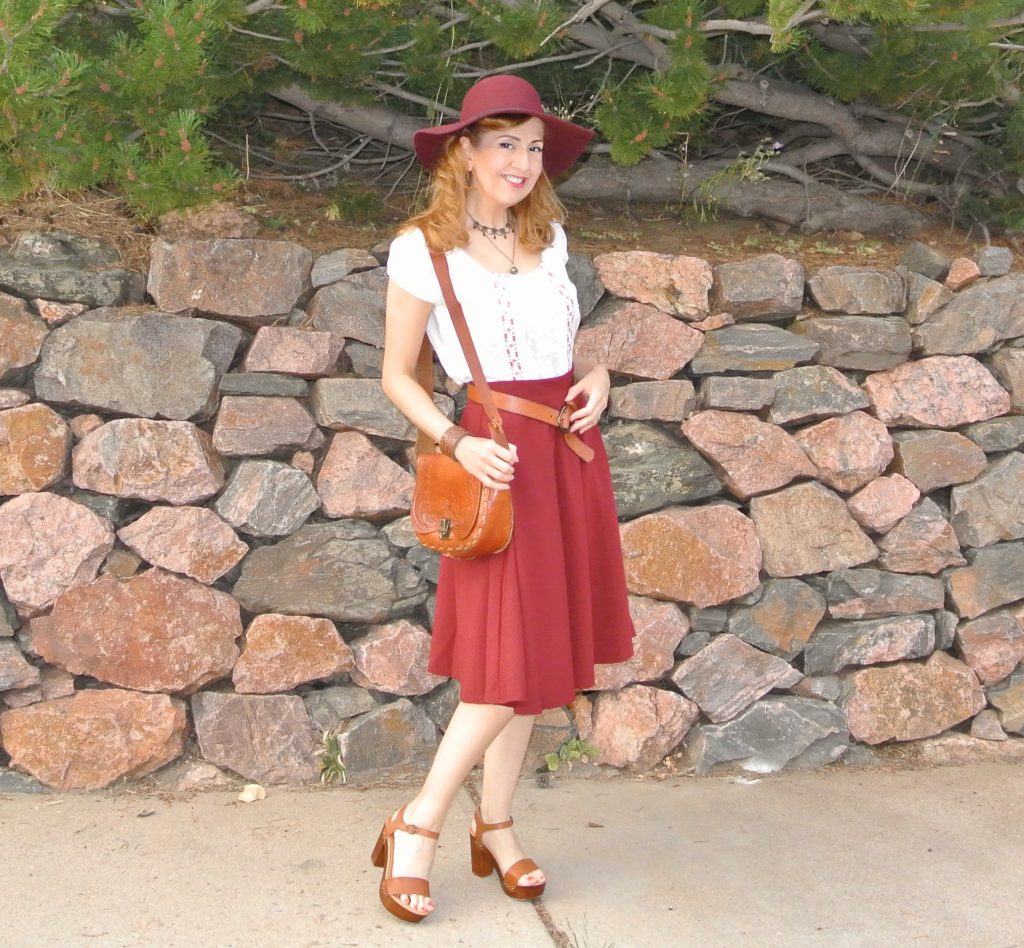 Floral-print dress and shawl
Boho can work really well with western accessories, so I took a vintage '70s shawl and played off the fringe, tucking it into a vintage western belt and cowboy boots I picked up from an estate sale. Another floppy felt hat completes the look.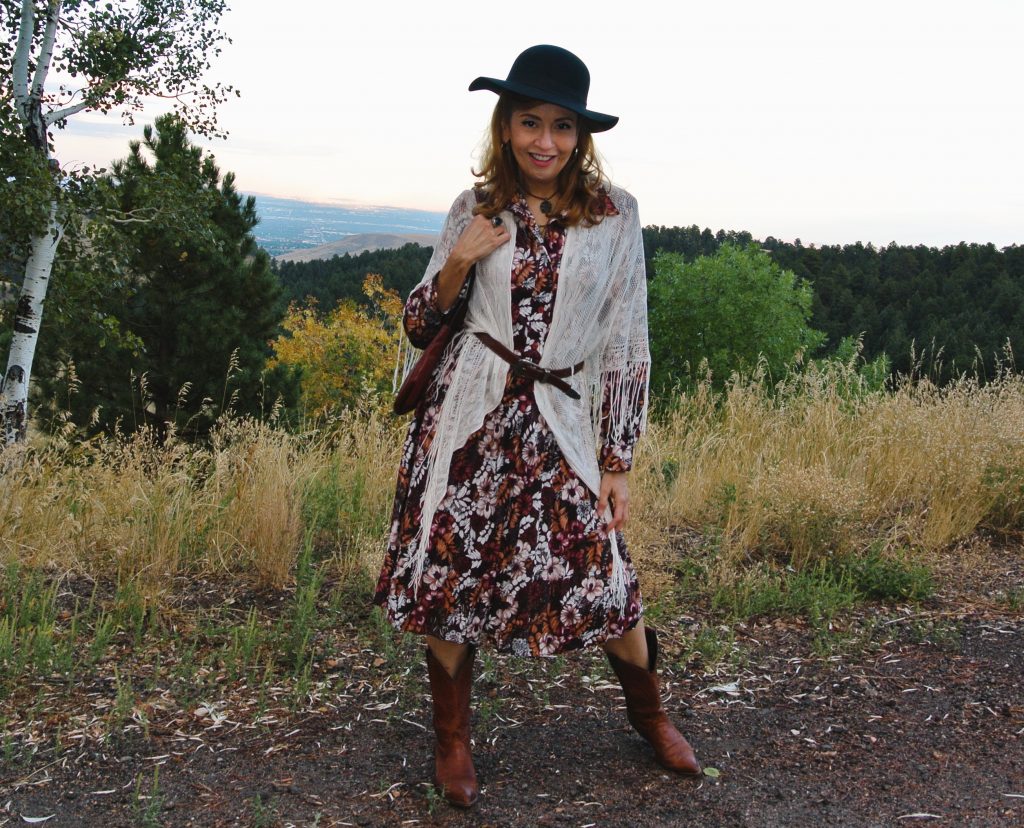 Graphic Tee and Embroidered Velvet Jacket
I snatched this soft velvet embroidered jacket from an estate sale, and I never want to take it off! It makes me feel like Jimi Hendrix when I have it on, so cool and comfy. I had to top it over a graphic tee, which really came into prominence in the 1970s. This vintage logo Martin guitar tee works perfectly with some layered vintage necklaces and leather accessories. I just might have to learn to play guitar!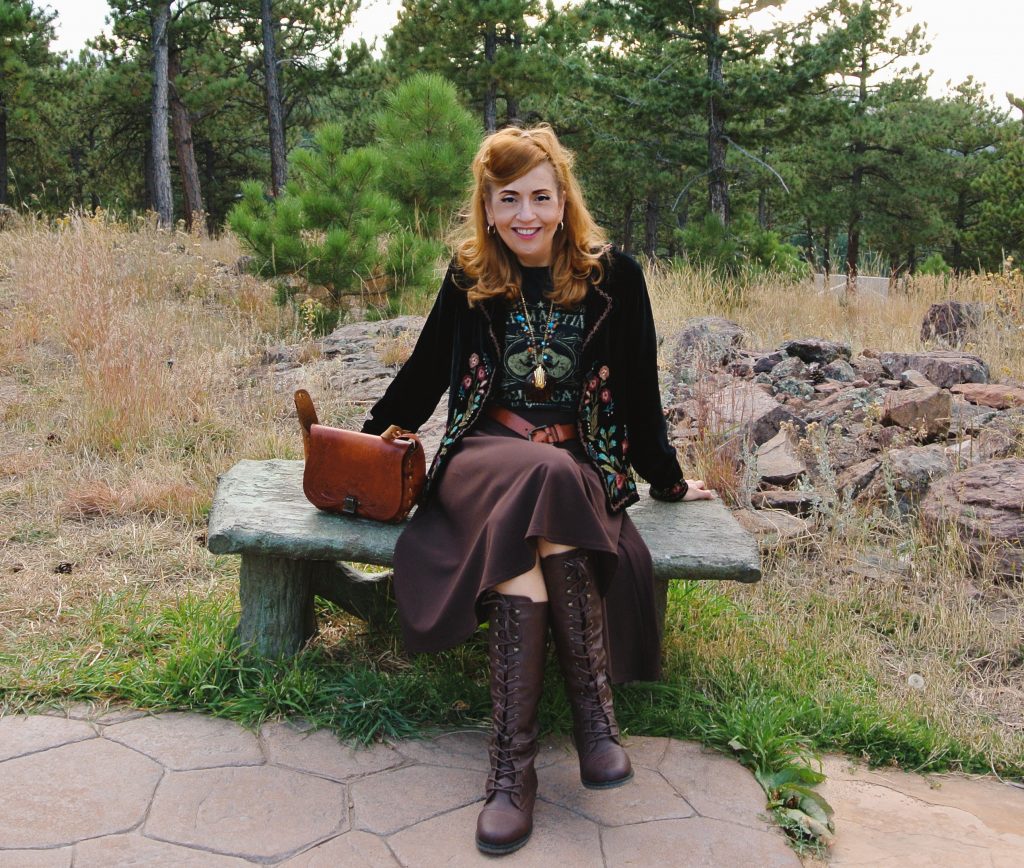 I hope this gives you some boho inspiration. Check out my article on Upstyle Daily for how to get some boho essentials into your look. And see more of my looks on my Instagram page.
Until next time,
Kastle