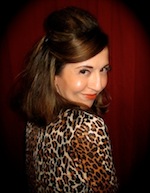 Are you ready to rock? The film "Rock of Ages" opens this weekend and I for one am pretty excited. I was in Los Angeles in the late '80s – a teenager with a fake ID, not to drink, but to get into clubs and see bands, and lots of them!  This film looks like a fun trip back to some crazy-good times when Hollywood had an amazing club every night of the week – punk and glam and hard rock came together and the city's local bands were on the brink of chart-topping fame.
When I saw the soundtrack for "Rock of Ages" I was disappointed that it didn't seem to really represent all the bands I was hearing on the Sunset Strip in 1987. So I put together my own soundtrack for you to get ready for the film. Find it in my report for Yahoo! HERE.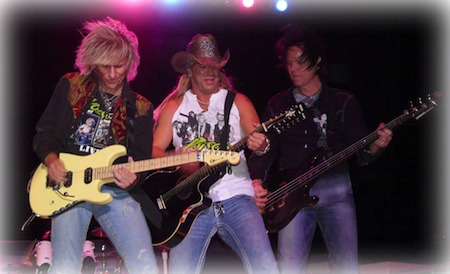 Poison
The premiere took place on Friday night, turning a full block of Hollywood Boulevard into a "black carpet" runway leading to Grauman's Chinese Theatre. Tom Cruise, Alec Baldwin, Russell Brand, Julianne Hough, Catherine Zeta-Jones, Mary J. Blige, Poison and Def Leppard were all in attendance.
See the arrivals:
[youtube http://www.youtube.com/watch?v=JwiaApes5xE]
After the film, the entire theatre audience made their way back down the carpet and across the street to the after party set up on the back parking lots between Hollwyood and Selma where a full stage set up was rocked by Poison and Def Leppard – the music was so loud, it shook the buildings for blocks! As it should be!
All very exciting unless you happened to be enjoying a delicious Cucumber Collins at the Roosevelt Hotel with some friends as I was and couldn't get back to my car because they blocked both sides of the street for pedistrians for almost AN HOUR. Not great planning by the production company.
But alas, that's LA – the good and the bad. We have a lot of fun, we have fancy premieres and we rock!
So enjoy the LA scene in "Rock of Ages" – I did then and I look forward to doing it again!
Rock on,
Kastle
Photo of Poison by Weatherman90 from Wikimedia Commons
Faster Pussycat
,
Guns N' Roses
,
Hollywood rock
,
LA Guns
,
LA rock
,
Rock of Ages
,
Rock of Ages after party
,
Rock of Ages premiere
,
Roosevelt Hotel
,
Sunset Strip
,
Warrant