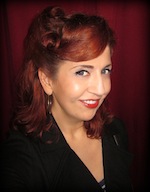 It was an extra special night at the Pinup Girl Boutique. Celebrating the store's 1-year anniversary, the clothing brand proved they successfully have made the leap from an online retailer to a couture fashion name with an international following of pinups. They have not only created a clothing line but a glamorous, retro-inspired lifestyle to aspire to that is lived everyday by "Team Pinup," the models who not only show the looks in the catalog but also work in the store, design the clothes, create the hairstyles,  and offer their talent as makeup artists. They created this one-stop-shop to allow everyone be the pinup bombshell they always wanted to be!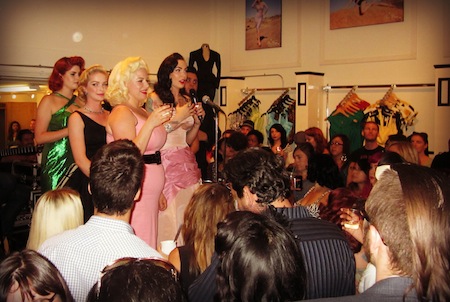 And they've clearly struck a cord with their audience, who love their monthly parties as a night to dress up and wear those fabulous Pinup Couture fashions.  These gatherings are always a great night to  go shopping because it's like a living fashion show,  seeing so many people in the Pinup Girl Clothing.  My wish list always grows when I see what dress look good in real life. Fortunately, the parties coincide with Magnolia Park's Ladies Night Out shopping nights when discounts of 10% and up make these fabulous fashions a little easier on the pocketbook.
For the anniversary party, the place was jam-packed. Drinks flowed, new friends were made and I was blown away by the talent lined up for the night. On the small stage in the center of the store, comedienne April Richardson, who sports her own retro flair and Bettie bangs, opened up the night and was hilarious.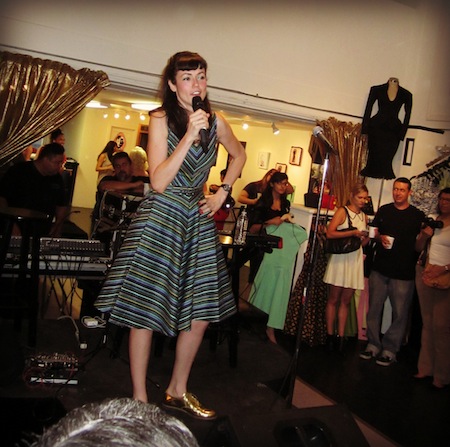 Next up was Andra Day whose soulful voice was so moving and she got us all grooving! She was discovered after going viral on YouTube with her covers of pop song mashups. She is currently signed with Warner Bros. Records and working her debut album.
Lastly but certainly not least, was Katrina Parker who gained attention for coming in 2nd place on "The Voice" TV show. She looked so sweet in her big '60s-style hairdo and her voice blew the place away. Katrina is gearing up to release an album funded by Kickstarter.
Both singers are right on the cusp of big time fame and now we can say we saw them early on!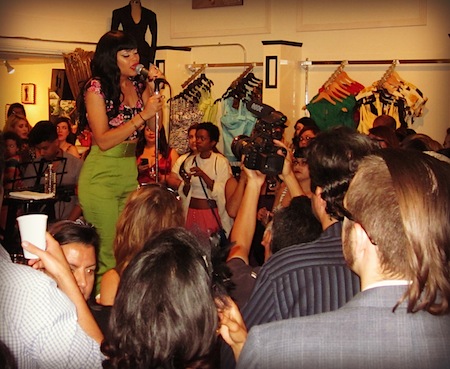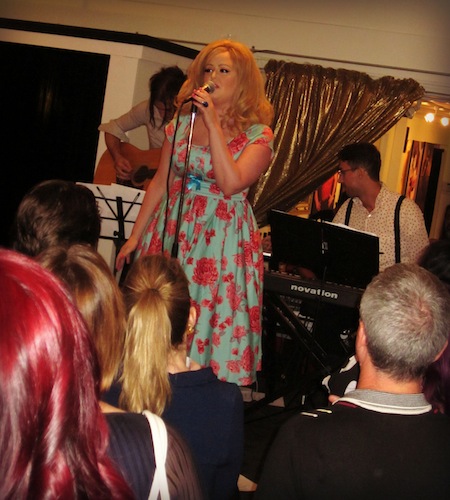 I always find it funny when the Pinup Boutique has performers in the store, they always comment, "this is the best looking crowd we've ever played to!" And it's true, the pinup customer knows how to dress up for a night! The store was filled with beauties working their retro-inpsired look, which is elegant and sexy. Talk about some great people watching! And the night was capped with a toast as Team Pinup gathered on stage to thank their customers, raffle off some prizes and introduce a new line of Pinup Couture handbags for which the crowd gave a loud cheer. Did I mention my wish list was growing?
Check out the party pix below and more on Flickr.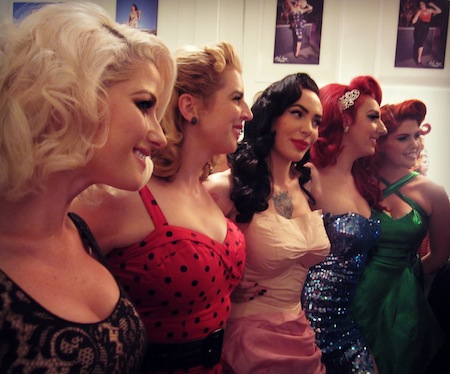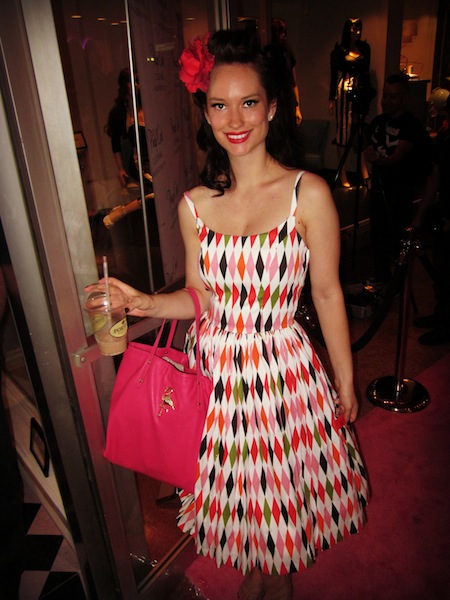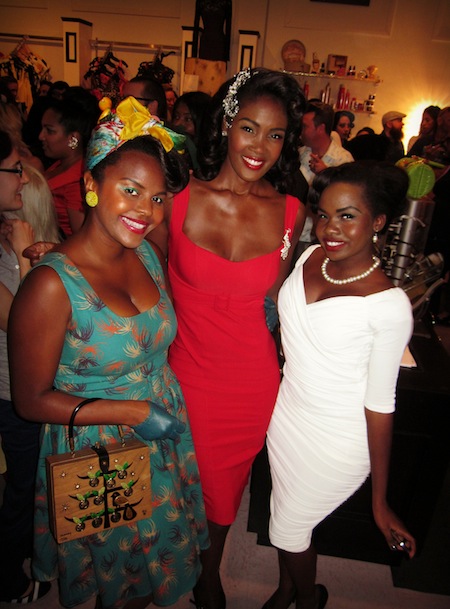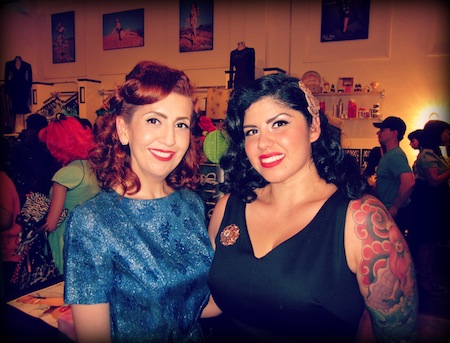 Congrats Pinup Girl Boutique and thank you for your fabulous fashions and super-fun events!
I wish you many more years to come – 'cause I have some shopping to do! 🙂
Kastle
Fashion
,
Pinup Girl
,
Pinup Girl Clothing
,
vintage inspired clothing